Killed for cannabis The case of Philando Castile that recently hit the headlines is only the latest in a long list of US civilians who were shot dead because of cannabis by US police officers within the context of a house search or routine check.
From a distance, the USA is frequently seen as a cannabis paradise where it is only a matter of time before all 50 states have legalised this prohibited plant. Often, it is forgotten that in the land of unlimited possibilities, the War on Drugs is still raging and it hasn't stopped for cannabis consumers or hemp growers just because a substance that is illegal at the federal level has been legalised in 9 1/2 states. Currently, many people in the United States are behind bars because of cannabis. Some of them have been sentenced to life imprisonment for exclusively cannabis-related offences, and many of these individuals have been in jail for 20 to 30 years already, without any prospect of a pardon. In the Reagan era, many small-time cannabis dealers and smugglers were sentenced to life imprisonment. Some of them are still in jail. Since the mid-1990s, this number has decreased, but since 1996, no fewer than 54 people have received life sentences because of cannabis. The last one was condemned in 2014.
Life imprisonment for cannabis offences
Beth Curtis, a US journalist and blogger, estimates that around 50 people are serving life sentences for cannabis offences at present. One of them is 76-year-old Leopoldo Hernandez-Miranda, who has been in jail for 24 years. This Cuban refugee was ordered by his boss in 1993 to guard around 1500 kg of cannabis. For that service, Leopoldo was paid $50 and a warm meal every day. The deal, which was set up by the DA, unravelled and the former fisherman has been in jail ever since. Most of these cannabis grandfathers are likely to die in a US prison. They mostly consist of people were convicted under federal law, but Oklahoma, Missouri and Louisiana also sentence people to life because of cannabis offences. Some of them were pardoned by ex-president Obama. However, most of them fell under the "Mostly Black, mostly Crack" category, i.e. African Americans who were convicted for using or dealing crack, writes Beth Curtis in the Clemency-Report.
"When it was over, the little girl cried"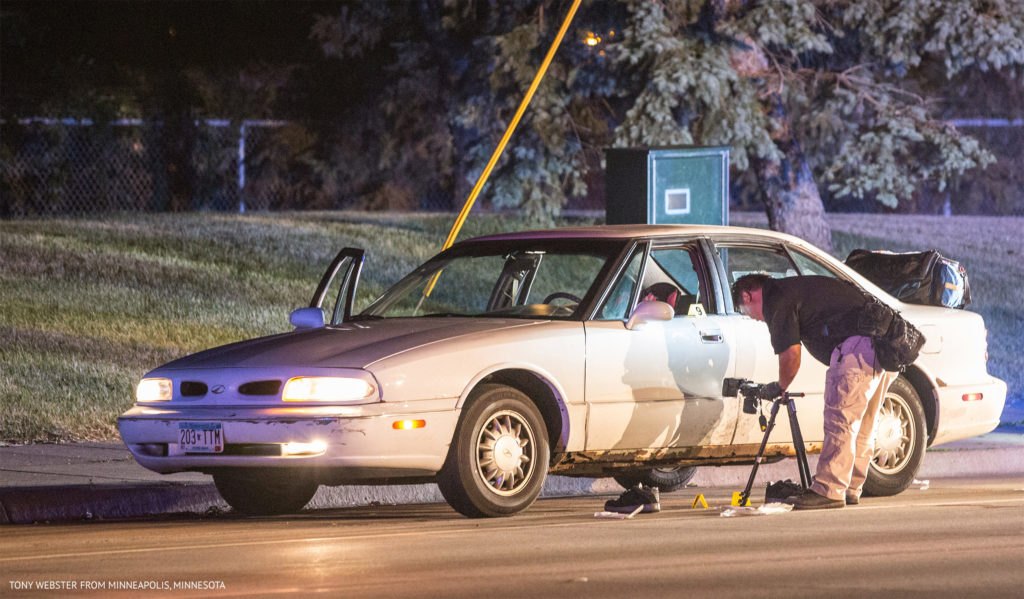 Fortunately, the people mentioned above managed to keep their lives, which has not at all been a certainty during the 50 years for which the War on Drugs has now been raging. The case of Philando Castile, which hit the headlines recently, is just the latest in a long list of US citizens who were shot because of cannabis by American police officers during house searches or routine checks. Castile was killed during a routine traffic control in late 2016. The police officer justified his action by describing Castile as an irresponsible father, who he thought would be capable of anything based on the smell of cannabis in his car.
"I thought, I was gonna die and I thought if he's [Castle], if he has the, the guts and the audacity to smoke marijuana in front of the five year old girl and risk her lungs and risk her life by giving her secondhand smoke and the front seat passenger doing the same thing then what, what care does he give about me. And, I let off the rounds and then after the rounds were off, the little girls [sic] was screaming."
A few days ago, the police officer was acquitted.
This wasn't the only case where the trigger – cannabis – resulted in deadly police violence:
– On 8 February 2017, 31-year-old Chad Robertson was shot from behind by a police officer in Chicago because the unarmed Robertson wanted to walk away from a routine cannabis body search.
– On 26 July 2015, 19-year-old Zachary Hammond was shot in the back by a police officer in South Carolina. A small amount of cannabis was found on his female passenger. This is what the family's solicitor said to the US media: "He died for a joint." Hammond was also unarmed.
– On 29 July 2012, 21-year-old Chavis Carter was found dead on the backseat of a police car. The police had found a small amount of cannabis on him. According to the post-mortem report, Carter, who sat handcuffed on the backseat of the police car, had killed himself with a gun that the police officers failed to detect earlier when doing a body search.
– Ramarley Graham, an 18-year-old African American, was shot dead in 2012 while trying to flush marijuana down the toilet, after the police had entered his home in the New York borough of the Bronx. Graham wasn't carrying a weapon.
– Keith Lamont Scott, a 43-year-old black man, was killed in Charlotte, North Carolina in September 2016 after police officers had observed the unarmed Scott smoking a joint in his parked vehicle.
– On 25 July 2014, André B, a suspected cannabis dealer, was shot dead by a Bavarian police officer when he was trying to flee his imminent arrest. André B. was also unarmed.
In none of the above cases was a police officer called to account, regardless of whether the victim was black, white, rich or poor. Nevertheless, black people are frequently the victim of this kind of repressive action in the United States, which, in a country where anyone may carry a weapon, is more likely to escalate that anywhere else. Although cannabis consumption is more or less equally prevalent among blacks and whites, African Americans are likely to be stopped on suspicion of cannabis possession three times more often. In Chicago, for every white suspect, there are 15 black ones. However, US media have recently  reported on a study of the University of Stanford that has concluded that this disparity is slowly decreasing in those states that have already legalised cannabis. In Washington State and Colorado, the number of black people that are searched during traffic controls has decreased by half since cannabis was legalised. It is obvious that US federal legalisation of cannabis will not solve the problem of racism and firearms in the USA. However, it could contribute to a sorely needed de-escalation. After all, when possession and consumption of cannabis is no longer an offence, it will no longer be an excuse for repressive measures and most routine checks will be relaxed operations instead of a deadly ones.