Estimates of the number of deaths attributable to cannabis vary wildly, from the preposterous claim of 30,000 per year published in a largely-debunked editorial published in the British Medical Journal in 2003, all the way down to zero. Here, we assess the claims made by the media and the science—or lack of it—behind them.
Popular opinion is that cannabis has not caused a single death in the entire history of human civilization, but that might not be entirely true. Ultimately, it depends on how far back in the causal chain one wishes to go. While nobody may have overdosed on THC, some scientists argue that cannabis use may increase rates of depression-related suicide. With these things in consideration, cannabis related death becomes quite a controversial topic of enquiry.
"Cannabis kills 30,000 per year"
One of the most notorious examples of anti-cannabis propaganda is the 'cannabis kills 30,000 per year' claim made by the British tabloid, the Daily Mail, in reference to the afore-mentioned editorial letter published in the BMJ.
While most mainstream newspapers also reported on the letter in sensationalist terms, at least they were generally accurate in repeating what the scientist behind the claim actually did say, which was cannabis 'could kill' 30,000 per year.
In any case, if one looks a little deeper, the holes in the source argument are glaring. The letter equated the long-term danger of regular cannabis smoking to that of cigarette smoking. Based on that assumption, the author estimated that it would cause an equivalent number of deaths.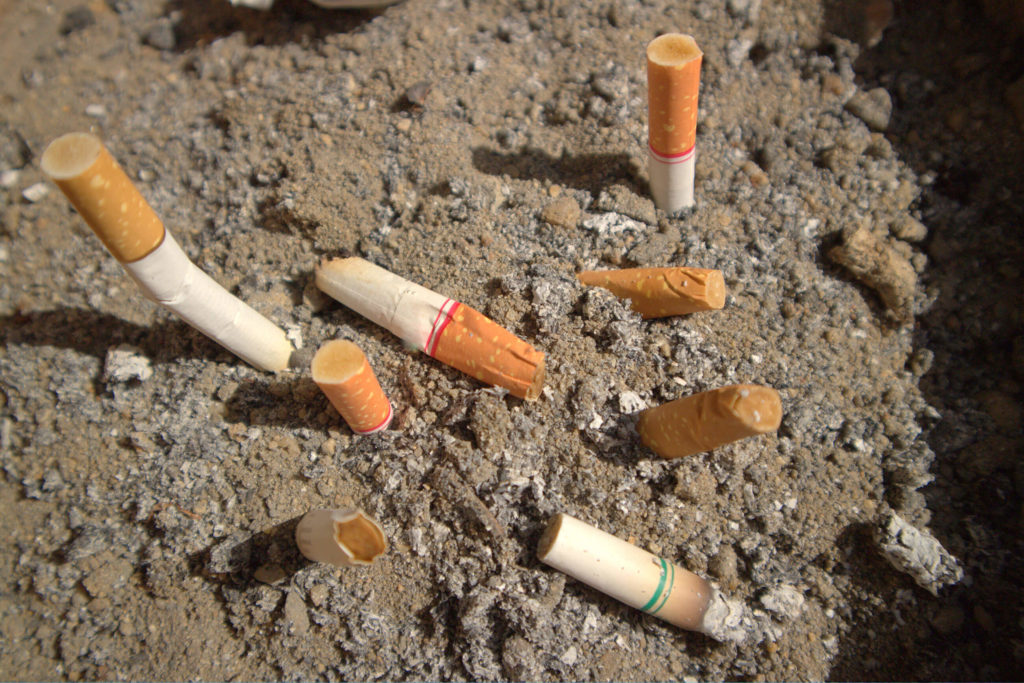 A simple look through dozens of existing studies shows that the dangers of tobacco are in no way comparable to cannabis. Indeed, a study as recent as 2012 suggests that long-term cannabis smokers may actually have slightly improved lung function, compared to tobacco smokers and even non-smokers.
Toxic doses of THC are almost impossible to achieve
Again and again, it has been shown that cannabis carries no risk of death from overdose. So, unlike heroin, alcohol, cocaine and many other illegal drugs (and plenty of prescription medications too!), taking too much cannabis will not kill a human. It has been impossible to establish a median lethal dose of THC for humans, as recorded fatalities are non-existent.
Doses of over 3g/kg of THC administered orally were insufficient to kill most dogs and monkeys tested in one study from the 1970s. Although some animals did die from as little as 1g/kg, these cases were in the minority. They were insufficient to provide a basis for a median lethal dose or LD50—which must kill at least 50% of a given population.
For reference, most 'medible' cannabis products available in the U.S. today are estimated to contain between 15mg and 50mg per serving, although some high-strength products may contain up to 200mg.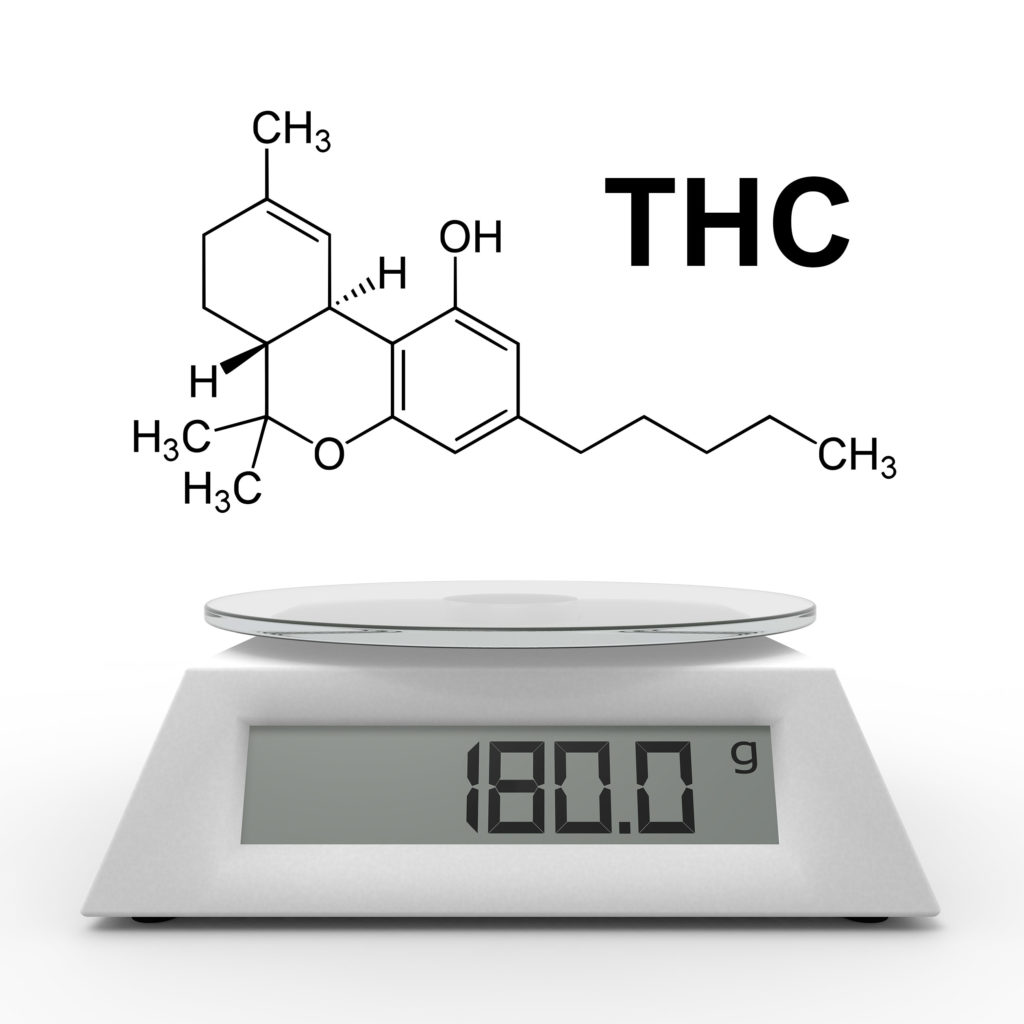 A 60kg adult would need to eat 180g of pure THC to achieve a dose of 3,000mg/kg, and it would be extremely unlikely to cause death (although this has not been exhaustively tested in humans). Another estimate holds that around 680kg of cannabis would need to be smoked by a human within fourteen minutes to produce a lethal effect.
Could intravenous THC kill?
Although it was impossible to ascertain an LD50 for orally administered THC in dogs and monkeys, intravenously administered THC yielded quite different results. When injected with THC at 92mg/kg, all monkeys survived and recovered from all ill effects within four days. However, all but one of the monkeys injected with THC at 128mg/kg died within thirty minutes, with the last succumbing within three hours.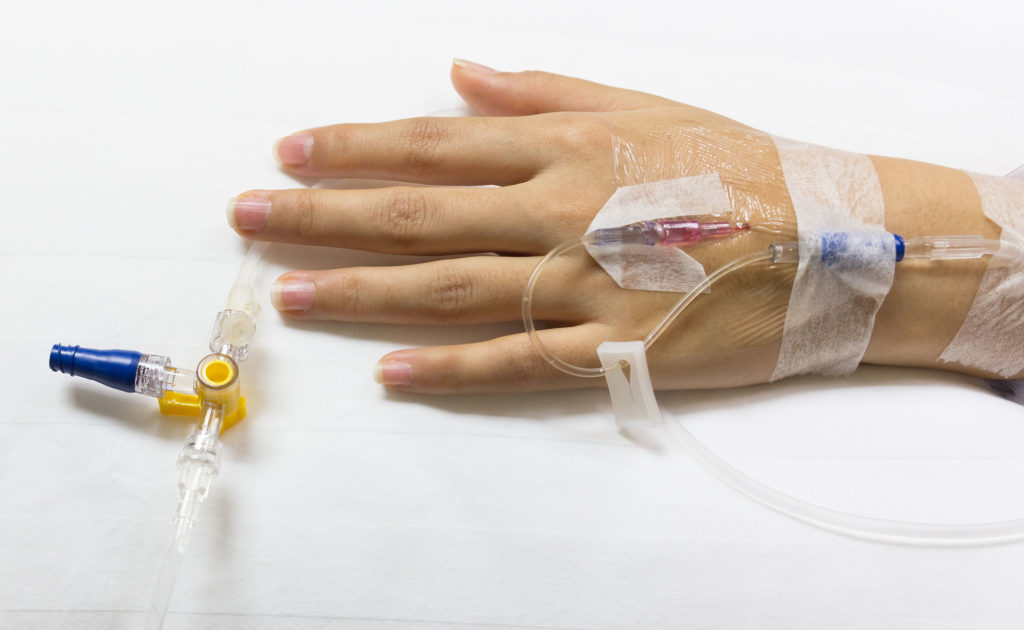 It is possible to intravenously administer THC to humans, although this is not known to occur recreationally and is not part of any current medical cannabis treatment program. There are trials in place to assess the effectiveness of intracraneal THC administration in several countries, but even if techniques improve and injectable THC became widely available, it would likely still represent a small fraction of overall cannabis use.
Furthermore, if THC administered to humans was lethal at similar doses seen in monkeys, it would be necessary for a 60kg individual to inject 768g of pure THC to achieve a fatal dose. Moreover, it would be expected that a human would require a higher dose than a monkey for death to occur.
Lethal dose of other common intoxicants
Alcohol, cocaine and heroin can all be fatal after one excessive dose, something that is apparently impossible for cannabis. Although rare, there are cases of individuals consuming enough alcohol in one gulp to cause fatal poisoning. The lethal dose of alcohol is 5-8g/kg; blood alcohol content of 0.4% or above is considered fatal for around 50% of humans.
As little as 50mg of cocaine (which can easily be snorted in one small line) can cause fatal overdose in susceptible individuals, although the lethal dose for an average non-tolerant adult is estimated at 1.2g. The lethal dose of heroin is estimated at 200-500mg for non-tolerant individuals, but habitual users can tolerate up to 1.8g without ill-effect.
Sudden unexplained death attributed to cannabis toxicity
Despite the apparent impossibility of achieving a toxic dose through smoking or oral consumption, there are claims that the precise opposite is true. In 2004, British media widely reported that a 36-year-old Welsh man named Lee Maisey had died as a result of cannabis use. Maisey died suddenly on 23rd August 2003, and was reported to have consumed an average of six joints a day for around eleven years prior.
The Pembrokeshire coroner responsible for conducting the autopsy, Michael Howells, recorded a verdict of death by misadventure, as Maisey had been taking part in an illegal activity at the time of death. This conclusion was reached due to toxicology reports indicating that Maisey had significant quantities of cannabis in his blood.
A lecturer in addictions at the University of Hull, Dr Philip Guy, added his voice to the clamour, stating that 'death was more likely' if users ingested rather than smoked cannabis; Dr John Henry, a professor of toxicology at Imperial College, even stated "I have not seen anything like this before. It corrects the argument that cannabis cannot kill anybody".
The rebuttal
However, the Federal Health Ministry of Switzerland asked Dr Rudolf Brenneisen, a professor at the University of Bern's Department of Clinical Research, to review the results of the autopsy. Dr Brenneisen noted that the toxicological data was inconclusive and that the verdict was illegitimate.
The toxicological analysis, conducted by UK laboratory Forensic Alliance, concluded that Lee Maisey's blood contained 130ng/ml of THC-COOH, a metabolite of THC. THC itself was not detected, due to technical difficulties. This level of THC-COOH in blood is considered moderate, and heavy users often exhibit blood THC-COOH levels of 500ng/ml and higher.
Cannabis blamed for depression-related suicides
Some consider cannabis to be responsible for multiple deaths through indirect means. In 2007, 31-year-old James Taylor committed suicide by hanging. He was a long-term cannabis user that developed depression several years after commencing regular use, and cannabis was cited as responsible for causing his death.
17-year-old Guy Summers had reportedly been smoking cannabis for six months when his behaviour irreversibly changed—from outgoing and sociable to reclusive and paranoid. He was diagnosed with cannabis psychosis by his G.P. and ceased use immediately. A year later, also in 2007, he committed suicide.
A quick internet search will reveal dozens of similar articles, all attributing suicide to cannabis use. However, the flaws in the argument are glaringly obvious. Cannabis use is at most a contributory factor for these undoubtedly tragic deaths. The link between cannabis and mental illness has not yet been established as causal, and there is no way to tell to what extent cannabis influenced the decision to commit suicide in these individuals.
Cannabis is too often blamed for suicides
Cannabis apparently occupies a unique position within public and media perception. If an alcoholic and depressed individual killed him- or herself, alcohol would not be cited as the responsible factor unless alcohol poisoning was the actual cause of death. The same goes for other illegal (and commonly-abused prescription) drugs.
To imply that cannabis, above all other drugs, has the capacity to cause severe mental illness resulting in suicide is erroneous and a gross oversimplification of the highly complex factors responsible for such illnesses.
It has never been demonstrated that cannabis causes otherwise healthy individuals to become 'insane'. There is evidence that cannabis use may precede manifestation of underlying conditions in susceptible individuals, but no direct causal relationship has ever been established in a scientific context. Rather, correlations only have been established.
Suicide ideation & cannabis use
Several studies have suggested a relationship between suicide ideation and cannabis use. A 2004 twin study submitted to JAMA Psychology concluded that cannabis-using twins were 2.5-2.9 times more likely to experience suicidal thoughts, and that those commencing cannabis use prior to age 17 were more likely to subsequently attempt suicide.
However, a Swedish longitudinal study spanning 33 years and published in 2009 concluded that cannabis use was "unlikely to have a strong effect on risk of completed suicide, either directly or as a consequence of mental health problems secondary to its use".
Certainly, our understanding of severe mental illness remains somewhat rudimentary, and as such, laying the blame for suicide solely on cannabis seems hugely trivial and simplistic.
If cocktails of drugs are involved, why is only cannabis blamed?
Ralph Hamilton, an English man who drove directly into the path of an oncoming bus and was killed was found to have been taking cannabis prior to his death, and that he had been a regular user. However, the idea that cannabis caused him to become incapacitated to the point of appearing "almost comatose" does not seem entirely convincing.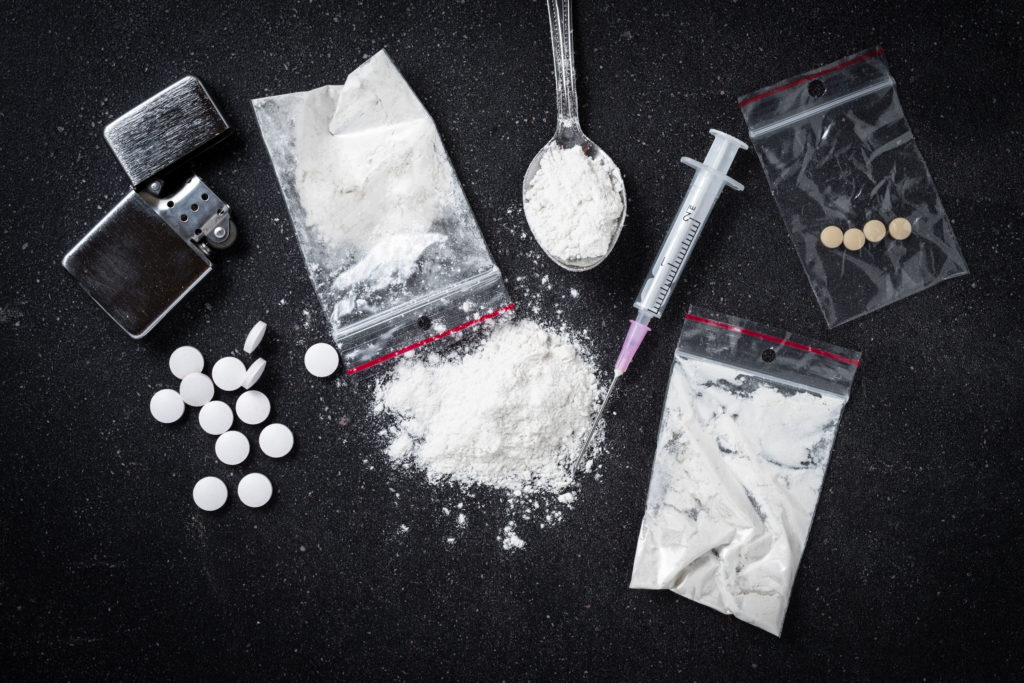 A quick search for more information almost immediately yields the possibly crucial fact—omitted by the original Daily Telegraph article—that the man was in fact on a "cocktail" of ecstasy, alcohol and cannabis at the time of death, and that blood levels of ecstasy were observed to be "significant" in the coroner's report.
Another Telegraph article ("Coroner blames death on 'toxic cannabis'") follows a very similar pattern: in 2008, 17-year-old Hadrian Gardner died suddenly after leaving work to meet his father. The post-mortem showed "no recent signs of drug use". However, post-mortem examiner Dr Sally Hales concluded that Gardner had died of inflammation of the heart best explained by "a history of using cannabis, amphetamines and cocaine".
Cannabis & Myocardial Infarction
Cannabis has been linked to myocardial infarction (MI), commonly referred to as heart attack, in various studies. In a study published in Circulation (the Journal of the American Heart Association), the authors concluded that the risk of acute MI was elevated by 4.8 times in the 60 minutes following use of cannabis.
The seven-year study documented 3882 MI survivors, of which 124 had smoked cannabis in the year prior to onset of symptoms. Although the cannabis smokers were younger on average than non-smokers, they were more likely to be obese and smoke cigarettes—two significant contributing factors to cardiovascular ill-health.
Another study found that survivors of acute MI who smoked cannabis had increased rates of mortality over an eighteen-year follow-up, but this observation was found to be statistically insignificant. Rather than cannabis being a direct cause of heart attack in otherwise healthy individuals, these studies demonstrate that people in high-risk groups may, in rare cases, be triggered by cannabis use to experience heart attacks.
Cannabis and driving-related deaths
There are indications that cannabis use can cause some degree of impairment to motorists, although the research is by no means conclusive.
There are also counter-arguments to suggest that the dawn of cannabis legalization is resulting in an overall decrease in driving-related death. As cannabis becomes more prevalent, alcohol use begins to decline, especially in the 25-34 age group. Road accidents are the leading cause of death in the USA for this demographic.
A study conducted in Denver, Colorado in 2011 concluded that since medical cannabis laws had been implemented in various U.S. states, there had been an average 9% reduction in traffic fatalities and a 5% reduction in sales of beer, the most popular alcoholic beverage for those in the 20-29 age range.
Does cannabis increase risk of death while driving?
But does a cannabis-using driver have an increased risk of death over a non-cannabis-using driver? The jury is still out!
A Dutch study conducted in 2001 found that while use of alcohol and benzodiazepines increased risk of road trauma, use of cannabis did not. An Australian study found that alcohol consumption increased driver culpability, but that cannabis consumption did not. This study also found that cannabis-using drivers were less likely to be responsible for accidents compared to drug-free drivers, although the difference was not statistically significant.
However, contradictory findings have been published in various studies. One study in particular takes issue with the idea that cannabis-using drivers are less culpable than alcohol-using or drug-free drivers. The author states that when THC itself is directly measured rather than its inactive metabolites, drivers are three to seven times more likely to be responsible for road accidents. In multiple other studies, the THC metabolite was tested, but this is not an indication of impairment.
Repeated official refusals to recognise safety of cannabis
As recently as August 2013, the National Institute on Drug Abuse (NIDA) claimed, to widespread derision, that cannabis was no less toxic than alcohol. This claim was made via email to (and reported by) Politifact, a well-known fact-checking organisation, who at the time was ascertaining the validity of a prior claim made by the Marijuana Policy Project (MPP) to the effect that cannabis was less harmful than alcohol.
The email stated that "claiming that marijuana is less toxic than alcohol cannot be substantiated since each possess their [sic] own unique set of risks and consequences for a given individual". However, on the basis of the substantial body of evidence indicating that alcohol is indeed more harmful than cannabis, Politifact ultimately rated the MPP's claim 'mostly true'.
Cause of death: smell of cannabis?
Some US civil rights activists would argue that there have been more cannabis-related deaths as a direct result of police intervention than otherwise. The death of Philando Castile made headlines in the USA when police shot the man dead in his car in front of his 5 year-old daughter. After smelling cannabis in Castile's car, the police officer justified his actions by describing the man as an irresponsible father.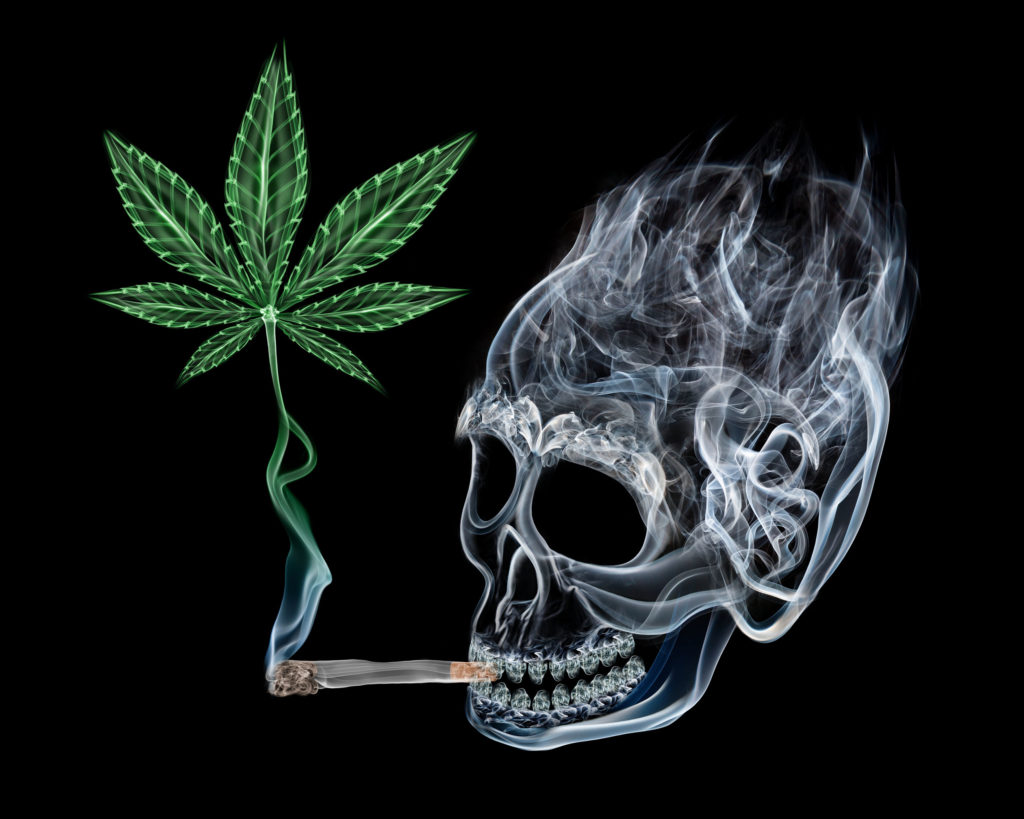 Unfortunately, incidents like this are not isolated. There are many others who died at the hands of police officers for cannabis-related misdemeanours at most. In February 2017, Chad Robertson was shot from behind for walking away from a routine cannabis body search. In July 2012, Chavis Carter was found dead in the back of a police car after he had been arrested for possessing a small amount of cannabis. Police claimed he had shot himself with a gun that they failed to detect, despite the fact that he was handcuffed in the back seat.
Then there are all those who are serving life sentences in prison for cannabis related crime. Ultimately, most of them will die during their prison sentence. Arguably, it is easier to count the cannabis-related deaths that have happened at the hands of law enforcement, rather than from cannabis directly. This is often an overlooked statistic when researchers talk about cannabis-related deaths, but they are prevalent.
Cannabis is much safer than other drugs
Heavy use of alcohol has been shown to significantly increase risk of death through direct means (alcohol poisoning) and indirect (cirrhosis, cardiovascular disease, stroke). Studies also suggest that overall life expectancy is substantially reduced in heavy alcohol drinkers.
Cocaine and heroin are also able to cause death directly through overdose. Long-term use of cocaine may also cause cardiovascular and respiratory ill-health, seizures, intra-cranial haemorrhage and stroke. As well as this, illegal, unsafe cocaine and heroin use are associated with various other health risks, often related to use of unsterile equipment.
Through these means alone, the above substances are already far more lethal than cannabis. The media has attempted to seek out all and any cases in which cannabis could be cited as a factor, no matter how indirect. If the above three substances were scrutinised in the same manner, the number of deaths that could be loosely linked to them would be staggeringly huge – far greater than the handful linked to cannabis.
How lethal is cannabis?
Cannabis use is unlikely to significantly increase risk of death even through indirect means. If driving while intoxicated, depending on one's level of impairment, the risk of accident may be increased – but this idea is disputed. If susceptible to an underlying psychiatric condition, cannabis use may trigger suicidal thoughts, but has not been shown to significantly increase rates of completed suicides.
So it appears that the side of logic has been vindicated. Cannabis is not directly responsible for any deaths, and while it may be a factor in some, it is never the sole contributing factor. There may be new evidence of cannabis' lethality that will come up in the future, as consumption becomes more prevalent, and as long-term studies follow regular users into old age. However, it is highly unlikely that the risk will be anywhere near alcohol, tobacco or the various other popular drugs.
If we were a naturally abstinent species, perhaps the argument would hold up that every drug that may increase risk of death, however infinitesimally, should be restricted. But we are not – it is estimated that 30% of the global population regularly consumes tobacco, and up to 50% consume alcohol regularly. In this case, providing our populations with the safest possible intoxicants seems to be the only way forward.
Disclaimer:

This article is not a substitute for professional medical advice, diagnosis, or treatment. Always consult with your doctor or other licensed medical professional. Do not delay seeking medical advice or disregard medical advice due to something you have read on this website.