Philippines President Rodrigo Duterte has made headlines around the world with his deadly drug policy. But despite the bloody drug war, which the "Asian Trump" kicked off in 2016, the Philippines might still approve medicinal cannabis shortly. More about this here.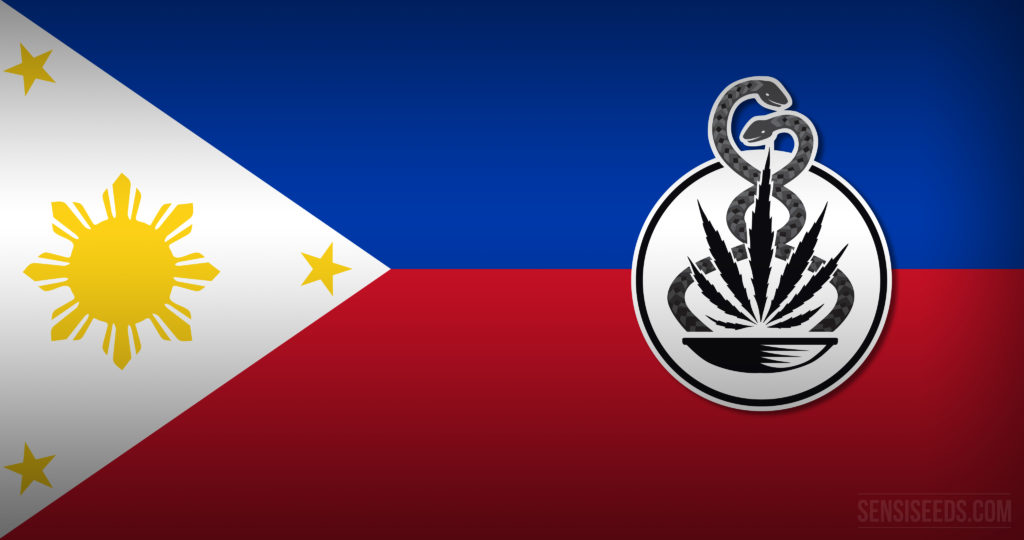 Duterte already indicated back in 2016 that he had no problem with medicinal cannabis: "I will not deprive the Filipinos of the benefits of medical marijuana."
He later added when speaking to the media in the Philippines: "Medical marijuana, yes, because it is really an ingredient of modern medicine now. There are medicines right now being developed or already in the market that [contain] marijuana as a component but used for medical purposes. But if you would smoke it like a cigarette, I will not allow it ever. It remains to be a prohibited item and there's always a threat of being arrested, or if you choose to fight the law enforcement agency, you die."
The president's words apparently spurred Senator Risa Hontiveros on to prepare a bill covering cannabis for medicinal purposes, and to present it to the Senate. The bill provides that medicinal cannabis and other, currently illegal substances with medicinal value may be provided on prescription. The proposal includes "[…] the production, possession, transportation, or prescription as well as the use of cannabis and other dangerous drugs intended for medical use or to treat or alleviate a patient's symptoms.[…]" Patients, caregivers, doctors or scientists who use illegal substances for medical purposes would be exempt from criminal liability.
Until now, President Duterte has not given his opinion on the proposal, but the reference to "other dangerous drugs" in the draft bill contrasts starkly with Duterte's current policy.
A new and sustainable drugs policy that is humane and promotes rehabilitation is needed in order to prevent abuse. "We cannot kill our way out of this problem," stated Hontiveros when launching her draft bill. In the meantime, you can now find a petition on the subject on change.org.
In early February 2017, just a few days after police involvement in the killing of a South Korean businessman as part of the drug war came to light, Duterte threatened to involve the army in the war against drugs, and even encouraged killing more people: "You bleed for those sons of a bitches. How many? Three thousand? I will kill more if only to get rid of drugs." The actual number of people who have been killed so far in Duterte's drug war since he came to office in June 2016 has been estimated at over 10,000. Of these, more than two thirds are reported to have been killed by police units, the rest by what are officially referred to "vigilantes", anonymous death squads.
The best example of the contradictions in the deadly drug policy is the Filipino businessman Philip "Sonny" Dizon from Davao. The current president claims that, when he was Governor of Davao, he personally ordered the killing of drug dealers. Dizon has been close to Duterte for many years, and according to a report in the Financial Times, was himself once addicted to crystal meth. He owns a crocodile farm outside of Duterte's political home town, where the president's party held its victory celebration after the election. Dizon said to the Financial Times when talking about the present drug policy: "When you clean up trash you also need to throw it away." And on the side, the ex-junkie and friend of Duterte is campaigning for the legalisation of medicinal cannabis in the Philippines.