Medicinal Cannabis Since 1 January 2017, patients in Italy have been able to obtain medicinal cannabis grown and produced by the army at pharmacies nationwide. Following a year of endless debates, locally produced cannabis is now available at Italian pharmacies, although some obstacles remain.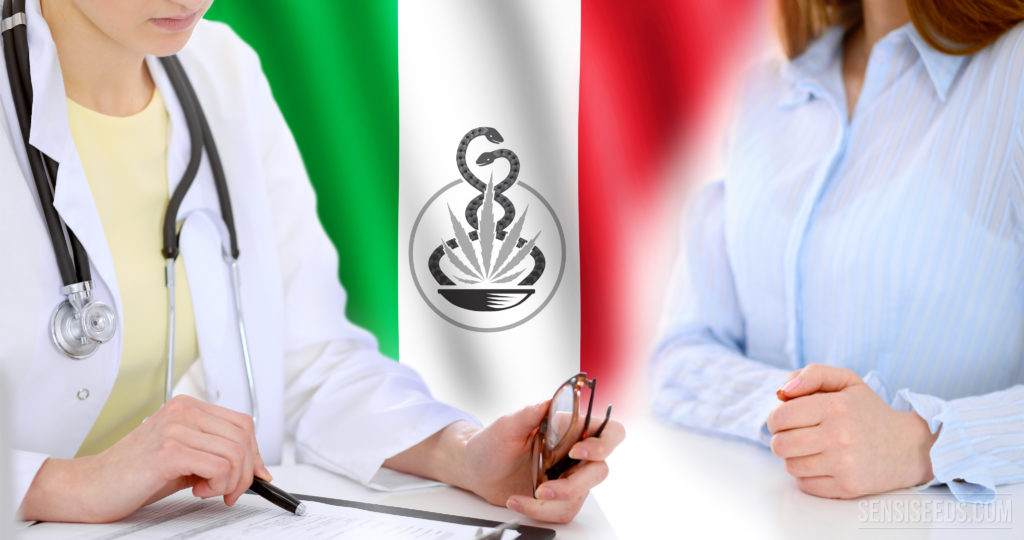 2017 has only just begun and new developments in cannabis continue to emerge in Europe. Italy continues to make progress and as of 1 January of this year, Italian patients have been able to obtain medicinal cannabis, grown and produced by none other than the army, at pharmacies throughout the country. After a year of endless debates, which led to doctors and specialists getting involved in the project, Italian-produced cannabis is now available in Italy's pharmacies. Nevertheless, some obstacles remain, such as delays in distribution.
For less than a month now, pharmacies in Italy have been able to legally sell cannabis produced by the Italian army. The Italian government will be providing and supplying Italian pharmacies with therapeutic cannabis, which may only be sold to patients with a medical prescription.
Therapeutic cannabis produced by the Italian army
The Military Chemical and Pharmaceutical Institute of Florence, under the leadership of colonel Antonio Medica, has been tasked with growing, producing and supervising the distribution of the cannabis plants. This military institution has already produced the first 2,400 containers or packs of medicinal cannabis for distribution to pharmacies and hospitals all over Italy. Now, patients can be given a medicine which could potentially have huge benefits for them.
Moreover, in addition to requiring a prescription, regulations on selling medicinal cannabis in Italy require the contents of the packs to be natural cannabis (which means they must be plant-based, i.e. either cannabis flowers or buds). This cannabis can then only be used to make infusions or be inhaled using a vaporiser.
Patients who have specific disorders or conditions – such as chronic pain, multiple sclerosis, nausea and vomiting caused by chemotherapy and x-rays, and panic attacks – may request a medical prescription. A large number of diseases and symptoms is covered, a list of which can be found on the websites of the Ministries of Health and Defence; the latter runs the chemical and pharmaceutical plant.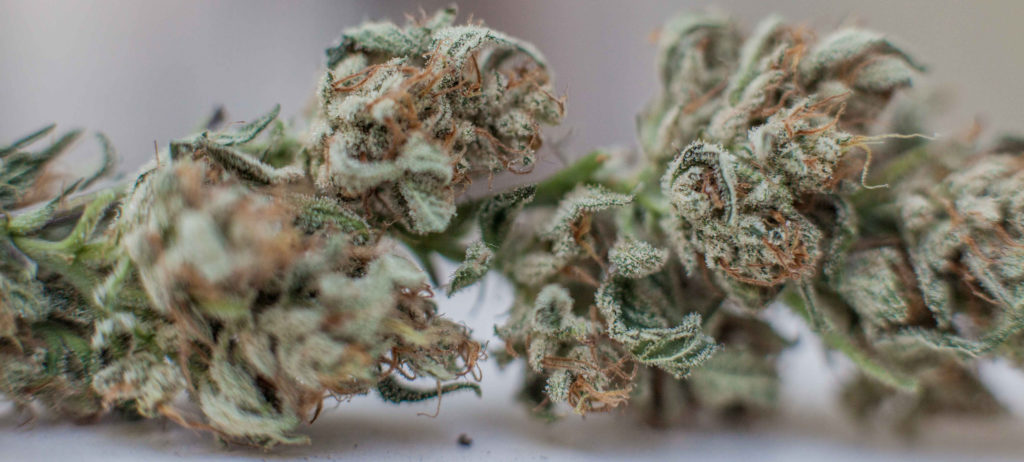 Since the cannabis is produced at a military pharmaceutical plant, the finished product bears the initials FM2, which appear on medical preparations for the Armed Forces. Thus, Florence has become the first Italian city to sell the first packs containing medicinal cannabis grown and packed at the Institute's laboratories in the city.
Distributed to pharmacies and hospitals and cheaper than cannabis from the Netherlands
It is worth pointing out that although the use of medicinal cannabis has been legal in Italy since 2013 thanks to a national law which several regions had already ratified, until now there was no state structure in place for supplying hospitals or pharmacies. This was why the medicinal cannabis which had been sold previously in Italy mostly came from the Netherlands.
This meant that suppliers, i.e. medical institutions, were bogged down by the bureaucratic formalities and procedures in place between the Ministry of Health and the Netherlands, which between them took far too long. Only once the red tape was navigated could permits be granted to patients who, until now, have had to endure the consequences of this cumbersome process.
It looks likely that the final cost of the cannabis produced by the army at Florence's military plant will be around €15 per gram; this in comparison to the €24 per gram that the cannabis from the Netherlands costs. This means savings for patients of almost 30% on their medicine.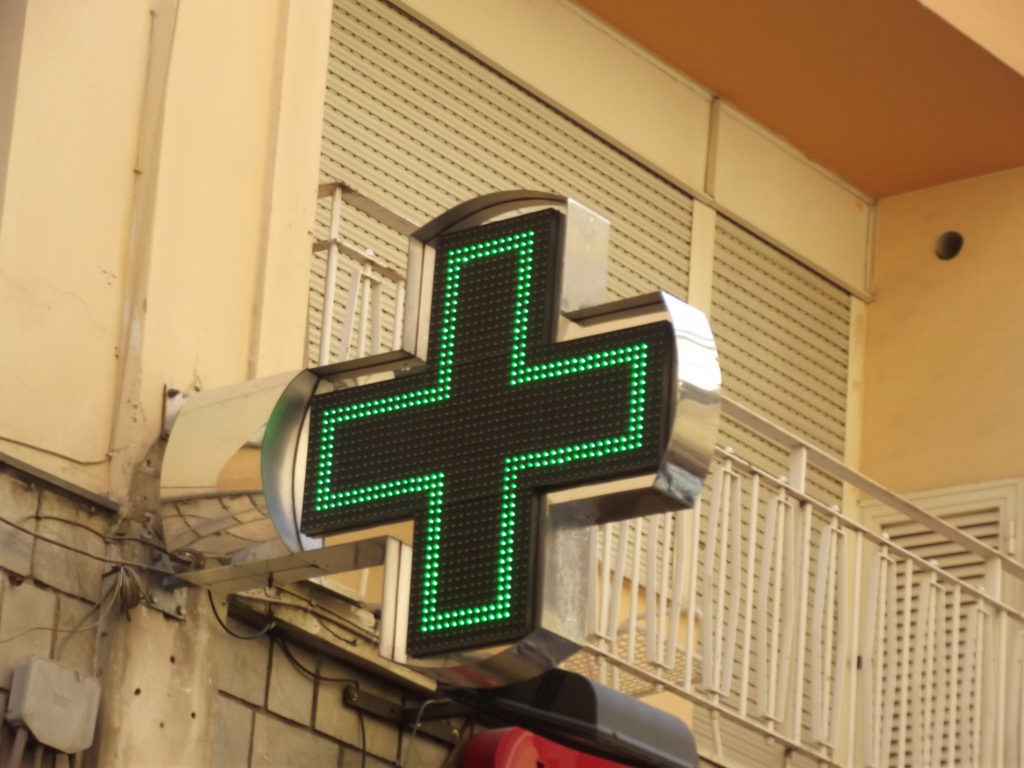 This is undoubtedly a very positive development for these patients, as is the fact that the quality of the cannabis has improved, especially compared to what is available on the black market. The product is now also subject to general European standards on medicines. Moreover, the cannabis contains a greater ratio of CBD to the psychoactive compound THC, which affects the brain in a way not often sought by patients. Street cannabis can contain up to 70% THC, whereas the FM2 cannabis contains less than 24%.
The available data suggests that Italian regions that had already authorised the use of legal medicinal cannabis consume around 100 kilos a year. This initial batch of locally produced cannabis accounts for only 20% of that total, but it is only the first consignment meant for sale in Italy. It is expected that there will be a harvest every three months, which is why the plants are grown non-stop in several modern greenhouses at the Florence site, which are equipped with cutting edge technology and expensive facilities.
Obstacles for a fair access to medicinal cannabis
Although you can get a medical prescription for cannabis in Italy thanks to the Ministerial Decree of 9 November 2015, obtaining medicinal cannabis can be challenging. The reasons for this include the fact that Italy's Ministry of Health and various local specialists believe that cannabis should be a second line therapy and should only be used once the well-known drugs, such as opium-derived products, prove ineffective for patients.
Although the decree allows medical professionals to prescribe treatment with cannabis for various, pre-defined conditions such as spinal cord injury, HIV treatment or reducing involuntary tics in Tourette's syndrome patients, there is a lingering and overt reluctance to accept cannabis as a feasible treatment when it comes to prescribing it to patients.
The role of general practitioners needs to be addressed, since many are not qualified or otherwise have not received sufficient training to prepare them for this development. As a result, not only do they refuse to prescribe medicinal cannabis, they also end up reporting patients who request it.
On the other hand, this policy has also been criticised on the grounds that the total amount produced per year, at present 100 kg, is considered by many to be woefully insufficient. In calculating the amount the army was to produce, the amount being imported from the Netherlands was taken into consideration and authorities neglected to factor in the demand from all the Italian patients who had been obtaining their supplies independently or had been relying on the black market. However, it looks like there are plans to increase production in order to meet the requirements and future Italian demand.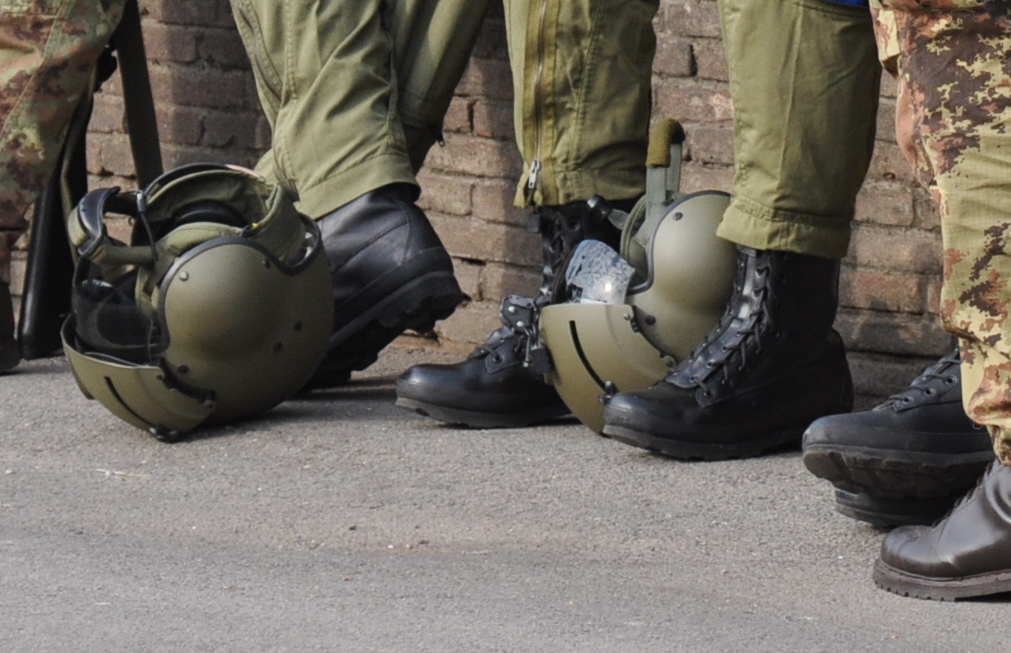 Medicinal cannabis for all Italians?
In addition to all these obstacles, the situation in Italy is anything but simple, given that the various Italian regions do not share the same regional laws on medicinal cannabis, which creates disparities nationwide. Although the state should oversee drugs and psychotropic substances, each of the 20 regions have powers to pass laws on healthcare within their respective jurisdictions.
The situation until now was that doctors in the most liberal regions could prescribe medicines with cannabinoids, such as Sativex and Dronabinol, which, if unavailable, could be requested through a personal import permit from an overseas source. However, the costs were borne by the patient.
To date, 12 regions have approved laws that authorise the use of cannabis-derived pharmaceutical products for the treatment of certain diseases, as specified by the regions individually. Therefore, the list of diseases and disorders that qualify for medicinal cannabis use varies throughout the country.
Tuscany appears to be one of the regions which covers the largest number of symptoms, such as spasticity, cancer pain when morphine becomes ineffective, neurological pain that does not respond to other painkillers, and Tourette's syndrome. It is also the first region to have approved medicinal cannabis for public funding through its healthcare system. Other regions are following in Tuscany's footsteps.
In December 2016, a law was passed in the region of Apulia in southern Italy, which not only authorises the therapeutic use of cannabis but also enables cannabis to be produced in the region. This project will be led by various healthcare bodies and universities, and the cannabis-based preparations will be produced at a regional site, the first of its kind it Italy. The regional government, which will oversee the project, has announced that it is planning to fund the project with funds which at present are being used to import cannabis from the Netherlands.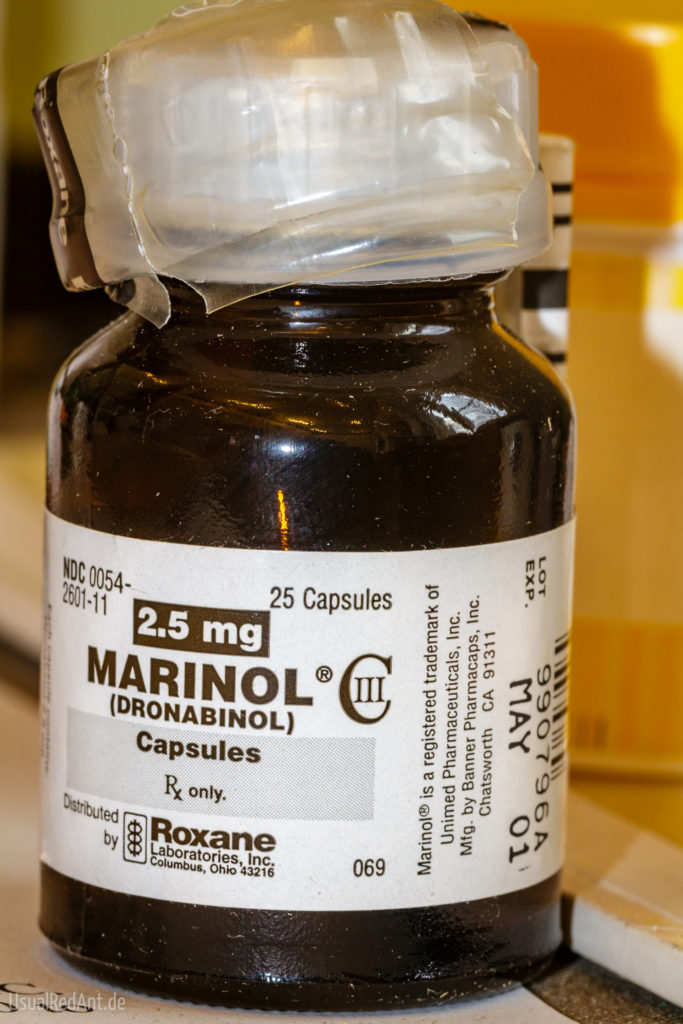 The proposal of Italian cannabis activists for legal cannabis
In Italy, a campaign is underway and is being led by the Luca Coscioni Association, together with other bodies and cannabis associations. The campaign's slogan is "Let's legalise!" which attacks the failures of prohibition. Its aims include legalisation and liberalisation of medicinal and recreational cannabis, as well as the regulation of cannabis social clubs, to which end the association has supported a bill.
The initiative of these groups includes the right to freely grow cannabis for personal use, but solely with therapeutic aims, and a maximum limit of 5 plants per person. The document provides for the creation of cannabis social clubs with no more than 100 members each, for growing and consuming cannabis on a non-profit basis. They also support growing cannabis for commercial purposes provided the relevant authorities are notified beforehand and as long it is not permitted to advertise these products or sell them in the vicinity of schools, a provision that is in line with current legislation in Amsterdam.
The group has suggested an extensive list measures to be adopted, such as adding to the list of diseases for which treatment with medicinal cannabis is authorised, supervising the state-funded production of cannabis, using the revenue from the taxes on medicinal cannabis to fund information and social awareness campaigns, and to contribute to economic recovery by reducing the country's public debt.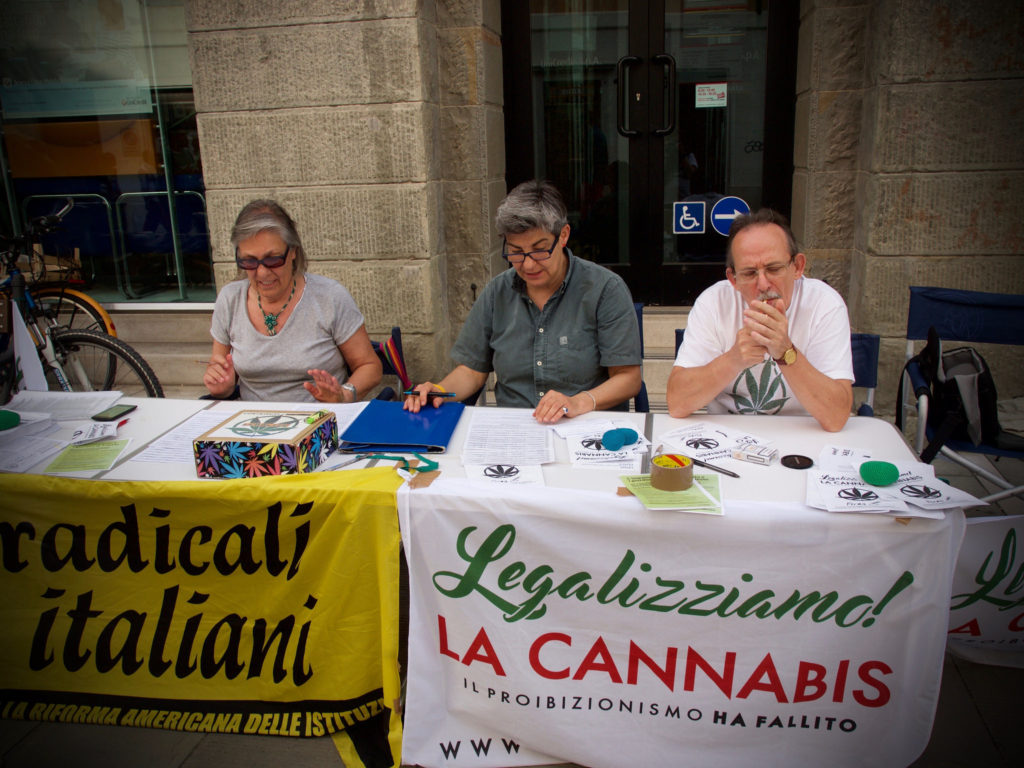 2017: Progress will continue to be made towards cannabis legalisation in Italy
Although progress in medicinal cannabis continues to be made in Italy, the Cannabis Legalisation Bill will have to wait longer, until, among other things, the political climate has stabilised somewhat.
The document will be referred back to the parliamentary committee to resolve the more than 1000 amendments that opponents are demanding for the bill and which last July, earned the support of 113 members of parliament from various parties.
Once the bill is back on track, and if the Italian parliament ratifies it, Italians will not only be able to grow up to 5 female plants for personal use, they will also be able to keep up to 15 grams at home or be in possession of 5 grams in public places.
Cannabis social clubs with up to 50 members will also be granted licences. A state monopoly will be established which would issue permits to shops prior to selling them cannabis and its derivatives, while the trafficking and street sale of cannabis will remain a criminal offence.
Although the emergence of state-sponsored cannabis production and its availability at Italian pharmacies are indicative of further progress towards cannabis legalisation in the country, there is plenty of room for future improvement, both in terms of medicinal and recreational cannabis.
To fulfil the aim of and commitment to safeguarding the health of Italian patients, i.e. those who can or do choose to receive treatment with medicinal cannabis, obstacles to getting fair access to this medicine, which is so beneficial and necessary in numerous cases, should be removed. Politicians have the last say, but it is the people they represent who will have to live with the consequences of their decisions, especially those who are ill.