Scandinavian drug policy Oslo has gone from overdose capital of the world to ground zero for new Scandinavian drug policy: in November 2017 it hosted the first Nordic Reform Conference, challenging the outdated ideas that have caused problems all over the world. Sensi Seeds reports on this ground-breaking event.
In 1982, the Nordic countries declared that they were going to eradicate all drugs. By 2002, Oslo was the unofficial overdose capital of Europe. In November 2017, the first Nordic Reform Conference took place there. This event revealed an absolute determination to turn the tide of policies that have not worked, by bringing those same countries together again and reviewing the alternatives. It's a bold move, and a desperately needed one. And it seems to be working. A scant month later, the Norwegian parliament voted to decriminalise all drugs. It's the first Scandinavian country to do so.
1982 also saw the birth of Ina Roll Spinnangr. If the goal of the four Nordic countries – Norway, Denmark, Finland and Sweden – to become drug-free had worked, she would have inherited a society which has never existed, does not exist now, and will never exist while humans remain curious about altered states of consciousness. Instead, she's the board leader of the Association for Safer Drug Policies and one of the main driving forces behind the Nordic Reform Conference.
Many different opinions, one thing in common
On the evening of November 24th 2017ce Ina Roll Spinnangr gives the opening speech of the first Nordic Reform Conference to a rapt audience of about 300 people. They have come from many different countries, with many different drug policies. Some are from as far away as Uruguay and the United States; others from the UK, the Netherlands, and naturally from Scandinavia. They have come for many different reasons, and with many different opinions about drug use and drug users. What everyone has in common, Ina emphasises, is that they care about other people.
She talks about the urgent need to find better policies. To stop criminalising users. To lower the rate of overdoses, a risk which increases when drugs must be bought from illegal dealers. To have legislation which does not, for example, give police the right to search one's home and phone if one has purchased a drug testing kit. (The following morning, Norwegian policeman Bård Dyrdal mentions that Norway is one of the few countries where being under the influence of an illegal substance is, in itself, illegal.) Ina Roll Spinnangr also talks about the tide beginning to turn. There are Norwegian politicians who now espouse the viewpoint that harm reduction and prevention are more important than a drug-free society.
Thorvald Stoltenberg, politician and humanitarian
Perhaps the best known of these is Thorvald Stoltenberg. He has served as the Norwegian Minister of Defence, and Minister for Foreign Affairs; his résumé is filled with humanitarian works, including three terms as the president of the Norwegian Red Cross. In 2010 he led a commission which concluded that trials of prescription heroin should begin in Norway, and in 2011 he joined the Global Commission on Drug Policy. The following year, this organisation received a Cannabis Culture Award, which Thorvald Stoltenberg travelled to Amsterdam to accept on its behalf. The Association for Drug Policy Reform also presented Mr Stoltenberg with the first Rusreformprisen, literally  Drug Reform Award, and he received a heartfelt standing ovation as he took the stage.
Seen by many in Norway as a founding father of drug policy reform, he has had painfully personal experience of the damage that drugs and drug policy can do. He is in the unique position of having one child who became head of Norway's state health directorate, one who became its Prime Minister, and one who became addicted to heroin. In his memoirs, Thorvald describes spending hours looking for his daughter Nini (who died in 2014) in the streets of Oslo straight after he'd been negotiating peace in the Balkans. She went public about her addiction in 2001; given her famous family and her career as a television presenter and producer, it is unsurprising that Norwegians have closely followed this strange and tragic family drama, a very public and somewhat extreme demonstration of how drugs and drug policy can affect lives.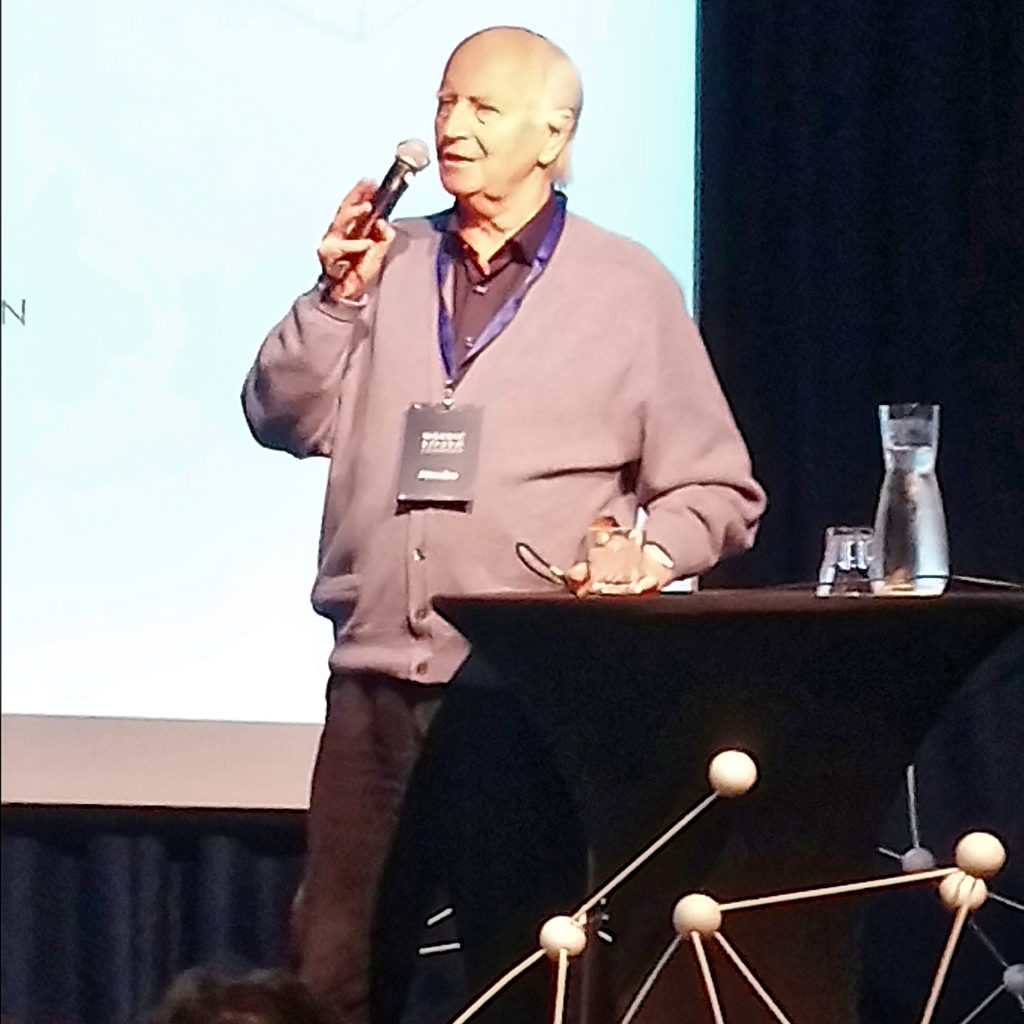 A radical shift in Nordic drug policy
In his acceptance speech, which marks the beginning not only of the Nordic Reform Conference but apparently of a radical shift in Nordic drug policy, Thorvald Stoltenberg credits Nini with "introducing me to the work", and to the complicity of society in the individual dramas of drug addiction and abuse. He expresses his pleasure at the amount of people attending the Nordic Reform Conference, the diversity of backgrounds and professions. And he ends his speech with a statement that it would be a relief to hear any politician make – note the distinction he makes between drugs and drug addiction – almost a rallying cry for the older generation and the younger: "The day we see thousands of people marching against drug addiction, we have all won the prize, and I think we will be the people to achieve it. I think you will be the people who achieve it. And I will be guided by you".
This inspiring message sets the tone for the rest of the evening. The crowd splits into two, as the mainstage is taken by Dr Harvey Milkman, and in the side room, the Cannabis Sessions begin with Dr Freek Polak (also the winner of a Cannabis Culture Award). He confessed that he was surprised but very pleased to be invited (and that he had made notes for his talk but he'd left them on the plane). Dr Polak – a renowned authority on drugs and society not only in his native Holland, but around the world – spoke about the Netherlands' former position as the leaders of progressive drug policy. He believes that Portugal has superseded his country and that it is biding its time before initiating further change. Full legalisation means full legislation, and by avoiding having to bring in a whole set of new laws, Portugal can maintain control in case something goes wrong whilst letting de facto legalisation come in gradually. It's an interesting viewpoint. Perhaps it will take the next generation, or even the one after, to take the next step; by then, the idea of drugs being illegal will hopefully seem as strange and barbaric as the laws criminalising sex between men do to us now.
"A society without drug use is a ridiculous and stupid idea"
Dr Polak also points out that willingness to discuss does not always equal willingness to change. In 1976, the Netherlands first announced a small change in their laws that would permit people to carry up to five grams of cannabis. Sweden reacted by calling for an economic boycott of the country, claiming that this would endanger the youth of Sweden. Sensibly, the other countries in the EU disagreed. It's another reason that Portugal might be keeping a low profile with the success of their 'social experiment', Dr Polak thinks: if they push further now, or draw a lot of attention to the successes of decriminalisation, they may face pushbacks from other EU countries.  But the need for nations to follow Portugal's example, and when they can, go even further, is clear. "The idea that we could create a society without drug use," he summarises, "is a ridiculous and stupid idea".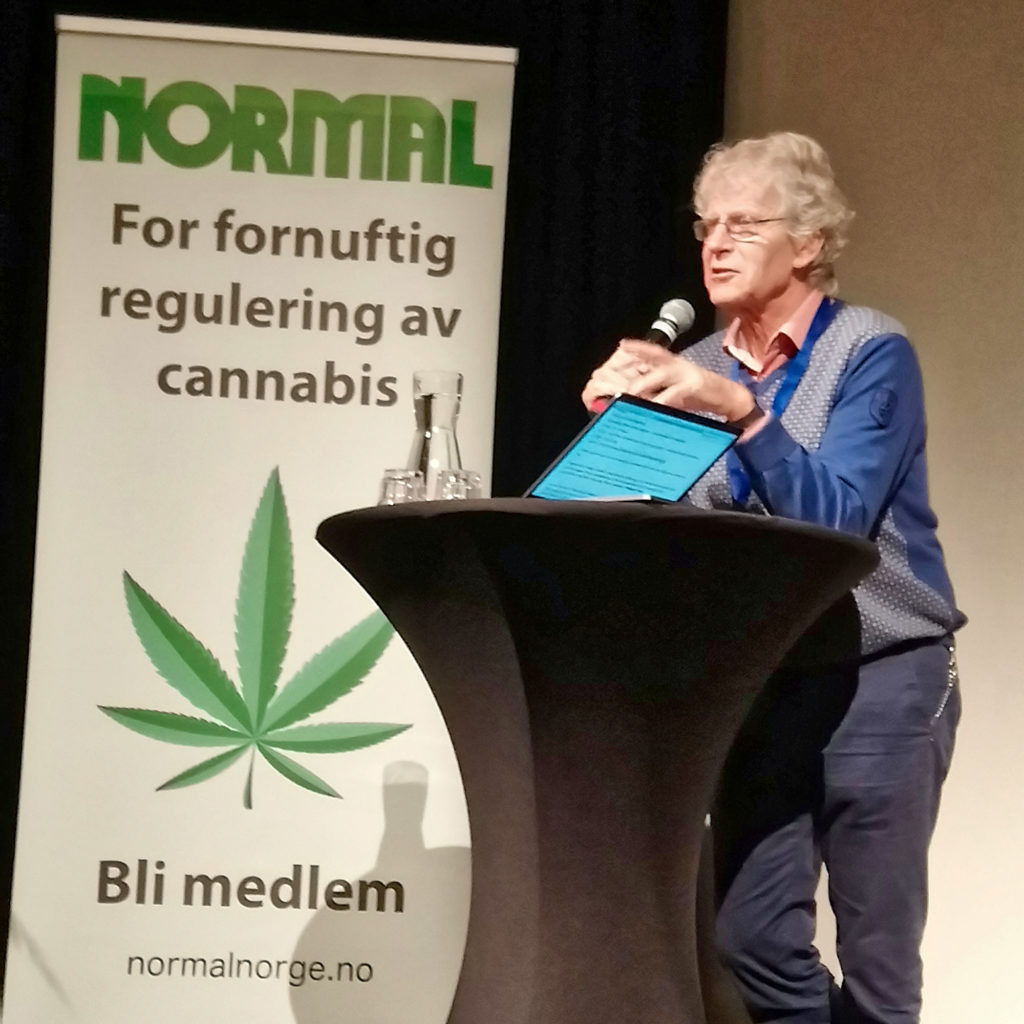 The next speaker is Guillermo Garat, who thus far has not received a Cannabis Culture Prize but probably should. He gives an enthralling and enlightening presentation on the current situation with cannabis in his native Uruguay, where after some setbacks, legal cannabis finally went on sale in July 2017. An investigative journalist specialising in South American countries, he says that he's been trying to get an interview with the Uruguayan Health Ministry for the last two years but they won't talk to him. However, he's more than able to give plenty of information from the people who are directly involved in the world's first governmentally instigated legal cannabis program.
North America has a lot to learn from South America
Last on the bill for the first night of the first Nordic Reform Conference is Michael Tuffelmire of Michigan Legalize, who gives a North American perspective on cannabis decriminalisation and legalisation. It's a very different situation to that of Uruguay, and the United States could benefit greatly from adopting a similar approach. Interestingly, whereas the US states that have legalised cannabis are benefitting greatly from the taxes levied on it and many other states are citing this as a reason why they too should legalise, Uruguayan cannabis is untaxed. This is how the price can remain below that of Paraguayan cannabis, which would otherwise make buying legal cannabis less economical than the illegal kind.
The other revelation from Guillermo Garat that has helped Uruguay and would undoubtedly help many other places is the social aspect of cannabis social clubs. In more affluent countries such as the Netherlands, the need for places that can be genuine hubs for communities is far less urgent. The word 'social' in the name is almost overlooked. Uruguay has 68 registered cannabis social clubs, with memberships of 15 – 45 people. Especially in poor areas where there is little to nothing for young people to do, they are making a big difference. In contrast, according to Michael Tuffelmire the easiest things to get in his city are heroin, and an unlicensed firearm. Neither of these are conducive to building communities!
CBD cannabis already legal in Norway?
Friday evening draws to a close with a flurry of conversations as contact details, ideas and experiences are exchanged. The news that every doctor in Norway who is able to prescribe 'A-list' medication is now permitted to prescribe forms of CBD – including cannabis flowers with up to 1% THC and 9% CBD – ripples around the hall. Apparently, there are 7 people in Norway who are already able to get medicinal cannabis in pharmacies, but hardly anyone knows this. [Author's note: at the time of writing, I have been unable to verify this. As soon as more information is available, this article will be updated]. For everyone who is still waiting, there is now a petition calling for medicinal cannabis and industrial hemp to be made legal in Norway.
Saturday morning takes what Friday night began, and runs with it. There is an air of excitement and anticipation, and indeed hope, as everyone assembles once more at the former museum where the Nordic Reform Conference is taking place. The argument for clear labelling of substances is underlined by some of the guests mistaking a large silver urn for a coffee dispenser, when in fact it is filled with hot spiced berry juice.
"Keep debating, make it as open as possible"
A surprise announcement begins the Saturday schedule. The global group Law Enforcement Action Partnership (formerly Law Enforcement Against Prohibition), represented by Suzanne Sharkey and Neil Woods of LEAP UK, adds a Nordic arm with the launch of LEAP Scandinavia.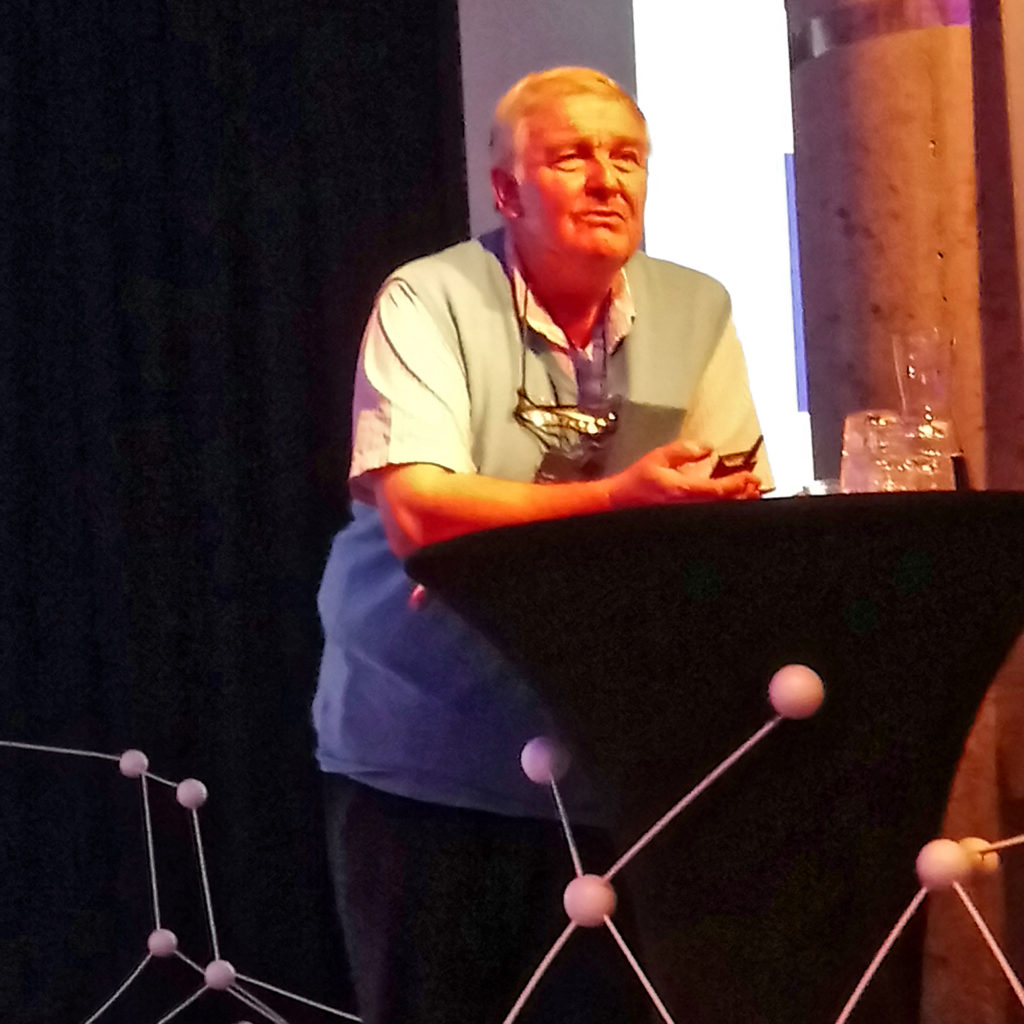 Soon after comes what, for many, seems to be a highlight of the conference: Dr David Nutt. It is doubtful that there is anyone in the room who does not know who he is, and rightly so. Few people have his breadth of academic experience coupled with his rock star status in the world of drug science. He delivers a presentation that manages to be both enthralling and slightly chilling. The pattern of people wishing to use a drug, being unable to get it – or scared to, because of its legal status – and therefore turning to a more dangerous one, repeats over and over. We have seen this with synthetic cannabis initially being a legal but potentially lethal replacement for real cannabis. Now that synthetic cannabis has also been criminalised, history shows us that the situation is likely to worsen rather than improving. Obviously, the sensible thing to do is legalise and regulate cannabis along with all the other drugs, yet almost every country in the world seems unable to accept this. However, Dr Nutt finishes with some encouraging words: "Once debate has started, you can't pretend it hasn't happened. Keep debating. Make it as open as possible."
First Nordic Reform Conference a definite success
In this light, the first Nordic Reform Conference has been a definite success. The information shared and bonds formed between campaigners, politicians, scientists, journalists and more (not to mention those of us who are also cannabis enthusiasts!) cannot be undone. The dignified and professional execution of the entire event shines a very different light on the field of drugs than that of 1982. The vote to decriminalise which followed soon after proves it. It is to be hoped that this is the first of many successful conferences, and a permanent, sweeping change for the better for Scandinavian drug policy.
As always, Sensi Seeds will continue to report on these events and further developments. Were you at the Nordic Reform Conference? Would you attend the next one? What are your thoughts on Scandinavian drug policy, and do you have any personal experience of it? Let us know in the comments below.