Industrial hemp in Italy Reviride is an eco-project by Italian company Hesalis that uses industrial hemp to decontaminate polluted soil and inspire people to live healthier lives. The goal is re-green Italy and stop rising cancer rates.
Following in the footsteps of Dutch industrial hemp pioneers HempFlax, an Italian company is making great strides in using this astonishingly versatile crop to revive not only the soil, but also the economy of a polluted and struggling area. Despite setbacks including the police, and crops so robust they broke the harvester, this project is succeeding.
In 2013, Hesalis, an Italian company, based in Terni, an industrial city in the heartland of Italy, launched an environmental initiative called Reviride to remove heavy metal and chemical toxins from Terni's contaminated soil using industrial hemp. The project has been so successful, six other Italian municipalities want to replicate it.
"In central Italy, the steel and chemical industries have leaked toxins into the ground over the last century," explains Emilio Petrucci, CEO of Hesalis. "It has had disastrous effects on both the land and the people. One in three people have cancer in Terni."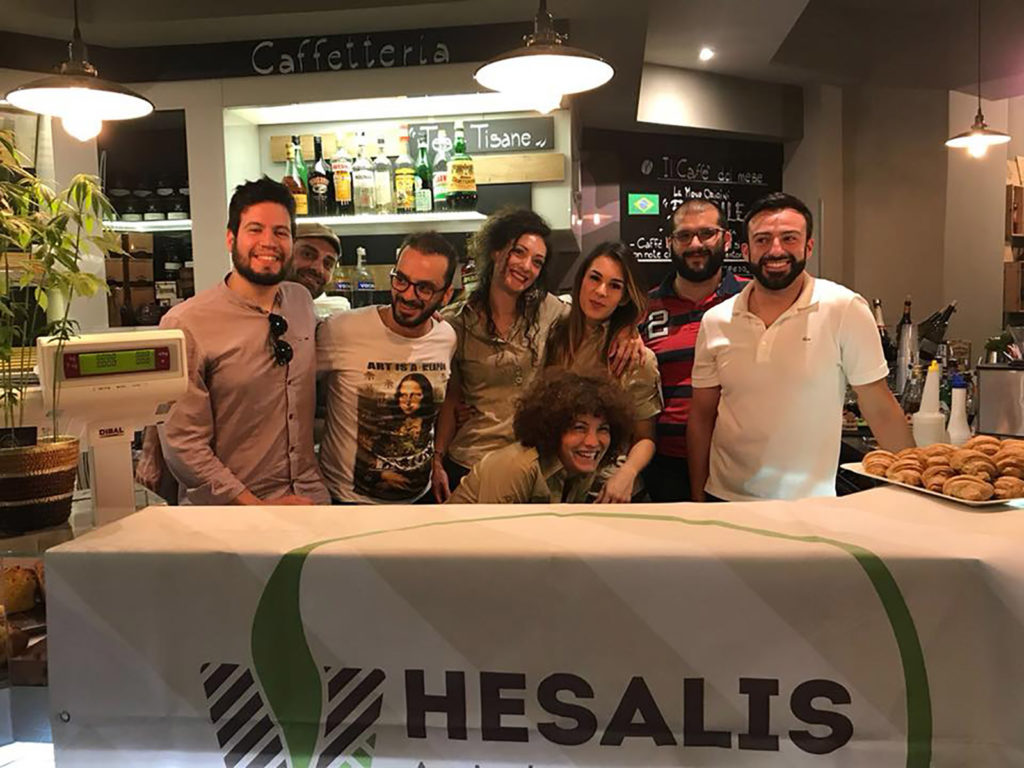 The short-term goal of Reviride – a Latin word meaning to bring back to green – is to use the phytoremediation properties of the cannabis plant to revitalize the polluted soil of Terni.
Phytoremediation is the process by which the plant ingests toxins through its roots and converts them into non-toxic substances. This process was used to clean up contamination caused by the 1986 Chernobyl disaster in Ukraine.
The long-term goal of Reviride is to revitalize the health of Terni's people by creating the environment for an eco-friendly and sustainable hemp-based industry. As well as planting two hectares of industrial hemp to remove toxins from the ground, Hesalis also gave seeds to 254 families in 2017, and aims to give seeds to 2,000 families in 2018 to promote a program of hemp-based urban regeneration.
Oude Pekela, the Dutch village where HempFlax is based, is currently undergoing a similar hemp-powered revitalization. The Hemp Design Factory is a new part of the HempFlax premises, and an exciting collaboration between our sister company, local entrepreneurs, students from the nearby University of Groningen, and the entire municipality of Pekela. Both projects aim to bring together local skills and the latest in hemp technology to create a new lease of life for the land and its people.
How Polluted is Terni?
Terni has a unique industrial heritage that dates back to the 19th century when the city played a key role in the Second Industrial Revolution. During World War II, it was bombed more than 100 times, and 80 per cent of the city was reduced to rubble.
After the war, it was rebuilt as an industrial hub for the steel, chemical, and oil industries, manufacturing arms, machinery, textiles, electrochemicals, and plastics. It's been nicknamed "The Steel City" and "Italian Manchester."
"Terni is located in central Italy, at the base of a valley, and surrounded by mountains, which means there's no air circulating, and toxins are trapped here," explains Petrucci who was born in Colombia but has lived in Terni since 2005. "When my family settled here, I quickly realized how many people around me were developing health issues such as leukemia, asthma, and lupus."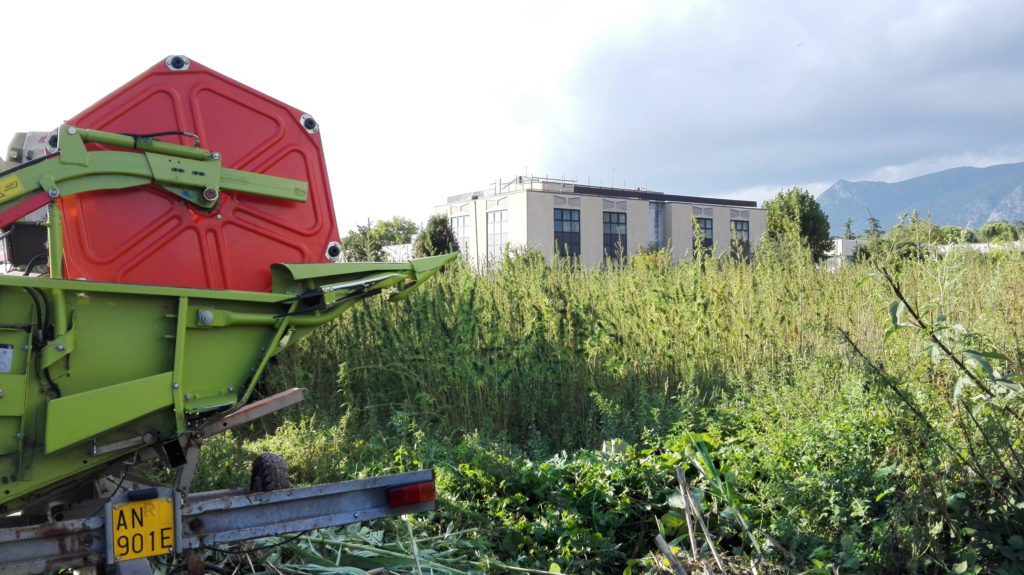 The problem of industrial pollution in Italy is not unique to Terni, as many Italian cities and regions have been identified as National Priority Contaminated Sites (NPCSs). A 2014 SENTIERE Project, a supplement to a 2010 epidemiological study by the Italian Minister of Health, found links between environmental pollutants and "cancer incidences, mortality rates and hospital discharges" in 17 NPCSs including Terni.
The report states:
"The health impact in the various NPCSs needs to be considered carefully and used as a springboard for further analytical research that could confirm and explain causal links to specific environmental exposures. The observations can, however, already be considered as a basis for mandatory primary prevention measures."
The Papigno province has been identified as the most polluted area in Terni.
Seeding the Reviride Project
"The breaking point for me was when my cousin died from liver cancer," says Petrucci. "That's when I made the decision to get involved in the environmental sector. When I saw other projects had success using hemp, I knew it was the ideal solution for Terni. The beauty of hemp is that it can be integrated into current industries, making them sustainable and eco-friendly."
The project began as a non-formal group including Petrucci, food technician Claudio Natalini, biologist Luca Schinoppi, and farmer Riccardo Claudiani. At first they focused on food, inviting people to Claudiani's farm to teach them how to grow and prepare organic recipes.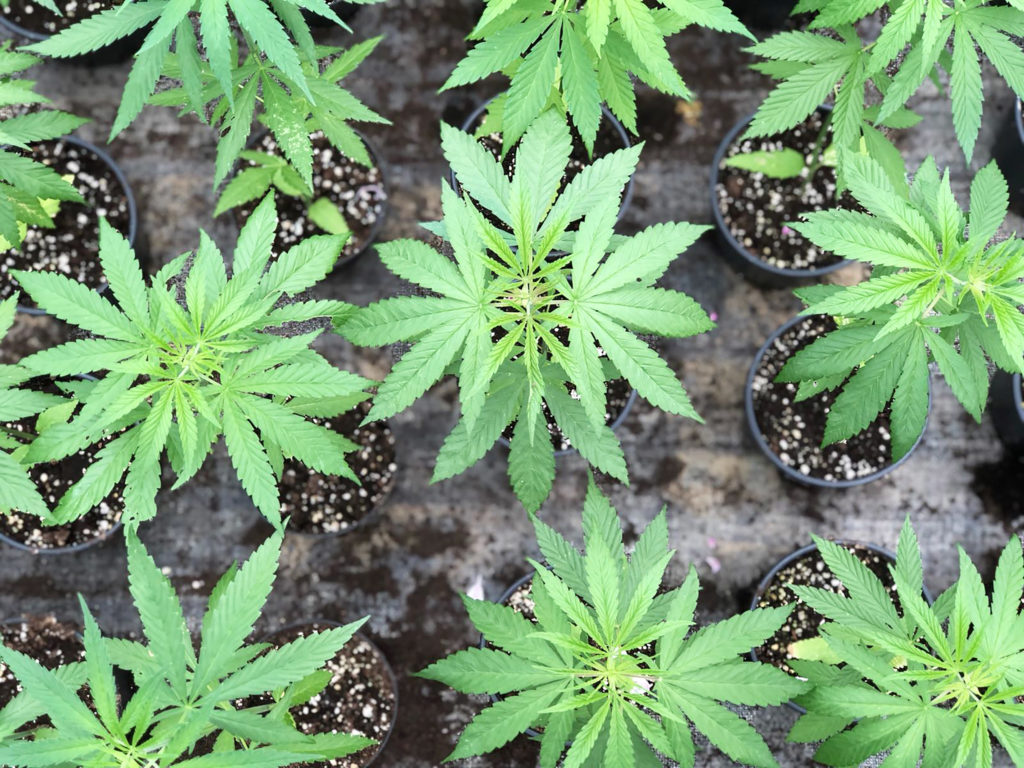 Shortly after, they began to include hemp in their recipes, "but at the time we didn't realize that the hemp market in Italy was about to explode."
In 2013, they planted the first crop of hemp but it would take five years before they achieved success. "The first year was a disaster," explains Petrucci. "We began with Futura 75, which is a great seed in France because it has adapted to that environment. In Italy, the conditions are totally different and so the results were terrible."
The 2014 crop wasn't much better; producing a harvest that was so robust it "broke the machines." In 2016, the police showed up, and shut down the plantation. 2017 was the first successful crop. It was also the year the company was recognized by an acceleration startup program called ERG Energy Regeneration Challenge, and given the tools to expand its project.
Big Hemp, Big Challenges, Big Goals
HempFlax has succeeded in expanding from just 140 hectares of industrial hemp in 1994 to 2500 hectares in 2017, with the goal of adding another 1000 hectares by 2020. So far Hesalis have planted 2 hectares of industrial hemp in different areas of the city, now that they've been given the tools and accreditation to expand, their goals are expanding too.
"The hardest part is reaching the polluted zones where cultivation is forbidden but most needed. We want to develop an R&D agro-tech hub in the center of Italy because right now there's no hemp association, seed production or transformation centers."
Petrucci is conscious of Terni's socio-economic problems, too. "Here, the prize for every young man is to get a job with one of the big multi-nationals because it's a safe paycheck for the rest of his life, but what kind of life?"
"We have heavy industry, high unemployment rates, and a lot of sick people in Terni and these issues are not going away unless we make changes. An agro-tech hub will not only help promote eco-awareness, but also attract young talent back to the Italian heartland."
Hesalis divides its hemp crops into Food & Things. The food crops are organic and the harvests are used for edible products such as oil and flour. The crops harvested from polluted areas are used for biomass products such as bricks and paper.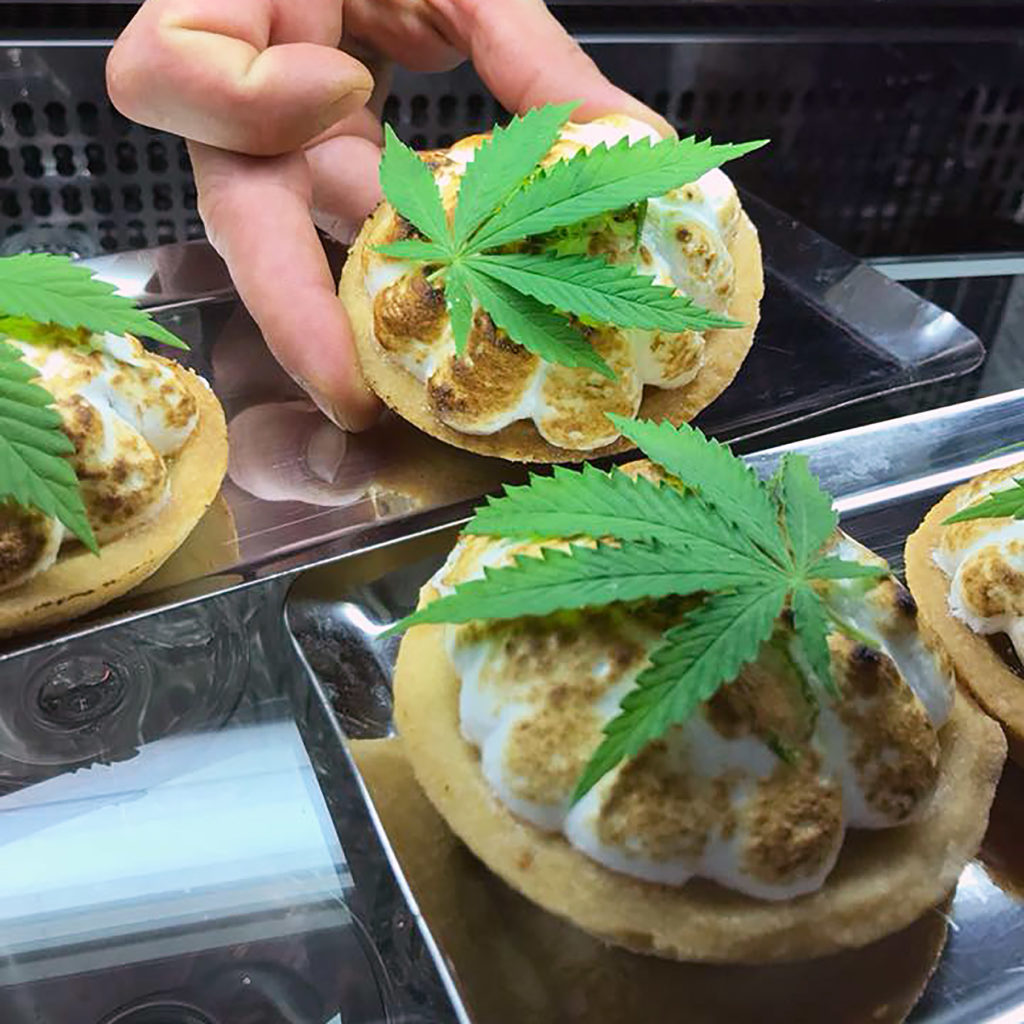 Not only does industrial hemp remove toxins from the soil – ­1 hectare of industrial hemp can extract up to 18 kilos of iron and lead – it revitalizes the area meaning it can be used again to grow more industrial crops. "The potential for biomass products is unlimited. In the future, we could supply toilet paper for the whole of Italy, or enough bricks to build 500 houses."
Of all the challenges Hesalis has faced, finding a strain that's adaptable to the climate and soil conditions in Terni has been the most difficult. Due to EU regulations stipulating that only hemp seeds certified by the European Seed Catalogue with a tetrahydrocannabinol – or THC, the psychotropic compound in cannabis – content less than 0.2% can be used in Europe, all European farmers are forced to cultivate from the same central bank of seeds.
"The problem is a hemp seed that's evolved to grow great in Hungary is not going to grow great in Italy because it's not adapted to our terrain and sun. To really combat Italy's pollution problems, and promote hemp-based healthy lifestyles, we need a plant that's Italian."
The problem is further complicated by 2017 law, which made it legal to cultivate and sell crops with a THC content less than 0.6%, a situation unique to Italy. Developing a strain that's ideal for Italian grow conditions is another of Petrucci's goals.
Hesalis have launched a fundraising campaign with a goal of €1 million to raise the funds necessary to expand the project to the whole of Terni. They are also working with partners in Tuscany, Emilia Romagna, Lazio, Veneto, Puglia and Sicily that are planning to scale the project in those regions.
"The project is designed to be replicated anywhere and by re-greening these forgotten wastelands, it can generate jobs and revenue and improve health. We don't want to give someone a tuna, we want to teach them how to fish," says Petrucci.
Both Sensi Seeds and HempFlax wish Hesalis every success with this ambitious and heartfelt project, and we will continue to update our readers on new developments. Do you know of other hemp projects that deserve some attention on the blog? Let us know in the comments!