News On 20 February, the South African media reported that the country's government will soon be issuing the first licences permitting the production of medicinal cannabis in South Africa.
A parliamentary working group has accepted in principle the proposal by opposition party IFP for the production of cannabis for medicinal purposes, said IFP member of parliament Narend Singh, who had received a letter from the committee in confirmation. Singh stated that he was not yet able to say whether the new guidelines of the draft proposed by Singh and his party had been adopted word for word, or whether amendments had been made. The wording of the provisions is expected to be published by the end of this month. "Thousands of patients are already using cannabis oil, and we wanted it to be made freely accessible, so that patients going to Addington or any other state hospital can request it without being subject to the exorbitant costs. Patients must have freedom of choice," said Singh.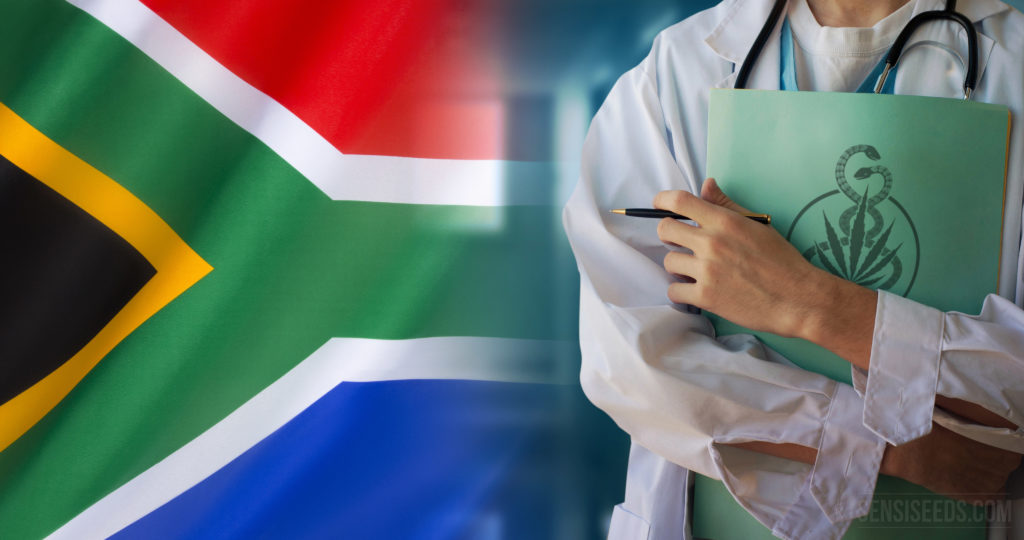 This initiative, which was launched in 2014 by IFP member of parliament Mario and who has since died of lung cancer, allows cannabis to be produced and prescribed to patients for medicinal purposes in South Africa. A year and a half after Oriani-Ambrosini's death, the government announced a few months ago in a memo that it was appointing a committee to define the legal framework for its use, production and sale.
In their statement, they said that "cultivation of medicinal cannabis will be aimed at ensuring the supply of a standardised, quality-assured product for medical, scientific and clinical research purposes, and the implementation of control measures necessary to prevent misuse and to ensure patient safety. The cannabis produced, as well as any resulting products, will remain subject to stringent security and quality control measures."
Although medicinal cannabis is forbidden, oil, extracts and waxes, which according to the manufacturers are produced to medicinal standards, have been on sale for a long time through South African online shops.
A glimpse behind the scenes reveals some surprises
In South Africa, there is already one potential producer in place in the form of Plandai Biotechnocholgy, which, in 2014, was considered by the Uruguay government for approval for the production of medicinal cannabis. This company has also started a project in Montevideo, which is expected to deliver a clinical study on the effects of different cannabinoids. In 2014, Plandai Biotechnocholgy announced in a video that it was working on the development of medicinal cannabis extracts. This South African phyto-pharmaceutical company is one of the more controversial genetic engineering companies in Europe. In a corporate video, Plandai Biotechnology refers to its success with protein synthesis, although not in the context of cannabis research but rather for its main product, a green tea extract. Protein synthesis is what is generally understood under the term genetic manipulation. Currently, the company is awaiting a licence, which it applied for long ago, to develop products for the future cannabis programme in South Africa. Ex-Microsoft Manager Jamen Shiveley is a member of the Supervisory Board of this genetic engineering company. He made headlines in 2014 when he announced that he was going to create a "Starbucks for grass". Such a concept has yet to be realised, but as co-founder of the premium cannabis brand Diego Pellecier, which already sells cannabis for recreational consumption in Washington State and Colorado, Shiveley has already achieved a strong market position. However, Diego Pellecier has been unable to expand as originally planned due to the strict provisions of the Washington Liquor Board, under which each company can only have three shops approved. But that does not seem to be stopping Shiveley from expanding elsewhere and getting involved in Cannabusiness on an increasing scale.
Criticism by South Africa's Activists
As was previously the case in Germany, it seems to have already been decided that cannabis may only be prescribed as a last resort and that both the programme and patients will be very strictly controlled. As a result, South African activists, led by the national Dagga Party (Iqela Lentsango) are already criticising the government's plans. "Doctors literally have to bend over backwards in order to prescribe cannabis. Large pharmaceutical companies do not want cannabis to be available to people as medication without them being able to control its production, supply and pricing. The Dagga Party and the whole legalisation movement reject the creation of an elite and this form of state control, because this plant was valued and cultivated by perfectly normal people for centuries before the existing ban," said Iqela Lentsango Chairman Jeremey Acton.