For so many growers, the highest yielding strains are the holy grail of cannabis cultivation. The question "what are your biggest yielding varieties?" is such a perennial one that we're devoting an entire article to answering it, rather than just an FAQ – and because this is Sensi Seeds, there's more than one answer!
The tricky thing about trying to identify the highest yielding strain most suitable to an individual is that, other than achieving gigantic harvests, the desired criteria tend to vary from person to person.
In other words, one grower might be looking for the highest yielding strain with the most energetic effects, whereas another dreams of the highest yielding and most relaxing variety. For still another, cannabis seeds for the highest yielding strain also need to be within a certain budget.
It's virtually impossible to say "this is the highest yielding strain!" and please everyone. So instead, Sensi Seeds has chosen four varieties that cover the bases of the most frequently requested characteristics.
Of these four massive bud producers, two come in three expressions – regular, feminized, and automatic; one is available in regular and feminized; and the last is available only in regular. So despite this article focusing on four different strains of high-yielding cannabis, there are actually nine types of seeds to choose from!
Highest yielding indica-dominant strain
Big Bud (regular, feminized, automatic)
Flowering time: 50 – 65 days (45 – 50 days for the Automatic)
This high-yielding variety is the perennial favourite for gigantic colas of the kind which, back in the 1980s, were known as 'donkey dicks'. Big Bud began its career as an Afghan x Skunk clone line which, thanks to the Sensi Seeds breeders, has been refined, back-crossed, reinforced and fine-tuned to result in one of the highest yielding strains on the planet.
It's the Skunk traces that pull Big Bud back from being a 100% indica to 85%; they also brighten the flavour without sacrificing bulk. The aroma and taste have topnotes of sweet fruit and an undertone of spice.
As the name suggests, this strain is all about the buds. They will need more love than those of the varieties that are usually recommended for beginners, simply because of their gigantic size! Growers should be prepared to lend them extra support in the form of stakes and strings to save their branches from breaking and splitting, especially in the last couple of weeks before harvest.
Also during this time period, it's important to keep a close watch for bud rot, mould and mildew. But for growers with some experience and the commitment to care for their plants, Big Bud will reward them with truly gigantic harvests.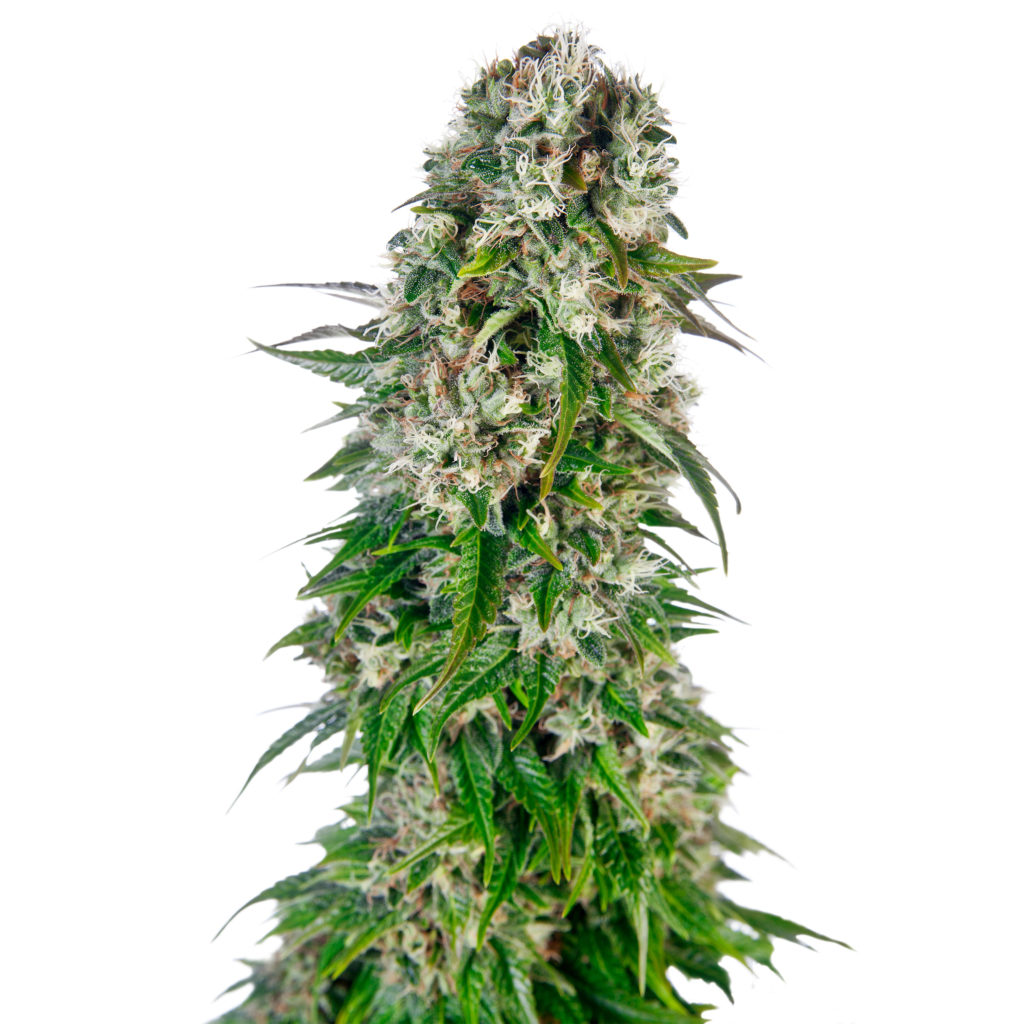 Highest yielding hybrid strain
Flowering time: 50 – 60 days
At 55% sativa and 45% indica, Fruity Juice sits on the cusp of the cannabis spectrum. An extraordinary combination of Thai and Afghan genetics, it has been one of the strains that has taken the longest to perfect because of the very different natures of its parent plants. Once it reached its finished form, however, it became a favourite among those in the know.
Aside from being a high yielding strain, Fruity Juice excels in the flavour department. Reminiscent of a certain famous chewing gum and bursting with mouth-watering sweetness, Juicy Fruit has a 'more-ish' quality that cannabis connoisseurs really appreciate. This is a very fortunate thing, as a crop of well-tended Fruity Juice will deliver a huge amount of buds!
Highest yielding sativa-dominant strain
Northern Lights #5 x Haze (regular, feminized)
Flowering time: 65 – 75 days
Don't be misled by the indica component of Northern Lights; the #5 is a particularly interesting and uplifting expression, and serves to support the Haze element rather than overwhelming it.
Additionally, it is the Northern Lights that makes this variety so high yielding, when sativa-dominant strains are notoriously difficult to achieve exceptionally large harvests with.
A multiple award winner from the year it was released, Northern Lights #5 x Haze has remained successful and adored for over two decades. There's no mystery or secret as to why: huge harvests of solid buds with distinctly, deliciously sativa effects.
By blending the queen of sativas with an especially sparkly Northern Lights cultivar, Sensi Seeds was able to retain the desired high and present it in a form that delivers exceptional and dependable harvests. Full disclosure: it is one of our most expensive strains, but it's absolutely worth it.
However, if it's currently out of your price range, read on to discover our highest yielding low budget strain!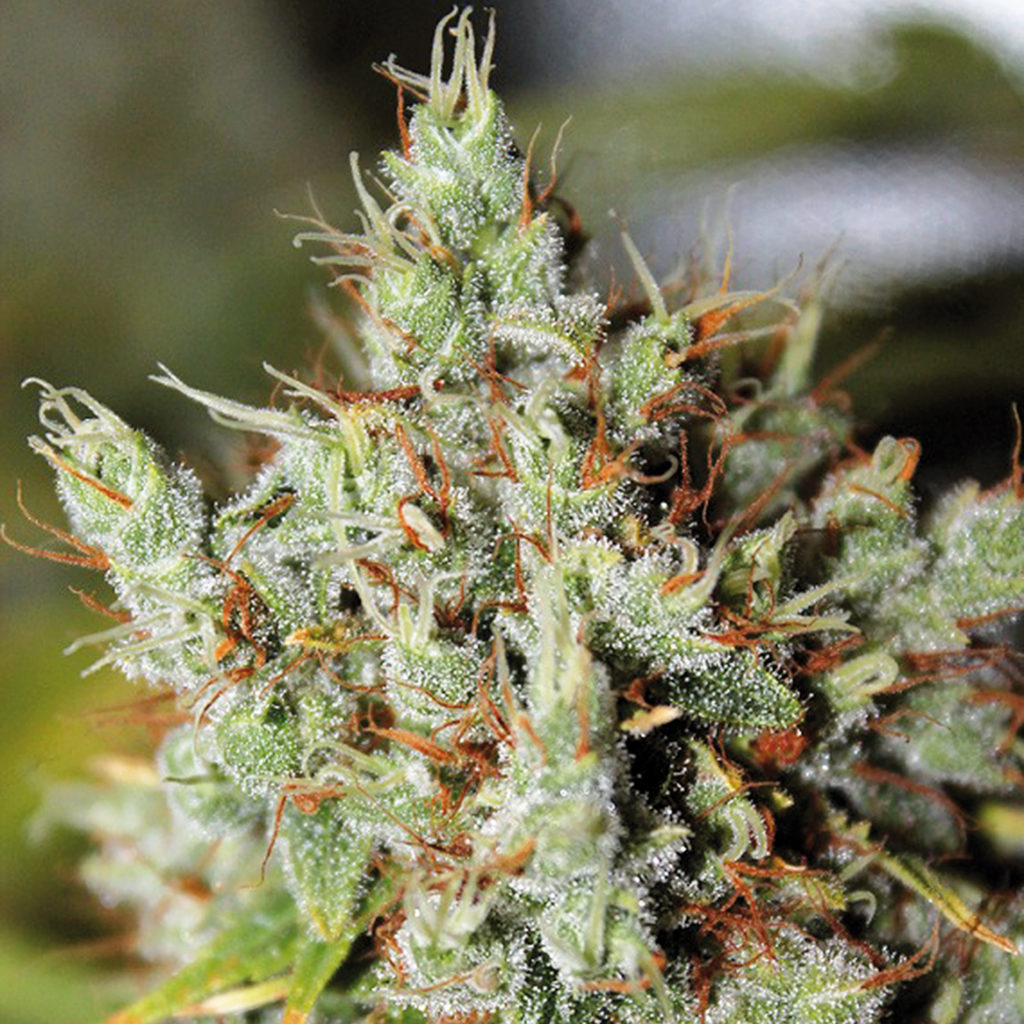 Highest yielding low budget strain
Early Skunk (regular, feminized, automatic)
Flowering time: 55 – 65 days (40 – 50 days for the Automatic)
Primarily bred for outdoor growing in cool climates, Early Skunk can reach heights of over two meters when started at the very beginning of spring and cultivated outdoors. However, it can also be grown indoors under lights, and for gardeners on a budget, it is well worth considering this not-so-humble variety.
If grown indoors in a space with a low ceiling, the vegetation time can be shortened to allow for the plants to finish flowering without getting tangled up in the lights. For beginners and balcony / small garden growers, the Early Skunk Automatic is an ideal choice to get a maximum harvest with minimum effort – and minimum financial outlay.
This high yielding strain is one of Sensi Seeds' cheapest varieties, but it doesn't sacrifice any quality! Expect a noticeably giggly high coupled with a very pleasant sensation of relaxation.
The extra advantage of Early Skunk is that it's very mould-resistant so whereas with the other high yielding strains listed here, growers will need to keep a close watch for the problems associated with very large dense buds, with Early Skunk there is less of a chance that these issues will occur.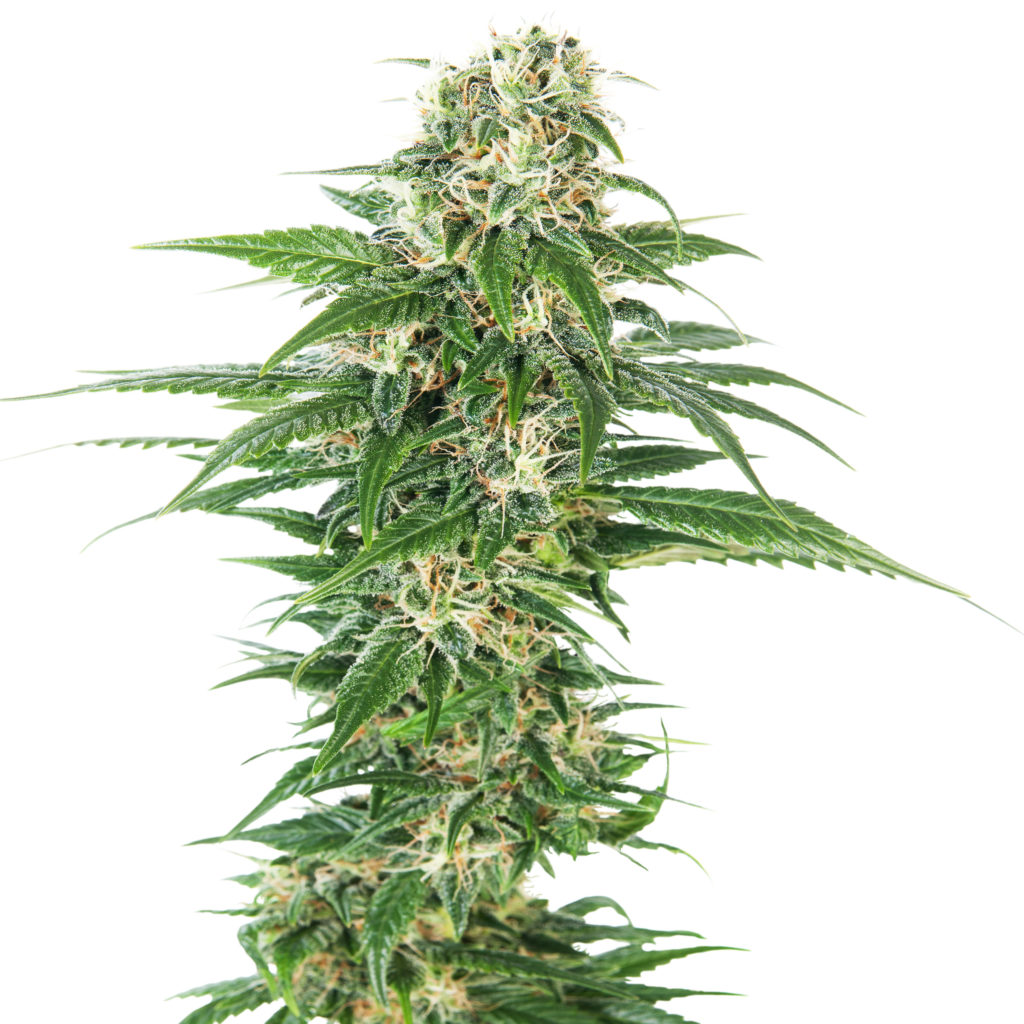 Have you grown any of these varieties? Do you have a favourite high yielding strain? Or tips for increasing bud size or harvest? Let us know in the comments!
Disclaimer:

Laws and regulations regarding cannabis cultivation differ from country to country. Sensi Seeds therefore strongly advises you to check your local laws and regulations. Do not act in conflict with the law.