Thailand is known for its tough drug laws. Recreational use of cannabis is illegal, and the punishment is a prison sentence or significant fine. Likewise, CBD is also illegal. However, the Thai landrace cannabis strains are famous around the world, as are 'Thai sticks'. It's not surprising, given that the plant has been cultivated here for centuries.
Capital
Krung Thep (Bangkok)
Recreational cannabis
Illegal

Medicinal cannabis
Legal since 2018
Cannabis laws in Thailand
Can you possess and use cannabis in Thailand?
It is illegal to possess or smoke cannabis in Thailand. It is defined as a category 5 narcotic (under The Narcotics Act) and the penalty for being caught with the substance can be severe. If found with cannabis for the purpose of distributing to others, the punishment is two to 10 years in prison or a fine of 40,000 to 200,000 Baht. The punishment is increased to 15 years' imprisonment or 200,000 to 1,500,000 Baht if the quantity of cannabis is over 10 kilograms.
If the cannabis is for personal use only, then the prison sentence is limited to five years or less. The fine is likewise limited to a maximum of 100,000 Baht. And, if caught smoking or consuming cannabis, the prison term is a maximum of one year, and the fine between 100,000 to 1,000,000 Baht.
The Narcotics Control Board (NCB) is responsible for preventing and suppressing illegal cannabis use in Thailand. The police have the right to enter and search any home without a warrant (if they have reasonable grounds to believe narcotics are inside). They can also legally search any person or vehicle, and seize any cannabis that they find.
Under the Criminal Procedure Code, the police can also make inquiries if they believe you're involved in narcotics-related offences, and can summon you to any government agency for further investigation.
Can you sell cannabis in Thailand?
It is also illegal to sell or supply cannabis in Thailand. As with possession, the law is severe in terms of punishment. If you are caught producing, importing or exporting cannabis, you can be sentenced to two to fifteen years in prison, and given a fine of 200,000 to 1,500,000 Baht.
The police have the right to seize all equipment and machinery used in relation to the production or distribution of cannabis. They may also confiscate any proceeds generated from the sale of the cannabis.
Even if you're not a Thai national, you can still be prosecuted.
Can you grow cannabis in Thailand?
Thailand has been issuing special permits for hemp production since 2014. In 2016, Thailand's National Legislative Assembly approved plans to permit the larger-scale cultivation of hemp. The pilot scheme was limited to six provinces in the north, and its focus was to further explore cannabis's benefits for medical purposes. Any cannabis produced must not contain more than 1% THC (the component that is responsible for giving the 'high').
It is illegal to grow cannabis plants at home, even if the plants are for personal or medical use. If caught by the police, the offender can be sentenced to imprisonment and given a significant fine.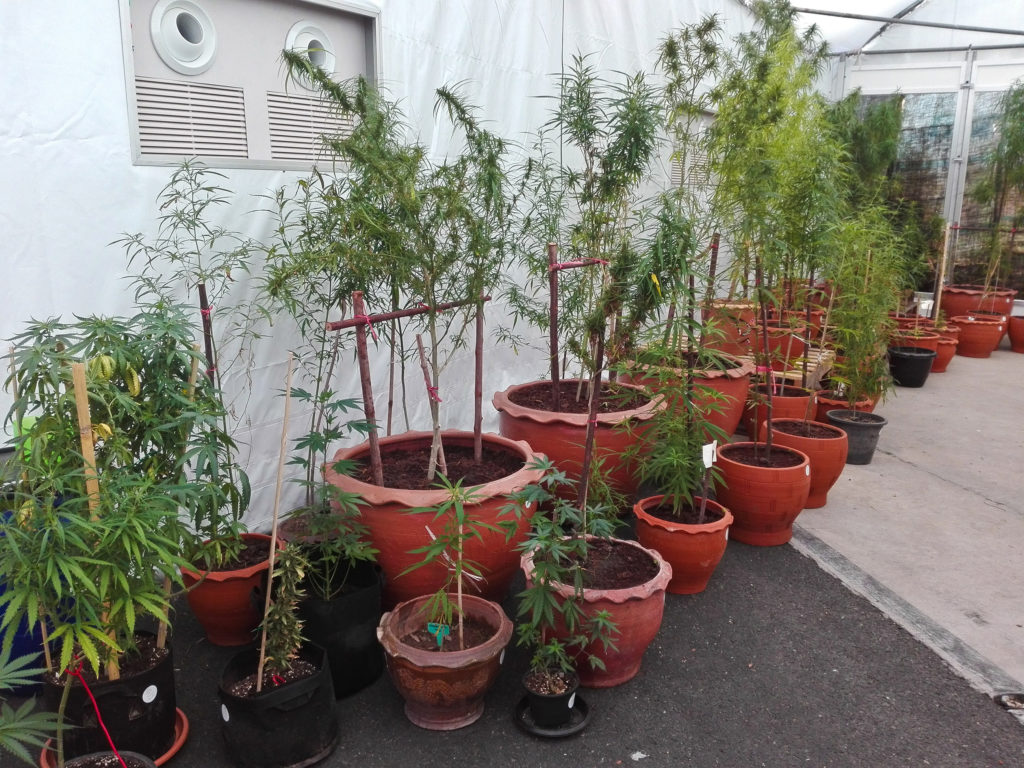 Is CBD legal in Thailand?
Many countries around the world have a lenient approach to the sale and consumption of CBD. Thailand has taken a tougher stance. It doesn't classify CBD as being separate from THC, and as such, it is illegal to buy or sell.
However, in 2018, cannabis was legalised for medical use. This means that, from April 2019, CBD may be prescribed for certain health conditions. It may also be brought into the country, provided the user has a permit from the Food and Drug Administration.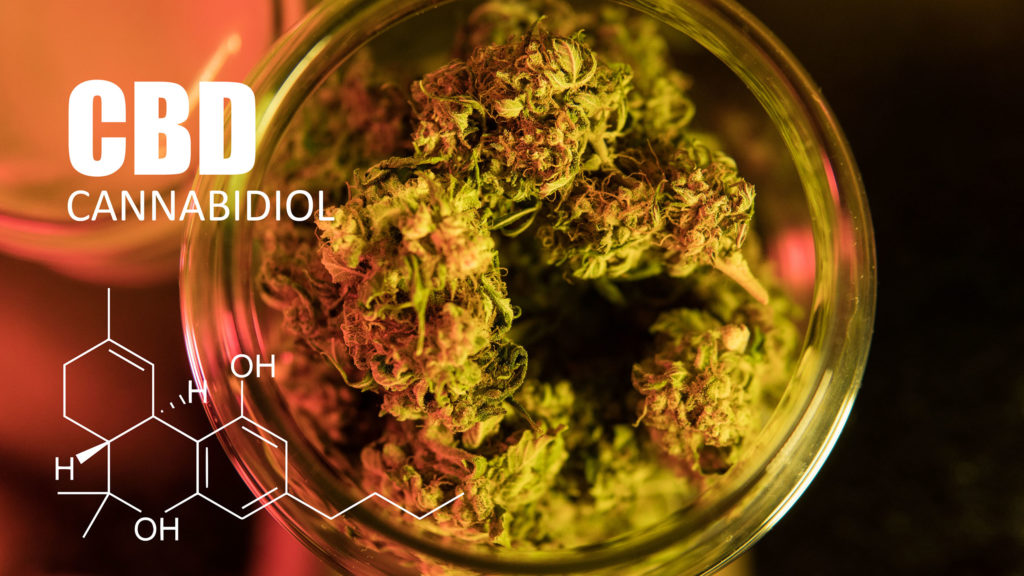 Can cannabis seeds be sent to Thailand?
Under the Narcotics Act, the sale or possession of cannabis seeds is illegal. This means that they cannot be purchased in Thailand, nor can they be mailed through the post from another country.
Medicinal cannabis in Thailand
In December 2018, Thailand's government unanimously approved the use of cannabis for medical purposes. This makes Thailand the first country in South-East Asia to do so. At the National Legislative Assembly, 166 members voted in favour of the amendment to the law, with only 13 members abstaining. No-one voted against.
Although the bill has now been passed in government, it still requires approval from King Maha Vajiralongkorn in order to go ahead. Lawmaker Somchai Sawangkarn commented that the amendment to the law "could be considered as a New Year gift to Thais."
So far, the government has approved cannabis treatment for three health conditions. These are: nausea and loss of appetite suffered by cancer patients, child epilepsy, and multiple sclerosis. Thailand's Narcotics Control Board will be working closely with the FDA in the US to regulate their cannabis-based research. This means there is also a chance that some FDA-approved medical products will be available in Thailand.
Can you receive cannabis on prescription in Thailand?
The new medical cannabis laws (which at the time of writing, still require approval from the king), specify that patients will be able to obtain medical cannabis products, providing they have a prescription or recognised certificate.
Licences for the cultivation, production and sale of these medications will be strictly controlled. At present, it's difficult to say how readily available the treatment will be in practice.
Industrial hemp in Thailand
Industrial hemp can be used for a wide variety of purposes; from making fabric and building materials, to medicine and food products. In 2014, the Thai government issued a few permits, allowing the cultivation of hemp in certain parts of the country; then in 2016, a larger pilot scheme was launched, permitting hemp farming in six northern provinces.
In January 2018, Thailand's Ministry of Public Health created a new regulation regarding the entire country's production, distribution or possession of hemp. The regulation permits hemp cultivation, but only after the farmer has received a licence from the authorities.
To comply with the law, the hemp must contain no more than 1% THC. It can only be grown in designated areas and the seeds must be sourced from producers carrying a valid hemp-harvesting licence.
Once the hemp farmer has a licence, they may grow, harvest or convert hemp for:
Household use
Commercial use
Research
Producing / distributing seeds or other parts of the plant (as permitted by the Narcotics Control Committee)
Other benefits, as outlined by the Narcotics Control Committee
In 2020, a law was proposed which would enable farmers to grow hemp for export, without having to go through medical establishments or universities.
On January 29, 2021, Thailand began processing applications for licenses for hemp production, distribution, Importation and exportation. According to the Thailand's Food and Drug Administration office, the total process is expected to take around 2-5 months.
New regulations are encouraging news for Thailand's economy. The Thai Enquirer, expects that it's possible for hemp to soon "become another cash crop for Thailand". With the global industrial hemp market expected to gross "over 18.6 billion by 2027", Thailand's hemp industry is expected to thrive.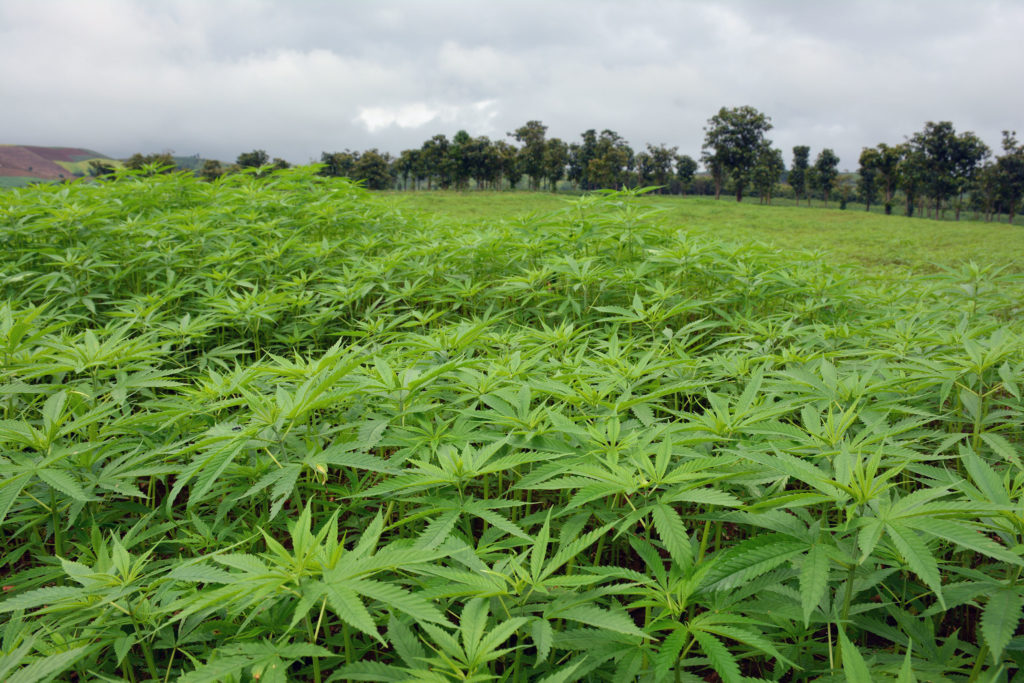 Thailand's political stance on cannabis
Since the Narcotics Act was passed in 1979, Thailand's political attitudes towards cannabis have been extremely conservative. In 2003, as part of the Thai' government's 'war on drugs', 2,800 extrajudicial killings took place; executing offenders for 'drugs-related crimes'. It was later found that over half of those killed had no connection to drugs at all. Additionally, thousands of people were forced into a brutal 'treatment' regime for addiction.
Two years after this, the UN Human Rights Committee recommended a series of investigations into drugs sentencing in the country. In response, the Thai government stated that every unnatural death would be thoroughly examined in accordance with the law.
Despite these tough laws, the country's politicians are increasingly adopting a more lenient stance.
In 2016, Justice Minister Paiboon Koomchaya suggested that the government decriminalised and regulated cannabis. He stated that his opinion was based on the observation that the country's strict laws were failing to control the substance's use.
Historically, Thailand has long been influenced by the US's approach to drug control. Laws are becoming more lenient in the States, and it seems that Thailand may adopt a similar approach.
Good to know
If you are travelling to Thailand (or currently live there), you may be interested to know the following:
Since the Thai government announced the legalisation of medical cannabis, companies from around the world are looking to enter the country's market. These include Otsuka Pharmaceuticals from Japan and GW Pharmaceuticals from the UK.
Prior to being banned in the 1930s, cannabis was widely used by the Thai population as a muscle relaxant.
The word 'bong' (which refers to a water pipe used to smoke cannabis) originally comes from the Thai language.
Thai cannabis history
The people of Thailand have historically used cannabis for centuries. Farmers consumed it to ease their aches after a day spent working the fields, and women used it to ease labour pains during childbirth.
The Narcotics Law (1979) and the Psychotropics Substances Act (1975) criminalised the sale, possession and cultivation of cannabis. However, in the 1960s, when US military bases were established in the country, the illegal cannabis industry flourished.
American GIs reported that cannabis was as widely available in Thailand as beer, despite being illegal. In the 1970s and 80s, the trade of the drug supported some of the country's poorest regions.
In the 1980s, the US government convinced Thailand to join with them in a war against cannabis. This involved the interception of thousands of pounds of Thai cannabis, which was being shipped to the US. The collaboration with the States marked a new phase in Thai's cannabis history; a strong, anti-drugs stance, combined with stiff penalties for those that flouted the laws.
The government's recent decision to legalise cannabis for medical use indicates another shift in attitude – perhaps back to the pre-1900s, when its reported health benefits were widely acknowledged by the Thai people.
Thai cannabis – what's it like?
Thai cannabis, which is a pure sativa landrace, is well-known for its speedy, cerebral high, a result of its high THC content and relatively low CBD/CBN. It features wispy hairs, like a dandelion, and its leaves grow in clusters, which are usually green and brown. Another identifiable feature is its citrus scent, and the 'high' it produces is described as lighter than other forms of cannabis.
Thai cannabis plants can grow to incredible sizes, and often begin to trail along the ground as the weight of the buds become too great for the branches to support. In fact, some varieties may even begin to exhibit root sites along the parts of the branches that remain in contact with the ground—this proclivity has encouraged some breeders to experiment with true-breeding "vine" varieties, although with limited success.
Some Thai cannabis varieties take as long as twenty weeks to flower, due to the lack of temperature and light variation between seasons. This is a phenomenon that often affects photoperiodism in cannabis in equatorial regions.
Thai landraces are often prone to hermaphroditism, a trait believed to be genetic rather than environmentally-induced. Some believe the extremely high temperatures in Thailand cause the phenomenon, but it also occurs in cooler grow-rooms, so a genetic influence seems more likely.
Thai Sticks
Thai sticks are a famous form of cannabis that were popular in Thailand in the 1960s. These 'sticks' were bundles of buds taken from seedless cannabis, which were skewered on stems. Fibres from the plant were then used to hold the cannabis in place.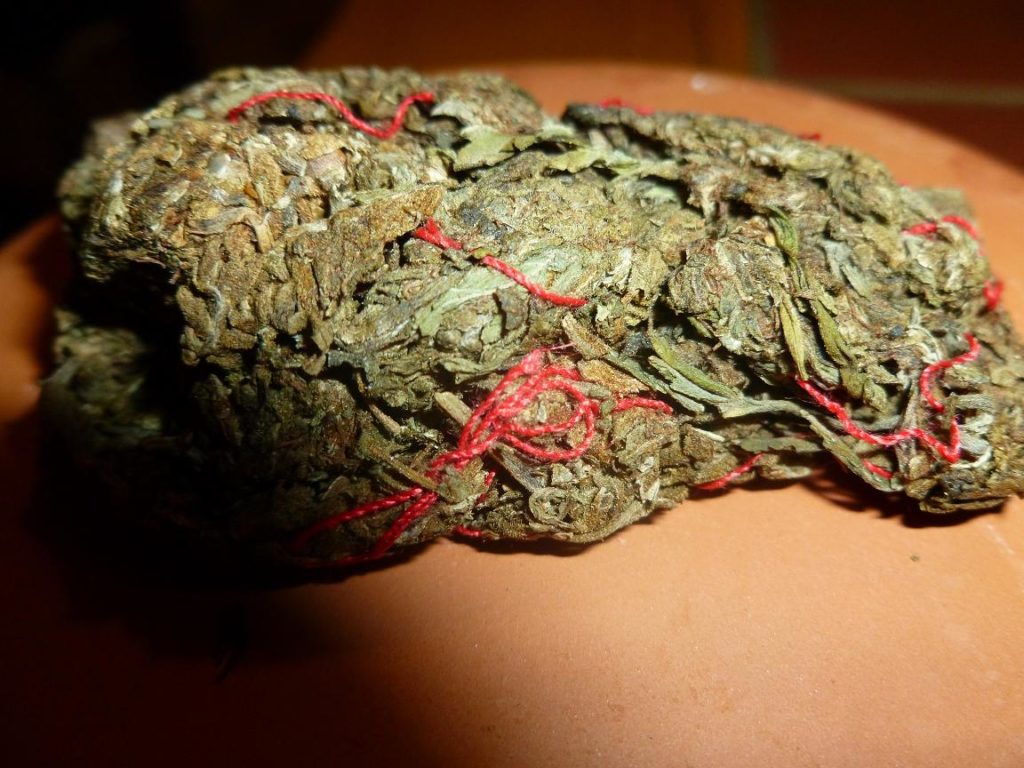 Known for their high potency (sometimes because they were also dipped in opium), they continued to be popular until the mid-1970s. When the US troops from the Vietnamese War returned to their home country, the popularity of Thai sticks dwindled.
Modern attitudes to cannabis
Cannabis is regarded by many in Thailand as a traditional medicine, which means it doesn't have the same stigma as other drugs. However, all other forms of drugs are usually frowned upon and as such, punishments for all drug-related offences are harsh.
The government acknowledges that their approach isn't achieving results. Justice Minister Paiboon Koomchaya observed that the 'war on drugs' didn't seem to be successful and that a new approach might be necessary.
Thailand's prisons are the sixth largest in the world in terms of population, with many being overcrowded. A high percentage of inmates are imprisoned for drug offences. Koomchaya suggested that changes were needed to address this problem, and that cannabis should be decriminalised as a result.
Disclaimer:

While every effort has been made to ensure the accuracy of this article, it is not intended to provide legal advice, as individual situations will differ and should be discussed with an expert and/or lawyer.