Weedstock The first edition of Weedstock will take place from the 29th till the 31st of January 2016, near Johannesburg in South Africa. A weekend dedicated to South African cannabis culture and a fundraiser for the Dagga Couple's 'Trial of the Plant' to be heard in the Pretoria High Court later this year. Find more info here!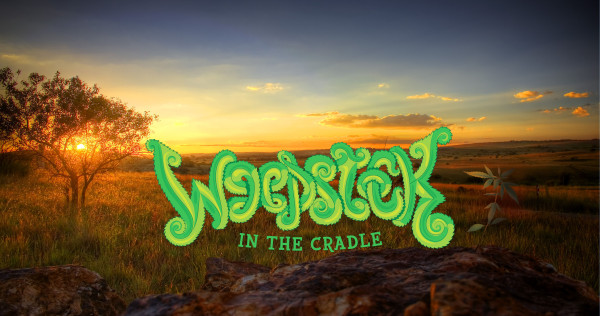 In South Africa there are around 3 million people who use cannabis, but cannabis legislation is very harsh. Basically your life can turn into a living hell if you are caught with cannabis. Myrtle Clarke and Jules Stobbs, better known as the Dagga Couple, are two activists representing the interests of South African cannabis users. Very soon their fight for a better policy will reach a breath-taking climax.
From the 29th till the 31st of January 2016 the Dagga Couple will be organizing the first edition of Weedstock: a festival for cannabis supporters that provides the opportunity to camp, party, relax and experience South Africa's cannabis culture in an environment free of judgement and persecution. A freedom that, through collective efforts, could be a reality in South Africa sooner rather than later.
Trial of the Plant
Up to the present day Dagga, which is South African slang for cannabis, remains a schedule one substance alongside heroin, carrying the same harsh punishments if one gets caught with it. This is what happened to Myrtle and Jules. They lived their ordinary lives as television producers, were smokers, and got caught.
Check out their story in this report from Cannabis News Network
Over the last five years Jules and Myrtle have been preparing a trial in order to challenge the South African government to answer to their charges of enacting unlawful and outdated cannabis laws. One of their weapons will be a line-up of expert witnesses to prove their case.
Weedstock – In the cradle
Weedstock will be a festival to celebrate cannabis culture, on a secluded farm in the Cradle of Humankind, only 45 minutes away from Johannesburg. It is an opportunity to stand up, come out of the canna-closet if you haven't done so already, and show the world that the cannabis plant needs to return to her rightful place within society.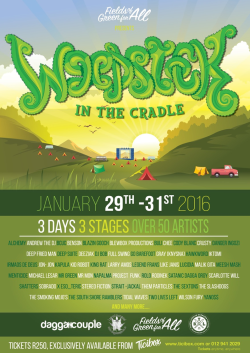 Weedstock has something on offer for every cannabis enthusiast. From hemp to high-end accessories, local 'canna-lebrities' and decadent food, Weedstock promises to deliver an unforgettable festival in a pristine valley of South African indigenous bush. With over 30 live acts, DJs, comedians, a selection of market stalls, refreshments and eclectic cuisine, the organization is making sure that party goers will be thoroughly entertained, fed and quenched by all that will be on offer.
However, this will not only be an opportunity for attendees to let down their hair and kick off their shoes while embracing all things cannabis, it will also be a chance to contribute towards the significant legal costs of the upcoming challenge to the Constitution, the Trial of the Plant.
Sensi Seeds hopes that all cannabis enthusiasts in the area will join this great initiative in order to free the cannabis plant and its users in South Africa. And if you are not living nearby, please consider supporting the Dagga Couple through this website.