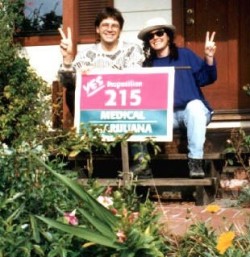 On November 5th 1996, the State of California enacted Proposition 215, otherwise known as the Compassionate Use Act of 1996. The law came into being as a ballot initiative, meaning that it was part of the ballot paper for the state election, whereby residents of California to voted 'yes' or 'no' on the proposition. The initiative passed with 55.6% of the vote (from a 63% turnout), making Prop. 215 the USA's first law recognizing the medicinal value of cannabis.
Proposition 215 "provides a limited 'immunity' defense to prosecution under state law for cultivation or possession of marijuana" to Californian residents who hold a valid prescription for cannabis, allowing patients to cultivate, possess and use this valuable medicine.
The law also makes provision for patients who may be too sick to cultivate their own cannabis, extending the same protection to caregivers to grow and obtain cannabis on behalf of patients. Unlike many other US states which subsequently enacted medicinal cannabis laws, Prop. 215 also allows cannabis to be grown by cooperatives in order to supply medical marijuana dispensaries, which are permitted to sell cannabis to patients who are in possession of a state-issued identification card (often called a "medical marijuana card").
The movement that gave rise to Prop. 215 was started by Dennis Peron, a prominent activist who became a figurehead of the medicinal cannabis movement in California. In 1991, Peron organized Proposition P, the San Francisco medical marijuana initiative, which passed with 79% of the vote. Prop. P gave rise to two successful medicinal marijuana bills in the California legislature which were subsequently vetoed by Governor Pete Wilson.
Under Prop. 215, California's medicinal cannabis industry – and the positive health effects thereof – have expanded year-on-year. In the last 15 years, medicinal cannabis has continued to receive support from scientists, doctors and their ongoing research. Just as importantly, a majority of California's population continues to recognise the therapeutic properties of the plant.
Medicinal cannabis cultivation has become an important part of California's economy and provides the even more valuable service of allowing people an effective, safe, affordable means of controlling the symptoms and easing the pain of serious illnesses.
A Positive, Profitable Industry Opposed by the Federal Government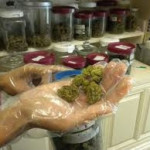 Scientific and medical studies continue to identify conditions which can be treated effectively with cannabis and California residents are able to obtain a prescription for a wide variety of ailments. Despite overwhelming evidence to the contrary, the US federal government still classifies cannabis as a Schedule I narcotic with "high potential for abuse and no currently accepted medical use in treatment in the United States."
US federal law does not recognise any state-enacted medical marijuana laws. Because growing 100 cannabis plants or more is a federal offence, even under Prop. 215, large-scale growers and cooperatives have faced the possibility of arrest by the Drug Enforcement Administration (DEA).
Since 1996, medicinal cannabis has become one of California's biggest cash crops. While the same could have been said of illegal cannabis crops prior to 1996, the relatively open atmosphere fostered by Prop. 215 has improved safety and quality standards for growers and consumers alike, as responsible cannabis cultivation is no longer forced to be a clandestine, criminal activity.
Many rural counties and communities have enjoyed a large boost to their local economy, thanks to the ability to cultivate and trade cannabis as a legitimate crop. The number of cooperatives and dispensaries has greatly increased, as has their potential as a valuable source of local and state tax revenue.
Many patients grow their own medicinal cannabis in order to save money, but like larger cooperatives, they are not immune from arrest, imprisonment and even asset forfeiture, as federal law has been judged to supercede state law in this case. The DEA insists that nationwide cannabis prohibition is still in effect, despite the wishes of the people of California.
They are since then 15 other states and the District of Columbia to have followed the Golden State and have legalized the medical use of cannabis.
A Broken Promise?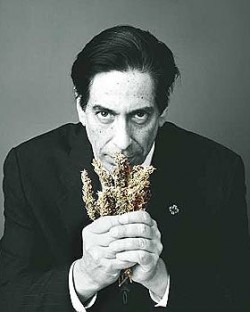 The IRS, another well-known federal agency, has recently proposed applying retroactive taxes on the "illegal activities" of dispensaries and medicinal growers, an industry with a turnover that is impossible to precisely calculate but definitely runs to over a billion dollars a year in California.  Banks have been encouraged  to refuse deposits from the many legitimate cannabis businesses in California that remain illegal under federal law.
When he entered the White House, President Obama promised  that his administration would not interfere with local laws on medical marijuana, a promise which garnered a lot of support and votes.  The total opposite appears to have happened: raids on patients and dispensaries have actually increased since he took office.
A 2011 Gallup national poll shows for the first time that a majority of Americans  favour legalization and many local and national leaders (the Colombian president being the most recent) have called for a worldwide repeal of cannabis prohibition. California can always be proud of having helped this shift in opinion by being the first U.S. state to have made a serious adjustment to the legal status of cannabis.
Sources : Wikipedia
ASA (American for Safe Access)