Greece Greece has long been a cultural bridging point connecting Europe to Asia and Africa, and shares many traditional practices more often associated with North African and Arab culture. Greece has a long history of cannabis cultivation, and although present drug laws are strict, some degree of liberalisation is currently underway.
Cannabis in Ancient Greece
Cannabis use has a long documented history in Greece. Many cannabis enthusiasts will no doubt have read the oft-cited passages from Herodotus, written between 450 and 420 BCE, in which the historian documents cannabis use among the nomadic Scythian tribes that habitually traversed northern Greece and Asia Minor.
Hemp rope dated to circa 200 BCE has been discovered in tombs in northern Greece, and it is believed that textiles for garment-making were also produced. Cannabis fibre was widely used in the manufacture of rope, sailcloth, and other textiles—in rope-making, cannabis was specifically used to make nautical 'reefing ropes' known in ancient Greek as kaloi.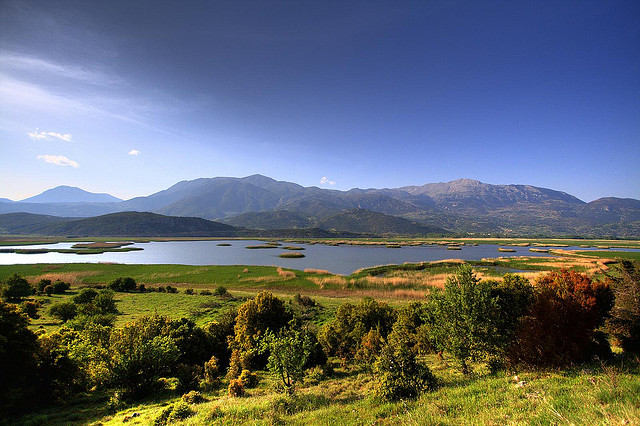 It appears that cannabis was unknown to the Greeks prior to its introduction by the Scythians (it is not mentioned in the writings of Hippocrates, who died in 460 BCE), although its use quickly became established. It also appears that ritualistic use of cannabis as part of religious practice was unknown—there are no references to cannabis in Greek myth, but several to mandrake and datura.
Ancient recreational use of cannabis appears to have been fairly limited, although some sources describe the seeds being occasionally used as an intoxicant (it appears that 'seed' in this case refers to the whole flowering tops). In around 460 BCE, the philosopher Democritus described a concoction known as potamaugis or potamasgis, which was a blend of wine, cannabis and myrrh that was said to cause hallucinatory, visionary states.
Ancient Medical Use of Cannabis
In 70 CE, the physician Dioscorides recorded cannabis in his pharmacopoeia; it is thought that cannabis was extensively used in Greek medicine by this time. Cannabis leaf was commonly prescribed as a cure for nosebleeds, and the seeds were used to treat tapeworms, earache and inflammation.
Interestingly, cannabis seed consumed in large quantities was also believed to reduce the 'nocturnal emissions' sometimes suffered by teenaged boys and girls going through puberty. Cannabis was also used in veterinary medicine, particularly to treat sores and wounds in horses.
The Modern Cannabis Trade in Greece
Cannabis was made illegal in Greece in 1890, when the Department of the Interior announced the prohibition of cultivation, importation and sale. Despite its illegality, a culture of cannabis cultivation and use has persisted in some rural pockets of the country.
Cannabis Cultivation in Greece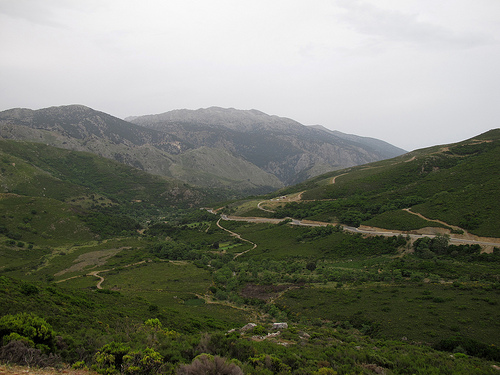 The Peloponnese region, particularly the area around Kalamata, is well-known for the quality of its unique cultivars, which are tall, leggy sativas with long, compact buds and a reddish tint. The first reference to cannabis cultivation in the area dates from circa 200 BCE, when the historian Pausanias stated that the crop was grown around Elis in the western Peloponnese.
By 1915, according to the writings of the French adventurer and author, Henry de Monfried, hashish production was the primary industry among Peloponnesian farmers; each farm would have its own stamp and vintage and there would be good and bad years, as with wine.
As well as Kalamata cannabis, there is widespread cultivation in the remote mountain regions of Crete, which has earned the unlikely title of the 'Colombia of Greece' due to its violent, heavily-armed gangs—who have engaged in various shootouts with police in recent years.
The Growth of Greek Cannabis Culture
After the Greco-Turkish war of 1919-1922, over a million Anatolian Greeks were forcibly repatriated as part of the population exchange agreed between the two countries. They brought with them the hashish-smoking rituals they had become accustomed to in Turkey, and established bars in Athens and Piraeus in which hashish was openly smoked.
Most cannabis imported into Greece now originates in Albania, which produces vast quantities of cannabis every year, mostly intended for distribution to neighbouring countries. As well as this, cannabis from Asia and Africa often arrives in Greece en route to other destinations in Europe.
Purchasing Cannabis in Greece
For Greeks not fortunate enough to live in a cannabis-producing region, what is typically available is low-grade herbal cannabis from Albania, or low to medium grade hashish from Morocco and Turkey; prices range between €8-12 per gram. Imported Dutch cannabis is also occasionally available, and is usually priced at the high end, similarly to high-grade hashish or domestically produced Greek cannabis, at around €15 per gram.
Although cannabis is illegal and possession can be punishable by imprisonment, there is widespread use of cannabis in Greece, particularly among the youth. In summer, it is often easy to detect the fragrance of cannabis at many of the beaches around Athens; it may be possible to purchase cannabis from dealers here or on the street in certain areas of Athens, but this is not advisable due to the risk of arrest, poor quality product, or potentially even robbery.
Penalties for Cannabis Possession
Although the Greek government in 2011 briefly toyed with the idea of decriminalising cannabis in small amounts, this was never made law; cannabis remains illegal in all forms and quantities, although the law can be confusing at times due to many recent amendments.
According to the most recent report from the European Monitoring Centre for Drugs and Drug Addiction (EMCDDA), the penalty for possessing, processing or cultivating cannabis or any other drug in personal quantities is a maximum of five months' imprisonment, which may be commuted to a rehabilitation or counselling program.
This is the result of an amendment made in 2013, and is a significant reduction compared to the previous maximum penalty of five years' imprisonment for possession cases. The 2013 amendment also removed the limits for personal consumption, which were previously set at 2.5g of hashish or 20g of herbal cannabis.
Penalties for Distribution & Trafficking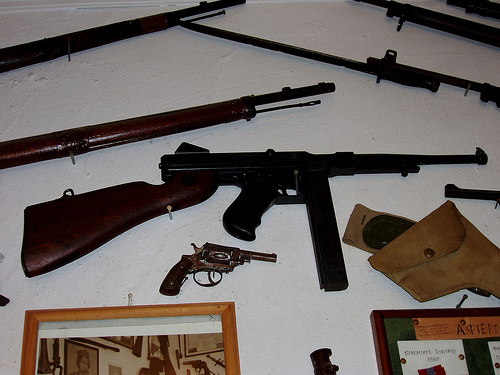 The basic sentence for serious cannabis offences is a minimum of eight years' imprisonment. In special circumstances, such as trafficking by medical professionals, or trafficking with links to serious organised crime, life imprisonment may be imposed.
On the other hand, trafficking or distribution of small quantities, particularly in cases where addiction or facilitation of personal use can be proved, can result in much more lenient sentences; such offenders may be candidates for conditional discharge after 20% of the sentence has been served and drug treatments programs successfully completed.
The Present Situation
The political situation in Greece is currently highly volatile. Furthermore, despite some extent of drug policy liberalisation, the police system in Greece is corrupt and reports of violent arrest and poor custodial conditions are common. Prisons are becoming increasingly overcrowded, and riots occurred in two Greek detention centres in August and September this year.
It is important to document the history and current events of the ongoing drug war in every country that it occurs—for this reason, organisations like the Hash Marijuana & Hemp Museum in Amsterdam are crucial as they attempt to bring together information from various credible sources in order to provide the most accurate, up-to-date and unbiased information on the present global situation.