It is illegal to use or supply cannabis in Greece, though the law is less strict on limited personal use. In 2017, the Greek government legalised the use of cannabis for medical purposes, and a year later, they lifted the ban on growing or producing it. This enables pharmaceutical companies to grow cannabis legally, and industrial hemp suppliers too.
CBD Products
Legal under 0.2% THC

Recreational cannabis
Illegal

Medicinal cannabis
Legal since 2017
Cannabis laws in Greece
Can you possess and use cannabis in Greece?
The Greek Drug Law of 1987 stated that all aspects of drug use were 'punishable with imprisonment', even if the individual was only caught in possession of cannabis for personal use. Since then, many amendments have been made to this.
The 2013 amendment introduced a more lenient stance, though it is still strict when compared to other European countries. If caught with a small quantity of cannabis for personal use, you may be sentenced to no more than five months in prison. The offence will not be added to your criminal record, on the condition that the same offence isn't repeated within a five-year period.
If the investigating judge recommends you to a special treatment unit, the prison sentence may be suspended. The judge decides on the severity of the sentence based on the quantity of cannabis seized, and the offender's unique circumstances.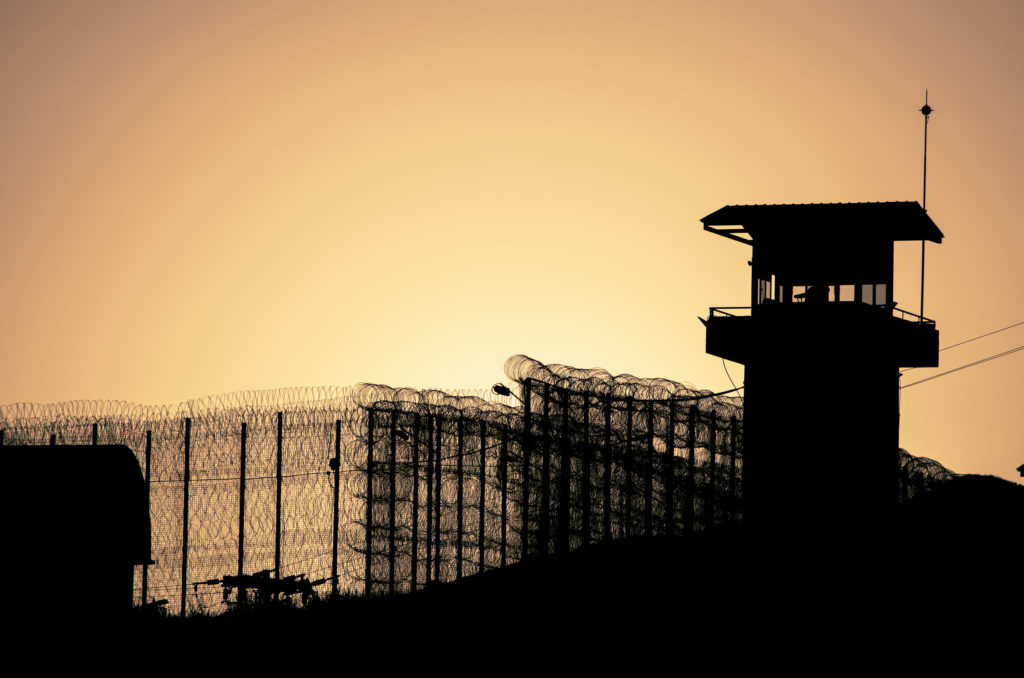 Can you sell cannabis in Greece?
It is illegal to sell or supply cannabis in Greece. If you are found guilty of supplying it, you could be sentenced to as much as eight years' imprisonment. This is reduced to three years if you are an addict yourself or part of a supply group. A life sentence may be given if the supply is carried out by individuals in a position of public responsibility; for example, a teacher or doctor. If the supplier is drug-dependent, they may be considered for conditional release once they have completed the recommended treatment for drug addiction.
In some instances, a fine is issued. Usually this is between EUR 50,000 and EUR 500,000.
Can you grow cannabis in Greece?
The law dictates that it is illegal to grow cannabis in the home. Technically speaking, it is not illegal to purchase cannabis seeds, but these cannot be germinated, nor can they be used to grow plants.
If caught growing a limited number of cannabis plants, the sentence is unlikely to be severe. However, if it is determined that you intend to harvest and distribute the cannabis, this is regarded as a much more serious offence.
Is CBD legal in Greece?
While CBD is not widely used in Greece, it is starting to become more popular. This is largely due to the change in law regarding medicinal use. If the CBD oil is harvested from EU-certified plants, then it is legally acceptable to purchase or sell it.
The CBD oil must not contain more than 0.2% THC. THC is the psychoactive ingredient found in cannabis that provides the 'high'; and the effects of such a small amount are minimal.
Be aware, as the law for the purchase or sale of CBD oil is a famously 'grey area' in many countries in Europe. As such, CBD oil should always be sourced from a reputable supplier.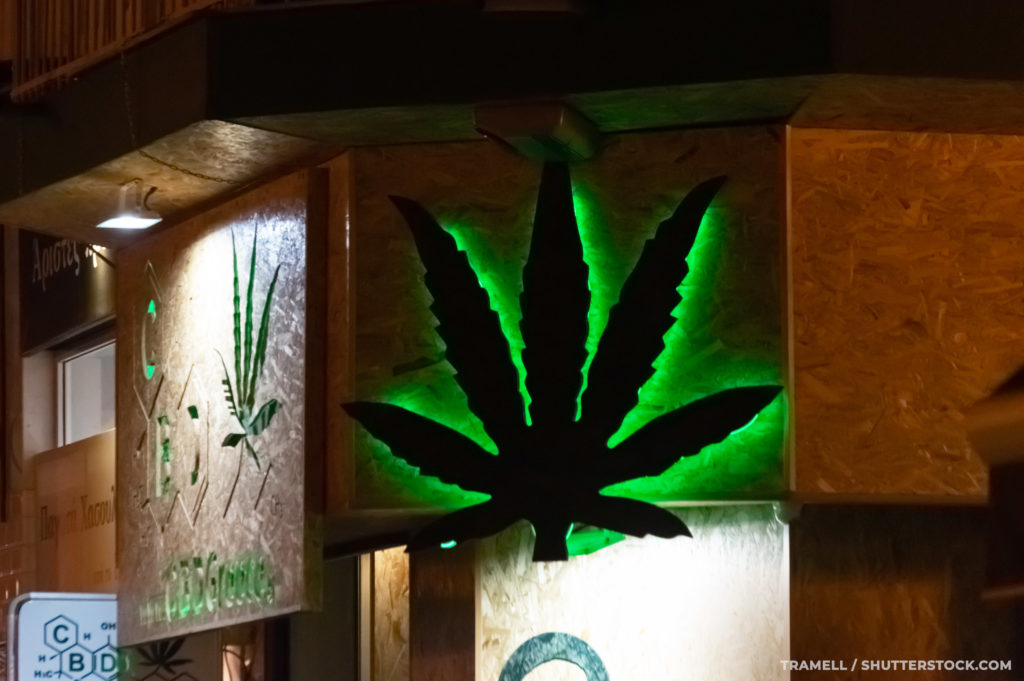 Can cannabis seeds be sent to Greece?
Greek law permits the sale, purchase and possession of cannabis seeds. It is legal to send them via the post too. At present, the use of cannabis seeds is restricted. For example, you are not legally permitted to germinate them, nor can you use them to grow plants.
Medicinal cannabis in Greece
In 2017, Greece became the sixth EU country to legalise the use of cannabis for medical purposes. Prime Minister Alexis Tsipras commented: "From now on, the country is turning its page, as Greece is now included in countries where the deliver of medical cannabis to patients in need is legal."
Additionally, the plant was downgraded from a Class A to a Class B drug. This highlighted the Greek government's softening attitude to cannabis.
At this stage, it was unclear how pharmaceutical companies would cultivate cannabis for their medical products. The following year, the government passed a further law, permitting the production of medicinal cannabis.
This is significant, not only for patients in Greece requiring medical treatment, but also for the country's economy as a whole. Its warm climate is ideal for cannabis growth and could benefit Greece financially in the future.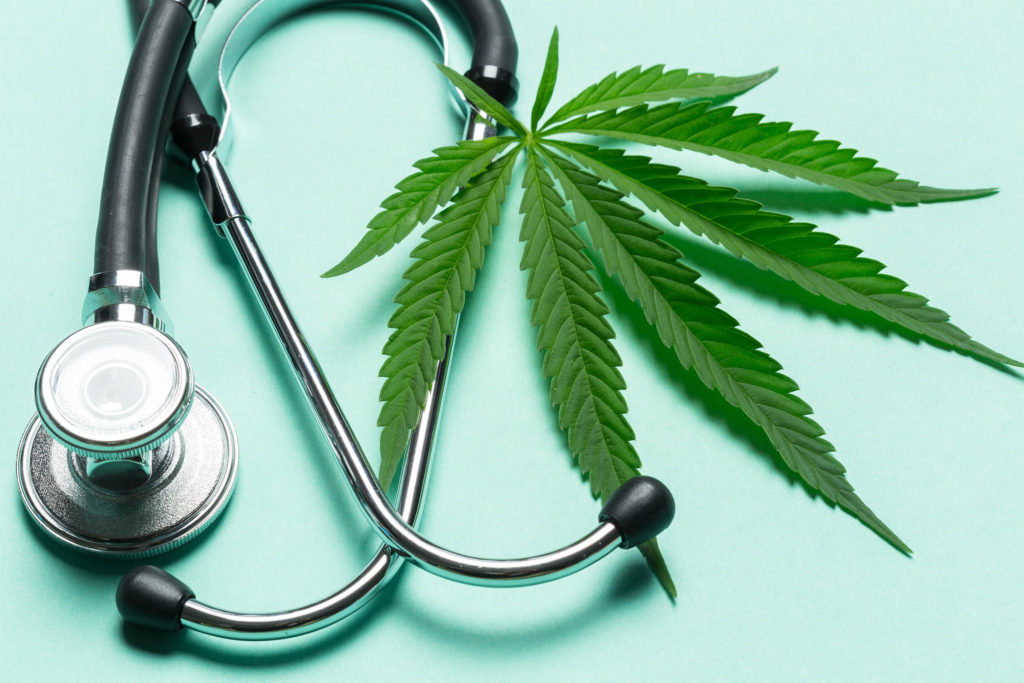 Industrial hemp in Greece
Thanks to the 2018 law permitting the growth and cultivation of cannabis plants, the country can now legally cultivate industrial hemp. The hemp can be used for a variety of purposes, from construction and textiles, to paper and biodegradable plastic. As with any other form of cannabis production, the plants used must contain less than 0.2% THC.
Greece's political parties and cannabis
In the past, Greece's political parties have often adopted a hard-line on the laws regarding cannabis use. In recent years, this has changed considerably. In 2017, the coalition government approved the use and production of medicinal cannabis in Greece, with many centrist parties voting in favour of the law.
It was challenged by New Democracy, Golden Dawn, the Communist Party and the Centrist's Union. New Democracy emphasised that they saw the value of medical cannabis but were against the government's approach. They felt the new laws did not safeguard against uncontrolled production and distribution.
The Communist Party took an even stronger stance in opposition to the decision. They called upon the government to withdraw the decision, claiming that it would open the gates to "murderous multinationals".
Good to know
If you are travelling to Greece (or currently live there), it is useful to know the following:
It is still illegal to use cannabis for recreational purposes in Greece. The law is traditionally fairly lenient if you are caught with a small amount for personal use but has the right to impose a prison sentence.
Investments in hemp and medical cannabis have grown significantly since 2018. Most processing plants will be situated in northern Greece and the first is anticipated to open in April 2019.
The Greek government see medical cannabis production as a chance to boost the economy and reduce unemployment. Just one site in Veroia is anticipated to generate 2,000 new jobs.
Greek cannabis history
Cannabis has a long, illustrious history in Greece. In ancient times, it was prized for its medicinal benefits, such as reducing "inflammation, earache and edema" (Lahanas, Examples of Ancient Greek Medical Knowledge, 2006). The historian Herodotus also noted that the Scythian tribes inhaled its smoke.
Before being banned in 1890, it was widely smoked by the Greek population. There were even bars established to allow people to smoke it freely. However, it was declared a threat to society and since then, the laws regarding cannabis use in Greece have been strict.
Despite this, many Greek soldiers and refugees smoked cannabis regularly after World War I, but this decreased with the onset of the next World War.
Modern attitudes to cannabis
Greek attitudes to cannabis have shifted noticeably in recent years. Once regarded as a dangerous, Class A drug, its recent downgrading to Class B marks a growing change in public perception. It is still a criminal offence to use, possess or supply cannabis. But the decision to give judges the right to make the final decision on sentencing indicates that the law is becoming more flexible on the matter.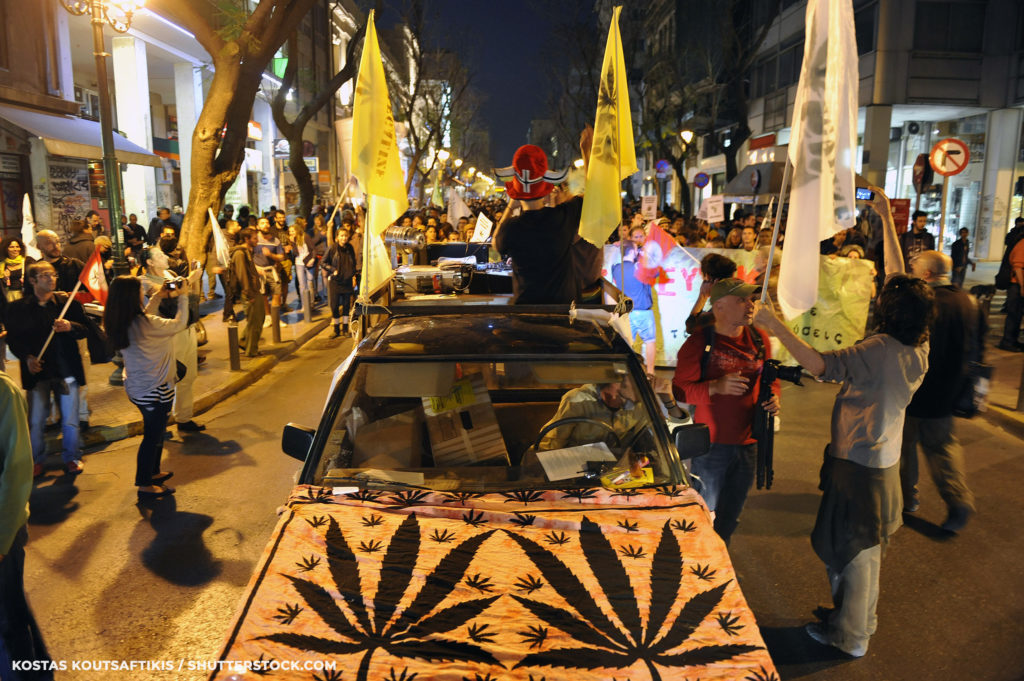 Cannabis statistics
Here are a few statistics regarding cannabis in Greece:
Herbal cannabis is the most seized drug by the police, in terms of kilogram weight. It is followed by heroin and cocaine. Hash is the fourth most commonly seized.
4.5% of 'young adults' in Greece use cannabis. ('Young adult' is defined as between 15 and 34 years old)"
Of all people seeking help for drug addiction, 23% of those are receiving treatment for cannabis use. Heroin addiction is the most treated – accounting for 61% of cases.
Can you receive cannabis on prescription in Greece?
Under Greece's current licensing system, cannabis medical products can be obtained on prescription from pharmacists. They are not yet subsidised through the state. Exact numbers of patients are not known, but it is believed that thousands currently use cannabis to alleviate symptoms associated with various medical conditions.
Cannabis products produced in Greece are not yet available (as the processing plants have only just been established). It is anticipated that the first Greek-grown medical cannabis will come to market in 2020.
Why is Greece good for growing cannabis?
In order to thrive, cannabis plants require warmth and sunlight. This is something that southern European nations such as Greece have plenty of. Establishing cannabis plantations in the country makes good business sense, and the easy access to other European countries is also an advantage.
Experts believe that, by creating a cannabis industry in Greece, the economy will be boosted significantly. Investors estimate that the European medical cannabis market could be worth over EUR 50billion in annual sales.
"Perceptions are changing as the sector booms," says Andreas Gennimatas, a partner in a company about to start producing cannabis products in Greece. "It's like the internet in the late '90s".
Is it safe to use cannabis in Greece?
While laws are becoming slowly more liberal, it is important to remember that using cannabis is illegal. Also, punishments are among the most severe in Europe. Although the government's recent support of medical cannabis marks a change, it is inadvisable to see this as a chance to use it recreationally.
Disclaimer:

While every effort has been made to ensure the accuracy of this article, it is not intended to provide legal advice, as individual situations will differ and should be discussed with an expert and/or lawyer.