Malaysia Malaysia has some of the most draconian drug laws on the planet, and drug offenders are routinely sentenced to death, even when their crimes involve cannabis alone. Despite this, and due to its proximity to the Golden Triangle of heroin production in South-East Asia, Malaysia experiences significant illicit trafficking.
Law & international policy
Malaysia, which was part of British Malaya from 1874 to 1946, has drug laws based on the 1912 Hague Convention and the Geneva Conventions of 1925 and 1931, as well as a 1934 Bangkok treaty that imposed restrictions on opium. In 1943, the British outlawed unauthorised use of opium, and in 1952, the High Commissioner of the British Empire in Malaysia implemented the Dangerous Drugs Ordinance.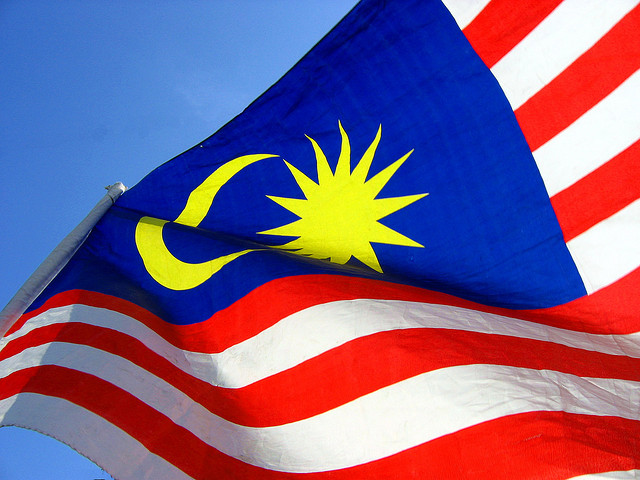 By the 1980s, Malaysia had developed significant levels of opium and heroin use, and the government decreed the problem to be a national threat. A task force was established, along with a new set of stricter laws, including mandatory death sentences and compulsory 'cold-turkey' addiction treatment. The total abstinence approach to addiction treatment appears to be softening in favour of medicine-based treatment, but there are few signs that an overall approach to drug policy is following suit.
Possession of up to 50 grams of cannabis is punishable by up to five years' imprisonment and a fine of up to 20,000 ringgit (around €4,700); for possession of 20g and above, three to nine lashes may also be imposed. If found in possession of 50-200g of cannabis, a custodial sentence of at least five years is issued, along with up to ten lashes in some cases. Cultivation of cannabis is punishable by life imprisonment and no less than six lashes. Individuals arrested in possession of 200 grams or more of cannabis (or 40g of cocaine or 15g of heroin or morphine) are presumed to be trafficking in drugs and are subject to a mandatory death penalty, which is conducted by hanging.
Cannabis arrests & sentences in Malaysia
There are far too many cases of possession resulting in imposition of the death penalty to list every single one here. Over 900 individuals are currently on death row in Malaysia, and around 700 are there for drug offences; according to this online petition, over fifty of these individuals are there for cannabis trafficking. In 2013, two executions were carried out, and there was at least one execution per year between 2007 and 2011.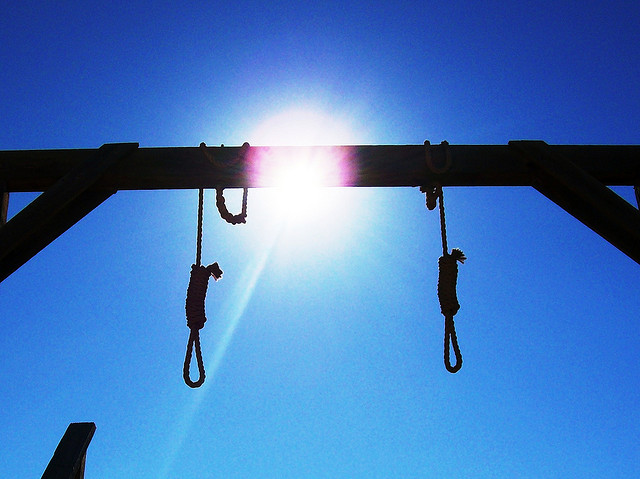 In 2009, 25-year-old Shahrul Izani Suparman was sentenced to death for allegedly being in possession of 622g of cannabis with intent to supply. He had spent six years in prison while fighting the charges, and was only 19 years old at the time of arrest. In 2013, three men were sentenced to death for allegedly attempting to sell 4.8kg of cannabis in a hospital car park in Kelantan providence, in the Malaysian Upper Peninsula. Two of the men had originally been acquitted, while one had been sentenced to twelve years' imprisonment in a 2010 ruling, which the prosecution later successfully overturned.
In June 2014, 27-year-old farm worker Naim Muhammad Zaki was sentenced to death by the high court in Alor Setar for the alleged crime of trafficking just under 2kg of cannabis. In July 2014, 37-year-old Nigerian student Uchechukwu Nelson Ohaechesi was sentenced to death in Kuala Lumpur for allegedly trafficking 26.5kg of cannabis, after the defence failed to establish reasonable doubt. It is not clear when the sentence will be carried out.
Cultivation of cannabis in Malaysia
Although cultivation is punishable by life imprisonment in Malaysia, there are some who are brave, desperate or foolish enough to attempt it—usually for personal use, although at least one instance of possible commercial cultivation has been recorded.
In February 2014, it was reported that three Malaysian men, one Indonesian woman and one French woman were arrested in Eastern Sabah state in Malaysian Borneo for alleged cultivation of thirty-six cannabis plants and possession of 0.5kg of processed cannabis. It was believed to be the first time cannabis had been cultivated in an apartment block in Malaysia. The woman and one man were charged with cultivation, while one of the men was charged with trafficking.
In 2007, two men aged 22 and 28 were arrested in Sarawak, Borneo for cultivating three cannabis plants in their back yards. In March 2000, an 18-year-old man, Mohamed Naziff Ahmad was sentenced to life imprisonment and six lashes in southern Johor state for cultivation of a single cannabis plant.
History of cannabis in Malaysia
Cannabis use among the native populations of South-East Asia, including Malaysia, is likely to have existed for centuries. There is very little research available into the entheogenic practices of ancient Malay peoples, and what little traditional use did exist has probably died out in the course of successive restrictive governments, both colonial and modern. However, it has been observed that the plant was traditionally used for relief of asthma by indigenous natives in rural Malaysia, and that cannabis is known to have been used by Arab traders in Malaysia since as early as the 8th century BCE.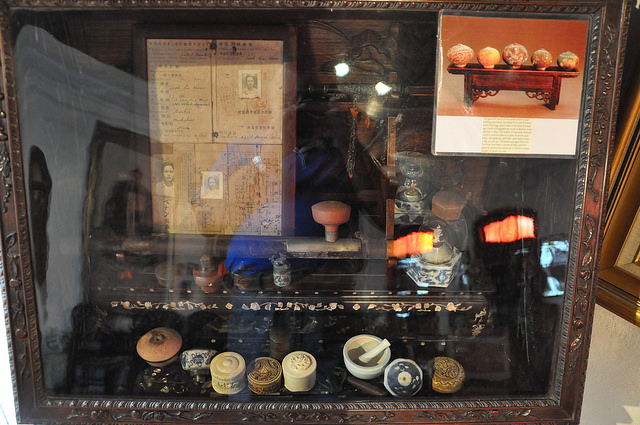 It appears that cannabis use in the modern era was introduced in the late 19th century, at a time when international shipping had become more prevalent and the supply of commodities such as heroin and cannabis had begun to take off in earnest. Indian plantation workers and dockworkers are specifically credited with popularising the habit, which gradually increased in popularity from then on—although cannabis use has never reached the problematic levels seen with heroin.
In the 1960s and 1970s, a combination of the consequences of the Vietnam War and the rise of the 'Hippie' movement saw renewed interest in cannabis in Malaysian culture, which was heavily influenced by the many backpackers and soldiers who would pass through the country, or even stay for prolonged periods. A small culture of cannabis use became established, and although Malaysia's drug laws have tightened since then, a culture of use clearly still persists.
The present-day cannabis trade in Malaysia
Cannabis is a valuable commodity in Malaysia, despite the severity of its laws. After the American withdrawal from Vietnam, demand for cannabis and heroin reduced significantly, and drug trafficking networks were forced to expand their operations. Malaysia became a transit country for trafficking of cannabis, heroin and various other illicit drugs, and is to some degree a destination country, but is not thought to produce any significant quantities of illicit drugs within the country.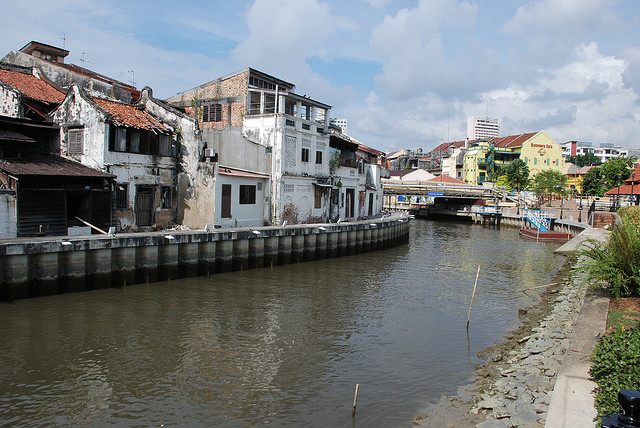 Despite concerted efforts to reduce poverty in Malaysia, up to sixty percent of the population is at or below the poverty line, and struggling to buy basic necessities such as food. Drug trafficking can be highly lucrative in Malaysia, and is usually conducted by organised criminal gangs, often attracting poverty-stricken youths desperate to find a route out of deprivation, no matter the risks. Heroin, cannabis and other drugs are smuggled into Malaysia almost exclusively from the Golden Triangle, Thailand and Cambodia; despite concerted efforts to stop trafficking into Malaysia, there are signs that the trade is intensifying.
Although a small culture of cannabis use does exist in present-day Malaysia, its use is demonised in society and by the media, and has become associated with criminality, poverty and low-income immigrant populations. Despite the risks associated with its sale and possession, the plant is in high demand in areas frequented by foreign backpackers and young urban Malaysians, such as hostels and college campuses.
Legalisation of cannabis in Malaysia
As well as a small culture of cannabis use, Malaysia now has its own cannabis legalisation movement in the form of an organisation known as Gerakan Edukasi Ganja Malaysia (GENGGAM), which aims to educate the public and raise awareness of the potential health benefits of the plant. The group also seeks to promote government research, and their immediate goal is abolition of the death penalty for cannabis offences; however, its members must be careful to avoid negative attention.
In Parliamentary session in October 2010 the MP for Bayan Baru constituency requested of the Minister of Home Affairs that the Malaysian government conduct studies and reschedule cannabis due to its less harmful nature, although it does not appear that this request was granted. The head of the Malaysian AIDS Council, Zaman Khan, has also stated that his support for decriminalization of personal possession.
Purchasing and using in Malaysia
It is strongly advisable to refrain from attempting to purchase cannabis in Malaysia, as the risk of arrest is high in many areas where cannabis is likely to be found, and police are thought to regularly liaise with street dealers in order to identify drug buyers and solicit bribes. If one is detained on suspicion of attempting to purchase small quantities of cannabis, it is possible that bribes will prevent further action, but it is not advisable to take this risk. Usually, tourists are not subject to much police scrutiny, but will be apprehended if behaving in an overtly suspicious manner.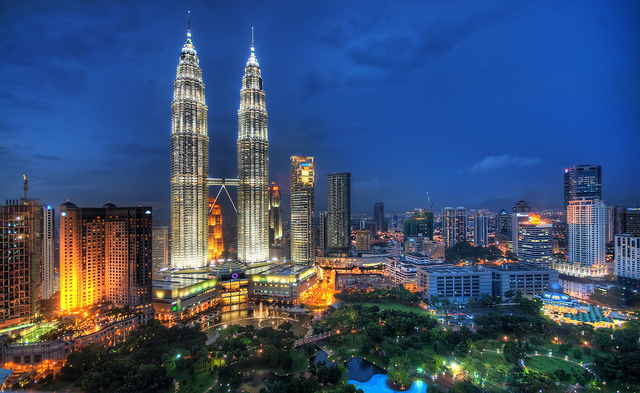 Certain urban areas are frequented by street dealers, and areas with bars, tourist amenities and hostels are more likely hotspots. If fortunate enough to make friends with locals in such areas, it may be possible to find a trusted supplier; however, do not approach anyone without introduction, as undercover police activity is high in such areas. The price for cannabis in Malaysia ranges from 440 – 840 ringgit for an ounce, and quality ranges from low-grade brick weed to higher-quality sensimilla, and occasionally hashish.
There are also worrying anecdotal reports of deliberate contamination of 'brick-weed' mixed with other illicit drugs or chemicals, apparently including heroin, methamphetamine, and ketamine, among others. According to these reports, tourists purchasing contaminated cannabis have suffered adverse effects including unconsciousness.
Despite some signs that attitudes towards cannabis are shifting and the enactment of the death penalty is becoming less frequent, laws remain draconian and the situation remains dire. Travellers visiting Malaysia are advised to exercise utmost caution, and avoid any situation involving illicit drugs unless it is absolutely certain that there is no risk of arrest or physical harm.
We are currently working to compile up-to-date information on cannabis use and legislation in every country throughout the world. To this end, we welcome your information, advice, opinions and corrections.