Tibet A nation with a long history of subjugation by powerful neighbours, Tibet enjoyed a period of independence from 1912 until 1951; it was then annexed by China and renamed the Tibet Autonomous Region. It is thought that Tibetans have made ritual use of cannabis for centuries, and that the plant is even considered sacred by some.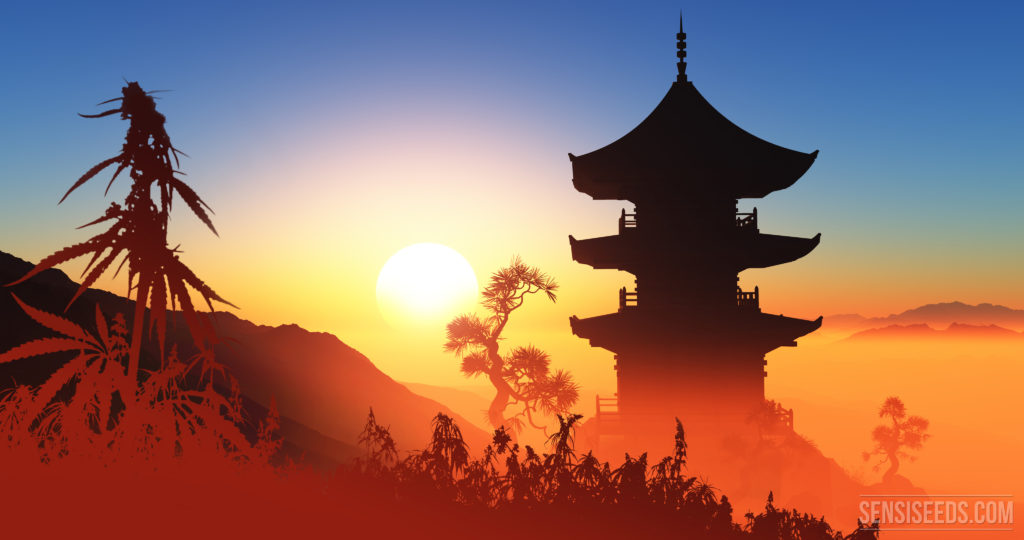 A nation with a long history of subjugation by powerful neighbours, Tibet enjoyed a period of independence from 1912 until 1951; it was then annexed by China and renamed the Tibet Autonomous Region. It is thought that Tibetans have made ritual use of cannabis for centuries, and that the plant is even considered sacred by some.
History of cannabis in Tibet
It is difficult to accurately assess the importance of cannabis throughout the history of Tibet, as much of what we do know is gleaned from sparse historical records, and beyond that it is not possible to do much more than interpret ambiguous religious texts and rely on speculation. The present-day Autonomous Region of Tibet (which is also known as Xizang, and roughly follows the traditional borders laid out in the 18th century) borders Nepal, India, Bhutan, and the Chinese provinces of Xinjiang, Qinghai, and Sichuan. Throughout the region, cannabis has for centuries been used as a source of food, fibre and oil, as well as for its medicinal and intoxicant properties.


It is widely repeated that the Tibetan people domesticated cannabis in around 6,000 BCE (although it is not clear where this information is sourced from), primarily for the purpose of making rope and textiles. Later, Indian varieties were imported; these were apparently considered of far greater medicinal value than the local crop. While very little archaeological evidence regarding cannabis use has been uncovered in Tibet, sites have been excavated in Mebrak and Phudzeling, Upper Mustang (the independent Kingdom of Lo until 2008, Mustang is now a district of Nepal, although its culture and language have traditionally been Tibetan). These excavations have indicated that cannabis was being cultivated in the area between 1,000 and 400 BCE.
Cannabis is likely to have remained in use throughout the centuries; a collection of scrolls found in the Mogao Caves in Dunhuang, Western China and dating from the 8th to 11th centuries are written in Tibetan, possibly on hemp paper. It is likely that the primary constituent of these particular scrolls was mulberry fibre, and that hemp fibres (most likely recycled textile scraps) were used to make 'rag' paper, although hemp was the primary component of Chinese paper for many centuries.
Culture of cannabis use in Tibet
Hemp continues to be an important crop in Tibet, although it is not considered a staple. Modern Tibetans use hemp seed for a range of purposes, including as an ingredient in butter tea—a fundamental part of Tibetan culture, and one which is consumed in abundance every day by the vast majority of inhabitants.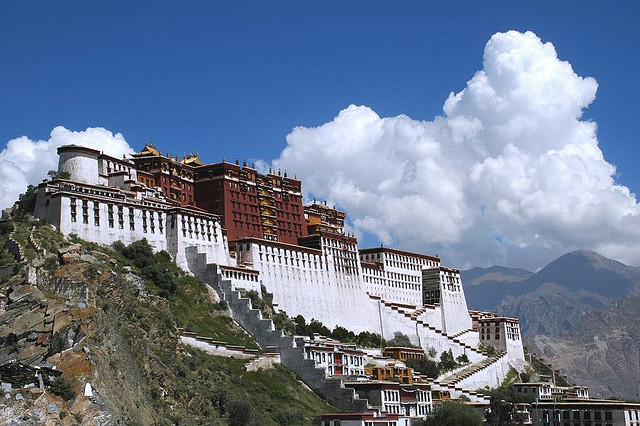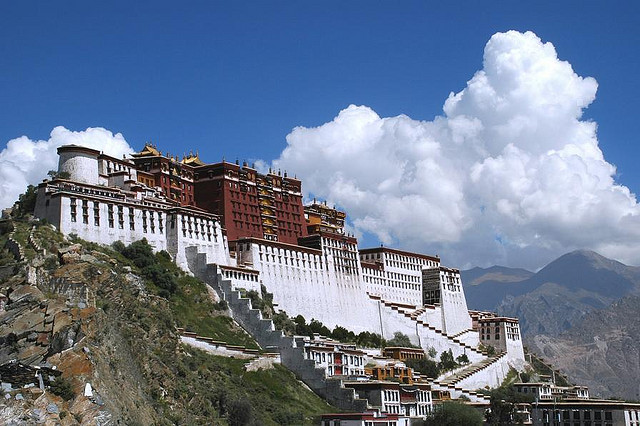 Hemp also continues to be an important textile fibre, and the markets of Lhasa are typically full of brightly-coloured, expertly hand-made garments and accessories made from hemp and a range of other local fibres. Impoverished rural Tibetans traditionally wore long cloaks made from coarse but durable hemp, which also serve as carrying pouches when wrapped around the body; in some areas, modern Tibetans still wear similar hemp garments.
Cannabis use as an intoxicant had traditionally been widely accepted in Tibet; however, as China continues to pursue aggressive anti-drugs policies, it is likely that social acceptability has declined somewhat.
Tibetan words for cannabis
Many of the terms used in the traditional Tibetan pharmacopoeia are derived from Sanskrit, due to the extensive cultural exchange throughout the centuries. There is some confusion over which words actually refer to cannabis, however.
It is argued that references to a substance known as vijaya ('victory' or 'victory-giver' in Sanskrit) in Ayurvedic literature are in fact references to cannabis; however, vijaya may in fact refer to Terminalia chebula, a common tree of which the seeds are considered a universal panacea in Ayurvedic medicine.It is possible that the terms were interchangeable to some degree, just as is thought to be the case with the mysterious entheogen soma, or haoma.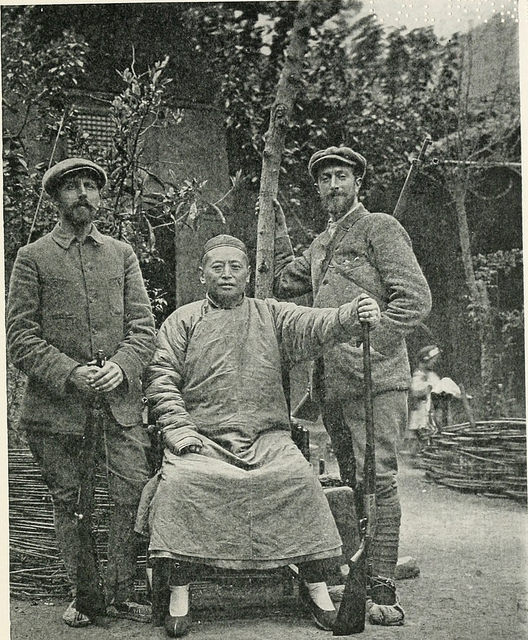 Soma has been argued on various occasions to be cannabis, although several other candidates (or a mixture of substances) have also been suggested. Certain passages in the Satapatha Brahmana, a later Vedic text dated to around 700 CE, apparently refer to a plant named usana that was used to make soma; it is argued that this word is directly derived from an ancient Sanskrit name for cannabis, sana. It is also stated that the references to usana occur in the Madhyandina version of the text (although it is not present here); the alternative Kanva version apparently does not mention the substance.
While there is no consensus on the subject, ambiguous references are occasionally reported to be found in Tibetan texts, some of which may strengthen the argument for cannabis. It is widely repeated that the terms somarasta (Tibetan) and dschoma (from the extinct Tangut language of western China) refer to cannabis, and that these words derive from soma; however, this assertion is apparently not backed up elsewhere. However, other sources do give similar Tibetan terms for cannabis, including somaraja and somaradza, typically translated as 'King of Cannabis'. This designation is also uncertain, as at least one alternative source claims that somaradza is Abelmoschus manihot, a species of mallow that is nutritious and medicinal.
According to the CRC World Dictionary of Medicinal and Poisonous Plants (2012), Tibetan words for cannabis include momea, solaradza, somaradza dmanpa and myan rtsi spras. Again, there appears to be little evidence for some of these terms, and myan rtsi spras is elsewhere stated to be Coptis teeta, a well-known Ayurvedic herb.
Buddhism and cannabis in Tibet
A great deal of controversy exists regarding the extent to which cannabis was—and is—used in Buddhist ritual. It appears that, as with many cannabis-related issues, a huge degree of speculation, conjecture and pure misinformation can be found, that can at best be justified as well-meaning enthusiasm and wishful thinking, but at worst can very well be labelled as outright propaganda by anyone seeking to discredit the legalisation movement.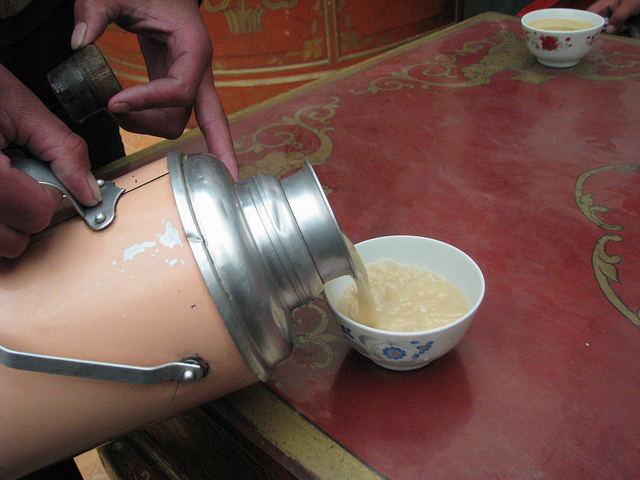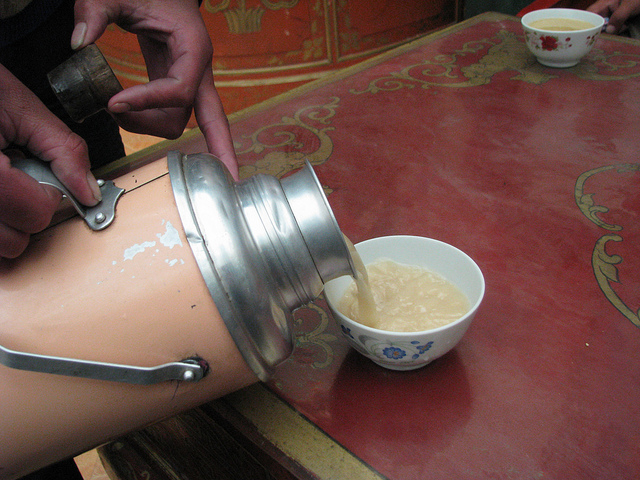 Many of the assertions made by cannabis publications regarding use of cannabis in traditional religious practices do not hold up to scrutiny. Typically, the author of the pro-cannabis article will take a great deal of poetic license with anthropological sources, and where the original source has tentatively suggested 'may be' 'possibly' and 'potentially', the reading public will often see 'definitely', 'proven to', and 'known'.
That said, while we do not know with absolute certainty, it does appear that ritual use of cannabis has been performed by at least some sects, at some points in time—but it would be baseless and potentially highly offensive to suggest that all or even most Buddhists, Tibetan or otherwise, engage in such practices. Generally, Buddhist doctrine prohibits use of intoxicants—although there is some controversy regarding exactly what constitutes an intoxicant, and whether intoxicant use can be accepted if it is personal and does not cause harm to the wider community.
Vajrayana, Mahayana, soma and cannabis
In Vajrayana (Tantric) Buddhism, cannabis use may have been integral to traditional ritualistic practices; the literature makes frequent reference to entheogens that are generally thought most likely to be cannabis and datura, and practitioners were said to time the peak of intoxication to coincide with the climax of the ritual. Vajrayana is considered the 'esoteric' branch of Buddhism, and as such is often associated with use of psychoactive substances than the other two main branches, Mahayana and Theravada.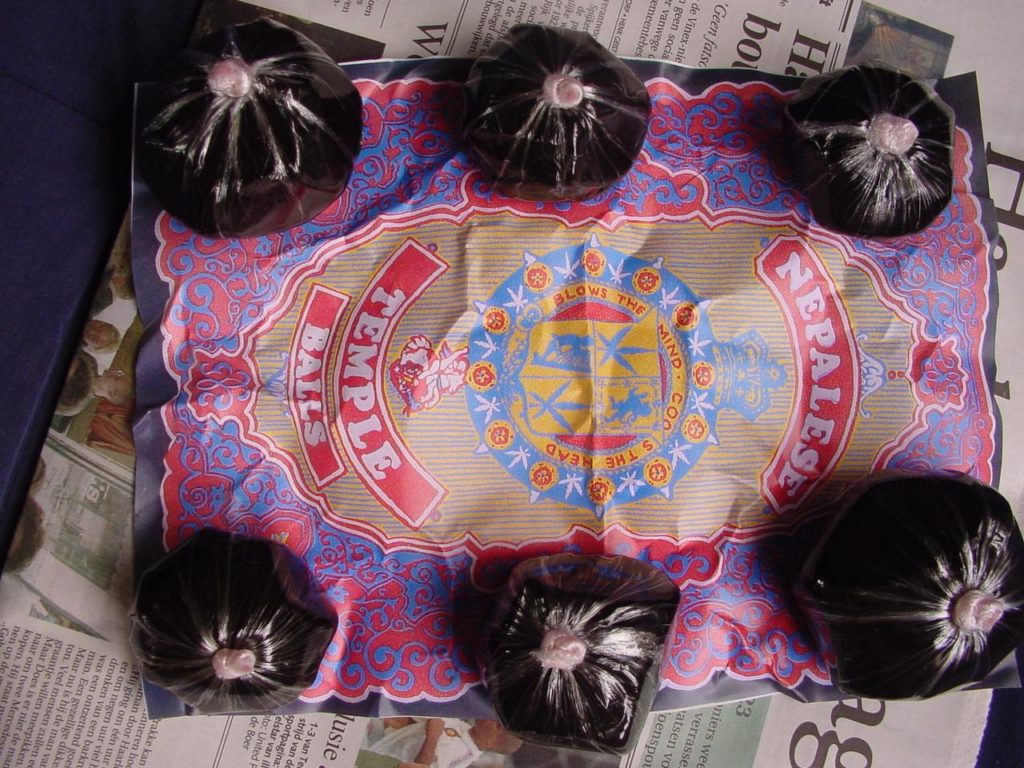 Mahayana scripture and artwork may also allude to use of cannabis: Tibetan statues depict the Buddha holding a begging bowl full of serrated leaves (apparently intended to represent soma), which reportedly appear similar to cannabis leaves. Mahayana tradition also holds that Siddhartha Gautama subsisted on just one hemp seed per day for six years to aid in his path to enlightenment before achieving the status of Buddha—although it is also argued that the text's intended meaning is one grain of rice per day.
It is important to note that the majority of modern Buddhists abhor drug-taking in general, as it is considered to weaken the mind. Indeed, in an interview with Time magazine in February 2014, the Dalai Lama (who supports and recognises medical use of cannabis) was quick to assert that he did not use it personally, and that it was 'considered poison' unless administered as a medicine by a doctor.
Some bloggers view this as a political stance designed to win the approval of the U.S. and other Western countries (who are currently distancing themselves from the exiled leader in response to Chinese pressure), and a refutation of an important aspect of Tibetan culture—but others argue that cannabis use was never universal in Tibet, and is not necessarily a fundamental part of religion or everyday life for may Tibetans.
Cultivation of cannabis in Tibet
It is generally thought that cannabis originated in Central Asia, with some putting its birthplace in or around Kazakhstan, and some placing it in northern Afghanistan and Tajikistan. Another argument holds that the original home of cannabis may have either been by the Irtysh River that flows from Mongolia along the southern edge of the Gobi desert and into the western Siberian lowlands, or in the Taklimakan desert, which lies north of Tibet in the Xinjiang Uyghur Autonomous Region of northwest China.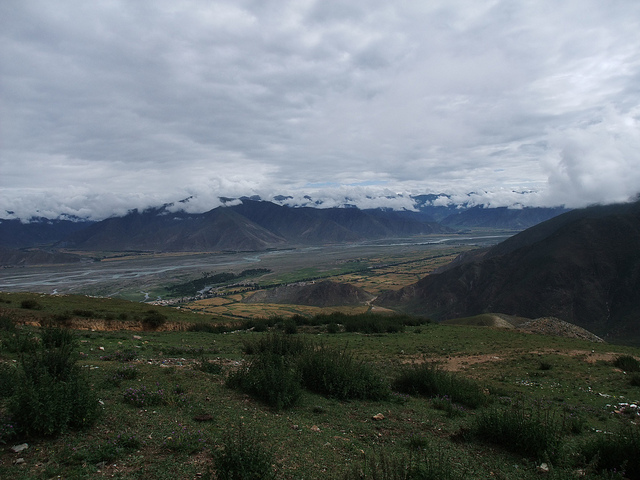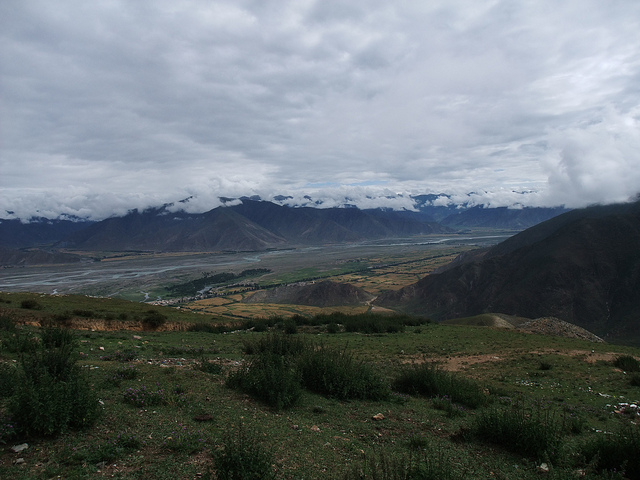 Wherever the earliest plants that could be called cannabis originated, they soon spread and established populations throughout Central and Eastern Asia, with various local adaptations that arose in response to environmental pressures. In Tibet, it appears that the original local biotype was hemp-like, with tough fibres and little cannabinoid production.
This assumption seems reasonable given that early records indicate that cannabis was of far greater importance as a fibre and food crop than as an entheogen to early Tibetans, and that the wild type found growing in the region in present times still fits the description (although wild specimens now found in Tibet may have escaped cultivation, and be higher in cannabinoid content than true native plants). The harsh climate and rugged terrain also favour hardier, more hemp-like varieties.
Details of present-day cannabis cultivation are patchy, but it is known to occur in the Kyi Chu River valley, around 80km south of Tibet's capital city, Lhasa. Wild cannabis also grows throughout much of the country, where the terrain permits.
Traditional hashish production in Tibet
Tibetan hashish production is similar to that found elsewhere in the region, particularly Nepal, northern India and Bhutan. Anecdotal reports from the mid-20th century imply that Tibetan hashish was renowned for its particularly high quality, and that even in other renowned hash-making areas such as Nepal, the Tibetan variety was in high demand.
Tibetan hashish is hand-rubbed from fresh plants; the heat and pressure generated by the action of hand-pressing causes decarboxylation to occur and cannabinoid acids to be converted into cannabinoids. As in Nepal, the highest-quality hashish is rolled into balls roughly the size of a cricket ball; these 'temple-balls' were traditionally piled up in stacks at temple entrances, where they were sold by the resident monks to raise revenue for maintenance and everyday necessities.
According to most reports, high-quality Tibetan hashish is soft and very dark—almost black—in appearance, and lacks the greenish interior found in many Pakistani and Indian samples. The effect is cerebral, and does not cause fatigue or drowsiness.
Cannabis trafficking in Tibet
Tibetan hashish is now all but impossible to find outside Tibet or the immediate locale, there are occasional reports from the 1960s and 1970s of Western consumers having access to Tibetan 'temple-ball', no doubt trafficked in small quantities by backpackers and hippies visiting the country. Since the establishment of the Tibet Autonomous Region in 1951, movement of travel in and out of Tibet has been banned on several occasions, with the most recent ban commencing in 2012 and being partially eased in 2013.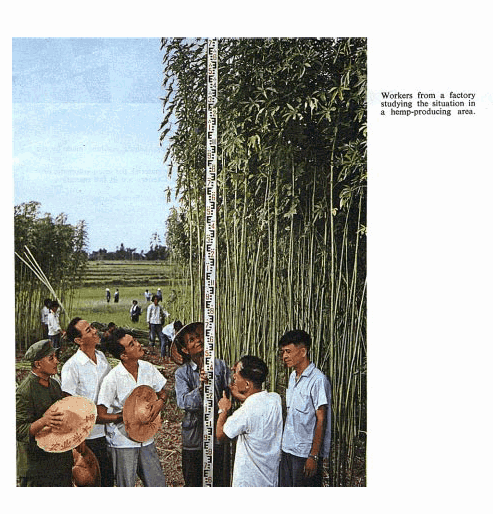 It is likely that intraregional trade of Tibetan hashish has been occurring for centuries, although given the difficulty of free movement in and out of Tibet currently, the trade has unsurprisingly declined. Hashish was traditionally transported by camel in small quantities to northeast Afghanistan via the Wakhan Corridor, a narrow pass that links China's Xinjiang Province and Afghanistan and acts as a buffer between Tajikistan and Pakistan. The Wakhan Corridor traditionally made up part of one of the southern routes of the ancient Silk Road, which linked East and West from around the 2nd century BCE onwards; other routes convenient for the transportation of Tibetan hashish led through Central Asia and the Arabian Peninsula to Turkey, or to China and Southeast Asia.
Interestingly, it seems that during the late-19th and early-20th centuries, the British administration in India oversaw the importation of hashish from Afghanistan and Uzbekistan through Xinjiang (then known as Chinese Turkestan) into Tibet and the surrounding territories, to make up a local shortfall. This trade had apparently also occurred prior to British rule, but had subsequently intensified, and was due to the Afghani and Uzbek hashish having a long-standing reputation for high quality.
Cannabis laws & sentences in Tibet
As Tibet is under the control of the People's Republic of China, the legal system follows that of Beijing. As such, it is possible to be sentenced to death for the crime of drug trafficking—and unlike many countries with such legislation on their books, China actively and enthusiastically carries out its death sentences. Last year, three individuals were executed for drug trafficking in China, and in 2012, four were put to death. In 2009, four Tibetans were executed in Lhasa, although it is not clear if their convictions were for drug trafficking.
Purchasing and using cannabis in Tibet
Due to the current situation in Tibet, it is not possible to provide reliable or up-to-date information on purchasing and using cannabis.
We are currently working to compile up-to-date information on cannabis use and legislation in every country throughout the world. To this end, we welcome your information, advice, opinions and corrections.