Cannabis is so prevalent in Bhutan that it's often regarded as a weed, rather than a beneficial plant. The law forbids its use, possession or sale, but authorities often turn a blind eye to those that smoke it. However, seizures of cannabis are on the rise, and it looks like the country may be starting to take the illegal cannabis trade more seriously.
Recreational cannabis
Illegal

Medicinal cannabis
Illegal
Cannabis laws in Bhutan
Can you possess and use cannabis in Bhutan?
The plant grows widely across the country and has been used for centuries, for a variety of purposes – from feeding pigs to producing woven fabric.
Prior to the 1970s, Bhutan's government didn't even regard cannabis as a drug. The first ever cannabis-related arrest in the country wasn't made until 1989, when a man was prosecuted for smoking it.
In more recent years, authorities have acknowledged the increase in drug use (albeit small compared to neighbouring countries like India). This led Bhutan to become a party to the United Nations Convention Against Illicit Traffic in Narcotics Drugs and Psychotropic Substances Act, 1988.
In 2002, Dr Rinchen Chopel, acting as Bhutan's joint director of healthcare, stated that the government's priority was to start burning cannabis plants, and to offer counselling for young people, to discourage them from smoking it.
In 2011, Bhutan's Penal Code changed. Before, it stated that using cannabis was considered a misdemeanor, but now cannabis use is considered a 'petty misdemeanor'. That means, if caught with cannabis for personal use, you could receive a prison sentence of one to twelve months. If caught possessing significant amounts, this could be extended to one to three years.
However, if the offender agrees to accept counselling for their habitual drug-use, they will not be prosecuted.
Can you sell cannabis in Bhutan?
Drugs trafficking is not considered a serious problem in Bhutan. Production of cannabis is limited in the country and most related crimes are small-scale. However, the country has many through-routes linking it with India and Tibet; which drugs smugglers sometimes use.
Cannabis is classed under Schedule III of the Narcotics and Drugs Act, and selling it is classified as a misdemeanour (if the amount is over 50 grams). If caught selling cannabis, the offender may be sentenced to five to nine years in prison.
Can you grow cannabis in Bhutan?
It's technically illegal to cultivate cannabis in Bhutan. Growing the plants is regarded as a fourth degree felony and is punishable with three to five years' imprisonment.
However, despite the government's intentions to start burning cannabis, its growth is still widespread in the wild. Most Bhutanese people don't need to cultivate it, as it probably already grows somewhere close to their home.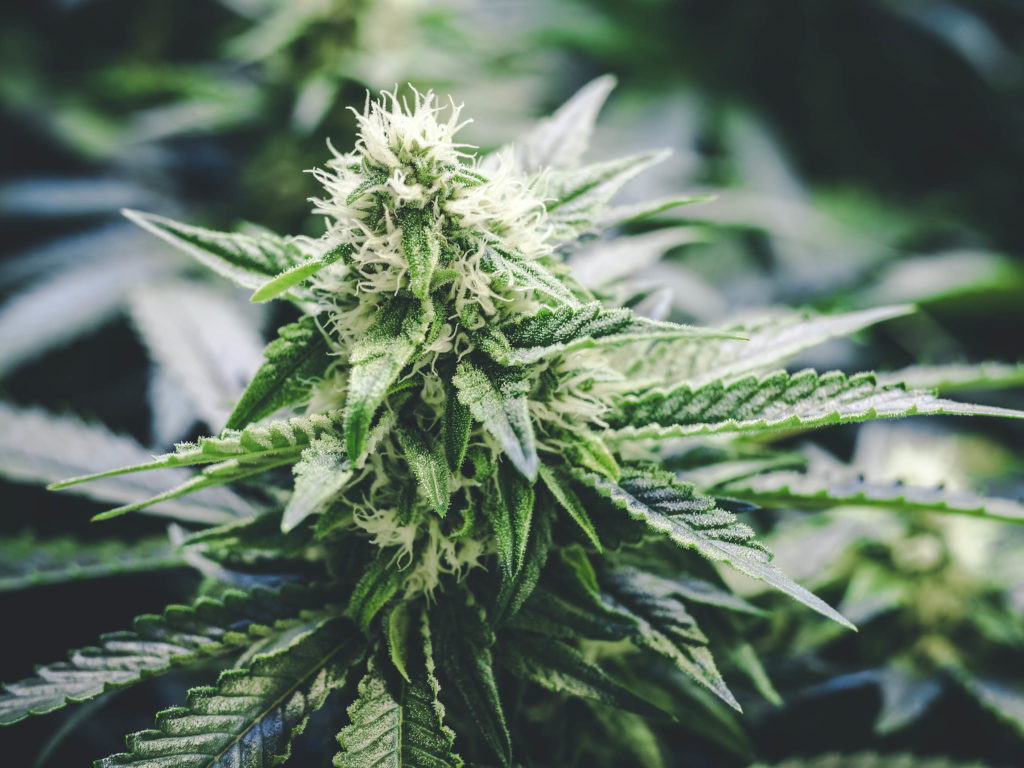 Is CBD legal in Bhutan?
The law doesn't differentiate between CBD and cannabis. Although CBD doesn't contain high enough levels of THC to achieve a 'high', this still means that it is illegal in Bhutan, and cannot be purchased, used or sold there.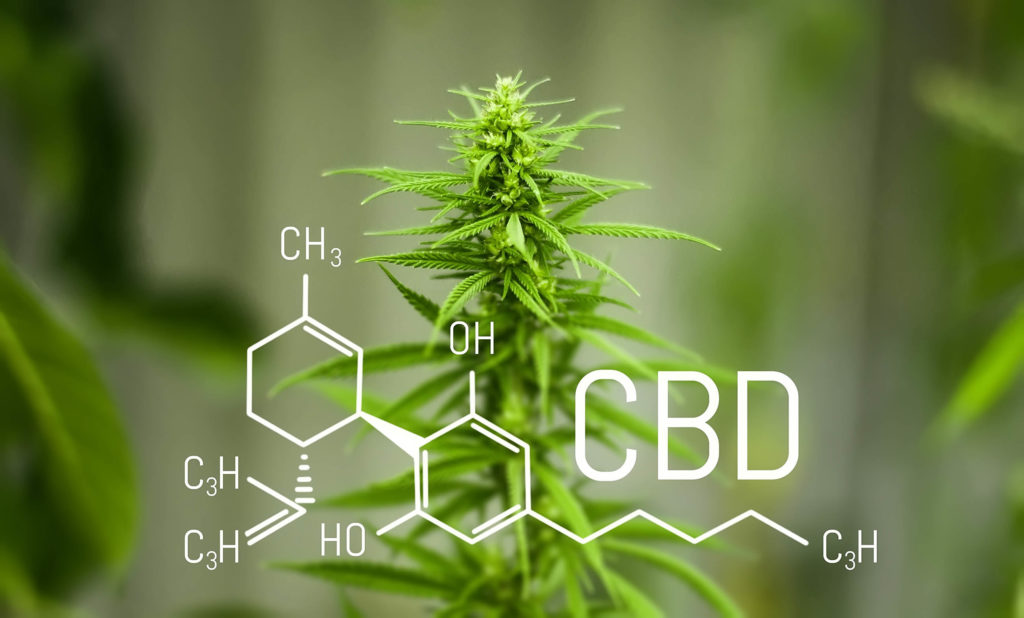 Can cannabis seeds be sent to Bhutan?
The sale or possession of cannabis seeds is illegal. This means that they cannot be purchased in Bhutan, and cannot be mailed through the post from another country.
Medicinal cannabis in Bhutan
There is no medicinal cannabis programme in place in Bhutan. All cannabis use is considered illegal, regardless of whether the individual is using the plant to medicate themselves or not.
The same applies for growing cannabis for medicinal purposes.
Industrial hemp in Bhutan
Use of industrial hemp is limited in Bhutan. Some of the rural communities use it to make netting, rope and cloth, but there are no large-scale hemp plantations for this purpose.
This is because there are several other plants growing in the country that are suitable for industrial use. For example, the Bhutanese people tend to favour the giant Himalayan nettle (Girardinia diversifolia) for making fibre. Paper is usually made from two native tree species; de-nar and mitsumata.
Despite not being a popular plant for practical purposes, the government recognises the value of the plant. It is even listed as a fibre of economic importance in UN Food and Agricultural Organisation documents.
Good to know
If you are travelling to Bhutan (or currently live there), you may be interested to know the following: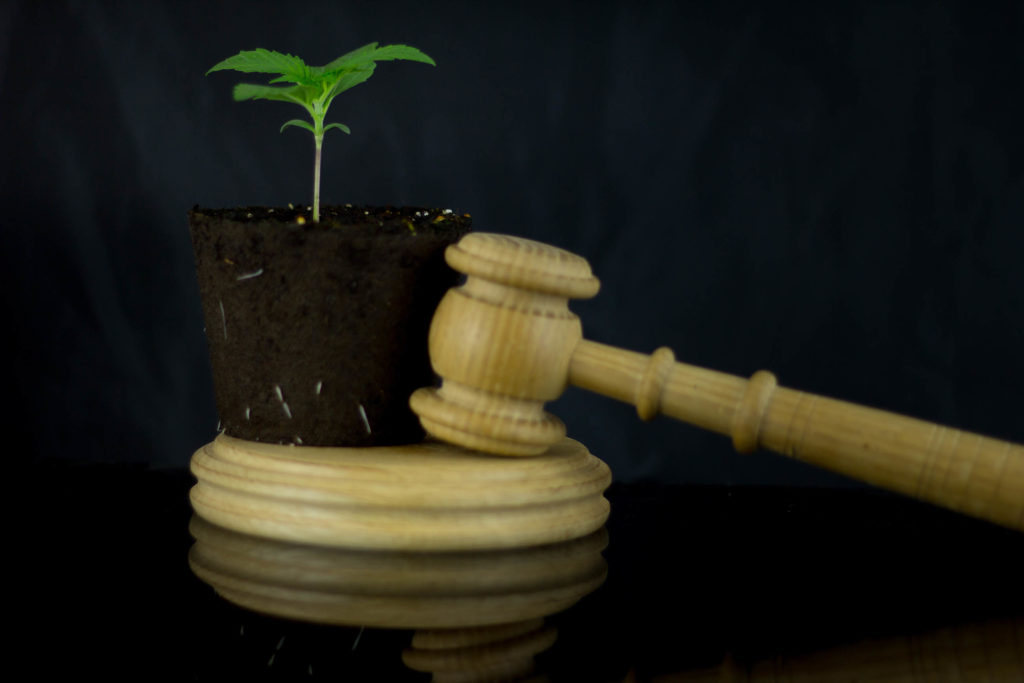 Bhutan's cannabis history
Cannabis has been growing wild in Bhutan for centuries. Scientists believe that it established itself in the country after the last ice age (around 11,700 years ago).
During the ice age, sheets of ice would have pushed all the hardiest plants from the formerly temperate zones, moving them initially towards the equator. When the world heated up again, the cannabis spread northwards, eventually arriving in Bhutan.
At this period of time, it's believed that three main types of cannabis were established:
The board-leafed hemp biotype (common in China and Russia)
The broad-leafed drug biotype (common in Central Asian countries like Afghanistan)
The narrow-leafed drug biotype (common in the Himalayan regions)
For centuries, the Bhutanese people largely ignored cannabis. It's not mentioned in any of their ancient medical texts, and there's not much evidence to suggest it was viewed as anything other than a weed; though it was used to make bows for archery. This is unusual for a Himalayan culture; most other nations nearby have used cannabis extensively for years.
This started to change in the 21st century. The country opened its doors to foreign influence and technology such as televisions. This introduced the concept that the cannabis that was used as pig food until now, could also be consumed for recreational purposes.
As a result, cannabis use rose among young people.
Bhutanese cannabis – what's it like?
Bhutan's cannabis strains are narrow-leaf varieties and are often quite potent. They're similar in appearance to many other South Asian sativa plants. However, botanists state that they're actually a subtype of C. sativa Sp. Indica, which provides a mellow, cerebral high.
Thimphu cannabis, which is Bhutan's most famous strain, is described as tasting both sweet and sour, with a hint of earthiness. It's tall and can grow up to three metres in height. According to the locals, it also tends to make users very hungry; which is why farmers often feed it to their pigs to fatten them up.
Some other countries (like the Netherlands and the US) sell Thimphu cannabis commercially.
Where is cannabis grown?
The plant flourishes in the wild across the country, even in cities and towns. You'll often see it growing along the roadsides, in wasteland, in gardens and even in the cracks in the pavement. Growth is particularly prevalent in the Thimphu district, west Bhutan, and the Bumthang district.


Is cannabis becoming a problem for Bhutan?
The government is becoming increasingly worried about the rise of cannabis use in Bhutan, especially among young people. So far, authorities have made some attempt to address this – notably destroying cannabis plants across the country. However, it grows wild everywhere, which makes eradication almost impossible.
In 2014, the Bhutan Narcotics Control Authority arranged a 'mass eradication' campaign, with students, officials and police personnel involved. Students and young children are often included in these eradication programmes, to encourage them not to consume cannabis in the future.
Bhutan is also situated on a trafficking route, and illegal contraband does enter the country fairly regularly, particularly via Phuntsholing (which is next to the West Bengali town of Jaigaon).
Will it be legalised in the future?
Cannabis use for recreational purposes is still a relatively modern concept in Bhutan, and the government is undertaking eradication efforts. It therefore seems unlikely that their attitude will change in the near future. Likewise, using cannabis for medicinal benefit has not been mentioned by any of the country's officials – and it's doubtful that they will introduce a medicinal programme any time soon.
Disclaimer:

While every effort has been made to ensure the accuracy of this article, it is not intended to provide legal advice, as individual situations will differ and should be discussed with an expert and/or lawyer.