Cannabis laws in Ghana are strict. Even using cannabis can result in a prison term of up to five years. Despite this fact, cannabis use is commonplace here; so much so that Ghana is one of the biggest cannabis-smoking nations in the world. It also has issues with drug trafficking and illegal cultivation; which is why its government is reviewing the laws.
Recreational cannabis
Illegal
Cannabis laws in Ghana
Can you possess and use cannabis in Ghana?
Ghana's cannabis laws are tough, even for relatively minor offences like possession and use of the drug.
The Narcotic Drug Law of 1990 states that anyone found in possession of a narcotic substance is liable to "imprisonment for a term of not less than 10 years." Using a narcotic drug is regarded as a lesser offence, but still earns the offender a prison sentence of not less than five years.
However, class C drugs like cannabis tend to get shorter prison sentences of up to five years, with the longer terms being reserved for 'harder' drugs like cocaine or heroin. Additionally, bail is not normally granted for drugs offences, which is in place as a further deterrent.
Despite this, cannabis use is widespread in Ghana. In the 2014 United Nations report, the country was listed as the number one cannabis consumer in the world; though two years later, it had dropped to third place.
Pro-cannabis supporters have been outspoken in their desire to see the law changed. In 2019, the Rastafarian Council of Ghana were set to hold a march, calling for the decriminalisation of cannabis. This march was blocked by the police.
Dennis Afram, a leading member of the council, commented: "The plant has a lot of uses, both industrial and medicinal. It's backward to put its users in our already congested prisons, because they are not criminals."
Likewise, John Dumelo (a famous actor in the country) spoke out in support of legalising cannabis. On a popular cooking show, he commented: "When you go to some of the western countries, it has been legalised for health purposes and we can do the same. If alcohol and cigarettes are legal in Ghana, why not marijuana?"
Other prominent figures that advocate the legalisation of cannabis in Ghana include:
Kofi Annan – former UN Secretary General, highly respected within the country
Kwesi Pratt – Ghanian journalist
Nana Kwaku Agyemang – sports analyst and former Okwawu United Coach
Professor Alex Dodoo – acting head of the Ghana Standards Authority
Perhaps as a result of this growing pressure, the government of Ghana proposed a new bill in 2017, called the Narcotics Control Commission Bill. This aims to decriminalise drug use in the country. At the time of writing, it is still awaiting approval.
Can you sell cannabis in Ghana?
Ghana's law forbids the sale, import, export or supply of cannabis. For supplying it (with no money exchanging hands), the offender can be sentenced to a minimum of five years in prison. For producing, manufacturing, importing, exporting or distributing drugs, the sentence is increased to "not less than 10 years". Repeat offences mean that prison terms are further increased, to as much as twenty years.
Again, the laws don't seem to deter drug-dealers or traffickers in Ghana. The most recent International Narcotics Control Strategy Report found that the country is on a major transit route, and that drugs regularly pass through it to Europe and North America. Cannabis is regularly trafficked, particularly to Spain.
Accra International Airport is Ghana's trafficking hub, with much of the illegal drugs arriving and leaving the country by aeroplane. However, shipments of drugs enter the ports on a regular basis, and drugs are also smuggled overland on trucks.
Cannabis seizures are relatively common. In 2012, Border Agency officials at Heathrow Airport in the UK seized the largest ever haul of cannabis arriving from Ghana – 1.5 tonnes in total. This had a total value of £4.3 million. More recently, in August 2016, over two metric tonnes of the plant were seized at Kpedze, in the Volta region.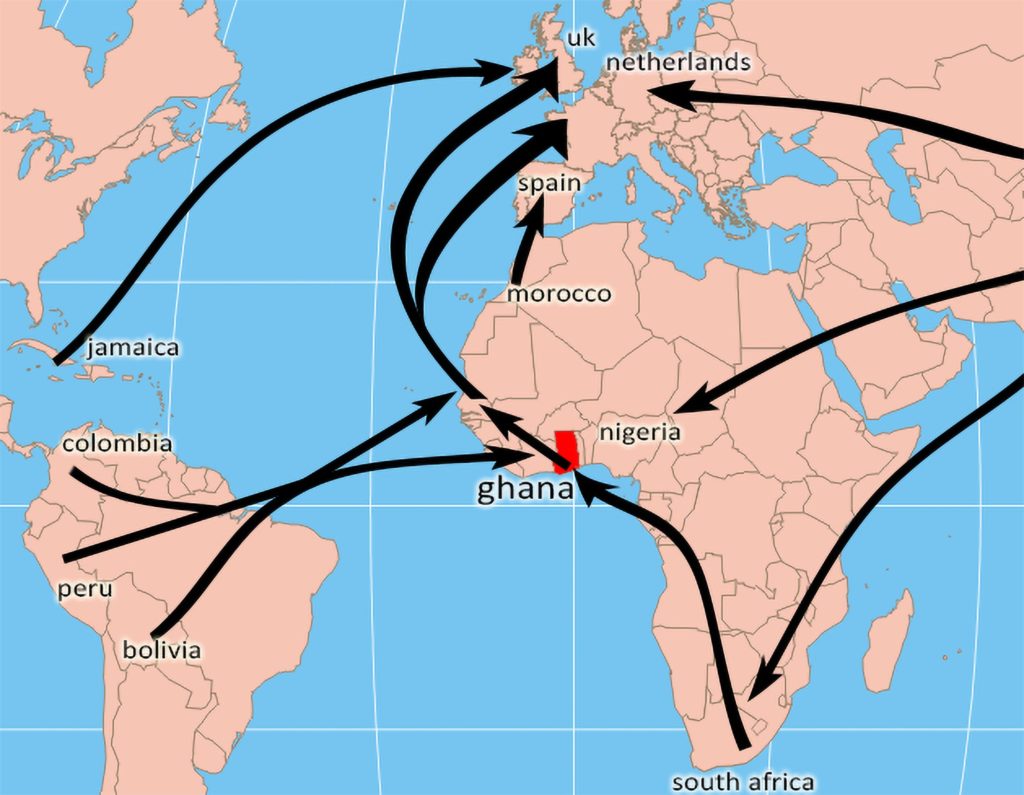 Can you grow cannabis in Ghana?
Cultivating cannabis in Ghana is also a criminal offence. Like trafficking, it can result in a 10-year prison sentence, even for small amounts.
This doesn't seem to put growers off though. Although there are no official statistics relating to cannabis cultivation in Ghana, law enforcement agencies have stated that numbers of plantations are on the rise – presumably to meet local demand.
It's mostly grown in the Sefwi and Aowin regions of western Ghana, and the Brong Ahafo and Ashanti regions in the south-west. The climate, which is hot and humid, is ideal for cultivating the plants. As the plantations are illegal, farmers tend to intercrop the plants with other legal crops, such as okra or cassava. Alternatively, they grow the cannabis in forests, where the plants are seldom detected by the authorities.
NOCAB estimates that, since the 1980s, around half of the cannabis grown in Ghana is exported to other countries. The remainder is destined for the domestic market.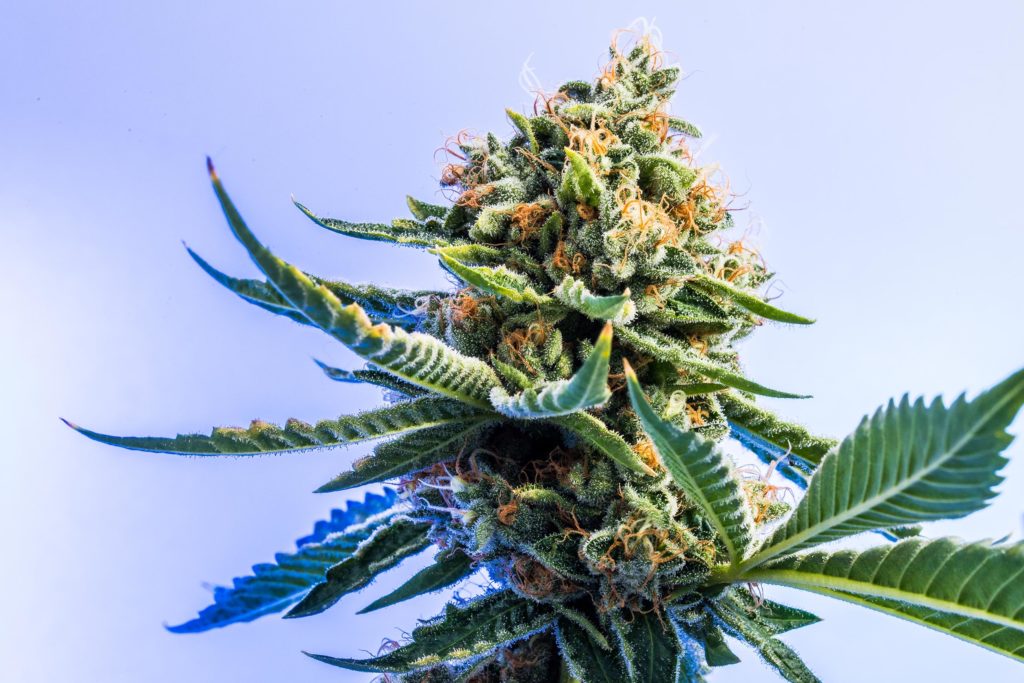 Is CBD legal in Ghana?
CBD is not listed as a narcotic drug in Ghana. As such, it's legal to purchase and sell it in the country.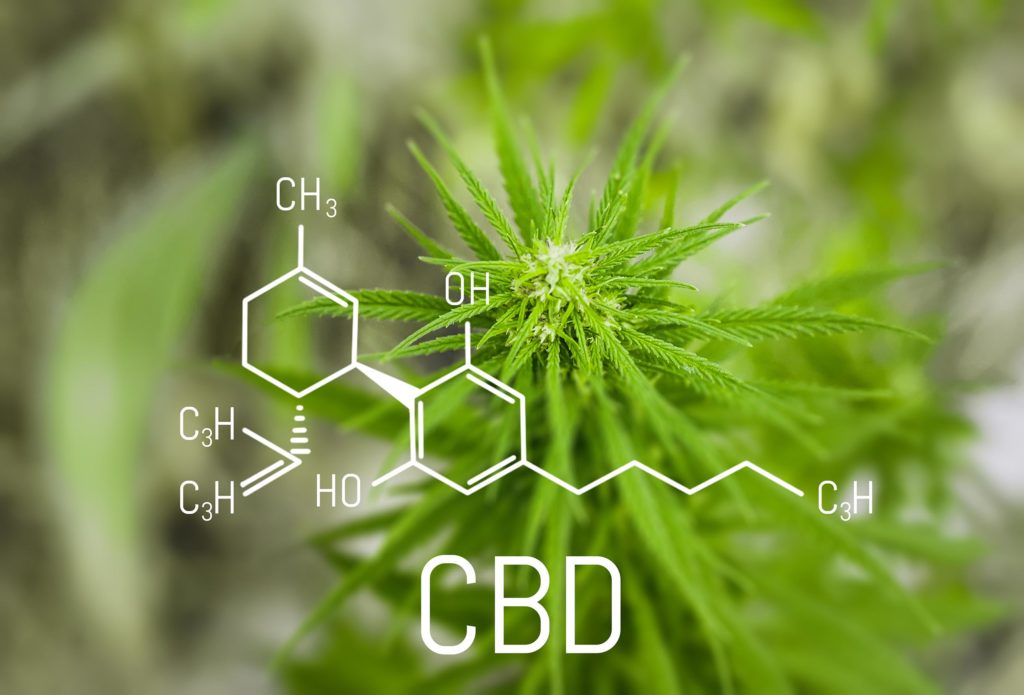 Can cannabis seeds be sent to Ghana?
Cannabis seeds are not differentiated from other parts of the plant, and are therefore illegal to use, purchase or sell. They cannot be mailed into the country.
Medicinal cannabis in Ghana
Consuming cannabis is illegal in Ghana – unless you have approval from the Ministry of Health. Although the country doesn't have an official medicinal cannabis programme, the Narcotics Drugs Law states that a licence may be granted for "the importation of narcotic drugs if on an application made to him by such persons as may be prescribed he is satisfied that the licence can be properly granted".
While medicinal cannabis can be obtained in the country, realistically it's not that easy to do so. Many of Ghana's industry-leaders and journalists have highlighted the missed opportunity of not having a medicinal cannabis programme; both for the health of the nation, and in economic terms.
GhanaWeb states: "Legalising and regulating medical cannabis will take revenue away from criminal groups and transfer it to licenced and regulated businesses. This revenue that is regained from the "illegal market" will now be collected by the government to fund state expenditures."
Industrial hemp in Ghana
In the past, according to Ghana's law, a company could technically apply for a licence to cultivate industrial hemp. In practice, this didn't happen very often, and until recently, the country didn't have a large hemp market.
However, in March 2020 a new law was passed: Act 1019 – the Narcotics Control Commission Bill. This limits the amount of THC permitted in industrial hemp to less than 0.3%, but allows CBD to be extracted from hemp for medicinal purposes.  
President of the Hemp Association of Ghana Nana Kwaku Agyemang reportedly listed the main factors promoting this change as: the environment, new revenue, and medicines, superior to opioids, that '…cannot kill you because no one has died from taking cannabis'.
Given that so many other nations worldwide are cashing in on the 'green rush', this may be something that Ghana's government reviews in the future. Hemp's multiple uses, and the relative ease with which it can be grown, could prove to be profitable for the nation.
Good to know
If you are travelling to Ghana (or currently live there), you may be interested to know the following:
As one of the world's largest consumers of cannabis, it's estimated that 21.5% of Ghana's population (aged between 15 and 64) regularly use the drug.
Ghana's Rastafarian population are among the most outspoken advocates for the legalisation of cannabis. This is unsurprising, given how integral a role the plant plays in their religious practices.
Cannabis history
Like many other West African nations, cannabis wasn't introduced to the country until fairly recently. It's not known for sure how the plant first entered Ghana, though some experts suggest it was with returning servicemen after the Second World War, who'd discovered cannabis at their stations in British India and Northern Africa.
Others believe that cannabis came to Ghana slightly earlier – in the 1930s. Traders arrived with the plant in the ports of Sierra Leone, which then travelled along the coast. Whenever it arrived in Ghana, one thing is for sure – it became popular in a very short space of time.
By the 1970s, the country was experiencing domestic economic decline. This made cannabis an even more appealing prospect to farmers, as it offered excellent profit-making potential. To this day, Ghana remains one of the region's most prolific cannabis growers, though its output isn't anywhere near as high as the continent's super-producers, like South Africa or Morocco.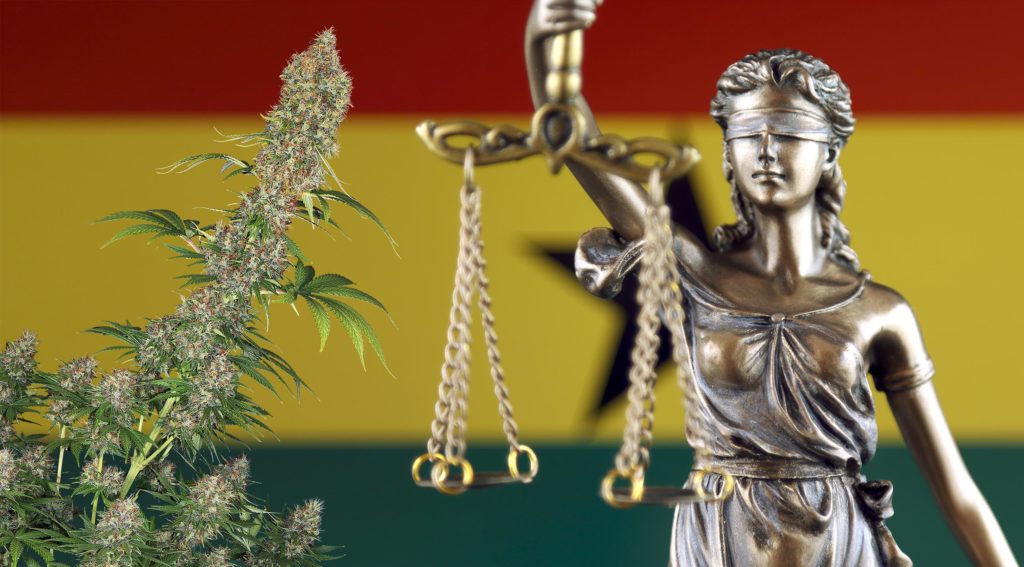 Attitudes towards cannabis
Although the laws are harsh in Ghana, as George McBride, CEO of a UK cannabis industry consultancy says: "(…) Ghana has only had prohibition in name." While there are prison sentences in place for those caught just using cannabis, in reality, arrests are seldom made.
Indeed, in the short time that cannabis has been in the country, it's become an integral part of Ghana's culture. It remains one of the largest cannabis-smoking nations on the planet, and it's widely grown by farmers and casual users alike.
Its use is often associated with individuals working in hard, arduous occupations, like labourers or farmers. It's also linked to prostitutes and the criminal underclass, which demonstrates that there is a stigma attached to the plant.
Cannabis consumption has increased to the point where the authorities view it as a serious issue. However, with corruption and bribery still being rife in Ghana, it seems to be that the government is fighting a losing battle.
Will it be legalised in the future?
Ghana's government has entered into talks about decriminalising cannabis use in the future. While the bill hasn't yet been passed, the signs seem to suggest that it's a serious consideration, at the very least.
This may lead to other amendments to the law – for example, the introduction of a hemp law, or improvements to the medicinal cannabis laws. Only time will tell what decisions the country's government will make.
Disclaimer:

While every effort has been made to ensure the accuracy of this article, it is not intended to provide legal advice, as individual situations will differ and should be discussed with an expert and/or lawyer.