Cannabis is illegal in Sierra Leone. There are tough penalties in place for even using the drug, and those who grow or sell it face life sentences. Despite this, cannabis trafficking is commonplace, and it's widely cultivated in most regions of the country. A large proportion of the population use cannabis, including the military and the police.
Recreational cannabis
Illegal

Medicinal cannabis
Illegal
Cannabis laws in Sierra Leone
Can you possess and use cannabis in Sierra Leone?
Sierra Leone's government updated its drug laws in 2008. The National Drug Control Act states that any individual who "possesses or has under his control, any drug or uses any drug by smoking, inhaling, sniffing, injecting, or otherwise introduces the drug into his body" is committing a criminal offence. If caught, he may be sentenced to up to five years in prison.
Penalties for using cannabis can be suspended if the offender willingly enters into a treatment programme.
Despite the fact that using or possessing cannabis is an offence, the substance is still widely used across the country. In fact, it's the most commonly used drug, by a significant margin. Around 80% of those who use cannabis also use 'brown brown', a mixture of cocaine or amphetamines, and smokeless gunpowder.
One doctor stated at the country's Truth and Reconciliation Committee, in 2003: "Cannabis sativa is so commonly used or abused in Sierra Leone (…) that I don't think people consider it a crime anymore to use it (…) You can get it anytime, anywhere, either for free or for a low fee."
Cannabis and the military
During Sierra Leone's civil war (1991 to 2002), cannabis consumption among the military was commonplace. Studies show that this continues to this day, even though the war is over. 60% of the country's soldiers smoke cannabis, as does 55% of the police force. It's not uncommon to see military and police officials smoking the drug at checkpoints, a practice ignored by most people.
Can you sell cannabis in Sierra Leone?
In accordance with the National Drug Control Act, it's illegal to sell or supply cannabis in Sierra Leone. It's regarded as a far more serious offence than possession, and if caught selling the drug, individuals can be given a life sentence.
When deciding on the length of the sentence, the court takes into account whether the offender:
Was acting as part of an organised criminal group
Committed other crimes while selling or supplying drugs
Committed the offence while in a position of public office/public duty
Added other substances to the drug, which increased the health risk to the end user
Used a minor or "mentally handicapped person" to commit the offence
Is in a state of recidivism
Gave the drug to a minor, a mentally handicapped person, or someone receiving medical treatment
Gave someone a drug that caused severe damage to health, or death
Also, sentences are more severe for healthcare professionals or those responsible for tackling drug crimes. The same applies if the selling took place in or near an educational establishment (or any location where minors gather), a prison or a law enforcement establishment.
Although the prison sentence is severe for selling, this doesn't stop drug smugglers from operating in the country. Sierra Leone is the largest exporter of drugs in West Africa; not only to other African nations, but also to the Middle East, the US, and Europe.
Sierra Leone is also an important 'transit' country for drugs passing through to other destinations. Drugs arrive from Latin America and Asia, then are moved onwards to the US and Europe. On top of this, the country is grappling with corruption problems. In 2008, for example, Sierra Leone's Minister for Transport and Aviation was sacked from his position, due to his alleged involvement with large-scale cocaine smuggling.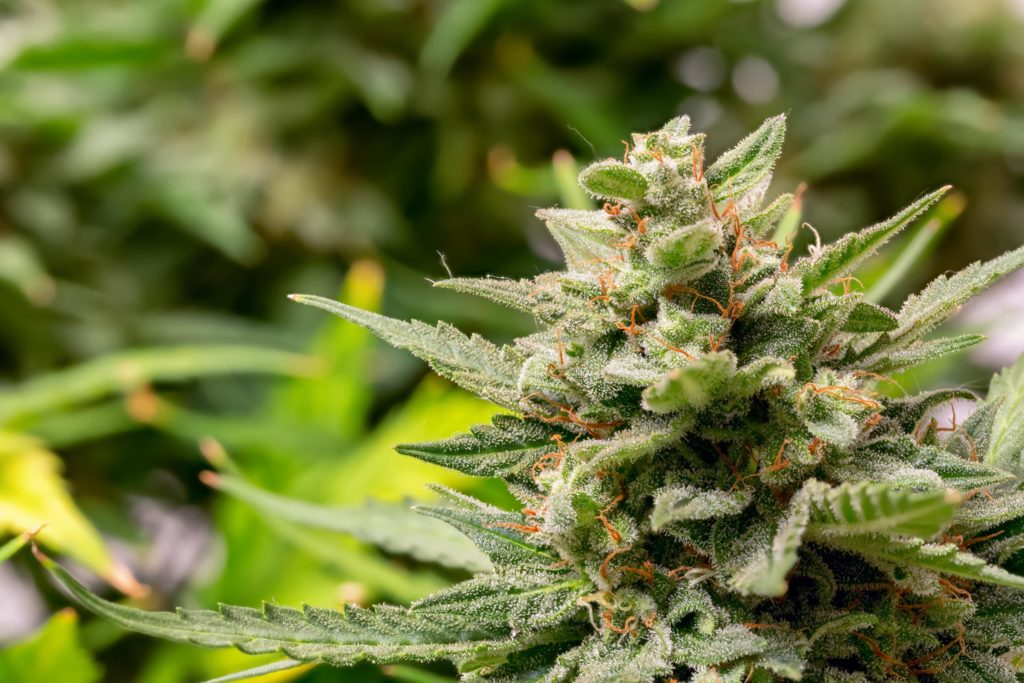 Can you grow cannabis in Sierra Leone?
Cannabis cultivation is regarded as a serious offence in Sierra Leone. As with selling or supplying, it can result in life imprisonment.
For the country's often impoverished farmers, cannabis is a 'cash crop' that's hard to resist; regardless of the risk of prison. Cannabis has a higher market value than traditional food crops such as cassava or rice, and is well suited to the county's climate.
However, this has had serious impact on Sierra Leone's food production. Domestic demand for cannabis is high, which means increasing numbers of farmers are turning to cannabis to make a living. But this is having a knock-on effect on staple food availability, which is a major concern.
The country's authorities have taken steps to address the issue. In 2012, a major eradication campaign wiped out over 100 acres of cannabis plantations, just outside Freetown. These eradication efforts haven't stopped cannabis cultivation, though.
Cannabis is grown in almost every region of Sierra Leone, aside from the Bonthe District, which doesn't have suitable soil for its cultivation. Due largely to its mostly ideal terrain and climate, Sierra Leone reportedly exports high levels of cannabis to neighbouring countries.
Is CBD legal in Sierra Leone?
CBD is not differentiated from cannabis under the National Drug Control Act. Therefore, it's illegal to use, buy or sell it in the country.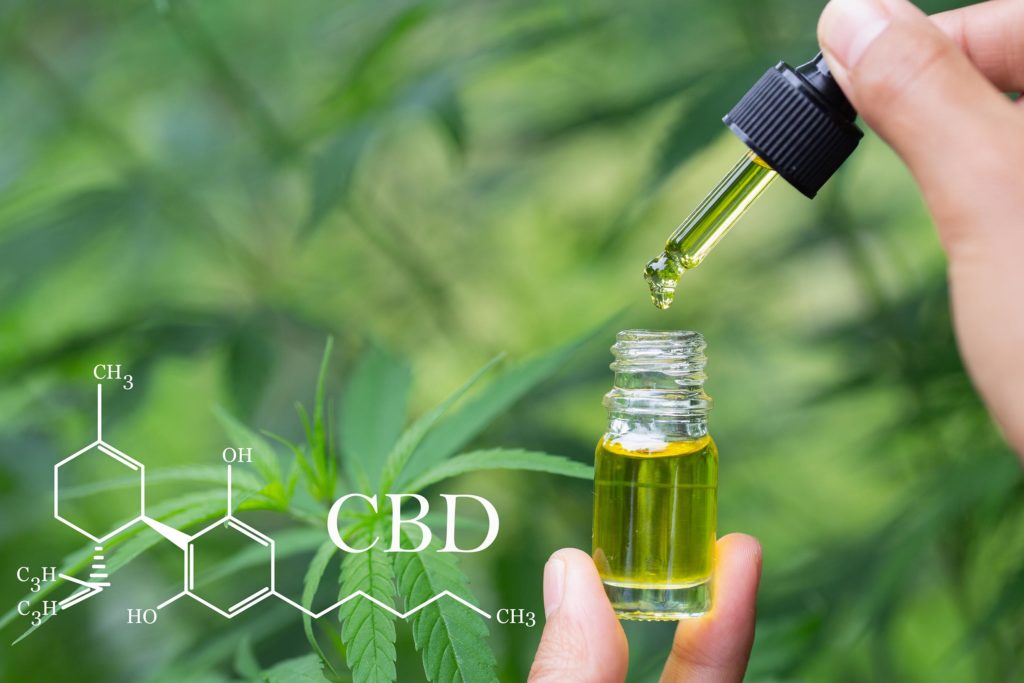 Can cannabis seeds be sent to Sierra Leone?
Likewise, cannabis seeds are also not regarded as different to any part of the cannabis plant. They may not be used, purchased or sold, and cannot be mailed into the country.
Medicinal cannabis in Sierra Leone
Sierra Leone doesn't have a medicinal cannabis programme. However, the law permits cultivation of cannabis for medicinal and research purposes.
This opportunity hasn't escaped the notice of various international companies. AmeriCann Inc. (which specialises in cultivating cannabis for medicinal purposes), plan to build a medical cannabis centre in Freetown. Their plans have already been approved, and include a million-square-foot plot of land, which will be developed in phases.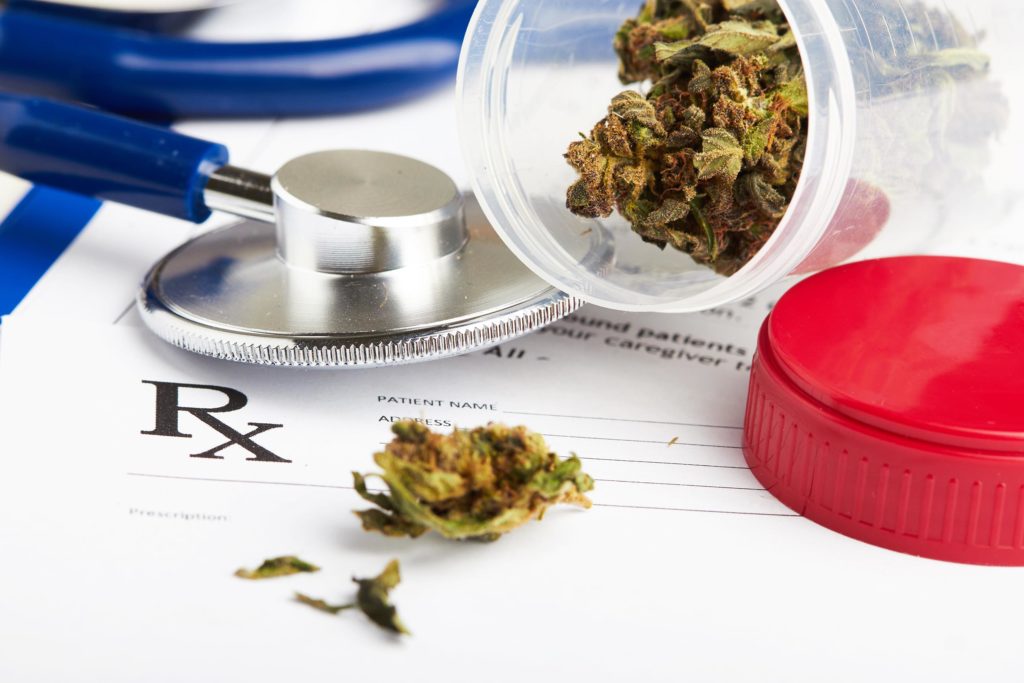 Industrial hemp in Sierra Leone
Sierra Leone's law makes no distinction between hemp (which contains low levels of THC and cannot produce a 'high') and cannabis. As such, it's illegal to cultivate or use it in the country.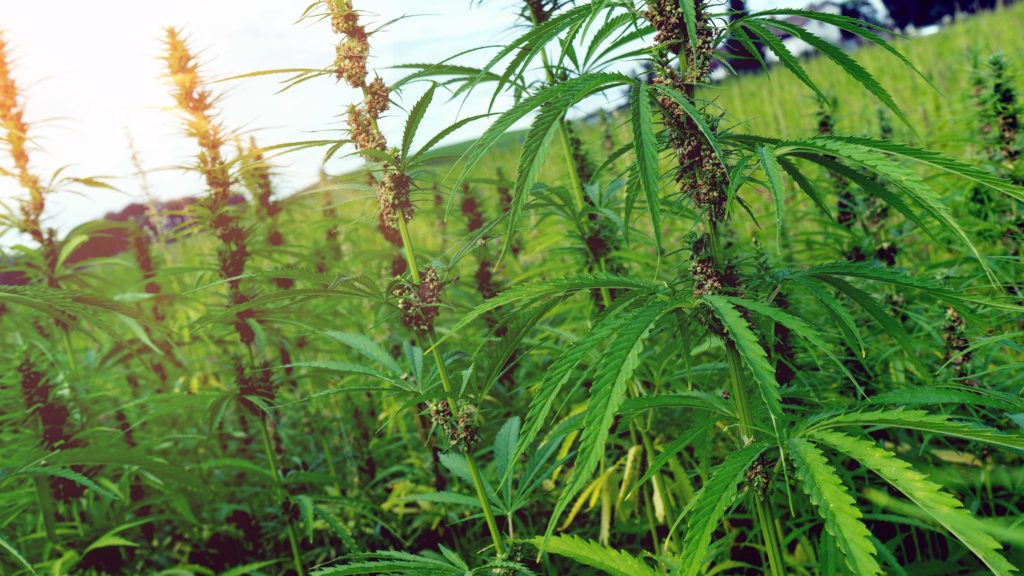 Good to know
If you are travelling to Sierra Leone (or currently live there), you may be interested to know the following:
Cannabis history
According to the historian Brian du Toit, there's no evidence that cannabis was present in Sierra Leone prior to the Second World War. However, R.O. Clarke's notes in the 1851 Journal of Botany specifically mention the plant, claiming that "its seed was brought to Sierra Leone by Congoes captured by one of our cruisers."
Regardless of which of these situations is true, it's fair to say that cannabis was a latecomer to Sierra Leone when compared to the rest of the continent, given that archaeological evidence suggests that it was being used in Ethiopia back in the 14th century.
Cannabis swiftly took hold in the country, probably due to its ideal growing conditions. Water pipes were used for smoking it, and its consumption was regarded as a social activity. Over time, it came to be known as diama or jamba which is similar to the Angolan liamba and also the Malawi chamba. All of these are thought to derive from the Sanskrit word for cannabis – ganjah.
It wasn't until the civil war that cannabis use in the country became problematic. Corinne Dufka, who was the Human Rights Watch representative in Sierra Leone during the war, commented that "marijuana was used a lot" with child soldiers, along with alcohol. The military forces used the substances to "keep new recruits numb and resilient", and later, they were introduced to harder drugs like cocaine.
The war is now over, but cannabis use continues to be popular across the country with the military and normal citizens alike.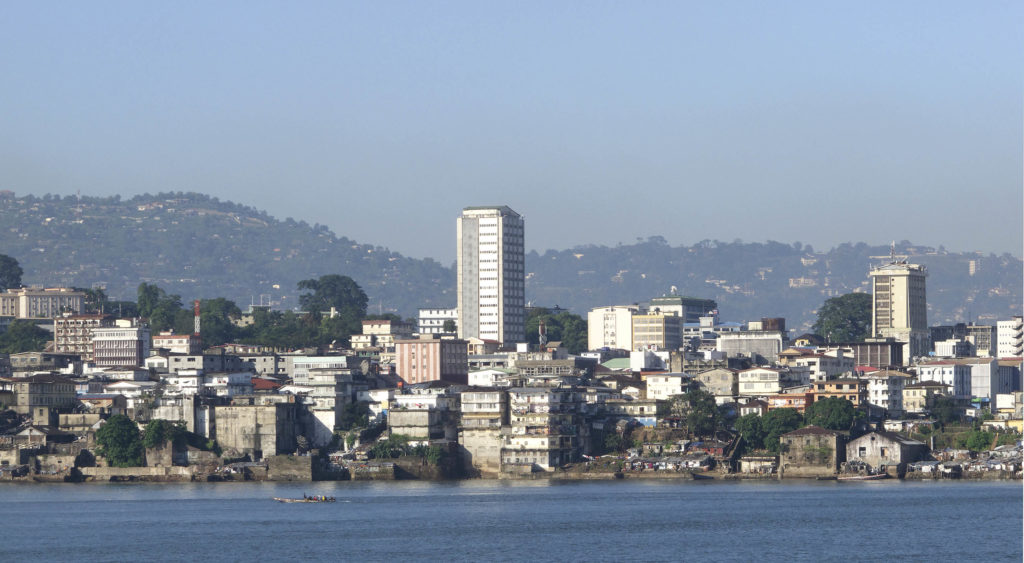 Attitudes towards cannabis
Although cannabis use is illegal in Sierra Leone, it's widely used and regarded as fairly socially acceptable. However, some experts have highlighted the double standards within the country. For example, one report states that politicians (during the lead-up to elections) provide cannabis to young people during their political rallies – only to prosecute them again after they've been elected.
There's also a pervasive belief in the country that cannabis (and other drugs) are responsible for mental health issues. One psychiatrist in Freetown claimed that 80% of his cases comprise drug-induced psychotic disorders. It's not known how many of these are related to cannabis use, and several studies have debunked the notion that the plant causes mental health issues.
Will it be legalised in the future?
It's difficult to predict what will happen with Sierra Leone's cannabis laws. On the one hand, the existing laws are strict, with lengthy prison sentences in place for even possessing small quantities. On the other hand, cannabis use is prevalent in the country, even among the police force. Sierra Leone's government may see the economic potential of extending their medicinal cannabis market, and even legalising recreational use while bringing it under government control.
Disclaimer:

While every effort has been made to ensure the accuracy of this article, it is not intended to provide legal advice, as individual situations will differ and should be discussed with an expert and/or lawyer.