Ethiopia is the spiritual home of Rastafarianism. Despite this, cannabis use is forbidden by law, even in Shashamane, a town that was bequeathed to Rastafarians by Haile Selassie. Ethiopia lies on a popular trafficking route from southern Africa to Asia, so a lot of cannabis passes through.
Recreational cannabis
Illegal

Medicinal cannabis
Illegal
Cannabis laws in Ethiopia
Can you possess and use cannabis in Ethiopia?
While it's legal to use and possess khat (a plant with mild psychoactive properties) in Ethiopia, cannabis use is forbidden by law. If you're found in possession of it, you could be given a six-month prison sentence and a fine. However, it's not widely used in the country. According to figures, only 2.6% of Ethiopians use cannabis, and it's not often seized by authorities (when compared to other African nations).
If you're arrested for cannabis possession in the country, you're (in theory) meant to be brought to court within 48 hours.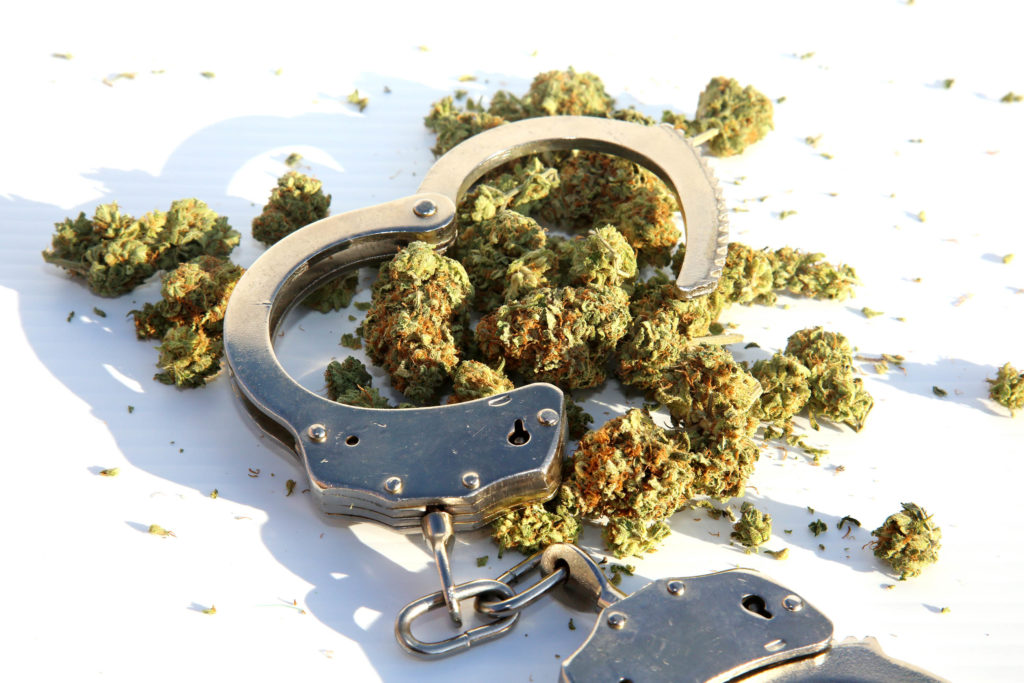 Can you sell cannabis in Ethiopia?
It's also illegal to sell cannabis in Ethiopia, and penalties are more severe for this type of offence. They range from five to ten years' imprisonment, plus a fine of 100,000 Ethiopian birr.
The authorities regularly conduct checks at border crossings and ports of entry, as the country lies on a popular trafficking route. As such, it's unwise to attempt to smuggle the drug in or out. The Drug Administration and Control Authority is mainly responsible for all drug policies in Ethiopia, and the Ethiopian Federal Police Counter-Narcotic Division enforces the policies.
Despite the strictness of the law, cannabis is still sold in Ethiopia. It's particularly popular amongst youth in the poorer areas of Addis Ababa. This is unsurprising, given the plant's profit-making potential.
The African Cannabis Report (2019) estimated that, if legalised, Ethiopia's medicinal and recreational cannabis market would be worth around $9.8 billion. In the continent, this figure is second only to Nigeria (estimated at $15.3 billion).
Can you grow cannabis in Ethiopia?
At present, it's illegal to grow cannabis in Ethiopia, even if it's just a single plant in your own home. However, there are some known areas of cannabis cultivation in the country, such as Shebendia (Sidamo district), Shashamane (Oromia district) and Alemaya (eastern Hararghe district). Shashamane is particularly well-known for the quality of its cannabis.
Some locals also grow cannabis for personal use – largely for medicinal purposes, as access to public healthcare is limited.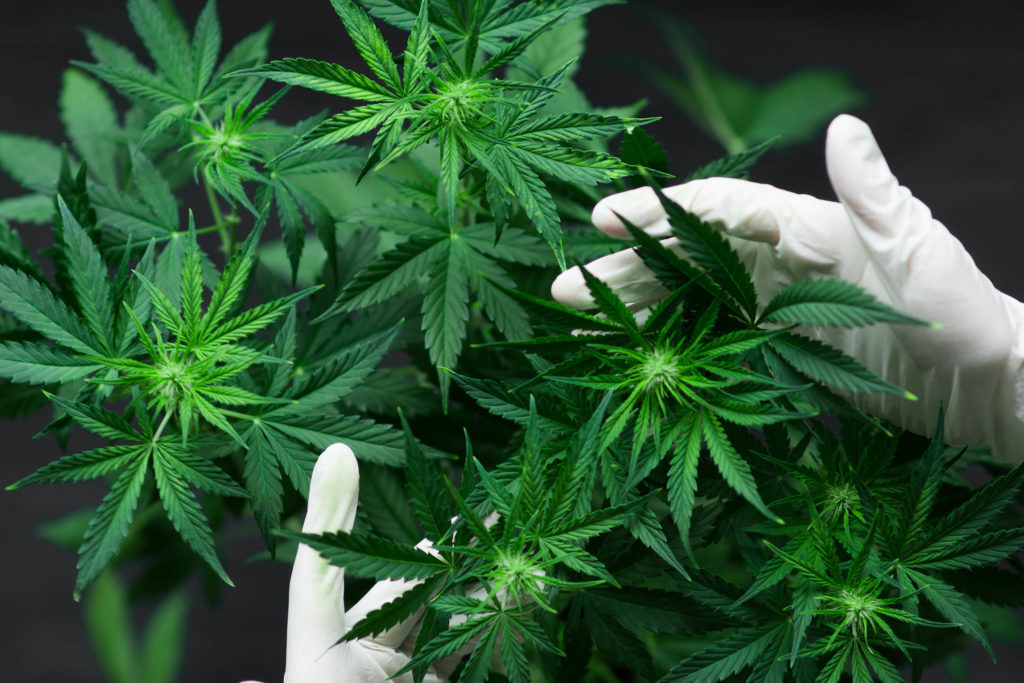 Is CBD legal in Ethiopia?
Ethiopian law doesn't currently differentiate between cannabis and CBD. So, even though CBD contains far less THC (the substance responsible for the 'high'), it cannot be legally sold or purchased.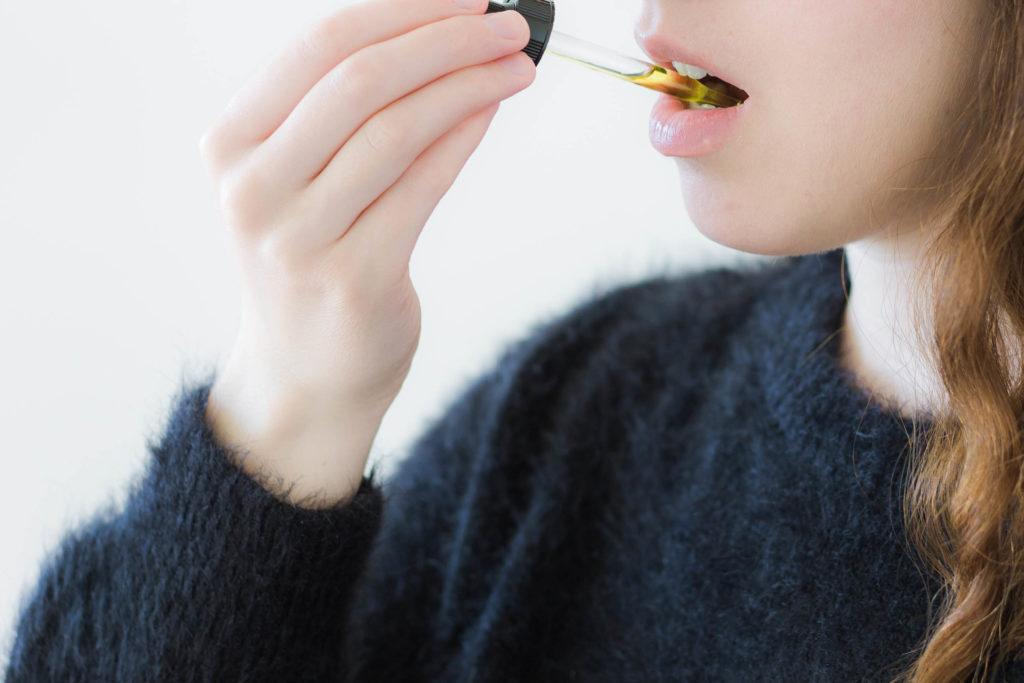 Can cannabis seeds be sent to Ethiopia?
The law does not permit you to buy or sell cannabis seeds in Ethiopia. This means you can't mail them through the post.
Medicinal cannabis in Ethiopia
Medicinal cannabis is not legal in Ethiopia and at the time of writing, there is no medical programme in place. The government has made no plans to introduce such a programme either.
Industrial hemp in Ethiopia
While cannabis cannot be legally cultivated in Ethiopia, industrial hemp can. It doesn't have enough THC content to produce a 'high', and can be used for a variety of purposes, including making fibre, rope, building materials and food.
In 2014, the Global Hemp group announced plans (in conjunction with African Frontier Partners) to develop large-scale hemp production and processing facilities in Ethiopia. This was in addition to Nigeria, Kenya and Ghana. They also planned to join forces with local universities who wanted to research the plant's pharmacological and agricultural potential.
Clement Aboge, managing partner at African Frontier Partners, commented that the move would "have significant social impact and lift millions of people out of poverty on the African continent." He added: "We believe this effort will result in high social and environment impact, including empowering women (and children / families), and enabling millions to live in dignity, as well as providing positive environmental impact through the restoration of farmlands."
Good to know
If you are travelling to Ethiopia (or currently live there), you may be interested to know the following:
History of cannabis
It's believed that cannabis has been grown and used in Ethiopia for centuries. Ancient people were thought to have used it for medicinal purposes, not to mention for spiritual practices.
The Coptic Church of Alexandria is believed to have used cannabis in its rituals, and it's possible that they still do so today. The Ethiopian Zion Coptic Church (which claims to continue the traditional Coptic practices) uses cannabis as a sacrament. They claim that the ancient people of Ethiopia did so too.
In terms of archaeological evidence; ceramic smoking pipes were found in Lalibela Cave in the Begemeder province. They dated back to 1320 AD, and scientists discovered traces of cannabis-derived substances in them.
Modern Attitudes
Cannabis use is common among Rastafarians in Ethiopia, especially in Shashamane. However, not all Ethiopian Rastafarians believe it's right to use the drug. For example, Haile Selassie's great-nephew, Asfa-Wossen Asserate, finds it 'bizarre' that cannabis has been linked to the religion.
"They shouldn't be smoking it," he tells Vice. "This is not the thing which we want to show to the youth of Ethiopia. We have enough problems, you know, and smoking ganja, they should not ask people to partake in that and lead people to believe that it is not a harmful drug."
As for non-Rastafarians? Recreational cannabis use seems to be on the rise, particularly in urban areas. In response to this increase, the government has invested money into publicising the negatives associated with cannabis use, and promoting prevention and treatment programmes.
Despite this, Ethiopians living in poverty continue to use cannabis to treat their illnesses. This is partly due to lingering superstitious beliefs, but also because of lack of access to proper healthcare. Traditional healers use cannabis, particularly when attempting to heal wounds.
What is Shashamane?
Shashamane is a town in the Oromia region of Ethiopia, around 150 miles from the capital of Addis Ababa. In 1948, Haile Selassie, the last emperor of Ethiopia, bequeathed this land to the newly forming religion that grew to worship him as the Messiah – Rastafarianism.
It's a highly significant place for modern Rastafarians, as it marks a symbol of repatriation; an opportunity to return to their homeland. People from across the world live in the town, though the majority of Rastafarians here are Jamaican.
However, there are tensions between the Rastafarian community and the Ethiopian locals; notably over the use of cannabis. One Ethiopian teacher told BBC: "The Rastas are nice people and very friendly … but they have done little for the development of the town. All they do is smoke marijuana, which the Ethiopian farmers here grow for them."
She adds: "We like them as they integrate, and there is a lot of inter-marriage, but the marijuana has to stop." Despite cannabis being widely used within the community, it is still illegal, in accordance with Ethiopian law.
Shashamane comes to life each year to honour Rastafarian Bob Marley's birthday. This is usually marked by a two-day festival, which sees people flood into the town in their hundreds.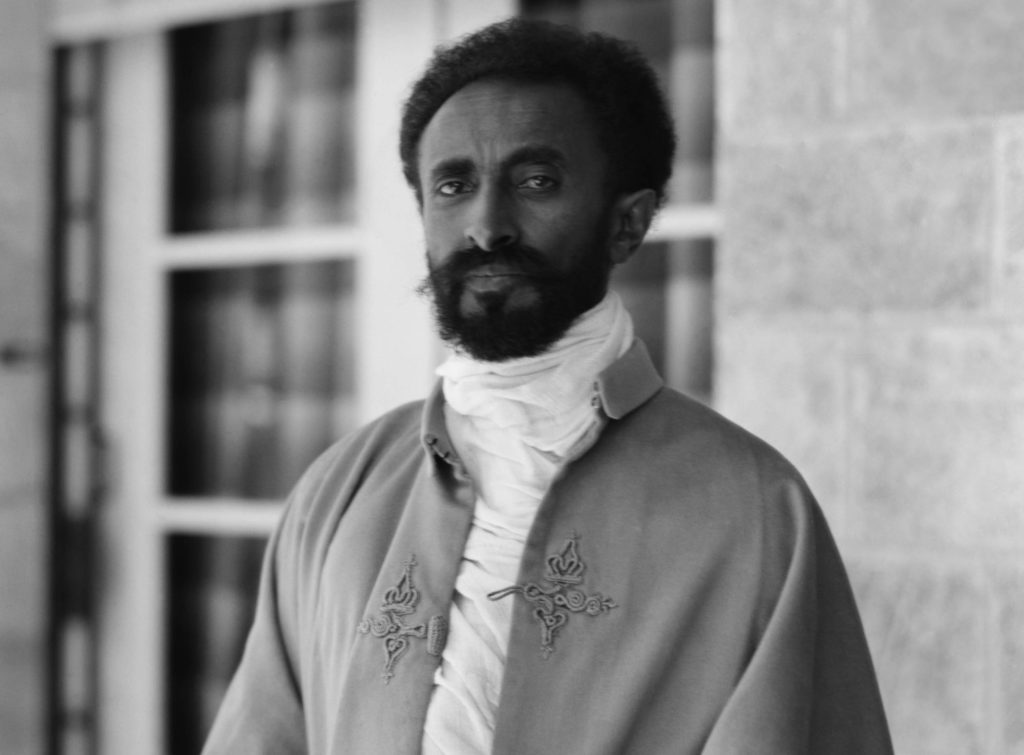 Links with terrorist groups
Many people believe that profits made from the illegal trade of cannabis in Ethiopia are used to fund fundamentalist groups (particularly Islamic organisations) operating in the area. However, there is very little evidence to support this.
What is cannabis like in Ethiopia?
Much of the cannabis in Ethiopia is imported from other African countries (particularly hashish, which comes mostly from North Africa). The landraces that are grown domestically, Durban Poison and Malawi Gold, are well known for their uplifting, invigorating effects, mainly because most of them are pure sativas.
As the plants are grown in the highland areas, they're hard to access, which makes it difficult for the law enforcement teams to locate them.
Will it be legalised in the future?
Although Ethiopia has realised the economic potential of industrial hemp, it seems unlikely that the law will change regarding cannabis use or sale. Even the use of medicinal cannabis probably won't become legal any time soon.
However, there are cannabis users across the country; in urban and rural areas alike. Although Ethiopia is keen to shed its poverty-stricken past (and believes that 'drug culture' is a contributing factor to this poverty), it shows no signs of following the example of countries like South Africa and decriminalising the drug.
Disclaimer:

While every effort has been made to ensure the accuracy of this article, it is not intended to provide legal advice, as individual situations will differ and should be discussed with an expert and/or lawyer.