Using or selling cannabis ('bhang') is illegal in Kenya. Due to its geographic location, the trafficking of cannabis is hard to police, and as a result, there's a large domestic market for the substance. Growing pressure from petitions may also mean that the Kenyan government review their current laws, and cannabis may be decriminalised in the future.
Recreational cannabis
Illegal

Medicinal cannabis
Illegal
Cannabis laws in Kenya
Can you possess and use cannabis in Kenya?
Kenya's Narcotic Drugs and Psychotropic Substances (Control) Act states that: "Any person who has in his possession any narcotic drug or psychotropic substance shall be guilty of an offence." This includes cannabis.
According to the law, if the court decides that the offender only had cannabis for their own personal use, they may be given a prison sentence of ten years. Although this seems harsh, it is considerably less than the punishment for other illegal drugs, which incur a prison sentence of twenty years to life.
In reality, you're more likely to receive an on-the-spot fine, which, due to the levels of corruption in the country, may end up being pocketed by the arresting officers.
However, there's growing pressure on the government to legalise cannabis use. For example, in 2020, Senator Ledama Olekina visited a cannabis farm in Lithuania, and commented: "Why is it that we in Kenya are still stuck in the old ways of saying this is an illegal drug?" He added: "If it's also good to reduce pain for cancer patients, why not legalise it? What is so bad about it?"
Can you sell cannabis in Kenya?
As you might imagine, selling cannabis in Kenya is also illegal. If the court decides that the amount of cannabis you have in your possession is for supply (rather than personal use), you could be subject to a prison sentence of 20 years to life.
You could also be given a fine of one million shillings or "three times the market value" of the cannabis, whichever is larger.
Can you grow cannabis in Kenya?
Growing cannabis is illegal too. It's against the law to cultivate it, and you must not allow others to cultivate it on your land or in your property. If the police find that you're involved in cannabis cultivation, you could be liable to a fine of 250,000 shillings or three times the market value of the cannabis, whichever is greater. Alternatively, you may be given a prison sentence (up to 20 years) or both.
If you own the land that the cannabis was grown on, the ownership of the land is forfeited to the government.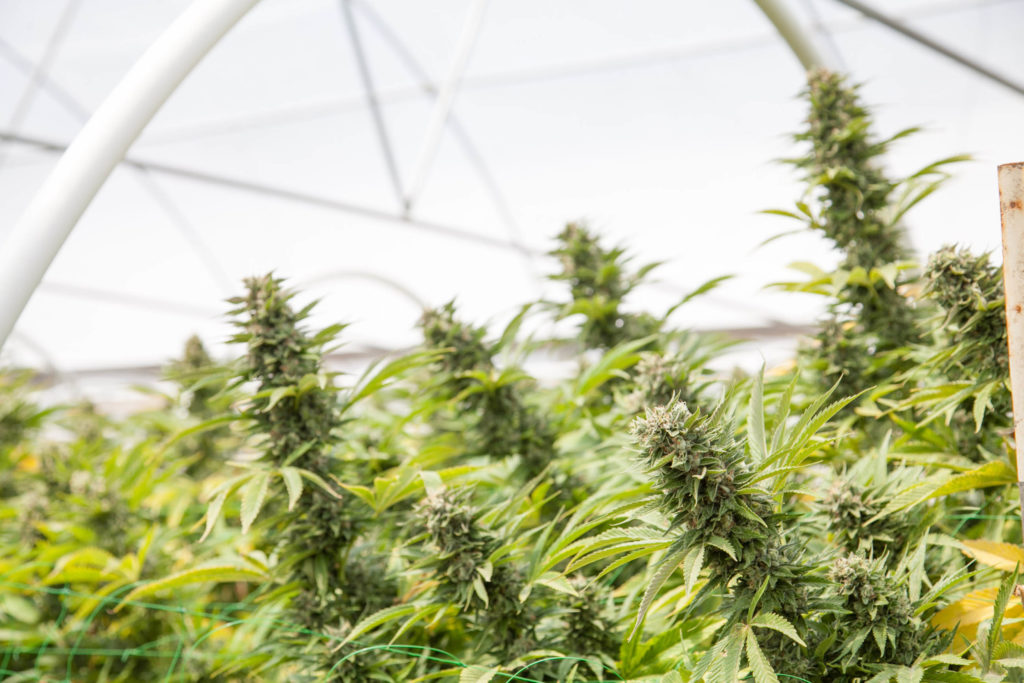 Is CBD legal in Kenya?
CBD is currently listed as an illegal drug in the Narcotic Drugs and Psychotropic Substances (Control) Act. This is irrespective of its levels of THC (the substance responsible for providing the 'high'). As such, it's illegal to buy or sell it in the country.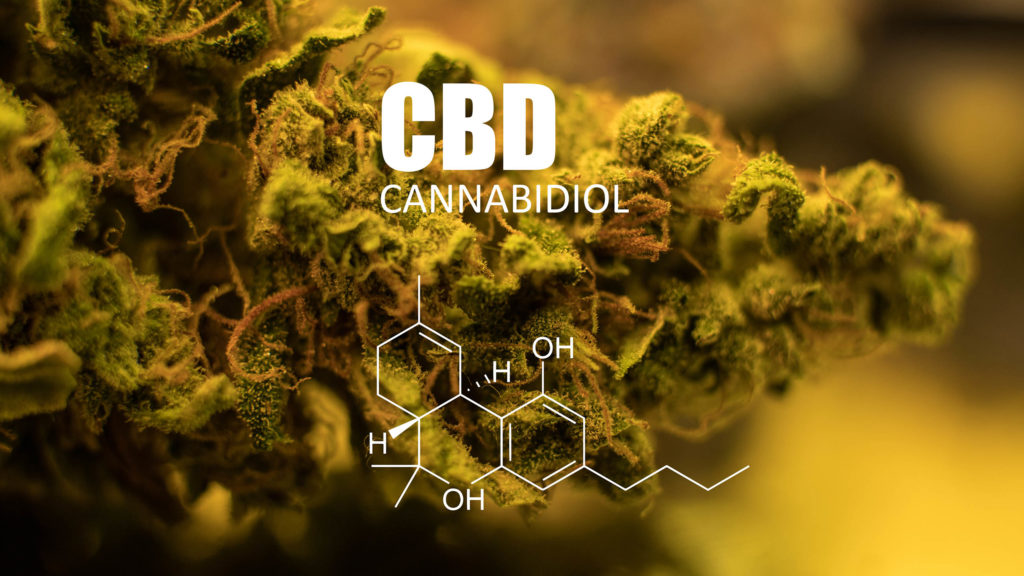 Can cannabis seeds be sent to Kenya?
It is illegal to buy or sell cannabis seeds to Kenya. This means that you can't have them sent into the country via the mail.
Medicinal cannabis in Kenya
At the time of writing, the law regarding medicinal cannabis states:
"A medical practitioner or dentist shall not— (a) prescribe for, administer, sell or supply to, any person any narcotic drug or psychotropic substance; or (b) sign any prescription or order for the supply of any narcotic drug or psychotropic substance to any person, unless the narcotic drug or psychotropic substance is required for the medical or dental treatment of the person."
The laws could be about to change, though. In 2018, Kibra MP Ken Okoth gave notice of the introduction of the Marijuana Bill in the National Assembly. This bill seeks to decriminalise cannabis and permit its medical use.
Okoth is not alone. Gwada Ogot and Simon Mwaura, two researchers, are also petitioning Parliament to make cannabis use legal. They were opposed by Makueni Senator Mutula Kilonzo Jr, who acknowledged its "medicinal benefits" but called into question Ogot and Mwaura's credentials. "If the lobbyists were doctors or pharmacists," he stated, "a good argument could be made."
In spite of this, both researchers are keen to keep applying pressure on the government. They have already managed to isolate the 'high'-providing component (THC) in the cannabis plant, which leaves the medicinal properties intact.
Mwaura describes it as a "castrated bull, which is good for fattening and produces the best meat." He recommends permitting farmers to grow a minimum of one acre of the THC-free cannabis, to be used for medical purposes and food supplements.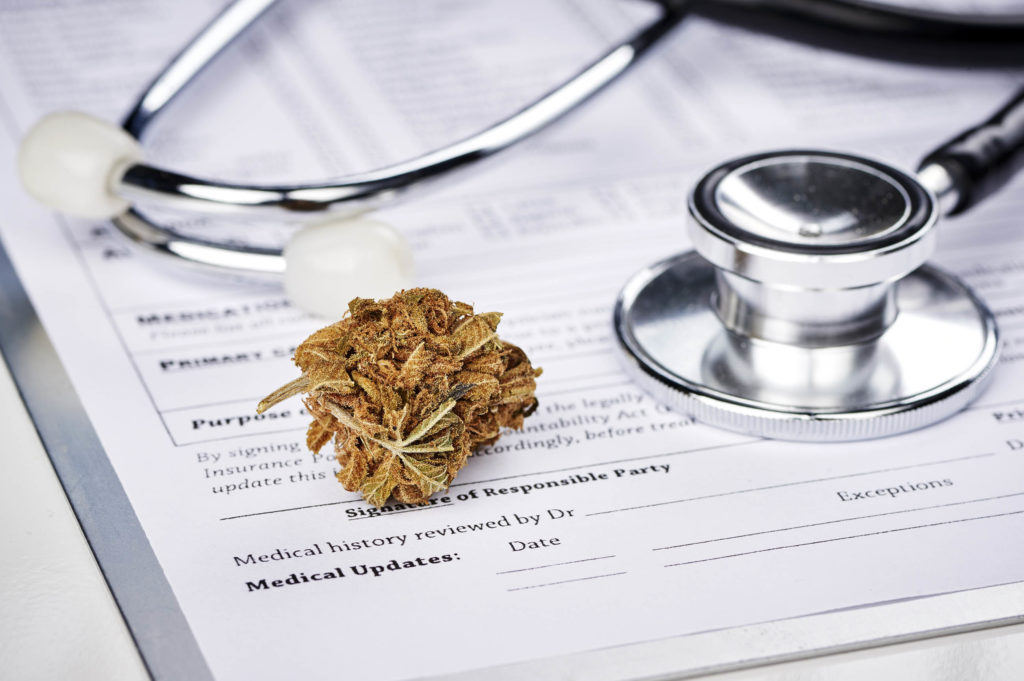 Industrial hemp in Kenya
Hemp production is illegal in Kenya, though many activists are calling for the law to be changed.
Environmentalists highlight the damage that deforestation has caused, not to mention the impact of mathange, a plant that damages livestock and humans. They state that hemp is a sustainable alternative to wood-based products, and it grows in around five to seven months (far more quickly than mathenge, which takes three to four years). Unlike some other plants, hemp also breaks down harmful metals in the soil, and consumes large amounts of carbon dioxide.
Whether the government will act on their advice remains to be seen.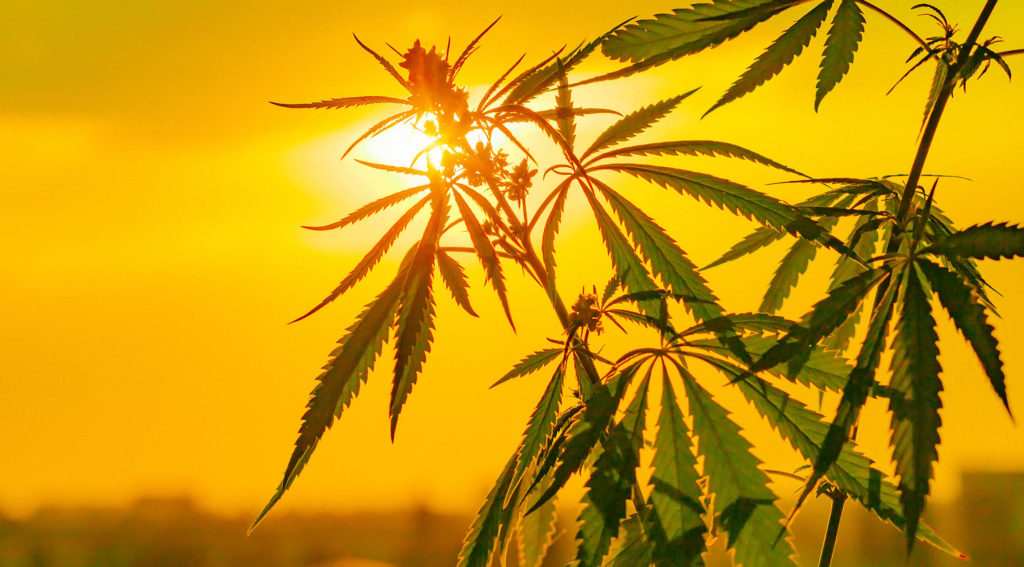 Good to know
If you are travelling to Kenya (or are a resident there), you may be interested to know the following:
Cannabis history
Cannabis has been grown in Kenya for centuries and was valued not only for its practical and medical benefits, but in religious ritual too.
The Luo people of western Kenya (who the Obama family are related to) traditionally smoked cannabis from hollowed-out gourds, as a way of communicating with their ancestors. They believed that the spirits of their ancestors protected their cannabis plantations.
It was also common practice for many Kenyan households to have a small amount of cannabis on hand at all times, for ritual and medicinal purposes.
What's cannabis like in Kenya?
It is not known how many landrace cannabis varieties grow in Kenya, as the Kenyans do not have an export market. Some enthusiasts, however, have obtained seeds from the country and developed commercial strains from them. One commercial strain is Kilimanjaro, which was developed from the plants growing on the eastern foothills of Mount Kilimanjaro.
The majority of the landrace cannabis plants in Kenya are pure sativa and produce speedy, almost psychedelic highs. The main cultivation zones include the central highlands around Mount Kenya, the basin of Lake Victoria, and the coastal areas. Around 1,500 hectares is devoted to growing it.
Although there is a small domestic market, most of the cannabis in Kenya is imported from Tanzania and Uganda.
Korogocho – Nairobi's black-market cannabis
The law states that owning even small amounts of cannabis a crime, let alone supplying significant amounts to others. Despite this, there is a thriving illegal cannabis market in Nairobi, the country's capital.
At Korogocho, bags of cannabis are hidden amongst farm produce to prevent detection. Most of this cannabis, or bhang, as the locals call it, has been smuggled in from Tanzania, or even as far away as Ethiopia.
Some people also grow cannabis, in spite of the risks. In a slum in Upper Savanna, for example, people grow it in between sugarcane and tall grass, which serves to conceal it.
Gladi, one of the dealers, sells bhang to boost her current earnings. "I get my stash from Koch (Korogocho) at 200 shillings per kilo and 100 shillings per stone," she tells Nairobi News. "A kilo can roll up to 50 slims."
It takes her about 30 seconds to roll a slim, which she then sells for between 10 and 20 shillings. Most of her clients are teenagers and young adults from middle-class families.
Attitudes in Kenya
When it comes to people's attitudes about cannabis, opinions are divided. Some want the government to adopt South Africa's stance and legalise cannabis for recreational use, and others are concerned about the perceived health risks.
Even Kenya's celebrities have entered the debate. Kush Tracey, a well-known hitmaker in the country, acknowledges how many people already smoke it, but said: "my only concern is whether there can be control once it is legalised."
Kenrazy, a musician, commented: "I have nothing against its legalisation, in fact, it is long overdue. It will create employment for farmers, but I know the biggest challenge will be voting for its legislation from our hypocritical leaders who will preach water and drink wine."
Modern usage
In the 21st century in Kenya, cannabis is most frequently used by teenagers and young adults. Its links with 'youth culture' started in the 1980s. To work around cultural taboos, young people talked about cannabis in jargon, to ensure their parents didn't understand what they were discussing. This is when the slang lingo that's used today was first introduced, such as ngwai, godey, kush and ndom.
Despite its common usage in the country, Kenyan authorities are still keen to push the message that cannabis is a dangerous 'gateway drug' that should be restricted.
Will it be legalised in the future?
The high-profile petitions, not to mention Ken Okoth's proposed Marijuana Bill, suggests that changes may be underway in Kenya. The 2018 decriminalisation of cannabis in South Africa is likely to have had some impact, and growing public pressure may also convince the Kenyan government to take action.
However, while it seems likely that medicinal cannabis will be permitted eventually, it may take longer to address the negative perceptions surrounding its recreational use. Only time will tell if the petitions are successful or not.
Disclaimer:

While every effort has been made to ensure the accuracy of this article, it is not intended to provide legal advice, as individual situations will differ and should be discussed with an expert and/or lawyer.