In 2018, Michigan became the 10th state to legalise recreational cannabis use in the US. Medicinal cannabis was legalised back in 2008. Michigan also permits the cultivation of up to 12 cannabis plants in private residences, which is the highest amount in any 'legal' state. However, if grown outside, plants must be locked up and out of sight.
Recreational cannabis
Legal

Medicinal cannabis
Legal since 2008
Cannabis laws in Michigan
The US is governed by federal and state laws. This article covers the cannabis laws in the state of Michigan.
Can you possess and use cannabis in Michigan?
In 2018, Michigan's residents voted in support of legalising recreational cannabis use.
The Michigan Regulation and Taxation of Marihuana Act (MRTMA) not only establishes the terms of the law, but also delegates responsibility for the licencing, enforcement and regulation of the law. The Michigan Department of Regulatory Affairs (LARA) is responsible for overseeing all adult recreational cannabis use in the state.
The law states that anyone aged 21 or over can use and possess cannabis. When in public, individuals are permitted to possess as much as 2.5 ounces of cannabis flower, or 15 grams of concentrated cannabis. However, possession and use are forbidden on school properties (including school buses) and those of correctional institutions.
Use of cannabis is also forbidden in public spaces, although at the time of writing, there is still some confusion over what constitutes a 'public space'. For example, the law doesn't establish whether using cannabis on a front porch (in full view of the road), would count as flouting the rules or not.
In the privacy of their own homes, individuals may possess up to 10 ounces of cannabis flowers, but anything over 2.5 ounces must be securely locked away (e.g. in a safe, locked drawer or briefcase). If caught flouting these rules, the police regard it as a civil infraction, which is punishable with a $100 fine.
Driving while using cannabis
Michigan's cannabis laws state that it's illegal to drive a vehicle while under the influence of cannabis. Using cannabis in a vehicle is regarded as a civil infraction. If the authorities can prove that the use of the drug impaired the individual's ability to safely operate the vehicle, then the driver could receive a DUI (driving under the influence).
To make matters more complex, there's no roadside test for cannabis use. Saliva tests are problematic, as they only indicate if someone has used cannabis, not how much they've consumed or how recently they did so. Also, tolerance levels can vary substantially from person to person. This is why Michigan's authorities have chosen not to set a legal limit for THC levels.
Working while using cannabis
Like many other US states that have legalised recreational use of cannabis, Michigan's law still gives employers the right to carry out drugs tests on their staff. They are also legally able to fire employees based on the results of the test.
Legalising cannabis – a success story?
In financial terms, Michigan's decision to legalise recreational cannabis has paid off. The market has grown rapidly since 2018, and Andrew Brisbo, executive director of the Michigan Marijuana Regulatory Agency, estimated that sales of cannabis could reach as high as $1billion by the end of 2020.
The Marijuana Regulatory Agency reported that throughout 2020, the combined sales of medicinal and recreational cannabis reached $984.7 million.
This speedy growth was especially notable during the COVID-19 lockdown. Brisbo commented: "Overall, the industry has been going like gangbusters during the pandemic. There's been a tremendous interest in cannabis in Michigan. I think a lot of people are using it for self-medication, easing of the mind, and stress reduction."
Since June 2020, Michigan's Marijuana Regulatory Agency have reported that cannabis sales have increased 65% to $149 million over the year period.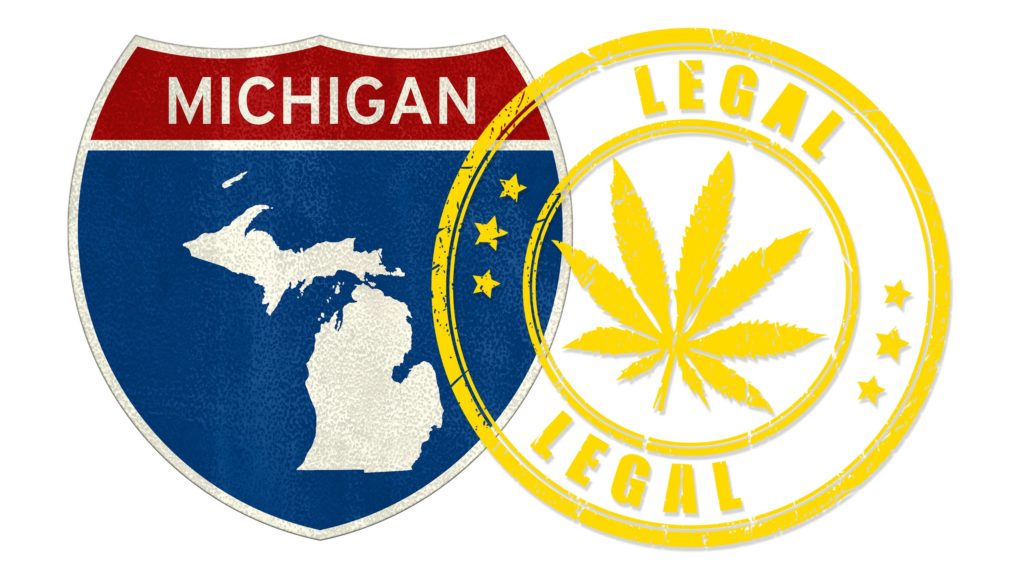 Can you sell cannabis in Michigan?
It's not possible to sell cannabis in Michigan. However, this isn't due to the fact that it's illegal but actually because the recreational cannabis law was only introduced in 2018, and at the time of writing, the state's authorities had yet to create a structure for issuing retail licences.
Some industry experts believe that cannabis users could be waiting as long as 2020 for the first retail stores to open.
However, the law does enable individuals to access cannabis in other ways. For example, it's permitted to 'gift' up to 2.5 ounces (or 15 grams of concentrated cannabis) to another adult, as long as no money is exchanged. It's also legal to grow supplies at home.
Some businesses are seeking to get around the licencing issue by offering their customer certain products that come with a 'free' bag of cannabis. In real terms, the customer is actually paying for the cannabis, not the product. However, this is a legally dubious approach, as 'gifting' technically involves no monetary compensation whatsoever.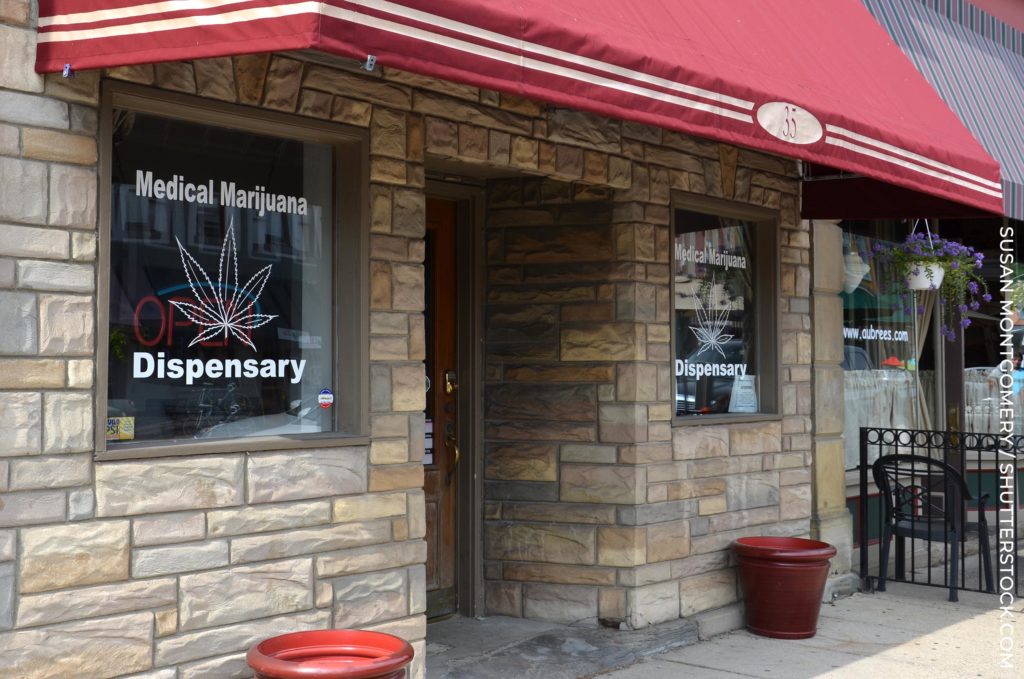 Dispensaries or 'provisioning centres' are in operation in places like Detroit. Although the number of dispensaries has dropped in the city, there are still around 60 dispensaries for residents to obtain cannabis from. The desirability and value of the product has caused security issues though, with some businesses in Detroit experiencing problems with break-ins.
Some parts of Michigan will not have any cannabis retailers at all. State law permits individual communities (e.g. cities) to opt out, for example, if they feel it sends a negative message to young people. At the time of writing, around 40 communities have chosen to adopt this approach.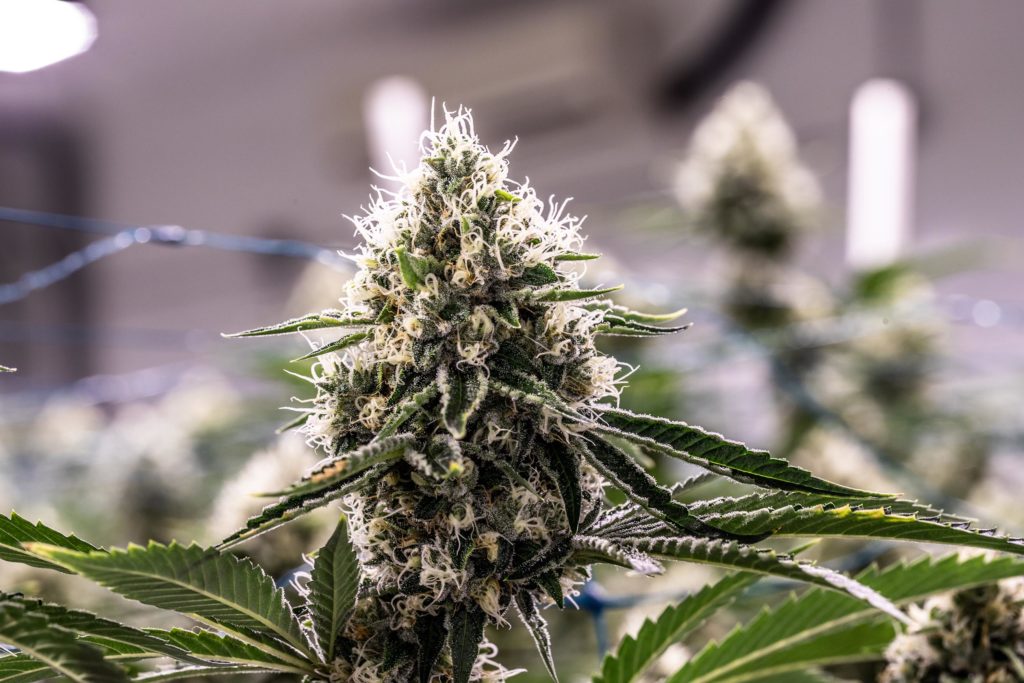 Can you grow cannabis in Michigan?
It's legal to grow cannabis in Michigan, but only in a private residence and under certain restrictions such as the following:
Only 12 plants may be grown per household.
The plants should be grown indoors, or if outdoors, they must be in a locked enclosure.
Plants grown outside must not be easily visible from public areas (e.g. a neighbouring park).
If renting a property, the tenant must seek approval from the landlord before growing the cannabis.
Michigan's limit of 12 plants is the highest in the US. The only other state that permits growers to cultivate 12 plants is Alaska. Most of the other states that have legalised recreational cannabis use only allow up to six plants to be grown.
Is CBD legal in Michigan?
According to legislation passed in 2018, CBD and other products derived from hemp do not fall under the definition of cannabis – therefore, they are legal to use, sell and purchase without a medicinal marijuana card.
The Michigan Department of Licencing and Regulatory Affairs states that, if it contains 0.3% of THC or under, it's legal to use it. However, the Food and Drug Administration (FDA), stresses that it hasn't approved any CBD products, and therefore cannot guarantee their safety or effectiveness.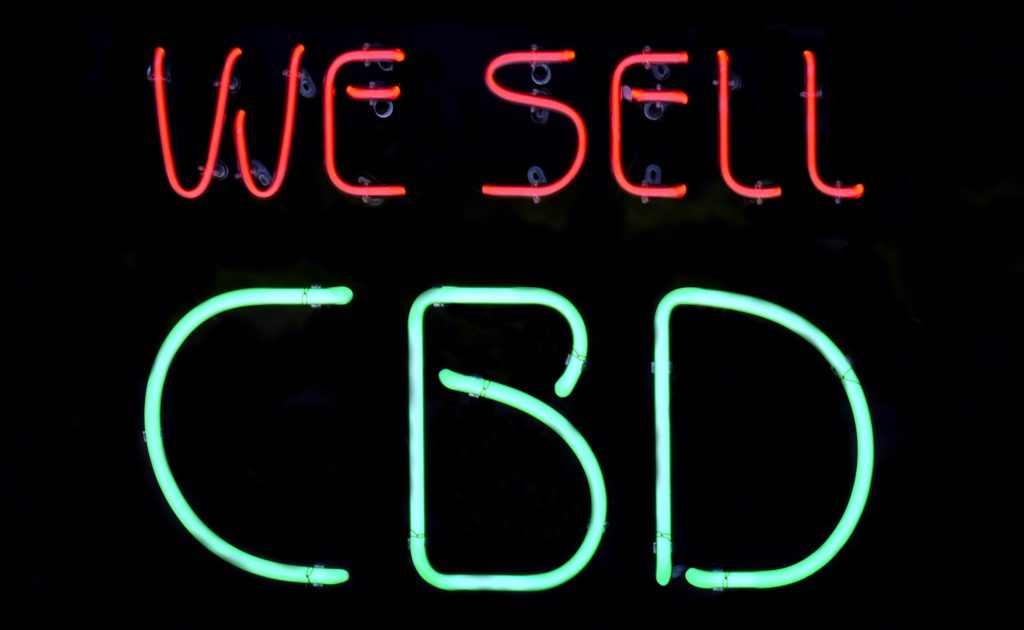 Medicinal cannabis in Michigan
Medicinal cannabis was made legal in Michigan in 2008. The law permits the use of cannabis when treating the following conditions:
Rheumatoid arthritis/arthritis
Seizures/severe muscle spasms
Crohn's disease/ulcerative colitis/colitis/inflammatory bowel disease
There are several other conditions that can be legally treated with cannabis, including obsessive compulsive-disorder (OCD), nausea, chronic pain, and post-traumatic stress disorder (PTSD).
Like recreational users, patients are permitted to use up to 2.5 ounces of cannabis at home, and may grow as many as 12 plants.
To receive medicinal cannabis treatment, patients must apply for a licence, which needs to be approved by their healthcare provider.
Industrial hemp in Michigan
In 2018, the Farm Bill was passed, permitting the cultivation of industrial hemp across the US. Michigan's state licencing law came into effect in January 2019. However, federal law forbids the issuing of registrations or licences until a state plan has been submitted and approved by the USDA.
The state plan must demonstrate that Michigan has the right policies and procedures in place to:
Keep track of where the hemp is produced
Ensure the levels of THC in the hemp are below 0.3% (the legal limit)
Ensure that hemp with THC levels above 0.3% is disposed of properly
Handle violations of the Farm Bill or the state plan
Good to know
If you are travelling to Michigan (or currently live there), you may be interested to know the following:
Cannabis history
Cannabis has been a part of Michigan's history for centuries. It was used by communities to create fibre and rope, and was regarded as a useful crop. However, the positive attitude towards cannabis and hemp started changing at the start of the 20th century.
Like the rest of the US, Michigan banned cannabis use in the 1930s with the passing of the Marihuana Tax Act. However, while much of the US was engaged in a 'war on drugs' during the 1970s, one city in Michigan adopted a very different strategy.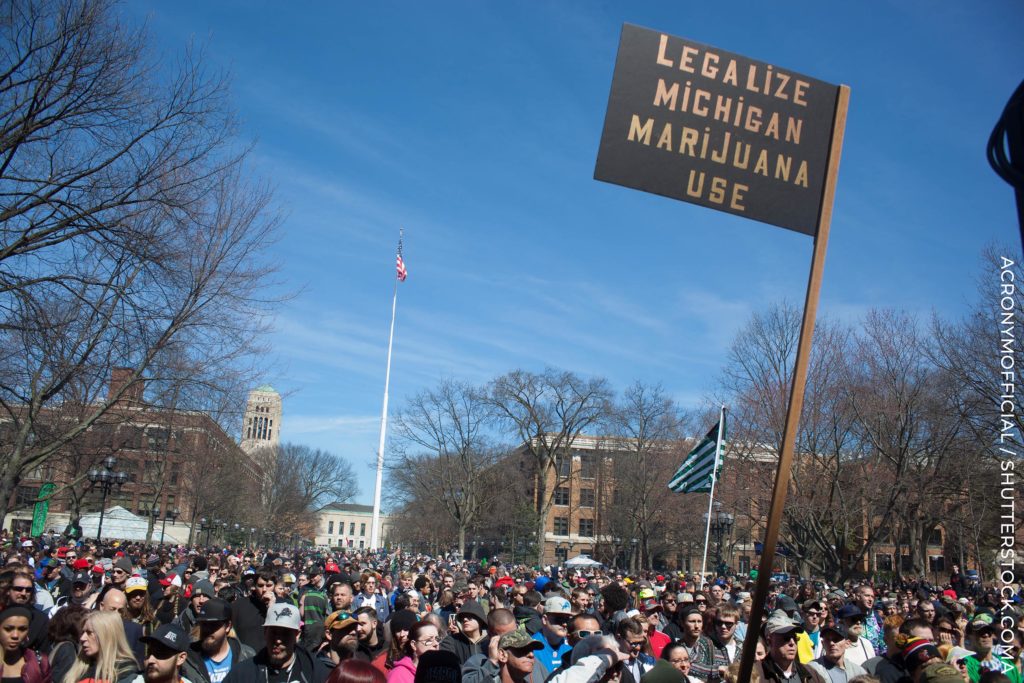 The college town of Ann Arbor was the location for many pro-cannabis rallies. For example, when the poet John Sinclair was sentenced to 10 years in prison for possessing two cannabis joints, protestors organised the Free John Sinclair Rally in a bid to see his sentence revoked.
The activism within the town ultimately led to changes in local law. For example, in 1974, possession of small quantities of cannabis in Ann Arbor became a civil infraction, rather than a criminal offence.
Michigan was one of the earlier states to legalise medicinal cannabis too (the 13th to do so), which reflects its modern attitudes towards the drug.
Attitudes towards cannabis
56% of voters supported the legalisation of cannabis, which indicates a strong majority views the drug positively. However, some industry experts talk about 'fear' campaigns, which led other Michigan residents to protest against cannabis legalisation.
Steve Hawkins, executive director of the Marijuana Policy Project, comments: "This issue [cannabis legalisation] enjoys strong support not only on the coasts, but also in the Midwest and all throughout the country."
With one in five states now choosing to legalise recreational use (and three in five legalising medicinal use), the big question is – will federal law change to keep up with the shifting attitudes of the country?
Disclaimer:

While every effort has been made to ensure the accuracy of this article, it is not intended to provide legal advice, as individual situations will differ and should be discussed with an expert and/or lawyer.