Japan More and more voices are being raised in Japan, calling for an end to the zero-tolerance policy on cannabis. One political party wants to see the ban on research on the cannabis plant lifted, thereby legalising medicinal cannabis. Interest in industrial hemp applications has also been growing. Might we tentatively be able to speak of a cannabis comeback?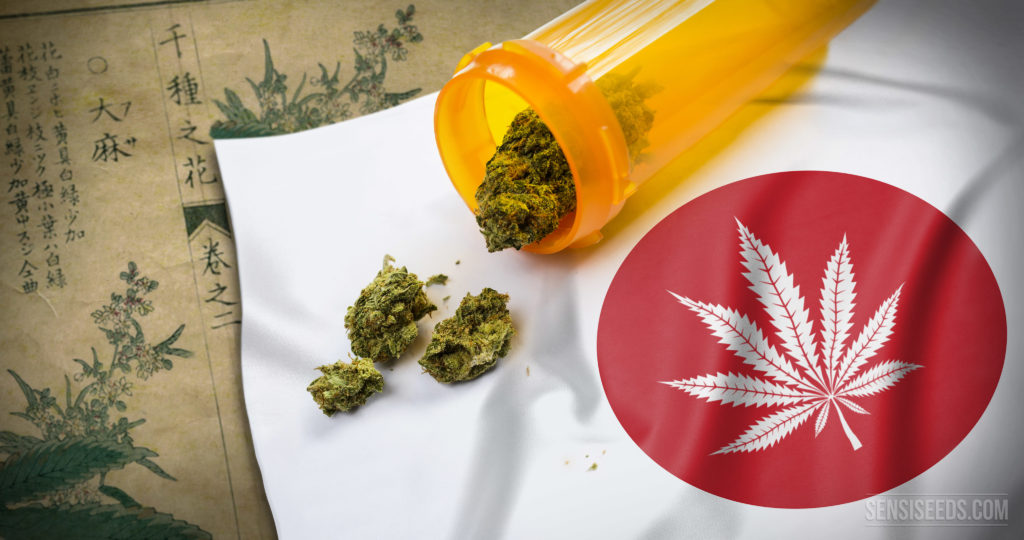 Japan has one of the world's most stringent drugs laws. Being caught with a joint for the first time in your life can be enough to warrant a five-year custodial sentence. The New Renaissance Party (Shinto Kaikaku) wishes to see an end to this policy. "We are proposing lifting the ban on research [into cannabis] to see what the truth is," Saya Takagi told Reuters. By legalising research into the cannabis plant, the New Renaissance Party hopes to champion the interests of a large group of Japanese patients who would be well served by medicinal cannabis.
Growing number of elderly people would benefit from legalising cannabis
The demand for medicinal cannabis is rising sharply in Japan, due to the aging of the population. Japan has 127 million inhabitants, and according to an estimate from 2014, 33% of them are already over 60 and just over a quarter are over 65. This brings with it a rise in the need for care. Sadly, as in other countries, cancer is a very common diagnosis for the elderly in Japan.
The population has now become thoroughly aware of the healing properties of the cannabis plant. This is largely thanks to the very long history of cannabis and hemp use in Japan. The Japanese are also perfectly aware nowadays that cannabis is being widely used abroad to alleviate the side-effects of chemotherapy. Nor has it escaped the nation's notice that a range of countries, and U.S. states, are increasingly legalising medicinal cannabis. "Nothing would be better for patients, if it is put to good use," said Kimiko Yajima, a 78-year old cancer patient from Tokyo, speaking to Reuters. "It would be great if pain were eased, even temporarily."
However, standing in the way of this is a nearly 70-year-old and extremely tough Cannabis Control Law. Article 4 of the Act even explicitly forbids the use of cannabis for medical purposes. The New Renaissance Party is keen to see an end to this situation as quickly as possible.
Patients making a noise for medicinal cannabis use in Japan
The legalisation of cannabis in the United States has gone full steam ahead since mainstream media started considering the topic. Suddenly, there was widespread consideration in America for the plight of patients who, at their wits' end, were turning to illegal channels to obtain medicinal cannabis. Although the issue was still taboo, the media was suddenly receptive to stories of how cannabis had helped in the treatment of cancer and the management of epilepsy. This helped increase the political support for legalisation. Medicinal cannabis is now legal in 25 U.S. states and in Washington D.C..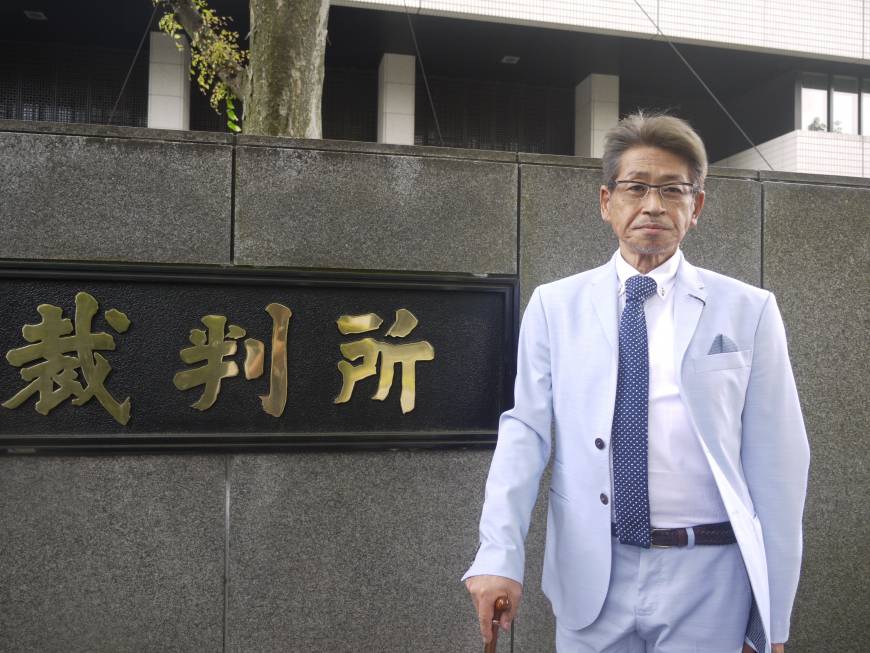 It is quite conceivable that Japan will go down a similar route, since there is increasing attention being paid to campaigners for medicinal cannabis. Currently, Masamitsu Yamamoto is campaigning to grow the political interest in the issue. His reason? Because the police found 200 grams of cannabis in his house during a search in December 2015. This was cannabis that Yamamoto was using medicinally to treat his advanced liver cancer.
Before starting to grow cannabis, Yamamoto had contacted the Japanese ministries of Health, Justice and Agriculture to ask why cannabis was illegal for medicinal purposes and why no clinical studies on it were being conducted. In each case, the unyielding answer was that such studies on cannabis were not permitted in Japan. The results of Yamamoto's own one-man experiment, however, are telling: his condition improved greatly through the use of cannabis. Yet, even though he had never sold or given it to anyone else, he was arrested. Yamamoto did not take this lying down; he metamorphosed into a figure generating great interest in medicinal cannabis, breathing new life into the controversial cannabis debate in the country.
Will hemp lead the way in Japan?
In the last general election, the New Renaissance Party unfortunately failed to gain any seats in the House of Representatives. While it is true that this pro-cannabis party is helping draw national attention to the controversial issue of cannabis, it is very much open to question whether Japan will be going down precisely the American route to legalisation any time soon.
It seems likelier that industrial hemp will be what puts the cannabis plant back on the agenda in this country. The growing of hemp is permitted as a cottage industry in Japan, but it requires a licence to which highly stringent conditions are attached. Several sections of society are keen to see this change and feel that the Kyoto Protocol is on their side. Signed in 1997, the Protocol forms part of the UN Framework Convention on Climate Change and regulates the emission of greenhouse gases.
On 2 July 2016, a great range of advocates for hemp held the inaugural Kyoto Hemp Forum, where they discussed sustainability, the climate emergency and the need for the ban on the cultivation of industrial hemp to be lifted internationally. The Forum was held at Kyoto International Conference Center, the very same location where the Protocol was signed.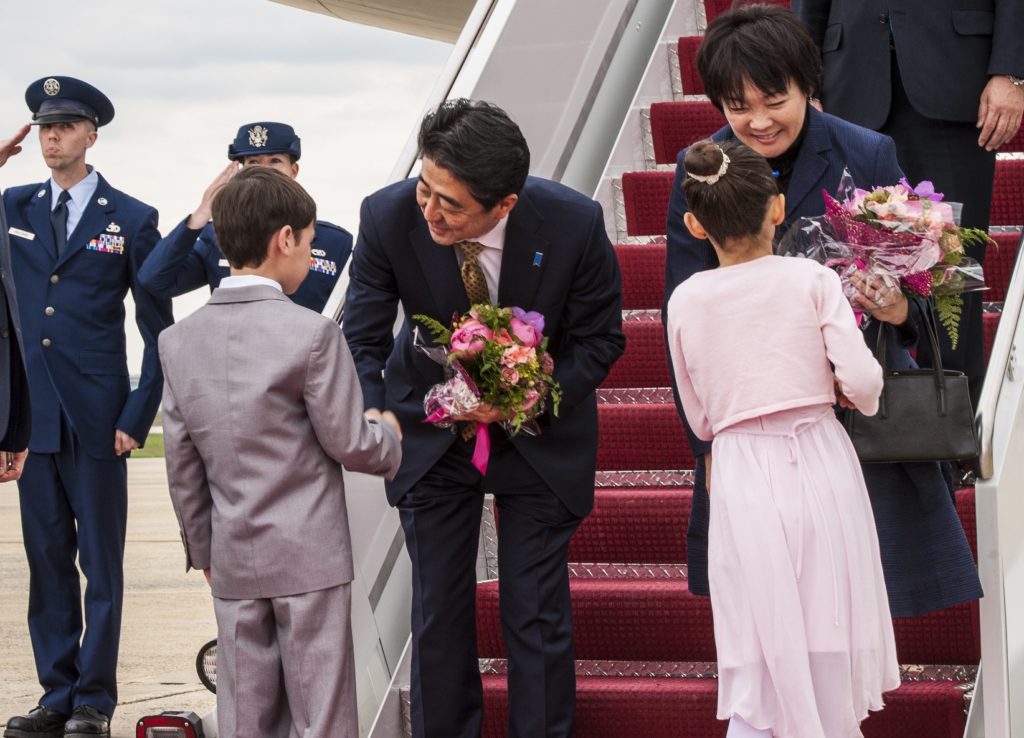 One of the prominent speakers at the Forum was Akie Abe, wife of the present Prime Minister Shinzo Abe. Mrs Abe is a fervent advocate of hemp and regularly speaks about the topic. In an interview with a Japanese magazine, for instance, she said, "Hemp is a plant all of whose parts can be used effectively." Later in the same interview, she said, "While [hemp] is not yet permitted in Japan, I think it can be put to great practical use for medical purposes as well."
Also taking part in the Forum were Chris Conrad, author of 'Hemp: Lifeline To The Future', and Sensi Seeds founder Ben Dronkers. Watch Chris Conrad and Ben Dronkers speaking at the Kyoto Hemp Forum here
Can we speak of a cannabis comeback?
So, to summarise, Japan has a political party championing medicinal cannabis. This party, the New Renaissance Party, is led by defectors from the governing Liberal Democratic Party (LDP) of Prime Minister Shinzo Abe. His own wife is making no bones about her wish for hemp and medicinal cannabis to be legalised; she was even the keynote speaker on that subject at the conference. Patients who benefit from medicinal cannabis are increasingly being given a hearing in the country's media.
History instructs us that deep-rooted laws are not repealed overnight, but Sensi Seeds is hopeful that the current developments will continue and will bring about a cannabis comeback. This would be good news first and foremost for Japan, but would certainly herald better times more widely for the whole of Asia, where tough cannabis legislation is the norm. We will be keeping tabs on developments.