Uruguay A few weeks ago, we brought you the first part of the interesting interview we conducted with Julio Calzada, Secretary-General of the National Drugs Board in Uruguay. But all good things must come to an end and below you will find the second part of this unforgettable meeting.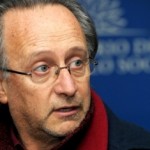 Julio Calzada
Julio Calzada was the Secretary General of the National Drugs Board of Uruguay.
---
Julio Calzada played a huge role in the cannabis legalisation process in Uruguay. Shortly after releasing part 1 of this interview, Calzada resigned from his function as Secretary General of the National Drugs Board of Uruguay because a new government took office.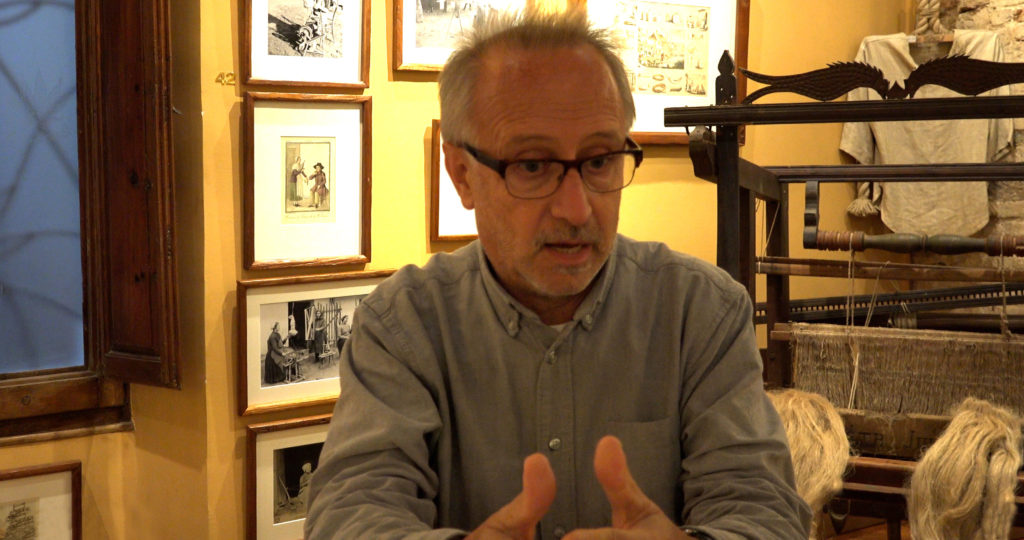 A few weeks ago, we brought you the first part of the interesting interview we conducted with Julio Calzada, former Secretary General of the National Drugs Board in Uruguay. But all good things must come to an end and below you will find the second part of this unforgettable meeting.
We are going to tackle hot topics such as the impact on the rest of the world of Uruguay's brave decision to legalise the entire process of the production, sale and consumption of cannabis. What's more, Calzada had no qualms about talking to us about drug trafficking, the black market and even what led Mujica to make such a daring decision. The step that Uruguay has taken has been etched in our memory, and has had a positive effect on all our advocacy work in campaigning for the total and absolute legalisation of cannabis.
Don't miss this new instalment!
The important role of the IRCA (Instituto de Regulación y Control del Cannabis – Institute for the Regulation and Control of Cannabis)
Another question that Uruguayans ask us is whether they would be able to buy cannabis seeds from Europe or other countries, should the need arise at some point. Can they obtain supplies from foreign cannabis seed banks?
J.C. – Well, the general regulations only require the authorisation of the Institute for the Regulation and Control of Cannabis. It is this institute that decides what can be bought, as it is the only body authorised to approve the import of genetics into Uruguay. As such, it functions as a bottleneck. If you are a Uruguayan user and would like to purchase plant genetic materials unavailable in Uruguay, you can only do so through the IRCA.
Are Uruguayans not able to order certain genetics from a foreign seed bank? If Uruguayans have an authorisation and are registered and thus entitled to grow the plant in Uruguay, can they not do so?
J.C. – They have to do it via the IRCA, which is the body responsible for authorising such a purchase. In fact, a double authorisation must be obtained, since the Ministry of Public Health must also give its approval. These are the monitoring mechanisms set up in accordance with the United Nations conventions. We interpret the conventions flexibly. We favour an interpretation that allows us to develop a set of policies that we can implement, while safeguarding freedoms and human rights. But the conventions are there and we are signatories to them, and we of course abide by them.
So everything must be done through the IRCA, is that right? You are not able to purchase the seeds independently?
J.C. – Correct. There is no other way than through the IRCA. If a grower wants something specific, he or she may request it from the IRCA and the IRCA will obviously process this request. It will examine the case together with the Ministry of Public Health. If, for instance, there is a certain strain with a very high THC level which may carry a greater health risk, this factor may prevent the purchase of the strain from being authorised. But generally, there is a framework that oversees the entry of cannabis into the country.
In other words, there is no such thing as an outright NO from the outset. Rather, every case is assessed and all options are considered.
J.C. – Yes, of course. An outright NO is never given. Rather, all options are assessed, as well as any questions that may arise. The law's objective is to fundamentally dismantle the black market, to assure public health from the perspective of human rights, and that is our aim. None of our objectives are totally prohibitive in nature.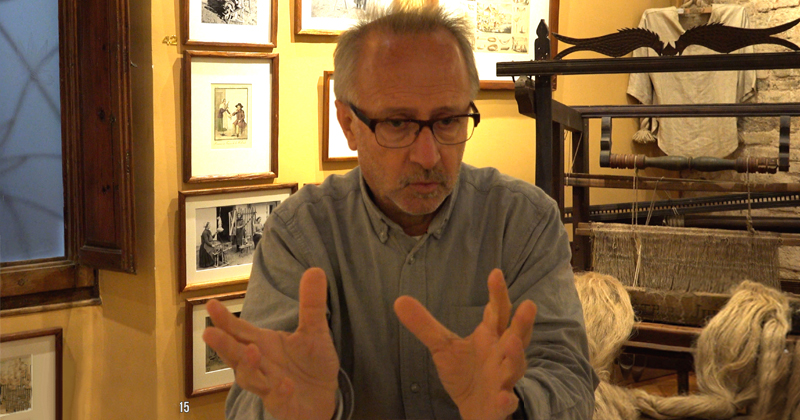 The burden of drug trafficking in Uruguay
Are these two aspects the reason why Uruguay chose the path of regulation? Bringing drug trafficking to an end on the one hand and providing society with a necessary medicine on the other.
J.C. – Yes, that's right. This legislation involves safeguarding a whole set of rights. Something that is not always clear is that drug use in Uruguay has been legal since 1974. In other words, the consumption of drugs in Uruguay has not been illegal for the last 40 years. This is in contrast to all other Latin American countries and I'm talking about all drugs, not just cannabis. Unlike what happened to the rest of Latin America, which implemented prohibitive, restrictive policies directly connected with penal law, in Uruguay consumption is considered a private matter. Thus and in so far as it does not affect third parties, it is a matter of individual free will. And judges may not interfere in private matters, as per article 10 of our Constitution, which states that judges may not intervene in individuals' private affairs. This is very important.
So, what we are doing is ensuring that individuals have legal access to the drug.  This is what was happening in Uruguay and for this reason, we reached a dilemma at a certain point, i.e. the big political debate between those who were opposed to this law and those who were in favour. And we pursued the issue.
So is it in your opinion that this situation would continue in any event?
J.C. – Well yes. Otherwise, they would have had to table a proposal to ban the use of all drugs and no one wanted that. That at the heart of the matter. Our view was that as, on the one hand, the government tells people that they are allowed to consume drugs, but on the other hand it does not legally authorise them to obtain the drugs, people were being forced to turn to the black market and this was a blatant violation of individuals' right to safety. They were made to act in an unsafe way, which very often involved violence, so what we established were rules to ensure that these actions were conducted in a certain way.
Have you been able to verify that there has been a positive impact with regards to drug trafficking? Have there been changes, tangible results?
J.C. – I believe we have to be very careful about this. We are working with more than 140 academics, of whom 60 are from other countries, including Spain, the Netherlands, the UK, Germany, the US and Canada, in order to assess this law over time. We have identified five elements in our analysis of the law including aspects that are not usually assessed in drug policy analysis. They relate to coexistence and safety within communities, for instance, and also health issues and fair law enforcement, and so on. What we have to bear in mind in all this is that in Uruguay, most people prosecuted for drug-related crimes are poor people. Whenever the use of drugs is very democratic, drugs are consumed by the upper classes, the lower classes, the middle classes… and the use of higher risk and more expensive drugs is almost entirely restricted to the upper classes.
The impact of Uruguay's decision on the rest of the world.
In what way has the legalisation of cannabis in Uruguay impacted other Latin American countries?
J.C. – In the first place, we have not experienced any pressure from any of the governments in the region, neither from governments with progressive tendencies, nor from the more conservative ones. In all cases, we have felt a tremendous amount of respect while we were developing our policies.
We increasingly realised that our society was becoming more violent. Just as our society was experiencing economic growth and becoming more equal, had future prospects and was coming out of a severe crisis that had been ongoing for more than 40 years, we were at the same time experiencing a progressive increase in crime and violence. Well, we said to ourselves, what on earth is happening to us? And we began to analyse the situation, to specifically focus on discovering the aspects linked to crime and violence. What we found was that the rising violence in our society was not a direct result of drug use. Rather, it was directly associated with the way in which drugs were being sold and purchased.
Was there any country that served as an inspiration to Uruguay?
J.C. – In terms of Uruguay's internal politics, you might not realise, but we were accused of putting up a smokescreen, of creating a political distraction when we made this proposal, when we presented the draft bill to Parliament. And yet nothing could be further from the truth. At the time, there was a sense throughout the country, a real conviction, that continuing with a strategy of control, based entirely on penal law, would lead us nowhere and in order to formulate an alternative proposal, we looked at all options.
Did Uruguay study the experiences of other countries?
J.C. – We did not believe in the notion of "models". There is no such thing as the "Dutch model". We can talk about the Dutch experience, because no other country has done what the Netherlands did. The Netherlands was able to do what it did thanks to its political culture, its constitutional arrangement and the idiosyncrasies of its people. So we studied the Dutch experience very intensely and we worked with Dutch universities and research centres. We also studied what was done in Australia's case, where in certain states there was a certain type of regulation in place for a given amount of plants. In addition, we thoroughly analysed the loopholes through which cannabis clubs flourished in Spain and the fundamental arrangements in the Basque country as well as Catalonia. We also studied everything that was done in the US, in the states where cannabis was legalised for medicinal use.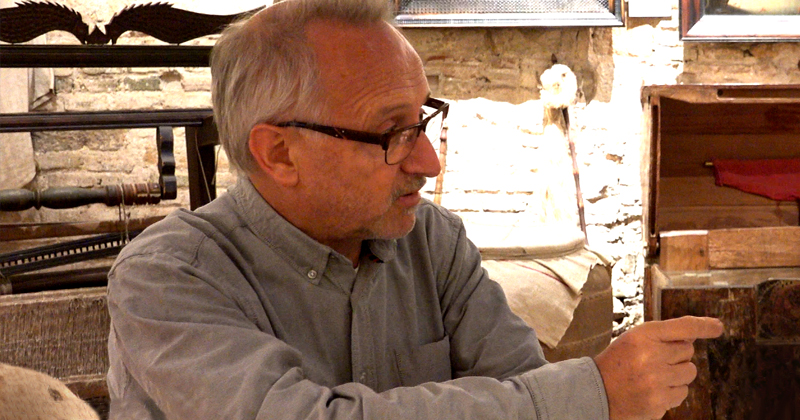 Having reached this point, do you think Uruguay has become an inspiration for other countries?
J.C. – What we have to work on more, in terms of possible pathways, is the fact that these are drugs that must be regulated in some way, that cannot be left purely at the hands of the market. There must be certain rules in place regarding these substances, because, well, not in the case of hemp, but in the case of cannabis, which has psychoactive effects, they carry health risks and may cause harm. It is important to be careful and cautious when using them, and we have to educate people about this. That is why the Cannabis Museum (Hash Marihuana Cáñamo & Hemp Museum Barcelona), for instance, is important to us and why we wanted to persuade them to set up temporarily in Montevideo.
Regulation, Mújica's experiment
Mujica made a very brave decision, given that the decision on the entire process of regulation was taken while he was still President. Normally, government leaders support regulation only once they are out of office. Why do you think this happened? It was quite a phenomenon; he set a precedent in a spectacular way. What do you think we owe this to?
J.C. – Well, he himself said it. Somebody had to make the first move. Those are his words, not mine. What I can do is give an analysis of sorts of who Mújica has been over the course of his political career, which spans nearly 60 years.
He has always been someone who never took the political costs into consideration whenever he made a decision, both in his successes and his failures. Again, those are his words, not mine.
Yes, indeed. He himself said that it was an experiment.
J.C. – That's right. It is not possible for societies to develop in a different way if we don't experiment and that is how things are in real life, whether we are talking about scientific research, or in terms of social and cultural aspects. It is vital to be clear about what is being done and we are very clear about what is being done. "Experimenting" is not a bad word. What the right has done is to experiment and treat Uruguayans as if they were guinea pigs. And what social policy isn't also a social experiment? For instance, the total deregulation of the healthcare market, which was undertaken in Latin America through the most rigid form of neoliberalism, particularly in Uruguay in the 1990s, or in Chile during the military dictatorship of the 1970s, is an example of a social experiment that had brutal consequences, with a wide range of implications. What we are therefore doing is an experiment, a controlled one, with the clear scrutiny of the State and the active participation of society. The cannabis social movements and workers' social movements have played a fundamental role in this. Note that until it became law, it was simply not on the agenda and no employer would condone an employee's consumption of cannabis.
To be continued…
We hope that you enjoyed this second part as much as we did. We will continue to give you small doses of what we consider to be, without any doubt, one of the most interesting interviews we have ever conducted. The story continues and our gratitude goes out to those who have contributed one way or another to this.
We will keep you informed!