Consumption Estimates of the number of deaths attributable to cannabis vary wildly, from the preposterous claim of 30,000 per year published in a largely-debunked letter to the British Medical Journal in 2003, all the way down to zero. Here, we assess the claims made by the media and the science—or lack of it—behind them.
Estimates of the number of deaths attributable to cannabis vary wildly, from the preposterous claim of 30,000 per year published in a largely-debunked letter to the British Medical Journal in 2003, all the way down to zero. Here, we assess the claims made by the media and the science—or lack of it—behind them.
"Cannabis Kills 30,000 per Year"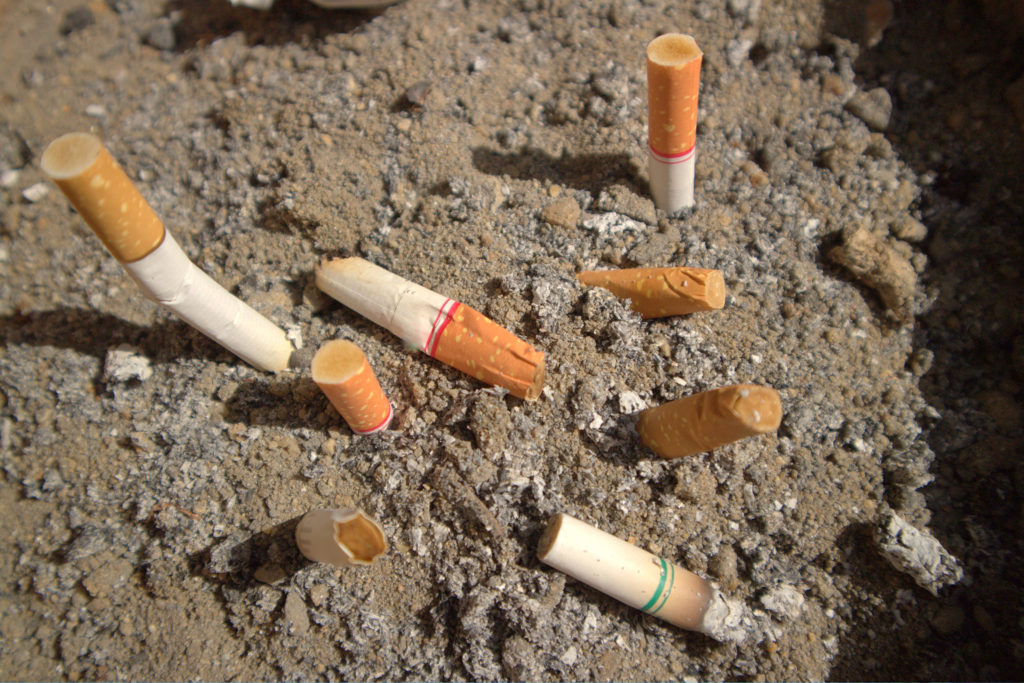 One of the most notorious examples of anti-cannabis propaganda is the 'cannabis kills 30,000 per year' claim made by the British tabloid, the Daily Mail, in reference to the afore-mentioned letter to the BMJ.
While most mainstream newspapers also reported on the letter in sensationalist terms, at least they were generally accurate in repeating what the scientist behind the claim actually did say, which was cannabis 'could kill' 30,000 per year.
In any case, if one looks a little deeper the holes in the source argument are glaring. The letter equated the long-term danger of regular cannabis smoking to that of cigarette smoking; based on that assumption, the author estimated that it would cause an equivalent number of deaths.
A simple look through dozens of existing studies shows that the dangers of tobacco are in no way comparable to cannabis; indeed, recent studies suggest that long-term cannabis smokers may actually have slightly improved lung function, compared to tobacco smokers and even non-smokers.
Toxic Dose of THC Almost Impossible to Achieve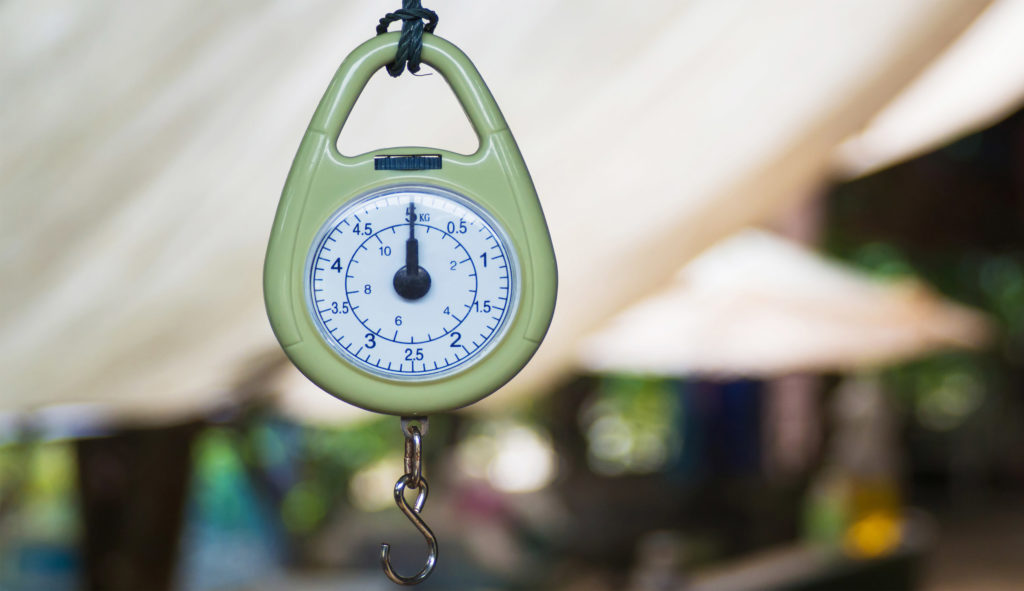 Again and again, it has been shown that cannabis carries no risk of death from overdose. So, unlike heroin, alcohol, cocaine and many other illegal drugs (and plenty of prescription medications too!), taking too much cannabis will not kill a human. It has been impossible to establish a median lethal dose of THC for humans, as recorded fatalities are non-existent.
Doses of over 3g/kg of THC administered orally were insufficient to kill most dogs and monkeys tested in one study from the 1970s. Although some animals did die from as little as 1g/kg, these cases were in the minority; they were insufficient to provide a basis for a median lethal dose or LD50—which must kill at least 50% of a given population.
For reference, most 'medible' cannabis products available in the U.S. today are estimated to contain between 15mg and 50mg per serving, although some high-strength products may contain up to 200mg.
A 60kg adult would need to eat 180g of pure THC to achieve a dose of 3,000mg/kg, and it would be extremely unlikely to cause death (although this has not been exhaustively tested in humans). Another estimate holds that around 680kg of cannabis would need to be smoked by a human within fourteen minutes to produce a lethal effect.
Could Intravenous THC Kill?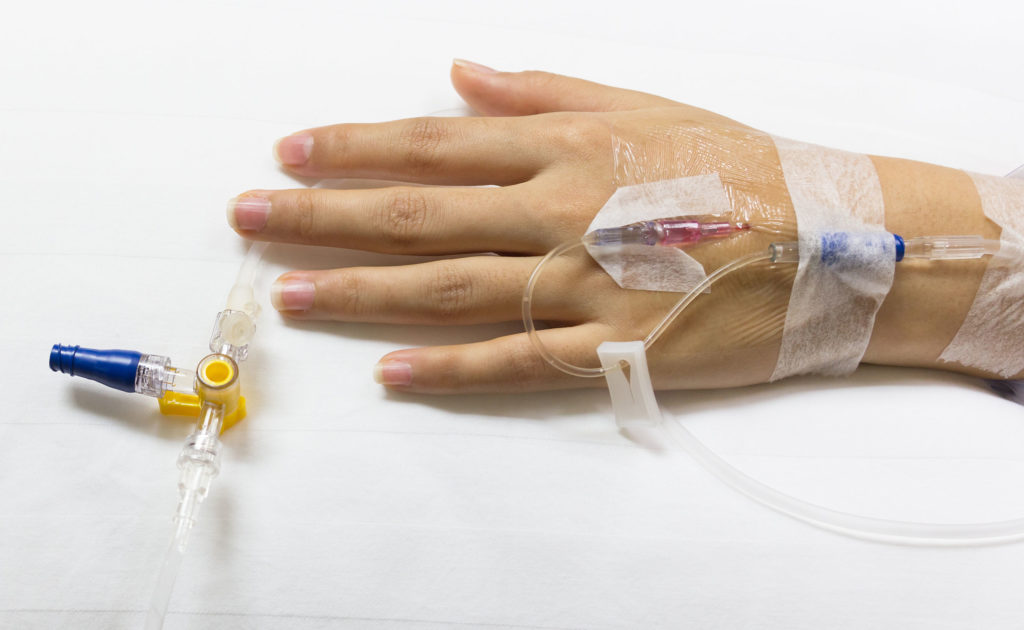 Although it was impossible to ascertain an LD50 for orally administered THC in dogs and monkeys, intravenously administered THC yielded quite different results. When injected with THC at 92mg/kg, all monkeys survived and recovered from all ill effects within four days; however, all but one of the monkeys injected with THC at 128mg/kg died within thirty minutes, with the last succumbing within three hours.
It is possible to intravenously administer THC to humans, although this is not known to occur recreationally and is not part of any current medical cannabis treatment program. There are trials in place to assess the effective of intravenous THC in several countries, but even if techniques improve and injectable THC became widely available, it would likely still represent a small fraction of overall cannabis use.
Furthermore, if THC administered to humans was lethal at similar doses seen in monkeys, it would be necessary for a 60kg individual to inject 7.68g of pure THC to achieve a fatal dose. As lethality of THC decreases further up the phylogenetic tree (the LD50 for rats is just 40mg/kg), it would be expected that a human would require a higher dose than a monkey for death to occur.
Lethal Dose of Other Common Intoxicants
Alcohol, cocaine and heroin can all be fatal after one excessive dose, something that is apparently impossible for cannabis. Although rare, there are cases of individuals consuming enough alcohol in one gulp to cause fatal poisoning. The lethal dose of alcohol is 5-8g/kg; blood alcohol content of 0.4% or above is considered fatal for around 50% of humans.
As little as 30mg of cocaine (which can easily be snorted in one small line) can cause fatal overdose in susceptible individuals, although the lethal dose for an average non-tolerant adult is estimated at 1.2g. The lethal dose of heroin is estimated at 200-500mg for non-tolerant individuals, but habitual users can tolerate up to 1.8g without ill-effect.
Sudden Unexplained Death Attributed to Cannabis Toxicity
Despite the apparent impossibility of achieving a toxic dose through smoking or oral consumption, there are claims that the precise opposite is true. In 2004, British media widely reported that a 36-year-old Welsh man named Lee Maisey had died as a result of cannabis use. Maisey died suddenly on 23rd August 2003, and was reported to have consumed an average of six joints a day for around eleven years prior.
The Pembrokeshire coroner responsible for conducting the autopsy, Michael Howells, recorded a verdict of death by misadventure, as Maisey had been taking part in an illegal activity at the time of death. This conclusion was reached due to toxicology reports indicating that Maisey had significant quantities of cannabis in his blood.
A lecturer in addictions at the University of Hull, Dr Philip Guy, added his voice to the clamour, stating that 'death was more likely' if users ingested rather than smoked cannabis; Dr John Henry, a professor of toxicology at Imperial College, even stated "I have not seen anything like this before. It corrects the argument that cannabis cannot kill anybody".
The Rebuttal
However, the Federal Health Ministry of Switzerland asked Dr Rudolf Brenneisen, a professor at the University of Bern's Department of Clinical Research, to review the results of the autopsy. Dr Brenneisen noted that the toxicological data was inconclusive and that the verdict was illegitimate.
The toxicological analysis, conducted by UK laboratory Forensic Alliance, concluded that Lee Maisey's blood contained 130ng/ml of THC-COOH, a metabolite of THC. THC itself was not detected, due to technical difficulties. This level of THC-COOH in blood is considered moderate, and heavy users often exhibit blood THC-COOH levels of 500ng/ml and higher.