Of all the intoxicants in the world, THC is one of the stickiest; it stays in the system for a long time. This is inconvenient for people who take mandated drug tests, or for those who live in places that perform roadside drug testing. Do you need to pass a drug test and want to flush cannabis out of your system? Check out these 3 detoxing methods.
Despite the fact that the world is becoming ever more cannabis-friendly, there are still some logistical hurdles for cannabis users. In some countries, it is common practice for certain professionals to take a mandatory drug test. Roadside drug testing has also become more prevalent over the years.
The classification of cannabis is still debated, and despite progress in the legalization movement, it is still considered a dangerous intoxicant by most governments. In fact, even in places where cannabis is legal, it is still taboo to drive under the influence or to test positive in the professional context. Naturally, this situation can make a patient or recreational customer's cannabis experience difficult and less than ideal – especially if they were to test positive for cannabis.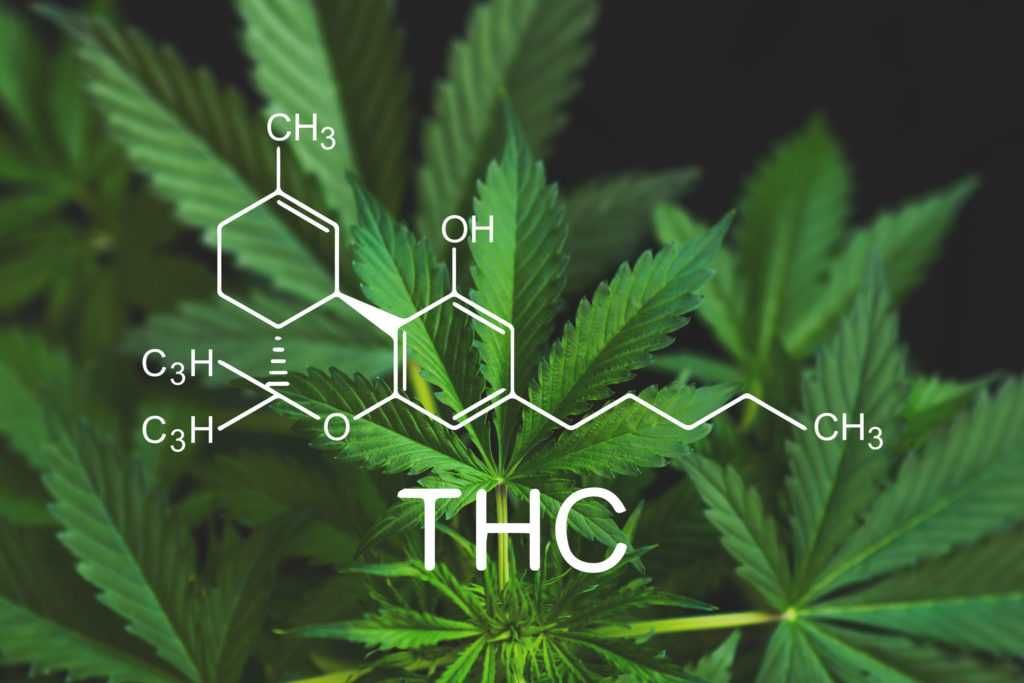 How long does THC stay in your system?
When drug tests are performed, they are virtually never testing for THC. Rather, they are testing for a metabolite of THC that is produced in the liver: In THC's case that is THC-COOH. This THC metabolite lives in urine and blood for much longer than THC itself. The evidence reported a THC-COOH plasma-elimination half-life of up to 12.6 d in a chronic cannabis user, which means that every 13 days, whatever amount of it present in your body will decrease by 50%.
According to a factsheet issued by the National Drug Court Institute, one-time (or very sparse) consumers can eliminate cannabis in a matter of days. If consumed more frequently, it can take longer for the body to flush out the accumulated cannabinoids: at a cut-off concentration of 50 ng/ml, an occasional user urine sample wouldn't contain detectable cannabinoid metabolites levels 3-4 days after smoking, the detection period being up to 10 days for a chronic user.
Cannabis detection is influenced by many factors such as the potency of the cannabis itself, the frequency with which it is used and the state that your physical body is in (metabolism, body fat, and amount of physical exercise).
Your body itself is a prime factor in the equation, as THC is stored in fat cells. These fat cells progressively release THC, along with other cannabinoids, into your blood. Fat cells are a prime factor in gaining or losing weight. Although not confirmed by scientific studied, it might be theorized that when more fat cells are present in the body, more THC can be stored in that body.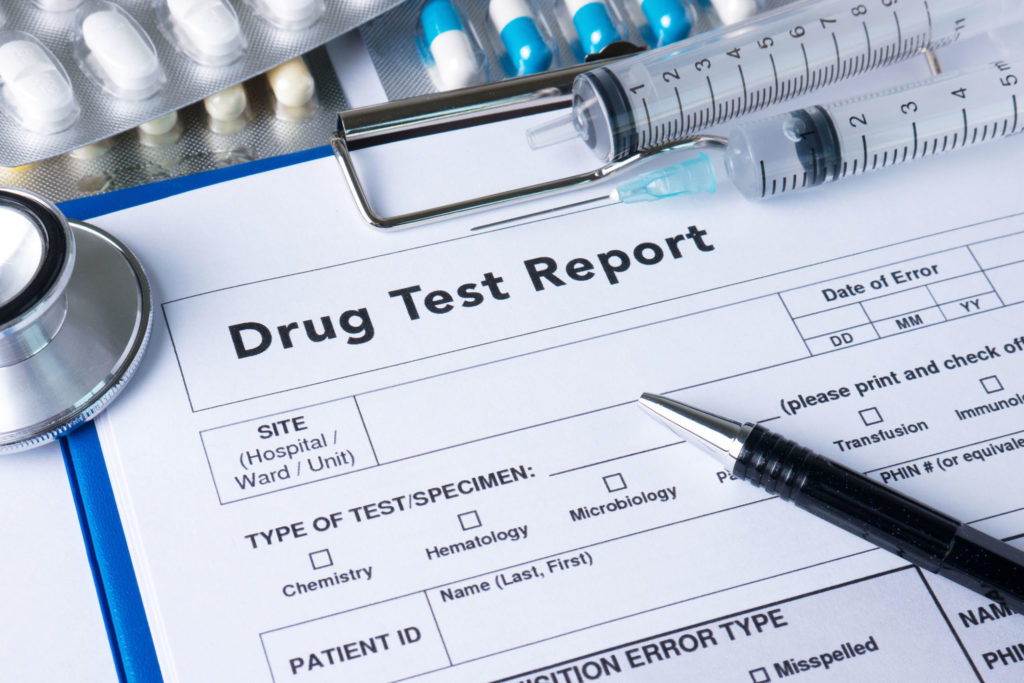 How to pass a drug test in 2 days
To succeed in flushing cannabis out of your system in time for a test also depends on what kind of drug test is being administered. Most employer mandated drug tests are urine tests, whereas most roadside drug tests are saliva swabs.
For infrequent cannabis users, cannabis can be detected in urine 3 to 4 days after consumption with most urine testing facilities. Saliva swabs detect THC and its metabolites for up to 30 hours after use at most.
This window grows increasingly large the more you consume, except in the case of saliva testing, in which the frequency with which you use doesn't really matter. This is why the best way to avoid testing positive on a drug test is to abstain from use. That's an unlikely and unwanted solution for many consumers, so good timing and preparation are the next best solutions.
There's no sure-fire way to detox from cannabis and its metabolites rapidly, regardless of what certain detox products will tell you. There are too many factors that play a role, and most of those factors vary from person to person. However, there are ways to prepare for a drug test and reduce the chances of testing positive.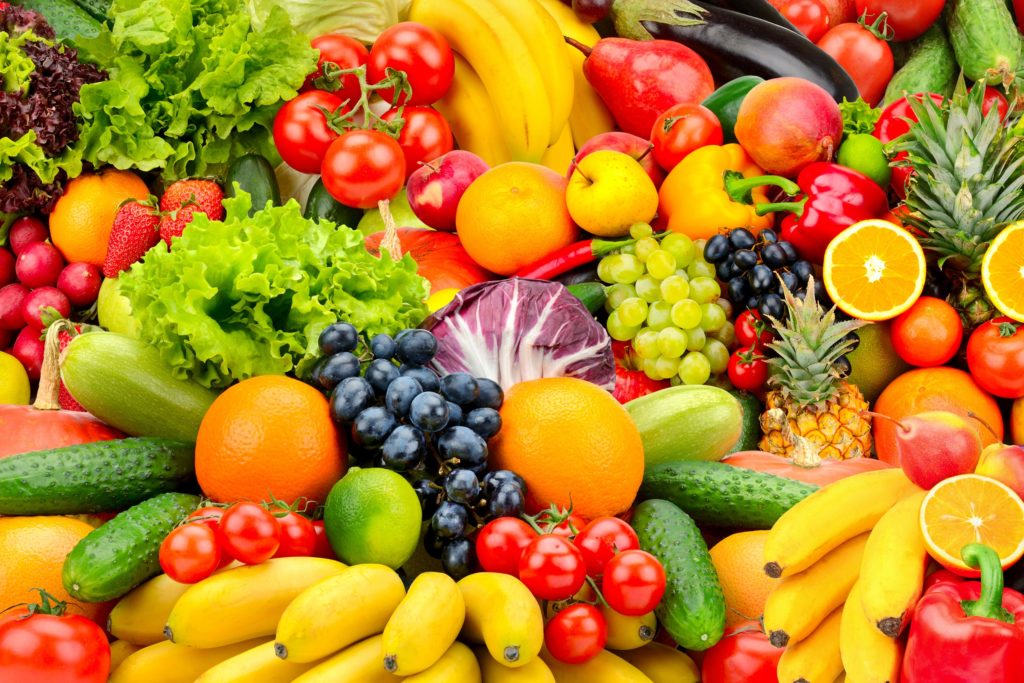 1. Detox with diet: Consume detoxifying foods and drinks
This one's tricky. Detoxing with foods is a debatable topic altogether. Detox diets are popular, and generally have two goals: To help you lose weight, and to help you release toxins. The first goal is not the focus of this article, but the second one is.
Do detoxifying foods help you release toxins? That hasn't been proven yet. Hopefully more research will emerge, since so many people follow these diets. Anecdotal reports do suggest some dietary changes that might help you though:
Increase your fluids intake
Fluids help dilute metabolites in urine. Metabolites are a chemical produced by the body from another chemical taken into the body, THC COOH in the case of delta-9 THC. Drug tests are designed to measure a certain amount of metabolites, and under the specified threshold, results are considered negative. This means it is not necessary to eliminate every single trace of those metabolites to pass a drug test.
However, drinking high amounts of water can result in urine with low levels of creatinine. In drug testing, urine samples should be tested for creatinine, and if creatinine is below a certain threshold (less than 4.0 mmol/L), negative results may not be valid. Many labs specialized in drug testing consider this an obvious attempt at diluting one's urine, and it has been known to be flagged as "suspicious" (and could result in a positive test, or an invalid test result).
An alternative would be a drink that provides other elements besides its fluid nature; for instance, a natural detox drink such as cranberry juice, or green tea. If you are taking the non-organic path, several energy drinks contain minerals and/or electrolytes, which can make your urine a more 'electrically conducting solution'.
Focus on fruits, vegetables and healthy beverages
Carbohydrates and fat are two elements found in many, many foods. For the most part, if you consume processed foods, it is nearly impossible to avoid them. In the case of detox, the more you replace processed food with healthier items such as vegetables or fruits, the more chances you have to detox faster. It's also worth noting that fruits and vegetables are full of water, helping you with the first suggestion; hydrate yourself!
High quantities of fat in your digestive system can slow down its ability to detox. THC is fat soluble, which could suggest that increasing fat contents can trigger a brand new lifecycle for the cannabinoid.
Lemon juice / lemon water
Everybody knows a health-conscious person who drinks some lemon juice mixed with warm water (lemon water) in the mornings. This is because lemon juice increases metabolism, especially with respect to the way that the body metabolises lipids (fats) – which is exactly where cannabinoids are stored in the body. If you've got notice for a drug test, start consuming lemon juice in the mornings as soon as possible.
Naturopaths and herbalists often prescribe cranberry juice as a detoxification method, although there's little scientific evidence to support this. This suggestion mainly rests on anecdotal evidence of success when it comes to THC detox. In any case, the consumption of a cranberry juice beverage lowered the number of clinical urinary tract infection (UTI) episodes in women with a recent history of UTI ; this is the main reason that cranberry juice is used in naturopathic practice.
Be warned: drinking cranberry juice makes your pee turn pink! So try not to consume cranberry juice the day before the drug test, or it might otherwise be very obvious that you've tried to detox.
When looking for ways to detox from THC, green tea is an option that comes up a lot. It has antioxidant qualities and is said to be very good at flushing the system from contaminants.
However, you would have to consume a lot of green tea to flush THC out of your body. One could consider consuming green tea in tablet as opposed to a green tea beverage, suggesting tablets may be an effective way to enhance plasma antioxidant capacity by green tea, but it's best not to use it as your final resort option. It's more of a complementary tool.
The active ingredient in those little black beans we all love to consume is caffeine, a natural diuretic. This basically means that it opens the floodgates when it comes to urine. Consuming coffee with large amounts of water and electrolytes can help to pass more liquid from the body, and hopefully that liquid contains a lot of the THC metabolites that have been trapped in your body.
And in addition to the above-mentioned suggestions, certain other detoxifying foods such as greens, garlic, and cilantro, may help as well.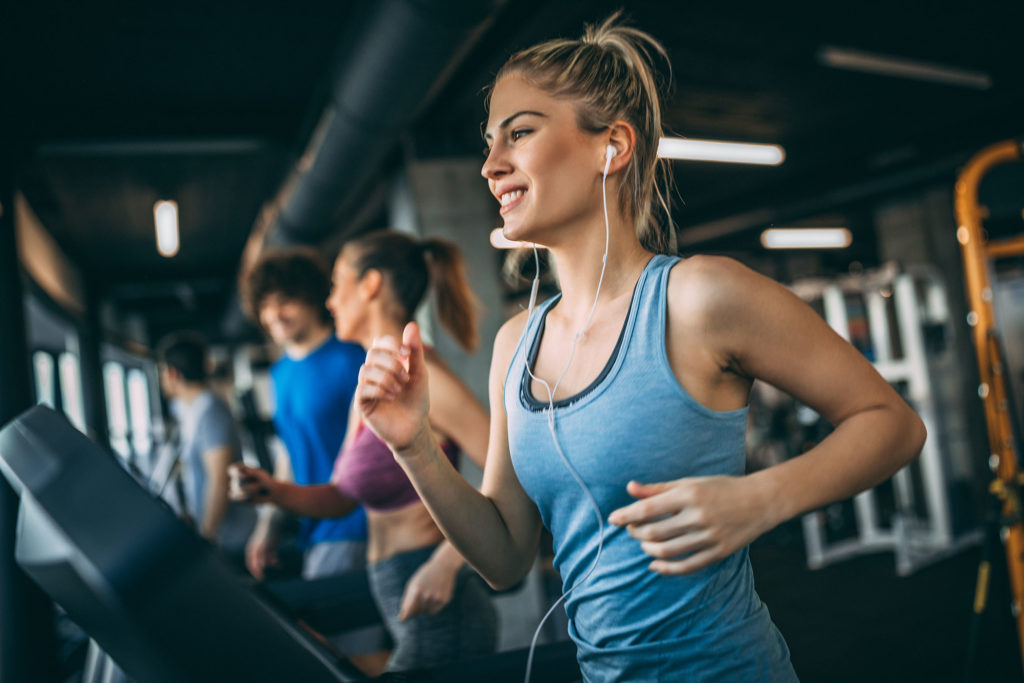 2. Sweat detox: Can you sweat out THC?
Many believe that you can detoxify your system through your sweat. The skin is sometimes likened to the third kidney, especially by practitioners of natural medicine. This is because despite it going on more or less without our conscious knowledge, the skin is one of the biggest excretory organs in the whole body. This is what the principle of the sweat detox rests on. However, there are conflicting beliefs about this method of detox, with some scientists suggesting that detox through sweating is a myth.
If you want to give it a try though, participating in cardiovascular activities such as running, jogging or walking naturally helps to increase sweat production. On top of this, cardiovascular activities also help to burn fat cells, which are the number one place for THC molecules to park themselves. Alternatively, you could try spending time in a sauna to encourage sweating – although research has yet to confirm that suggestion (and what a lovely study that would be!).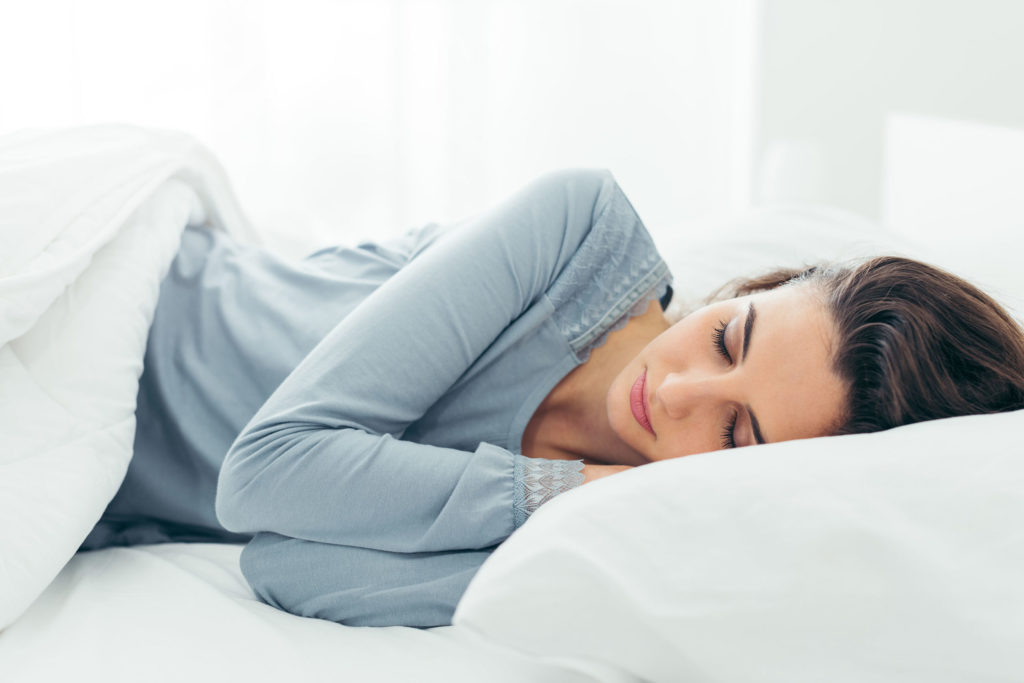 3. Only true way to detox: Take a tolerance break from cannabis
Sleeping is another way your body detoxes naturally on a daily basis. Being anxious and stressed, on the other hand, slows down your body's detoxing efforts. If you can get full night's sleep and relax, you're in a much better position to give your body all the tools it needs to detox naturally. You can try activities such as reading or yoga which may help you relax enough to get a restful sleep.
And finally, there's that truth that many cannabis consumers don't want to hear: stop consuming cannabis the moment you are notified of a drug test. A tolerance break truly is the most natural form of THC detox. Plus, you'll be surprised how much your body may benefit from such a detox. But more importantly, giving your body the time to naturally shed any THC in the system is the best way of passing a drug test.
Be careful of store-bought "detox" products
It's worth a word of warning about some of the detox products that may be marketed to you as a result of your Google search for the important question of THC detoxification. Yes – products exist that are made for this kind of circumstance, whereby supposedly the product will detox you just enough and for just long enough for you to pass a drug test. Most, if not all of them, are not formulated on the back of any scientific evidence, and they can even be dangerous.
These products are not fool-proof, and may result in a failed drug test or even in some adverse symptoms. So be mindful of that before trying any detox products.
There are also home drug testing kits that you can purchase to know "where you're at" before taking the official drug test. This is highly recommended, because even though they're not the real deal, you at least have an idea of the potential outcome before you take the test.
Disclaimer:

This article is not a substitute for professional medical advice, diagnosis, or treatment. Always consult with your doctor or other licensed medical professional. Do not delay seeking medical advice or disregard medical advice due to something you have read on this website.