Cultural Latin America has surprised us of late with the huge steps it has taken towards legalising cannabis. José Mujica opened Pandora's Box and, at a time when regulation was in no-man's land, the citizens of Uruguay wasted no time in responding and showing their support for their former president.
Comparable with the domino effect, word spread like wild fire. Consequently, the vast majority of Latin American countries now back effective regulation and decriminalisation of cannabis. This article addresses the recent developments that have reached us from Puerto Rico, Brazil, Uruguay and Ecuador.
Medicinal users protest against the Puerto Rico government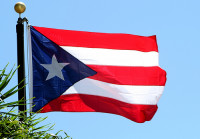 In Puerto Rico, patients interested in consuming cannabis for medical purposes are ready to fight their corner. They accuse the country's government of having no intention whatsoever of authorising cannabis consumption for medical reasons. They claim the government's recent announcement declaring it would indeed be taking steps in this direction was nothing but hot air.
However, it's more than just words. Puerto Rico already showed its intention less than two years ago on 13 November 2013 to be specific, it notified the media that this Caribbean country's proposal to decriminalise cannabis had been approved by the senate itself. As a result, and with the green light from the Upper Chamber already given, citizens only had to wait for the Lower Chamber and the governor to approve the proposal. The new regulation would then comprehensively come into force in January 2014.
Eventually, the senate agreed that possession of up to half an ounce of cannabis would only be deemed an infringement, involving a maximum fine of $100 ($200 for re-offending and $300 for a third offence). For quantities between half and one ounce, however, possession could be punished with a fine of up to $500 and six months' imprisonment. For greater quantities, the government intended to maintain the present sanctions of three years in prison and fines of up to $5,000. It's worthwhile noting that in Puerto Rico, if you re-offend a custodial sentence is mandatory and could be six years. Moreover, if the crime is committed near a school, the punished is doubled.
The senator, leader of the People's Democratic Party (PPD) Miguel Pereira, spoke loudly and clearly, and openly declared without mincing his words that decriminalisation is "an almost universal phenomenon" underway in many places, and that "an error made decades ago, when the disproportionate penalties were set, should be put right".
Puerto Rico opens up the debate again on legalisation
The question now is whether this promise still stands. Cannabis consumers want to progress to a new level, and demand swift and effective changes. To this end, Puerto Rico's medical cannabis network, Cannamédica Network, recently presented a "declaratory order" to the health secretary, Ana Ríus Armendáriz, which classifies cannabis as a conventional medicine, meaning it could be purchased in any pharmacy with a medical prescription. All indications are that they wish to follow in the footsteps of Uruguay, a country that has been a true pioneer in terms of regulation.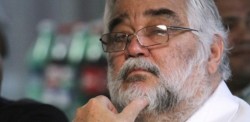 Madeline Rivera, a member of Cannamédica Network consisting of patients, family members and doctors, asserted that "the only thing the authorities have to do is to sign this declaratory order, the same as they have done with 29 others substances"…"We're here to claim from Ríus the right to use our medicine. She has the authority to grant that", said Rivera, 47 years old, who has been taking cannabis for two years through vaporisation, in order to treat multiple sclerosis. Members of the organisation carrying out this initiative suffer from this illness, or other serious illnesses such as epilepsy, cancer, lupus and arthritis. They are only demanding what they consider a right: the legalisation of cannabis consumption as a natural medical option.
Despite it still being illegal, cannabis is consumed on the island and users affected by illness insist they notice clear improvements to their state of health. Madeline remarks, "cannabis is the most powerful plant in the world".
The most paradoxical aspect of all of this is that, effectively, the governor of Puerto Rico, Alejandro García Padilla, ordered the medical use of cannabis derivatives to be legalised on the island only a few weeks ago. Nevertheless, as the health secretary herself pointed out, this is ultimately meaningless since, in reality "this is only about classifying cannabis as a controlled substance similar to medicinal opiates, such as morphine, or codeine". And now, what more can be done?
Without a doubt, Puerto Ricans are experiencing first-hand the vast gulf between theory and practice, and even if the government reclassifies cannabis, what users are aiming for is being able to acquire it legally without fearing a disproportionate punishment. For their part, those in power are sitting on the fence and have only guaranteed to allow certain medicinal products derived from the plant to be sold, something which does not go far enough for those suffering from long and painful illnesses.
Brazil, half way between prohibition and legality
The case of Brazil is unique and individual. There were many who thought that given the precarious state of prisons and the harshness of drug trafficking, the Brazilian government would take a step forward as far as legalising cannabis is concerned. Nothing could be further from the truth.
The Marcha de Maconha (March for Marijuana), a peaceful demonstration in favour of legalising cannabis, held on Rio's Ipenema beach barely two weeks ago, revealed the reality of a situation which has more than stalled.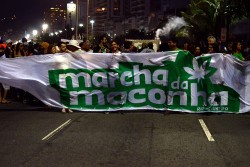 According to those organising the march, around the year 1932, "cannabis was included in the list of prohibited plants and little has changed since then".
As extraordinary as it may seem, cannabis is still viewed in Brazil as the drug "of the poor", with the bad connotations this expression entails. The most curious thing is that this is not just the perception of those in power, but it's the people on the street themselves who see it as a substance consumed only by blacks and those from the favelas, since it was the slaves who brought it to the country decades ago.
There is apparently no intention to put an end to this absurd cliché. Moreover, 25% of the country's prisoners have been sentenced for drug-related crimes, and although the police tolerate personal use, growing plants at home is still prohibited and the prison sentences – if any consumer is accused of drug dealing – vary between 10 and 15 years.
As the organisers of Marcha de Maconha confirm, "there's a panic culture of that frightens the population. We want to end these myths, because people are very badly informed".
Tolerance, slowly but surely
The situation in Brazil could certainly be better. Not only does the population appear wary faced with possible legalisation in the short to medium term, but the National Congress currently ruling the country is known for its extremely conservative politics.
Even so, there is a certain hope given there are various initiatives on the part of official bodies. One of the most prominent examples is that of the National Health Monitoring Agency (Agencia Nacional de Vigilancia Sanitaria/ANVISA) which this January approved the use of cannabidiol – the substance present in cannabis – for medical usage, primarily for children and adolescents suffering from epilepsy.
It all started with the story of Howard Harper from Texas and Anny Fischer from Brazil, five and six years old respectively. Both suffer from CDKL5, a rare genetic disorder causing frequent and debilitating convulsions. To the surprise of many sceptics, the children have found considerable relief in CBD oil that helps them reduce the frequency of their attacks, bringing about a discussion in Brazil on whether this medication should be allowed for thousands of potential patients throughout the country.
The families' struggles have clearly been rewarded, as Anny Fischer and her parents have managed to get ANVISA to import hemp-oil products from San Diego to Brazil. These will be available in Brazil by medical prescription and an ANVISA import permit. In addition, the cost of the product is to be subsidised by the government itself, and covered by insurance companies.
Without a shadow of a doubt, this is a huge step for the largest country in South America, and one of the world's most powerful economies.
Uruguay and the uncertain future of sales in pharmacies
Brazil may have been inspired and motivated by the huge advances achieved in Uruguay. Being a benchmark no doubt entails a major responsibility, and being the first country in the world to take control of the entire cannabis production and sales process is no mean feat.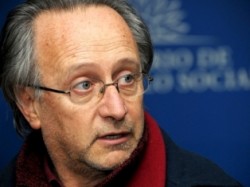 However, since Mujica's departure, the process no longer appears straightforward. The new president of Uruguay, Tabaré Vázquez, continues to toy with the idea that selling legal cannabis in pharmacies, as foreseen according to the legislative framework approved in 2013 under José Mujica's mandate, might undergo some sort of amendment. In recent statement, Vázquez in fact said that "there could be changes. This will depend on how selling the product turns out".
As Julio Calzada told Sensi Seeds in a recent interview, self-growing is currently already underway, intended for those who wish to plant cannabis at home, as well as regulating cannabis clubs. Even so, the legal sale of cannabis in pharmacies still has to be determined; something ultimately depending on the course taken by the new president's decisions. He states that "there's a law and it has to be followed", yet his actions are raising eyebrows and you can't help but think that Mujica's legacy is adrift in a sea of ambiguity.
Ecuador seeks out the path towards regulation
Ecuador is joining the list of Latin American countries that see legalising cannabis as the most effective way of preventing and ending drug trafficking.
A new legislative initiative in the country seeks to change the paradigm of drug use. For this reason, in April this year, the National Assembly held the first debate on the Organic Law Project for the Integrated Prevention of Drugs.
The project, an initiative by the ruling Alianza País party, was presented by Carlos Velasco, President of the Commission for the Right to Health.
Although it might never get off the ground, according to its initiators, the policy seeks to "to establish comprehensive drugs prevention by means of a new legal and institutional framework to approach this, as well as a system for regulating and controlling substances that are classified and subject to taxation".
This way, the draft – the text of which comes to 32 articles – foresees the creation of a technical secretary attached to the presidency of the republic with the aim of "regulating and controlling activities relating to cultivating, producing, selling and distributing substances", among which cannabis will be included.
This system would involve an extreme and radical change regarding current regulation, governed under the Narcotic and Psychotropic Substances Act, which penalises both the production and sale with custodial sentences of between 12 and 16 years.
A sector of political power has seen the light
Velasco, like so many other politicians in their respective countries, has made a move and reached the conclusion that legalisation in Ecuador has proven to be obsolete when it comes to the issue of drugs. A law was approved more than 30 years ago, the aim of which is nothing more but to criminalise consumption and hide the problem. As far as this politician is concerned, the war against drugs has been a resounding failure.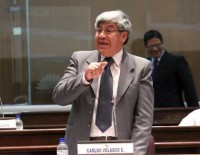 As he himself recently stated "a new focus on dealing with this phenomenon is required, with mechanisms for establishing an integrated system for preventing drug use, ranging from the educational phase to rehabilitation and reintegration".
As always happens when a debate on the possible regulation of cannabis is opened in a country, Carlos Velasco will have to defend his arguments against opposition staunchly disputing his proposals.
Having arrived thus far, you can't help but think the majority of processes are, in some way, half-baked. We must nevertheless look ahead, since the really important thing is that history is being rewritten, and the changes are truly positive.
Sensi Seeds will, as always, continue to announce any developments in this respect.