Cannabis Throughout the American continent, in Europe, Australia and even in a few African countries, many states are seriously considering relaxing cannabis legislation. More and more countries are legalising cannabis, and not only for medicinal purposes. But on the Arabian Peninsula and in parts of Asia, time seems to have stood still.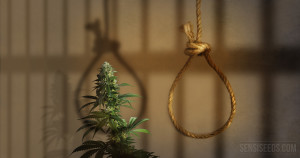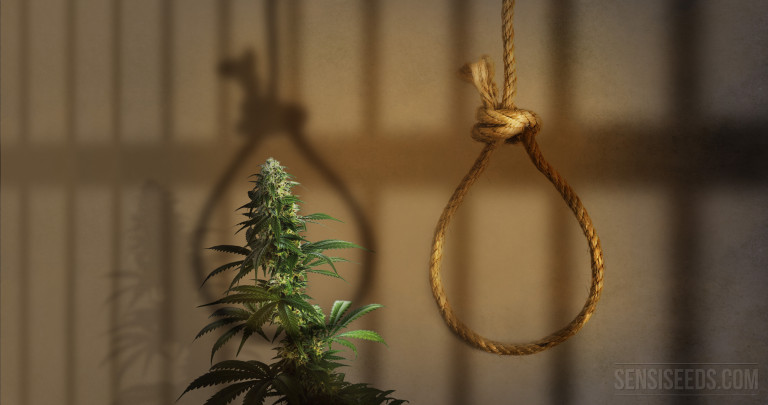 Saudi Arabia and Malaysia are just the worst examples
In 2015, Saudi Arabia once again carried out executions on inmates convicted of cannabis crimes. The majority of those condemned to death were convicted for drug offences; many are foreigners who had been taken on as guest workers in the sheikdom. Whilst in 2014, upwards of 90 people had been executed (even Amnesty International does not have any more precise figures available), by mid-December 2015 this figure was already 161 people.
Yet Saudi Arabia is not the only country in Asia to hand out the death penalty for cannabis offenders. Apart from the sheikdom, where blasphemy and witchcraft are also hanging offences, Malaysia is one of the very few countries in the world in which pot is still punishable by death. Whilst Saudi Arabia had executed a cannabis smuggler as recently as May 2015, in Malaysia, according to ENCOD, more than 50 people who are alleged to have trafficked or smuggled cannabis have been on death row since 2009. Altogether, there are more than 600 people on death row in Malaysia. Even if the island nation has not hung anyone because of cannabis or other drugs since 2009, possession of more than 200 grams of the banned plant still leads to the imposition of the death penalty. Recently 26-year-old Abdul Hafiz Abdul Latip was sentenced to hang for possessing one kilogram of cannabis. Shahrul Izani is also one of many "Cannabis Only" death row inmates. His final petition for clemency was rejected in October 2015 and he could be hung any day now. The police had found 622 grams of cannabis on him 13 years ago. Now aged 34, he was 19 years old at the time.
Even if in many countries there are inmates convicted of cannabis crimes awaiting execution, at present only Saudi Arabia still carries out the death penalty for cannabis. But on paper, the death penalty for "bigger" cannabis crimes also exists in some states in the USA, Saudi Arabia, Malaysia, Indonesia, Kuwait, Thailand, Pakistan, Egypt, Syria, Yemen, Bangladesh, Cuba, Oman, UAE, Bahrain, India, Qatar, North Korea, Iraq, Sudan, Libya, Sri Lanka, Laos, Myanmar, South Korea, Somalia and Brunei.
Flogging for cannabis
Many countries in the region do still apply the death penalty for cannabis but no longer execute those convicted on account of many international protests; instead, they convert the penalty into a prison sentence, such as was the case in the United Arab Emirates, where in 2013, the 23-year-old British citizen Nathaniel Lees was initially sentenced to hang, together with a Syrian friend. Following fierce international protests, the sentence was commuted to a four-year prison sentence. In Malaysia, Saudi Arabia, Iran, Somalia or Singapore, cannabis offenders are also on occasion flogged whilst in detention if authorities are unwilling or unable to hang them. Even so, Iran, (where last year almost 400 people were executed for dealing in heroin, amphetamines or cocaine), Pakistan, Thailand, Vietnam or Cambodia adopt a "generous" approach, imposing lengthy prison sentences and corporal punishment for hash or pot dealers. In these countries, where the use of hashish and other opiates has long been as commonplace as wine and beer in our culture, in reality at least a slight distinction is made between cannabis and the other much more harmful substances. There are no official figures as yet from China, (which annually executes even more people for drug offences than Iran), concerning state executions. As such, no one in the West knows if the biggest country on earth kills for cannabis flowers or "merely" for other substances.
In these countries, cannabis and hash have not been banned as a result of historical developments. Rather, the prohibitions are the result of influences external to the local culture. That said, even if a law does not define cannabis as deadly, the punishments in many Asian countries are now extremely draconian. Nevertheless, cannabis and other substances are often widely available and are even traded half-openly in specialist places in Tehran, at Thai full moon parties in Koh Phangam or in Pakistan. This begs the question: why, in many of the countries in which cannabis has an original cultural history, is cannabis suddenly more prohibited than alcohol, which in many of the region's countries is outlawed for historic or religious reasons?
These cannabis deaths are on our hands
The ongoing War on Drugs, first sparked by the West 40 years ago, has provided fertile ground for the totalitarian attitude towards cannabis. The "death penalty for drugs" phenomenon has only been around since Richard Nixon and, shortly afterwards, Ronald Reagan, decided to eradicate cannabis and any illegal substances using weapons instead of researching them. At all costs. It is not a complete coincidence that the DEA was established in the era of Richard Nixon.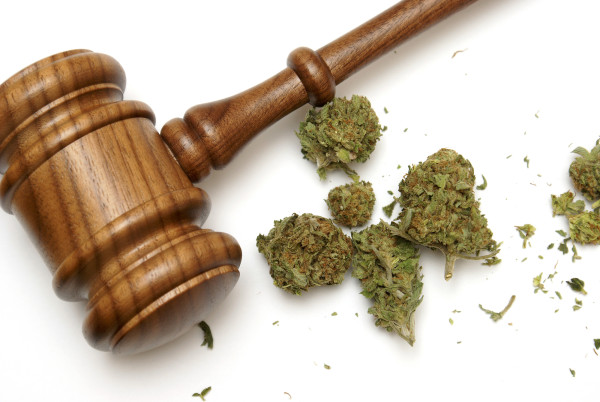 Where religious fanatics rule, such as in Somalia, Saudi Arabia or Iran for example, the death penalty has been an adequate means of prevention since the Nixon and Regan eras. Other nations, such as Sri Lanka, Malaysia, Singapore or Thailand do actually have modern legal systems which, unfortunately, still contain the death penalty. Once a crime, and be it merely cannabis trafficking or smuggling, is deemed by the law of a country to be a capital offence, the death penalty is the only logical next step if a legal system permits this form of state killing. However, one should remember that since the 1970s and '80s, many of these countries have in fact been compelled by the USA and its partners to classify cannabis and other drug crimes as capital offences. As such, they have been able to impose the stiffest sentences. This is also the case today in certain US states, such as Texas, where theoretically, a certain young man by the name of Jacob Lavoro could end up on the electric chair for a few hash cookies with a THC content of 2.5 grams. Court observers expect, however, that he will be handed a five-year prison sentence as a repeat offender.
It seems hypocritical, then, to only protest when a European tourist fall prey to these practices, such as when in 1987, Frank Förster appeared to be just steps away from the gallows in Malaysia for possessing 200 grams of hash. Since Förster, there have been many Western tourists who have escaped the gallows at the last second thanks to intervention on their behalf by their governments. But what about the many Malaysian, Saudi Arabian, Indian or other victims who have been killed at the hands of the state because of cannabis? Let alone the even greater number of those who have been, or will be, executed on account of other substances, or who for many years have been on death row for cannabis? There is a tacit acceptance on the part of Western politicians of this, as well as of the flogging and many other human rights violations that have been committed in the War on Drugs in the past 40 years. It is viewed as collateral damage.
No victim-no crime-no death penalty?
Yet, it is a particularly strange situation where cannabis is concerned, since it is not deadly, unlike so many other drugs. As regards cannabis, the state murderers cannot even put forward their Old Testament, fundamentalist "killer argument" – an eye for an eye.
Throughout the American continent, in Europe, Australia and even in a few African countries, many states are seriously considering relaxing cannabis legislation. More and more countries are legalising cannabis, and not only for medicinal purposes. But on the Arabian Peninsula and in parts of Asia, time seems to have stood still. The negative consequences of the War on Drugs still go unquestioned there; instead, they are defined as a maxim for state intervention.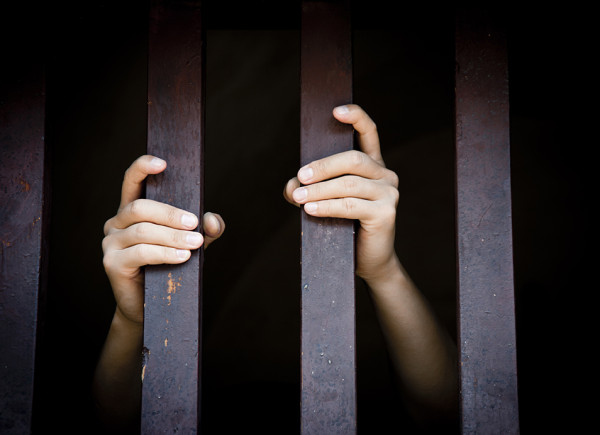 The West is actually needed here, but it is oddly quiet whenever a drug dealer is executed in Saudi Arabia. Wherever the important topic of freedom of speech is concerned, as in the case of the flogging of Raif Badawi, Western camera teams scramble over each other to report the story. However, another beheading because of cannabis only warrants a brief mention in the BBC. Unlike Human Rights Watch, Amnesty International has trouble labelling the "War on Drugs" as the reason for numerous human rights violations. A few months ago "AI" did publish this explanation, which however only lists the death penalty for drug offences but not the War on Drugs as a reason for the abuses cited. In its open letter to the UN, Human Rights Watch positions itself with far greater clarity in this regard and it describes the War on Drugs as being the cause of many of the human rights violations committed by state bodies and corrupt structures. The human rights organisation concludes that only a change in direction in international drugs policy can make it possible to safeguard human rights in the countries concerned.
Denmark has been the only EU country to respond thus far, withdrawing Danish support for Iran and its government's anti-drugs programme because of its bloody nature. Otherwise, deadly practices such as these have always been financed by development and aid money. "As the evaluation indicates, the donations are leading to executions. The efforts are leading to more prisoners and I don't feel confident that this programme can adequately guarantee the strengthening of human rights in Iran," elaborated the Danish development minister Friis Bach in justifying his country's exit in 2013.
NGOs such as ENCOD have taken a thorough look at the subject of cannabis and the death penalty and are calling on the Malaysian government in this petition to bring an immediate halt to the death penalty for cannabis offences. For Shahrul Izani, who has been on death row for 12 years because of a few hundred grams, every signature could count; the Malaysian government appears at least ready to reconsider the death penalty for drug offences. In Saudi Arabia, on the other hand, where the state permits execution for witchcraft and blasphemy, cannabis will likely continue to result in the deaths of many offenders in 2016.