Medicinal cannabis for dogs? It may sound a bit strange initially, but when you think about it, it actually makes a lot of sense. Dogs have more cannabinoid receptors than any other animals. This presents both opportunities and risks. Here is our report on our investigation into the world of "pot for pets".
Let us start by saying that feeding your pet intoxicating substances such as cannabis, which contains THC, filming it and then publishing it on YouTube is not a joke, it is cruelty to animals! Unlike people, animals can die from an overdose. Unfortunately, there is a sad correlation between the number of cannabis poisoning incidents and its legal status. Colorado and Oregon, for example, are recording more emergencies now than before legalisation.
Heidi Houchen, a vet in a suburb of Portland, told the Denver Post that care needs to be taken, especially with dogs and cannabis edibles. "In the past, dogs might have nibbled a few buds in the cellar, whereas now they find a big bag of gummy bears." It gets more dangerous if caffeine and chocolate are also involved. Even though it may seem obvious, let us spell it out clearly once more: cannabis needs to be stored out of reach of pets.
Why CBD could also help dogs
Like humans, other mammals also produce a series of chemical compounds described as endocannabinoids. Because these compounds influence the sensation of pain, appetite and reactions to stress, they are essential for good health.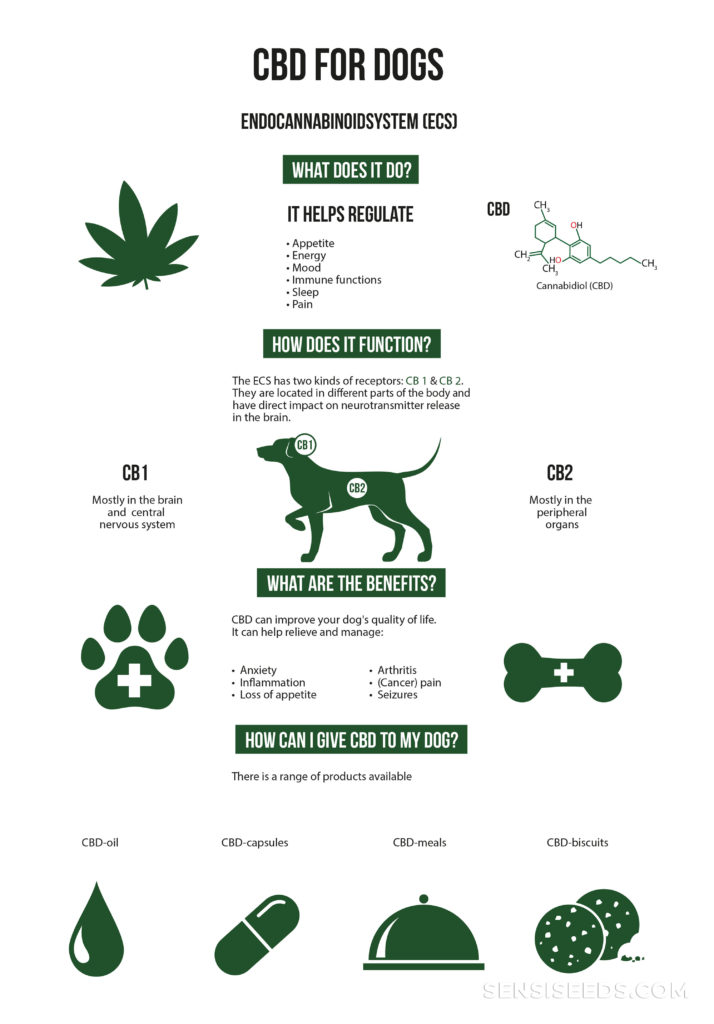 More research is needed, but those involved have their hands tied
Dogs have many more CB1 cannabinoid receptors than any other animals. This makes treating them with cannabis a very interesting proposition. Unfortunately, there are still very few veterinary medical studies in this field. What we know so far sounds positive. For example, back in 1988, as part of a study, Israeli scientists discovered that CBD has anti-epileptic and anti-convulsive properties. In 2012, an Italian study at the University of Pisa proved that cannabinoids protect dogs from allergies and skin problems.
The United States Drug Enforcement Administration (DEA) has warned vets and institutions against treating animals using cannabis. Even CBD extracts that do not contain any THC continue to be banned at national level. The University of Pennsylvania discontinued its clinical trials for fear of legal action.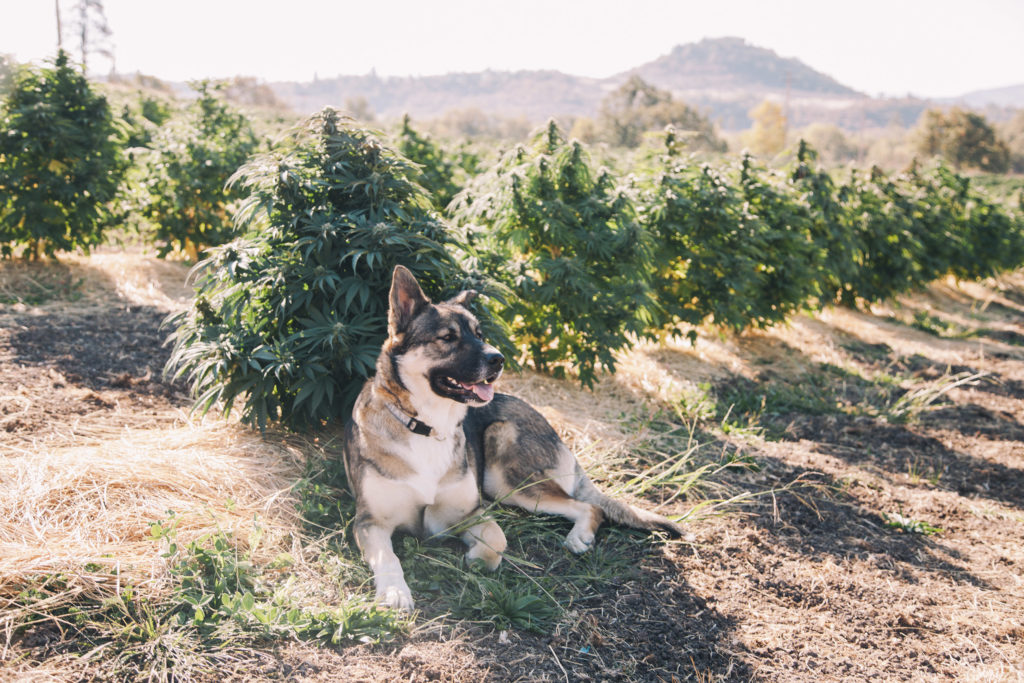 Michael DiGregorio, director of the clinical university hospital, explains the current complex situation: "The ambiguity in this process has really brought us to a complete halt. The research is necessary, because there are many CBD products." What's more, he criticised the fact that in order for a study to be approved, data are needed that will not be available until the study is complete.
Luckily not everyone is scared off by the DEA threats. Colorado State University is continuing its research activities regardless. As part of current research, they are exploring whether and how dogs with osteoarthritis and epilepsy respond to CBD oil.
Dog owners are not waiting for scientific proof
You don't need to look far to find real-life stories of animal owners who dose their four-legged pets with medicinal cannabis. The scope of possible applications seems to be just as wide as for humans. Digestive problems, skin problems, epilepsy, arthritis, separation anxiety, phobias, loss of appetite – CBD could be a powerful weapon in the fight against these ailments.
Christine from Nevada recounts the story of her Rottweiler, Sampson, on the dog website Dogster. He died in November 2012 from a rare form of leukaemia. In 2010, between heavy bouts of vomiting and diarrhoea, he was losing two pounds a day. Unable to afford chemotherapy, she watched helplessly as her best friend lost one quarter of his bodyweight. Inspired by reports of medicinal cannabis helping human cancer patients, Christine started experimenting. After giving Sampson finely ground cannabis flower-bud material mixed with coconut oil, he started eating again, gained weight and was leaping around like a young dog. "Cannabis saved my dog's life."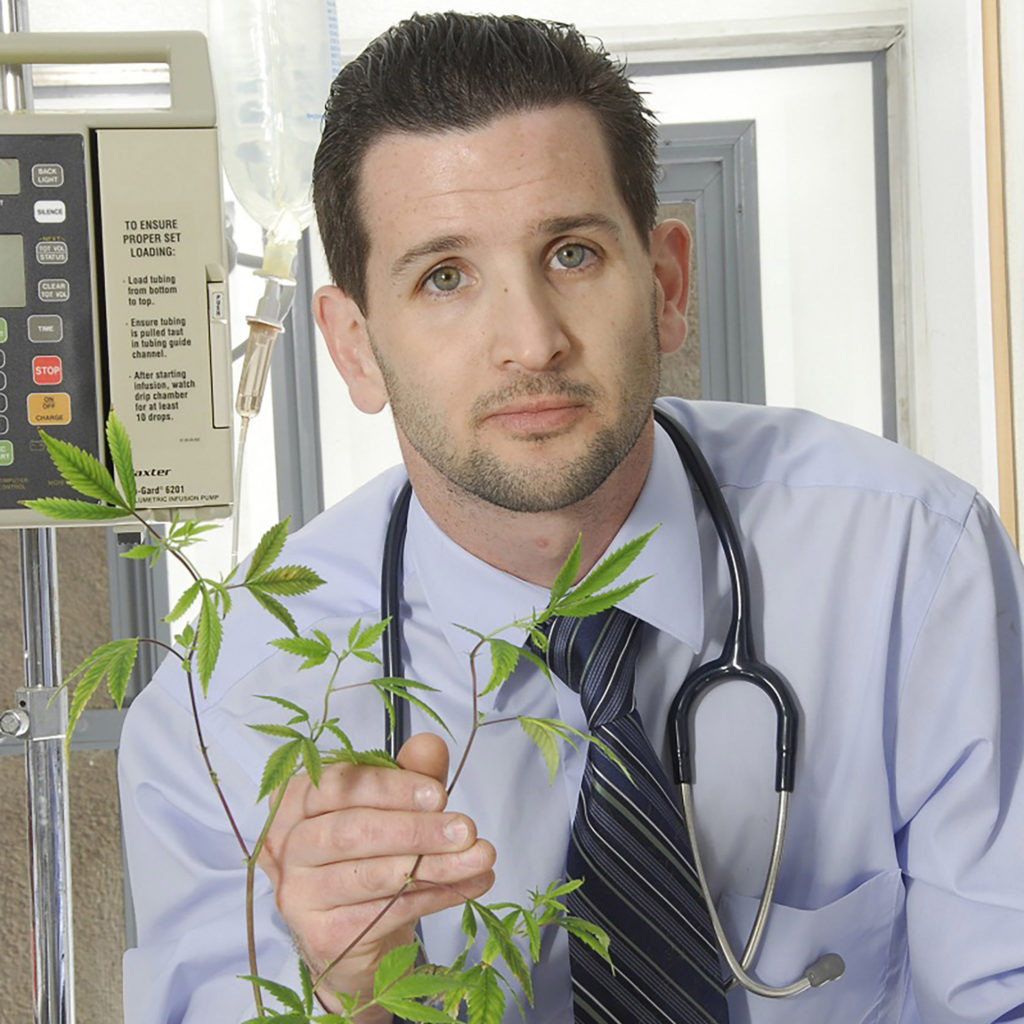 Although Christine's story is about a dog, according to US vet Doug Kramer, cannabis also works well with cats. "We're using it on cats as much, if not more, as an appetite stimulant. Cats are finicky, especially when they're really sick," explains Kramer in an interview with Vice. "Any animal that has cannabinoid receptors would respond the same way we do. There are studies out there that show that pigs, chickens, monkeys and rats all have these same receptors."
Doug Kramer had a practice in Los Angeles. He was a well-known advocate of alternative treatments generally, and medicinal cannabis in particular. This led to him becoming known as the Vet Guru. Kramer reported on his alternative treatment methods for domestic animals.
One of his clients first brought the healing effect on animals to his attention. "She was a bit eccentric, but she was a very intelligent woman. She had a pet that was not responding well to any of the pain medications or the steroids that we were giving it, and she wanted to talk about obtaining medical marijuana. The other vets at the practice were pretty dismissive, but she saw that I was willing to listen."
With his actions, Kramer was breaking the law and risking a jail sentence. We admire his courage, his openness and his readiness to fight for a cause. We learned with sadness of his death.
Medicinal cannabis for animals
Even if CBD and other constituents of cannabis are not magic cure-alls, the many positive first-hand reports are encouraging. Anyone who wants to treat their animal with cannabis should first of all find out all they can about it and talk to a vet who is willing to listen. Start any treatment gradually, so always begin with a low dose and observe how the animal responds.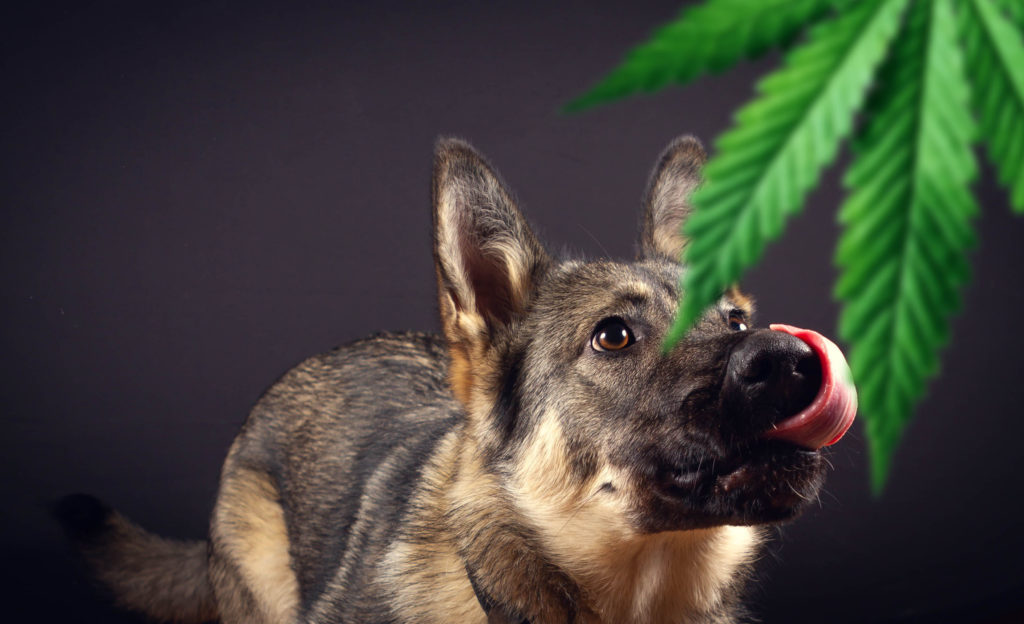 Basically, you can mix CBD oil into your pet's food, or put drops straight into its mouth. There are now also CBD products on the market in the USA which are adapted specifically for use with animals. The VETCBD tincture, for example, is easy to dose, and it also contains tiny amounts of THC and terpene from cannabis plants, as well as CBD. Sensi Seeds spoke to Dr Tim Shu, founder and CEO of VETCBD, and he explained that cannabinoids work better in combination than in isolation. In fact, there are many indications that the entourage effect that he is referring to improves the efficacy of medicinal cannabis.
Sensi Seeds is delighted that medicinal cannabis also appears to help animals, and will be closely following developments in this area. As well as more research, further educational work is also needed. Only then will evidence-based and experienced-based discussions become possible. "In five to ten years' time, we will be discussing the endocannabinoid system with our GP," Dr Shu tells us. It remains to be hoped that by then our beloved four-legged friends will have access to as many therapeutic options as we humans do.
Disclaimer:

This article is not a substitute for professional medical advice, diagnosis, or treatment. Always consult with your doctor or other licensed medical professional. Do not delay seeking medical advice or disregard medical advice due to something you have read on this website.