Ethiopia Ethiopia is a large, landlocked country in East Africa—in the area known as the Horn of Africa—and is home to almost 92 million inhabitants, making it the world's fourteenth most populous country. Ethiopia is the site of one of humanity's earliest civilizations, and has been an important centre of culture throughout history.
Cannabis Law & International Policy
Despite being the spiritual homeland of the Rastafarian movement, cannabis possession is in fact illegal in Ethiopia, and punishments can be harsh. The main body responsible for drug policy in Ethiopia is the Drug Administration and Control Authority, and the police department responsible for enforcing this policy is the Ethiopian Federal Police Counter-Narcotic Division (EFPCND).
Although Ethiopia is not a major producer of illicit drugs, its location on the trafficking routes from southern Africa and Asia renders it an important link in the international network. The key point of entry and exit is the airport at Addis Abada, and police routinely inspect flights arriving from high-risk origin points such as Bangkok, Karachi and Mumbai with the aid of sniffer dogs.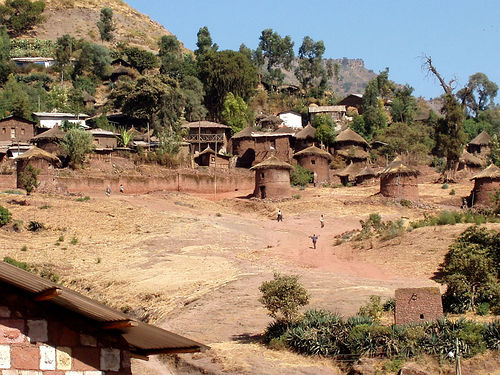 The Ethiopian government, which is currently led by Prime Minister Hailemariam Desalegn of the Ethiopian People's Revolutionary Democratic Front (EPRDF), is cooperating with neighbouring countries in Africa and with other members of the international community to combat drug trafficking in the region. However, lack of funding and resources is hampering much of the domestic effort to control illicit trade.
There is a widespread belief that much of the profits gained through involvement in the commercial cannabis trade in Ethiopia and surrounding countries goes toward funding Islamic fundamentalist groups that operate in the region. Attitudes towards the illegal trade are usually pro-eradication and prohibition, and there is currently little sign of the present global trend towards drug policy liberalisation emerging in Ethiopian politics.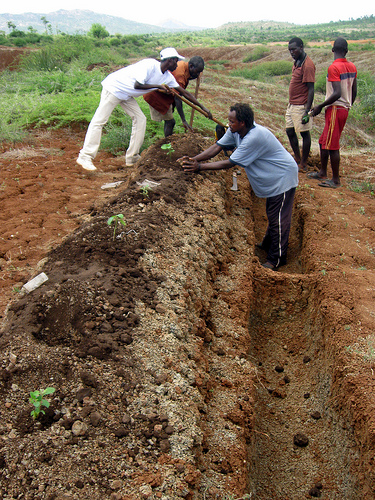 Cannabis Arrests & Sentences
Arrests for possession of cannabis are not unusual, and it is advisable for anyone seeking to try local cannabis in Ethiopia to exercise caution, as foreign prisoners are often detained with no notification given to the relevant embassy or consular services. However, cannabis use is prevalent and widely socially accepted.
For possession of cannabis, sentences usually range from fines to short prison sentences; penalties for distribution and trafficking are more severe, ranging from five years' imprisonment and a fine of 100,000 Ethiopian birr (around $6,100) to ten years' imprisonment or even longer. Traffickers arrested in Ethiopia are often Tanzanian, although Ugandan, Ethiopian, South African, and (occasionally) Belgian and British citizens make up just over half of all trafficking arrests.
Ethiopians are occasionally arrested while abroad: in 2012, Amelework Wondemagegne, a diplomat from the Ethiopian embassy in Washington, was arrested at Heathrow airport with 56kg of cannabis; her plea to have the case dismissed under diplomatic immunity laws was unsuccessful and she was sentenced to 33 months' imprisonment.
The Cannabis Trade in Ethiopia
The main areas of cannabis cultivation are Alemaya district of eastern Hararghe, Shebendia district of Sidamo, Shashemene district (and other areas) in Oromia region, and Debre Berhan district in Amahara region. Shashemene is notable for being the location given over to the repatriation of Jamaican Rastafarians, who in 1966 were reportedly encouraged by King Haile Selassie to relocate. Now, Shashemene is quietly famous for its ties to reggae and Rastafarianism, as well as for the quality of its cannabis.
Agriculture is a hugely important part of the Ethiopian economy, accounting for 47% of GDP and 80% of exports, as well as employing 85% of the workforce. For the rural poor, cannabis is useful as a medicinal and recreational substance; increasingly, it also may provide an extra source of income as demand increases, both in the cities and from the cadres of traffickers operating in the country's rural areas. Cannabis is usually cultivated in inaccessible areas where enforcement of laws is difficult to achieve, including areas which, prior to recent eradication and seizure efforts, had never traditionally cultivated the plant.
Eradications of cannabis in Ethiopia have been occurring since the mid-1990s, and it is estimated that 320 hectares were destroyed in 1996, followed by further seizures over the subsequent years. Seizures of herbal cannabis accounted for 423kg in 2009, up from 194kg in 2007. Total production figures for Ethiopia are unknown, as is the quantity of cannabis transported from other countries through Ethiopia to its final destination.
Currently, the price for personal quantities of cannabis in Ethiopia ranges from $0.10 to $0.40 per gram, usually for amounts of 40-50 grams; cannabis is usually herbal, but hashish from Morocco, Egypt and Lebanon is also available.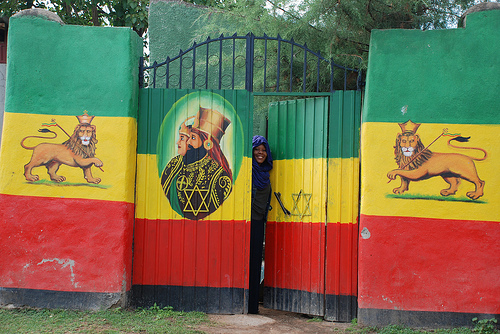 Cultural Use of Cannabis in Ethiopia
The majority of poor Ethiopians continue to use traditional remedies for illnesses, partly due to superstition but also due to the dire lack of healthcare infrastructure. Cannabis is widely used by traditional healers, particularly to aid in the healing of wounds.
The Coptic Church of Alexandria, to which the Ethiopian Orthodox Tewahedo Church formerly belonged, is believed to have made ritual use of cannabis, and it is likely that elements of these traditions have existed for centuries in Ethiopia too, possibly surviving to present times. The modern Ethiopian Zion Coptic Church—which purports to be a continuation of traditional Coptic principles, although established in Jamaica—makes extensive use of cannabis as a sacrament, and claim that their Ethiopian and Egyptian ancestors almost certainly did so too.
Ceramic smoking pipes found in Lalibela Cave, Begemeder Province and dated to around 1320AD have been chromatographically tested and shown to contain traces of cannabis-derived substances.
Modern Attitudes to Cannabis in Ethiopia
Recreational use of cannabis appears to be increasing in Ethiopia, particularly among the urban youth and the unemployed (although absolute numbers of the latter have steadily decreased over the last decade). Furthermore, the Rastafarian population in Shashemene and Addis Ababa is responsible for a significant proportion of the domestic cultivation and consumption of cannabis in Ethiopia.
In response to what is perceived as a growing problem, the government and media have been working to publicise—and often exaggerate—the dangers of cannabis use, as well as promoting drug prevention and treatment programs.
It is important to document the history and current events of the ongoing drug war in every country that it occurs—for this reason, organisations like the Hash Marijuana & Hemp Museum in Amsterdam are crucial as they attempt to bring together information from various credible sources in order to provide the most accurate, up-to-date and unbiased information on the present global situation.