Austria has complex laws when it comes to cannabis. Sale and supply are punished harshly, but personal use is decriminalised, and it's permissible to grow small numbers of cannabis plants. However, under the current government, this could be set to change. Medicinal cannabis is available, but it's extremely hard to obtain.
Recreational cannabis
Decriminalized

Medicinal cannabis
Legal since 2008
Cannabis laws in Austria
Can you possess and use cannabis in Austria?
Austrian cannabis laws are dictated by the Suchtmittelgesetz (Narcotic Substances Act), which was passed in 1998 after the country joined the EU.
Since 2016, use of cannabis hasn't been listed as a criminal offence; which effectively decriminalises it. However, possession of any drugs can be punished with up to six months in prison or a fine; providing the amount of cannabis is below the threshold. The threshold is defined by a Ministry of Health decree, and is currently set at 20 grams of THC (pure substance) or 40 grams of THCA. The maximum sentence for possession of amounts that exceed 'personal use' is one-year imprisonment.
There are also a range of alternatives in place, such as a suspended sentence, or treatment. This was streamlined in 2015, with police sending cannabis users straight to the health authorities, rather than prosecuting them.
In cases where there are aggravating circumstances (for example, if an offender possesses a larger amount and it's believed they intended to sell it, or if a minor was involved), the prison sentence is extended to a maximum of three years.
The country's approach is to make a distinction between the criminals trafficking the drugs, and those using the drugs, who may have health or addiction problems. Special provisions are also in place for cannabis and 'magic' mushrooms.
Can you sell cannabis in Austria?
The law regards the sale and supply of cannabis as a much more serious offence. If the individual is caught trafficking large quantities (defined as 15 times the threshold quantity), they are liable to receive:
A two to three-year prison sentence for possession (depending on the type of drug)
Five years' imprisonment for import
One to 10 years, or 10 to 20 years / life depending on other circumstances, such as operating as part of a gang, having previous convictions, trafficking large amounts of cannabis etc.
Large or 'serious' quantities are defined as anything over 20 grams of THC.
Can you grow cannabis in Austria?
In 2008, the Narcotic Substances Act was amended, to better fit with EU legislation. The amended version permitted the cultivation of cannabis in order to extract 'active substances' to use in medicinal preparations.
The new law also gave individuals the right to grow cannabis plants at home; providing they were not grown in order to extract THC. The plants also had to contain less than 0.3% THC. In realistic terms, this meant that people could grow the plants up to the point of flowering, as prior to this point, the levels of THC were likely to be below the limit.
Toni Straka, of the Hemp Institute, commented: "We have a strange legal situation. Consumption of a (cannabis) joint is forbidden, but the selling of the hemp plant as a room air quality improver or a decorative plant is allowed." He estimated that around 300,000 seedlings are sold in the country every month.
Cannabis is widely grown in the country as a result of this law. Some large-scale growers, when brought before the court, have successfully argued that their plants had yet to flower, and managed to avoid a prison sentence. In fact, the law doesn't actually define the emergence of flowers and seed heads as evidence of intent to use for drug-manufacture or sale.
According to the Vienna "Verein Hanfmuseum" (Hemp Museum Association), the Ministry of the Interior had stated in 2015 that "Only the harvesting of plants that are not permitted for commercial purposes with clearly formed flowers and seed heads represents production of an addictive substance under the law."
However, this situation may be set to change soon. At the end of 2017, the newly elected People's Party announced that they planned to ban the sale of "hemp plants and hemp seeds". This would not only impact those who grow it for personal use, but also farmers and grow-shop owners.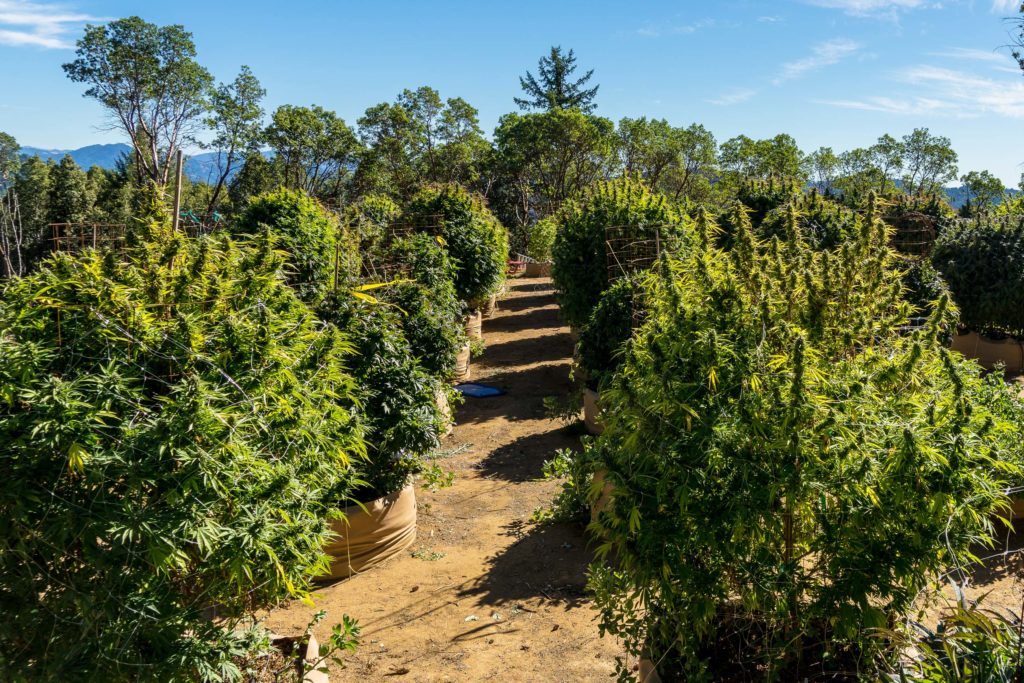 Is CBD legal in Austria?
There's a lot of uncertainty surrounding the current CBD laws in Austria. Up until 2018, CBD was legal to purchase and sell in Austria, providing that the levels of THC were below 0.3%. However, the current government has recently revised this; just as most other European countries have fully legalised it. It's now illegal to use in edible products, but is still permitted to be sold as an 'aromatherapy product'.
For example, in 2018, Aida (a pastry shop) started selling cakes with CBD in them. However, they were banned from doing so, as the government have stated that the inclusion of CBD in foods or cosmetics is prohibited.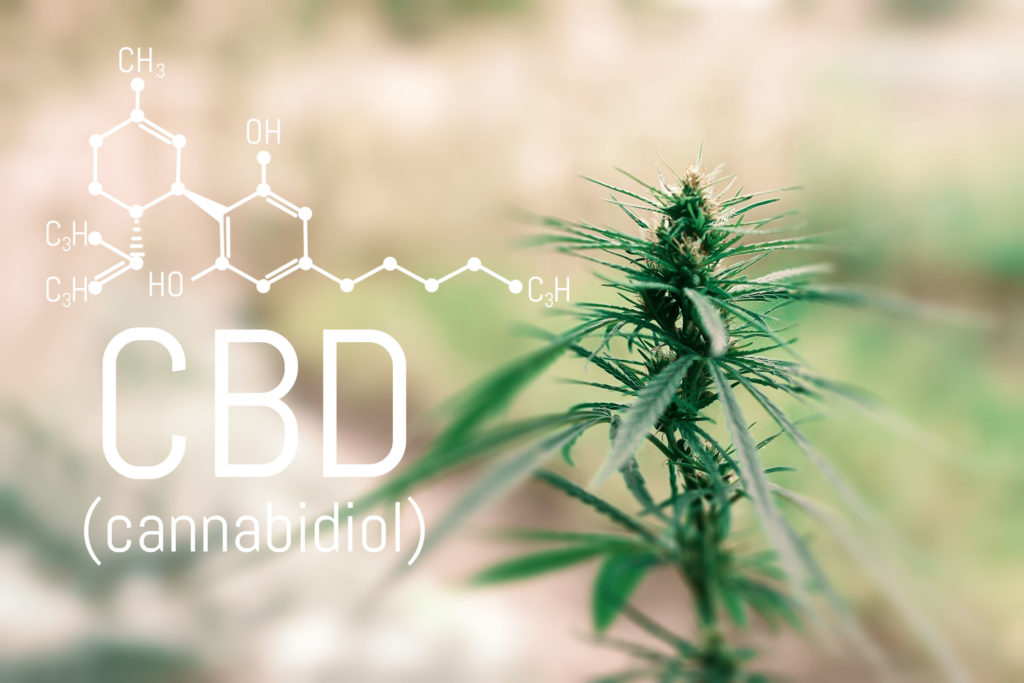 Can cannabis seeds be sent to Austria?
At present, cannabis seeds can be legally purchased and sold in Austria, and may be sent through the post.
Medicinal cannabis in Austria
In 2008, Austria passed a bill permitting cannabis cultivation for medicinal and research purposes. The bill stated that all cannabis would be grown under the control of the Health Ministry, and that domestic cultivation of cannabis for medicinal purposes would still be illegal.
The country permits the supply of Dronabinol, Sativex and Nabilone to patients with a prescription from a registered medical practitioner. Dronabinol is the most commonly prescribed, as it's cheaper than the other two; though it is still costly. Health insurance usually covers cannabis-products if the patient suffers from MS, AIDS, cancer, or diseases of the nervous system.
However, some experts believe that the current medicinal programme isn't doing enough for Austria's patients. Unlike many other countries in the EU, the prescription of cannabis flowers in Austria is still forbidden. However, Rudolf Anschober, Health Minister from the Greens, is prepared to discuss this matter. He imagines a scenario for medical treatment with cannabis flowers.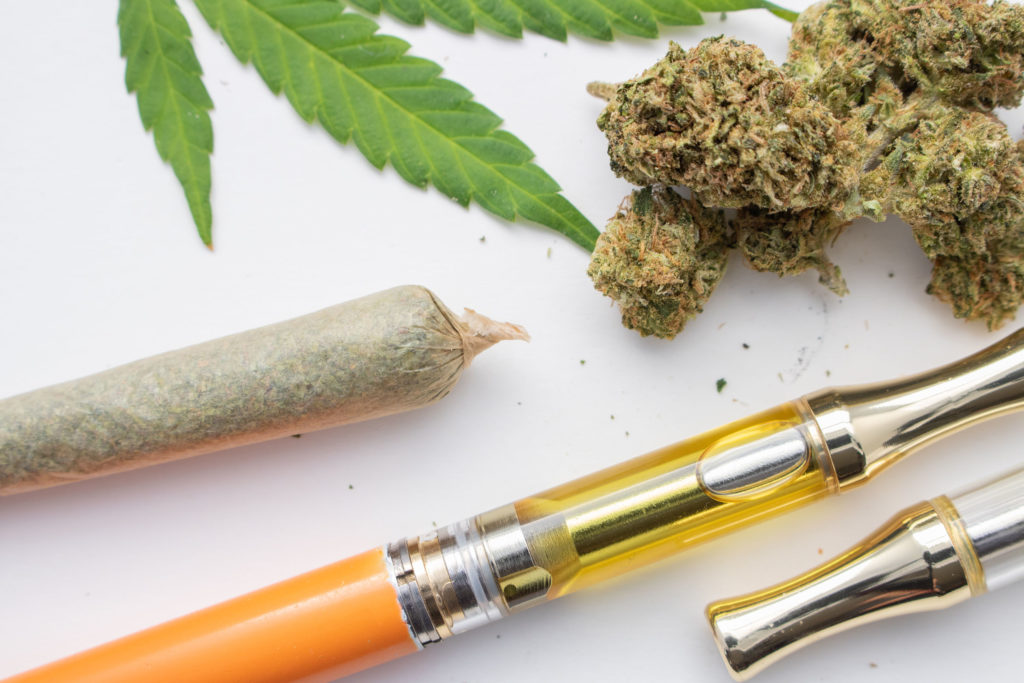 Industrial hemp in Austria
Industrial hemp production was reintroduced in 1995, after having been virtually non-existent for 37 years. It can be legally grown in the country, providing it contains no more than 0.3% THC.
The hemp industry is thriving in many parts of the country. For example, in Hanfthal (which translates as 'Hemp Valley'), around 70 hectares of hemp are grown, and there is a museum and information centre, which details the 900-year hemp growing traditions of the area.
Austria not only produces hemp for textiles, building materials, and oilseed crops; it also contributes to hemp technology. Two examples of this are:
The Hempstone-Zelfo process. Ground hemp fibres are combined with water to produce a dense composite plastic that can be highly polished.
Hempstone. This is used to produce furniture, musical instruments, and other items.
Politics and cannabis
Since 2020, the Austrian government has been a coalition of the ÖVP (Austrian People's Party) and the Greens. The Federal Chancellor is Sebastian Kurz, who is known for his right-wing views. Thus far, they have made CBD in edibles illegal and declared their intentions to make cannabis plants and seeds illegal too. This had considerable consequences; not just for personal users, but for farmers and grow-shops across the country as well.
One thing is for sure – Kurz's views aren't shared with everyone. The Social Democratic Party have spoken out in favour of decriminalising cannabis in the past, and even spearheaded a campaign to legalise it entirely. The Greens are also in favour of legalisation, and are pushing for a tightly-controlled small-scale retail system; enabling people to purchase small quantities of cannabis.
Good to know
If you are travelling to Austria (or currently live there), you may be interested to know the following:
Cannabis cloning in Austria
Under the current law, cannabis can be cultivated in Austria, as long as it isn't used for obtaining narcotics. This means that growers are free to cultivate plants in their hundreds, as long as they're not going to be used to harvest THC. The law does not limit the THC content of the plants though, so both high-THC or high-CBD plants can legally be grown.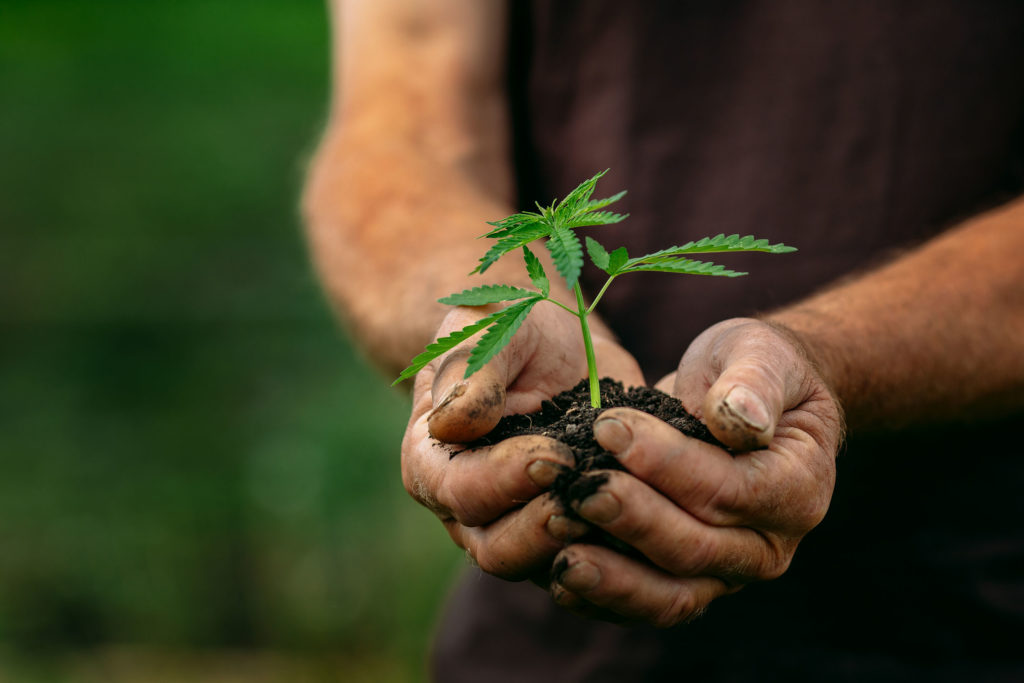 Toni Straka from the Austrian Hemp Association estimates that up to 250,000 cuttings per month are sold in Austria. This has made the country a European market-leader in cannabis clones. They attract domestic and international buyers alike. For example, in Germany and Switzerland, cannabis seed sales are forbidden, so buyers cross the border to Austria to purchase their seeds and cuttings.
There are a few areas of the country where the cannabis-clone business isn't so well tolerated. For example, in Tirol and Salzburg, authorities occasionally prosecute the owners of 'hemp greenhouses' (the shops selling the clone plants). But usually, it's only large operations with obvious illegal commercial intent that are punished with prison sentences.
Attitudes to cannabis
When it comes to cannabis, attitudes are divided in Austria. On the one hand, a recent poll suggests that 78% of people are in favour of legalising medicinal cannabis (even though 64% opposed recreational legalisation). The annual Cultiva Cannabis Expo and Congress also suggests that the plant's potential is recognised by many people across the country.
However, the country's previous coalition government represent the other prevailing opinion – that cannabis laws should be tightened. Regardless of the government's negativity towards it, cannabis remains a popular drug in Austria; particularly among younger adults.
Cannabis events in Austria
Austria hosts a few major cannabis events throughout the year. These include:
Wiener Hanfmesse. Located in the heart of Vienna, Wiener Hanfmesse is a notable expo, showcasing some of the cannabis industry's most innovative, exciting products. It's usually held in April each year.
Cultiva Hanfmesse. Cultiva Hanfmesse is a three-day event in Vienna, which focuses on the role of cannabis in medicinal practice. It's also an expo, with live music, plus chances to purchase cannabis-related products.
Hemp Festival. The Hemp Festival exhibits cannabis products, and is also a live music event. Like the other two expos, it's held in Vienna, and takes place in April.
Will cannabis be legalised in the future?
Under the current government of Sebastian Kurz, legalisation seems highly improbable. In fact, signs suggest that some of the country's progressive laws may be amended; for example, making it illegal to cultivate, sell or supply cannabis seeds.
Disclaimer:

While every effort has been made to ensure the accuracy of this article, it is not intended to provide legal advice, as individual situations will differ and should be discussed with an expert and/or lawyer.