Since its formation in 1993, the Czech Republic has adopted a liberal stance to cannabis. Use and possession have both been decriminalised, and a medicinal programme has been in place since 2013, though supplies are still limited across the country. Individuals are permitted to grow cannabis plants for personal, private use.
CBD Products
Legal under 0.3% THC

Recreational cannabis
Decriminalized

Medicinal cannabis
Legal since 2013
Cannabis laws in the Czech Republic
Can you possess and use cannabis in the Czech Republic?
In 2010, the Czech Republic adopted a revolutionary approach to drug legislation by decriminalising the possession and consumption of drugs.
As such, their Criminal Code states that cannabis use is not an offence in the country. Possession of small quantities for personal use has been decriminalised, but is still punishable with a fine of up to CZK 15,000.
The law distinguishes between cannabis and other drugs. Initially, the law stated that an individual caught possessing a quantity of cannabis that is 'greater than small' may be given a prison sentence of up to a year. This was later regarded as too vague, and in 2010, the quantity for 'personal use' was established: up to five grams of hash, up to 15 grams of herbal cannabis, and cultivation of up to five cannabis plants.
Possession of other drugs incurs a prison sentence of up to two years, or as many as eight if the amount of drugs are 'significant'.
The Czech Republic is also fairly lenient in terms of giving prison sentences. There are a range of alternatives that courts can issue, such as probation with treatment, community service or a suspended sentence. If the offender is found to be drug-dependent, they can be taken to a secure detention unit for compulsory treatment. This is also an option for juvenile offenders.
Can you sell cannabis in the Czech Republic?
The law takes a more severe stance on the supply or sale of cannabis. Punishment ranges from one to five or 10 to 18 years in prison, depending on the nature of the crime. For example, if the individual is caught reoffending shortly after the last offence, then the sentence is likely to be harsher.
Can you grow cannabis in the Czech Republic?
According to Czech law, you are permitted to grow up to five plants in your home for personal, private use. These may not be harvested for supply or sale to others, and the cannabis harvested may not be used in public spaces.
Cannabis cultivation is fairly widespread across the country. Most small-scale domestic growers are at little risk of prosecution, providing there are no aggravating circumstances. However, the authorities are experiencing increasing issues with larger-scale grow-rooms which are often situated near the German border. The cannabis grown by these illegal enterprises is usually poor-quality, with high levels of fertiliser residue or mould.
In an attempt to tackle the issue, the Czech government tried to clamp down on the sale of cultivation equipment. They undertook several shop raids in 2013; using clause 287 of the Penal Code (called "Spreading of Drug Addiction") to justify their actions.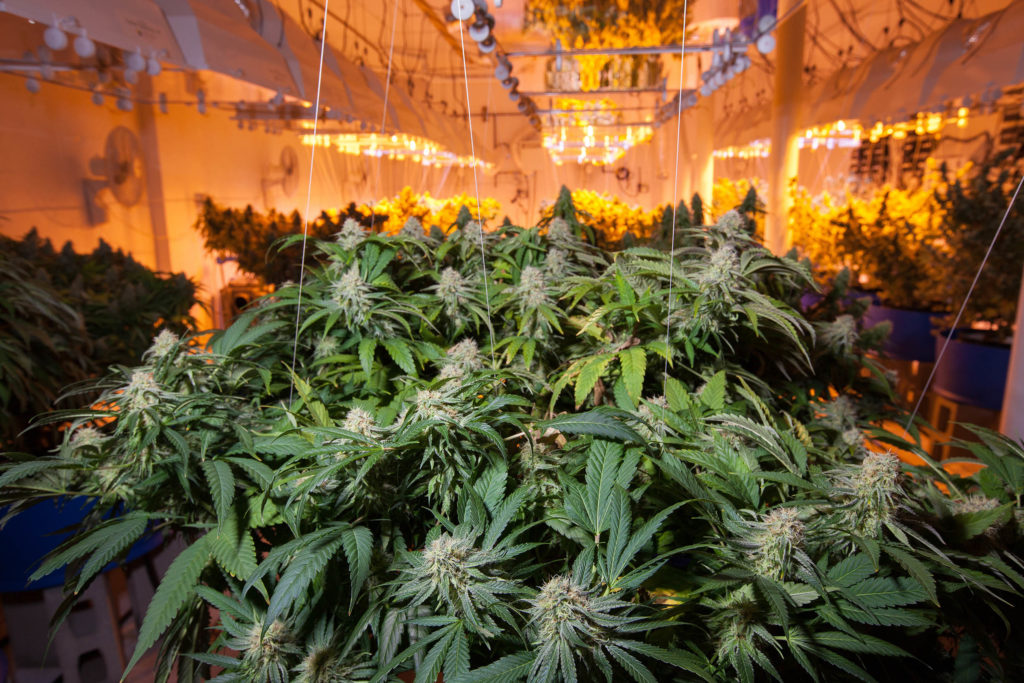 Is CBD legal in the Czech Republic?
All CBD products that contain 0.3% THC (the substance responsible for the 'high') or less are legal in the Czech Republic. That means it's legal to buy, sell and use CBD oil, and products can be purchased freely across the country.
Can cannabis seeds be sent to the Czech Republic?
Czech law permits the cultivation of a limited number of cannabis plants in the home. As such, it's legal to buy and sell cannabis seeds – and they can be mailed into the country via the post.
Medicinal cannabis in the Czech Republic
The Czech Republic introduced a medicinal cannabis programme in 2013. However, it is not yet fully functional, and only limited products are available on prescription. Since its inception, there have been issues with supply, and there are also problems with the country's domestic cultivation for the medicinal market.
Ekoplast Slustovice originally won the bid to be the Czech Republic's sole provider. However, authorities later chose to scrap the deal, which led to a product shortage in 2017. Later that year, Ekoplast Slustovice reapplied for the tender and won the licence a second time. They stated that they would deliver 40 kilograms of medicinal cannabis within four years. Their first delivery was made in summer 2018.
In response to the shortage, Prime Minister Andrej Babis commented that availability of medicinal cannabis needed to increase by 2018. He added that failure to provide medicinal cannabis products would mean that the only other viable option would be legalising home cultivation for patients.
The Czech Republic's medicinal cannabis programme has been protested by some. Dusan Dvorak, a cannabis activist who leads the non-profit organisation "Marijuana is Medicine" refers to the government's plans as "legal, pharmaceutical and economic corruption," in a recent interview with the Wall Street Journal.
Alena Gajduskova, first deputy Chairwoman of the Senate, is also against the bill. She comments to the Wall Street Journal: "For a long time I've supported enabling the medical use of cannabis, but I have to say that I'm very disappointed … these medicines are proven; they're very efficient but shouldn't be a luxury good. That is completely unacceptable."
Currently, cannabis is not covered by Czech health insurance. It can only be obtained with a special electronic prescription and is only available to patients with certain illnesses. These include: Parkinson's disease, certain side-effects associated with cancer and AIDS treatment, and multiple sclerosis.
Further criteria are as follows:
The patient may have chronic, unstoppable pain (particularly related to cancer, degenerative motor system diseases, system diseases of the ligaments, neuropathic pain or immunopathological conditions).
The patient may be suffering with spasms and associated pain resulting from spinal cord damage or multiple sclerosis.
loss of appetite associated with cancer or HIV treatments.
The patient may have Tourette's Syndrome.
The patient may have surface treatment of dermatoses and mucosal lesions.
However, plans are in place to make it easier for patients to access medicinal cannabis in the future.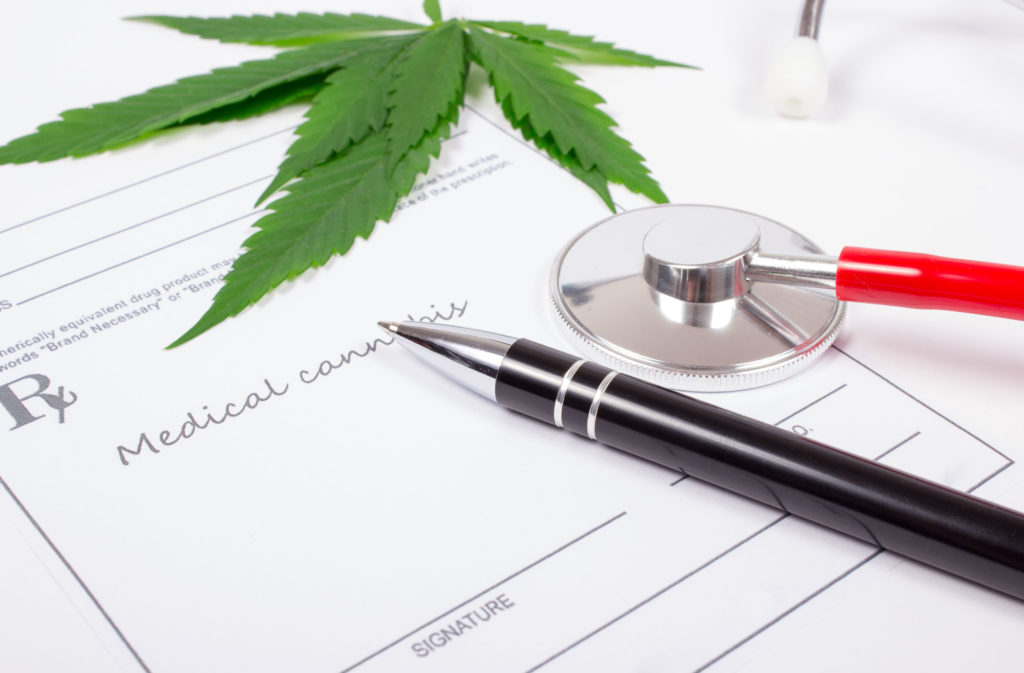 Industrial hemp in the Czech Republic
Like many countries across the world, hemp has been growing in the Czech Republic for centuries. However, the US's campaign to ban hemp meant that cultivation was brought to a halt in the 1930s.
These days, the Czech Republic does have a hemp industry, but it is relatively small. Plantations were set up after a ruling in 1999, which acknowledged the plant's bio-energy and technological potential.
Farmers struggled to grow hemp in the early 21st century. In 2006, there were 1,700 hectares of hemp plantations. By 2010, this had declined to just 200 hectares.
Despite that, farmers are still cultivating the plant. Annual festivals such as Cannafest are well-attended in the country, demonstrating just how important the plant is to Czech culture.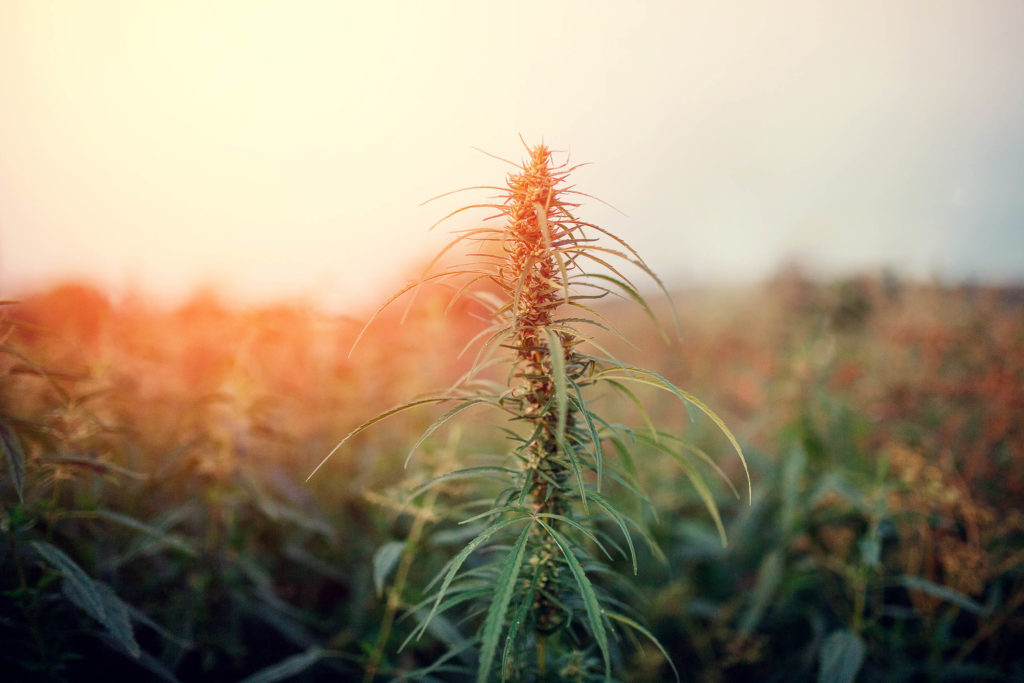 Political parties and cannabis
Most of the Czech Republic's political parties adopt a liberal stance when it comes to cannabis. The Czech Social Democratic Party are mostly in favour of decriminalising it, as they support the protection of civil liberties. However, a few members of the party don't share this view and have expressed disapproval of the current lenient approach.
In direct opposition are the Christian and Democratic Union – Czechoslovak People's Party. They're arguably the most anti-drugs party in the country, with conservative views. They often express disapproval of cannabis and other drugs, and support the use of punitive methods to combat drug use.
Likewise, the Civil Democratic Party also adopt a slightly 'anti-drugs' standpoint. They're more likely to support harm-reduction strategies than the KDU-CSL.
Good to know
If you are travelling to the Czech Republic (or are a resident of the country), it is useful to know the following:
Cannabis history
There is plenty of evidence to suggest that cannabis was used in the Czech Republic (formerly Bohemia) centuries ago. This evidence is mainly in the form of pollen grains. These pollen grains (and the time they date back to) suggest that humans were cultivating hemp; though around 200BC the pollen quantities declined to virtually nothing – indicating that rye had become more popular as a crop.
During these early years, it's difficult to say exactly what the hemp was used for – but it's reasonable to guess it was woven into textiles, or used for food or oil.
Further evidence tells us that hemp experienced a revival at some point in the 9th or 10th century. A Medieval hill fort at Libice nad Cidlinou was found to contain remains of cannabis, and another site at Zatec also contained remnants.
This revival only lasted a century or so; then cereal production began to intensify. However, illustrations from the 16th century suggest that cannabis was valued in Bohemia as a herbal medicine and used to treat boils, sinusitis, earache and fever.
Cannabis folklore
Cannabis plays an important part in Czech and Slavic folklore.
For example, the Slavic goddess Mokos was regarded as the 'sacred feminine' and a protector of women. When making offerings to Mokos, women traditionally threw hemp seed into water to secure her protection.
It was also regarded as unlucky to perform certain activities (weaving, knitting or grinding grain) on important holy days. The Bohemian people believed that doing so would ensure a bad hemp or flax harvest.
There's evidence of more modern cannabis folklore practice too. The Nebraska Czechs (founded in 1963 to represent the Czech population that immigrated in large numbers in the 1860s) still use hemp to produce their colourful costumes for traditional festivals.
Will the liberal attitude continue?
The Czech Republic has long been regarded as one of the most liberal nations in the EU when it comes to drugs policies. However, this has come under threat in recent years.
German authorities have frequently called for a tougher approach, as they share a border with the country. Rather than taking action against individual illegal cultivation facilities, the Czech government decided to penalise grow shops instead.
In 2013, a nationwide campaign was launched against grow shops, which lasted several weeks. 50 grow shops were raided, with several grow shop owners being accused of incitement to toxicomania.
Jakub Frydrych, a senior drug squad officer, made the following statement to Radio Prague: "Each individual component in the shops is indeed legal, but the law regulates how they are handled – i.e. the growing of marijuana. Any contact with this drug, in whatever phase of production of expansion it may be, violates existing law."
Some people criticised the campaign, claiming that the government was attempting to force Czech people into obtaining medicinal cannabis through the state-run programme, rather than growing their own. Were this true, it would financially benefit the government.
Cannabis events in the Czech Republic
The Czech Republic hosts a few major cannabis events throughout the year. These include:
Cannafest. Cannafest is the biggest cannabis trade show in the world. It's a three-day event in Prague, and not only features exhibitors across the world, but also speeches from key industry experts, and live music and shows.
Konopex Ostrava. Konopex Ostrava is an exhibition, showcasing the latest innovations in the world of cannabis. It usually focuses on cultivation, both inside and out. There's a programme of lectures, talks and conferences, with the chance for visitors to talk to experts.
Will it be legalised in the future?
In spite of the persecution of grow shops, the Czech law remains one of the most liberal in the continent. However, the pressure from the German government may prevent the Czech government from fully legalising cannabis for personal use.
Given Prime Minister Andrej Babis' statement about providing easy access to medicinal cannabis (or permitting patients to legally grow their own) it seems likely that their medicinal programme will improve shortly – and become a viable option for people across the country.
Disclaimer:

While every effort has been made to ensure the accuracy of this article, it is not intended to provide legal advice, as individual situations will differ and should be discussed with an expert and/or lawyer.