Decriminalisation The Global Commission on Drug Policy, comprised of 23 renowned key political and intellectual figures, has presented its 2016 report, advocating the worldwide decriminalisation of all drugs and recommending the abolition of criminal and civil penalties, which continue to be in force for the use and possession of drugs in much of the world.
In November 2016, the Global Commission on Drug Policy presented at a press onference in Washington its annual report called Advancing Drug Reform: New Approach to Drug Decriminalization, where this group of experts and leading world figures set forth their recommendations for drug policies, and stress the necessity of decriminalising the possession and consumption of narcotic substances, as a preliminary step to regulating the drugs market worldwide.
The Commission, which drafted this report on the basis of five others it had published previously, calls on not only governments and the United Nations but also the general public to change their attitudes towards drug users and to leave their prejudices behind.
The 2016 report, which was presented at a press conference which you can see in full here, recommends that states should regulate the use and possession of drugs and jettison harsh and punitive measures against the use and possession of drugs, which have caused untold harm and suffering to people all over the world.
"Only then," the report says, "can we adequately reduce the socially destructive effects of drug prohibition."
Who are the Members of the Global Commission on Drug Policy and What is its Aim
Since its creation just six years ago in 2011, the commission's objective was to refocus the reform debate on drug policy so that it is more balanced and is based on information and evidence. This involves adhering to human rights and emphasising public welfare, social integration and security.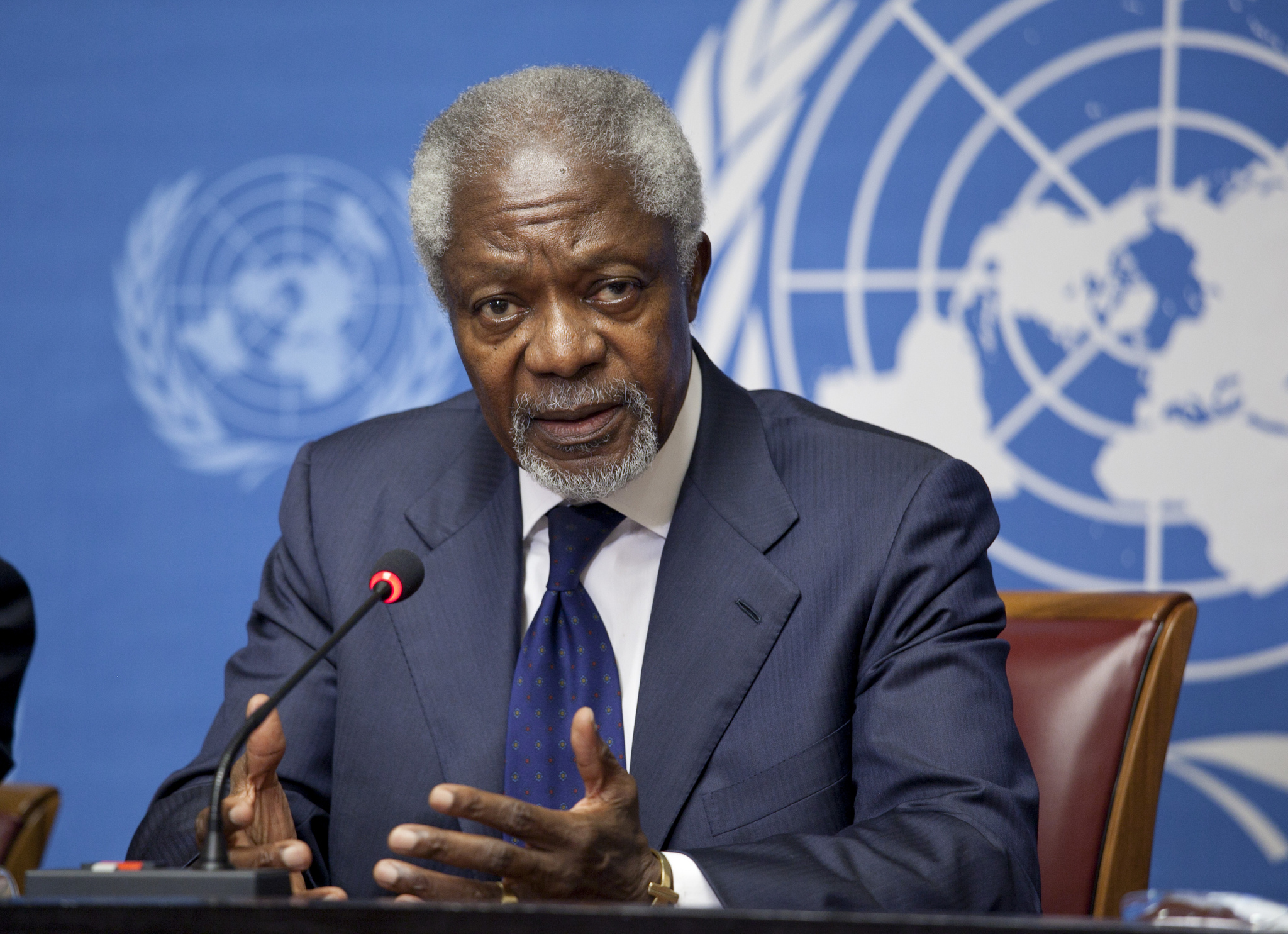 Comprised of 25 political leaders, cultural icons and influential personalities from the world of finance and business, the Global Commission is an independent body and aims to be a global benchmark in reforming drug policy — by issuing recommendations on innovative and effective policies which protect human rights, minimise harm and foster development.
Amongst the Commissioners who comprise the Commission is the former Secretary-General of the UN Kofi Annan; former presidents of Colombia, Mexico, Chile, Brazil, Nigeria, Greece, Poland, Portugal and Switzerland; the multimillionaire and British philantrophist Sir Richard Branson; George Schultz, the former United States Secretary of State in the Reagan era; the Nobel Prize winning novelist Mario Vargas Llosa; Spain's Javier Solana, the former EU chief representative for foreign affairs and EU security policy; Nick Clegg, former United Kingdom deputy prime minister and member of parliament; and other leading human rights activists, as well as other influential figures.
The Global Commission, presided over by the former president of Switzerland Ruth Dreifuss, is assisted in its work by a Secretariat based at the Graduate Institute of International and Development Studies in Switzerland, which is tasked with supervising the Commission's publications, amongst other things. The Commission also hires a wide network of ad-hoc thematic experts who contribute to its work from their respective countries.
Since its establishment, the Global Commission has developed five main reports and three audiovisual documentaries which have been distributed worldwide, and which discuss issues which range from the failed war on drugs and the effects of criminalisation on public welfare to the steps that need to be taken towards an effective regulation of drugs.
By 2012, the Global Drug Commission had already been awarded, for its work, with the Cannabis Culture Awards, which Richard Branson and Thorvald Stoltenberg, Norway's former Minister for Foreign Affairs, received on behalf of the Commission. These prestigious prizes, which are an initiative of Sensi Seeds founder Ben Dronkers, are awarded as a token of gratitude and recognition to people and organisations who effect change and who contribute towards a change in attitudes to cannabis — public figures who criticise and oppose the war on drugs and who show courage in fighting for the acceptance of the cannabis plant in all its forms.
The Reports and Their Recommendations
The first report drafted and published by the Commission in 2011 began with the statement: "The global war against drugs has failed, with devastating consequences for individuals and societies around the world," in order to show that the current drug policy strategy worldwide was not working and that a new focus was needed.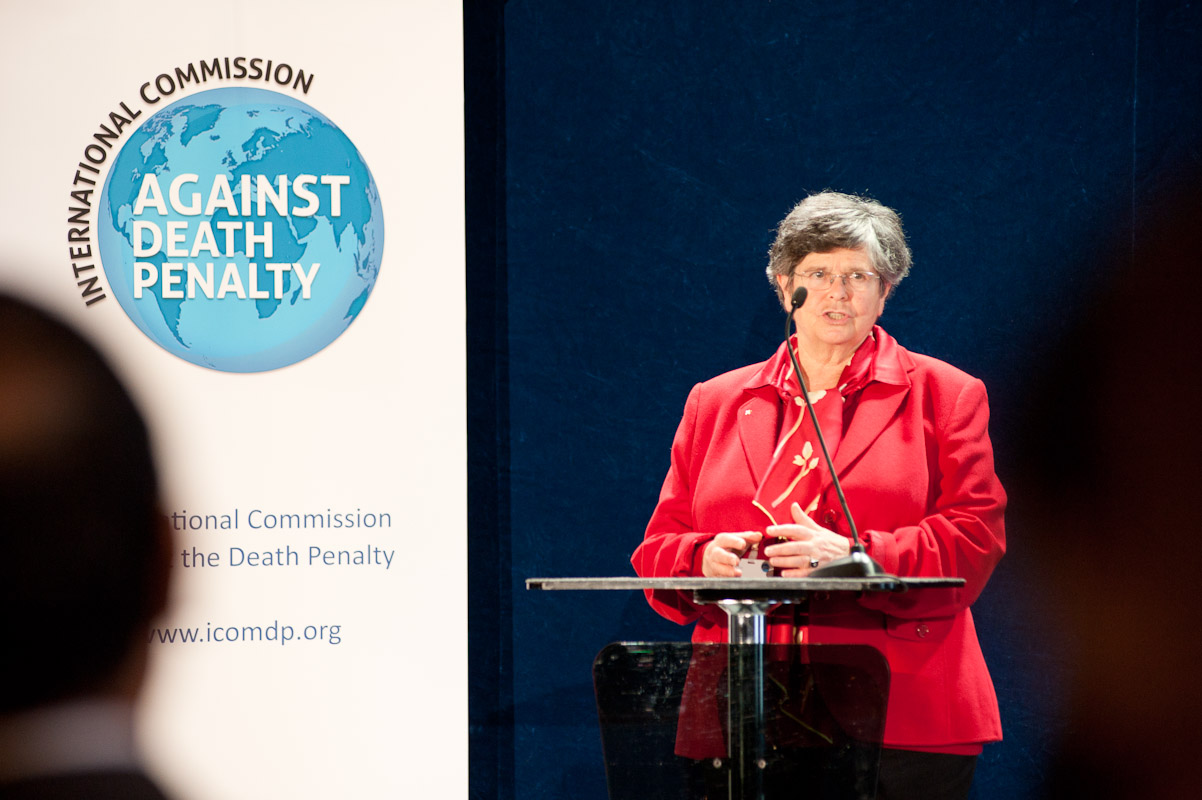 It was the first time that such high level political, intellectual and diplomatic figures had publicly declared what cannabis activists had been saying for years: the War against Drugs has failed miserably.
The Commission's recommendations included the decriminalisation of all drugs, the provision of healthcare services and treatment to those who need it, as well as harm reduction measures such as substitution therapy and restricting repressive policies to violent criminal organisations only, in order to curtail both their power and influence.
2016: A New Approach to Decriminalisation
During the Commission's five years of activity there has been a significant change in global drug policy both in terms of the debate about drugs and public opinion and in terms of scientific evidence, as well as the implementation of new policies which experiment with different ways of regulating the cannabis market: specifically, alternatives to criminalising people who use and consume drugs.
Although reforms are undoubtedly under way, prohibition remains in place, and human rights continue to be violated for the sake of the War on Drugs.
Since it published its first report, the Commission has consistently called for the decriminalisation of drugs in all its publications. However, this year's report goes even further and explores new avenues, by suggesting a new focus for the effective decriminalisation of drugs.
What the Global Commission of Drug Policy recommends in its 2016 report is that the governments must stop handing down criminal and civil penalties for the use and possession of drugs, as well as abolishing, as soon as possible, the death penalty for all drug-related crimes, including the personal use of narcotics in the 33 countries where it is still in force.
"The Commission believes that in order to respect human dignity and rule of law there should be no penalties for crimes of possessing small amounts and/or consumption," the report says.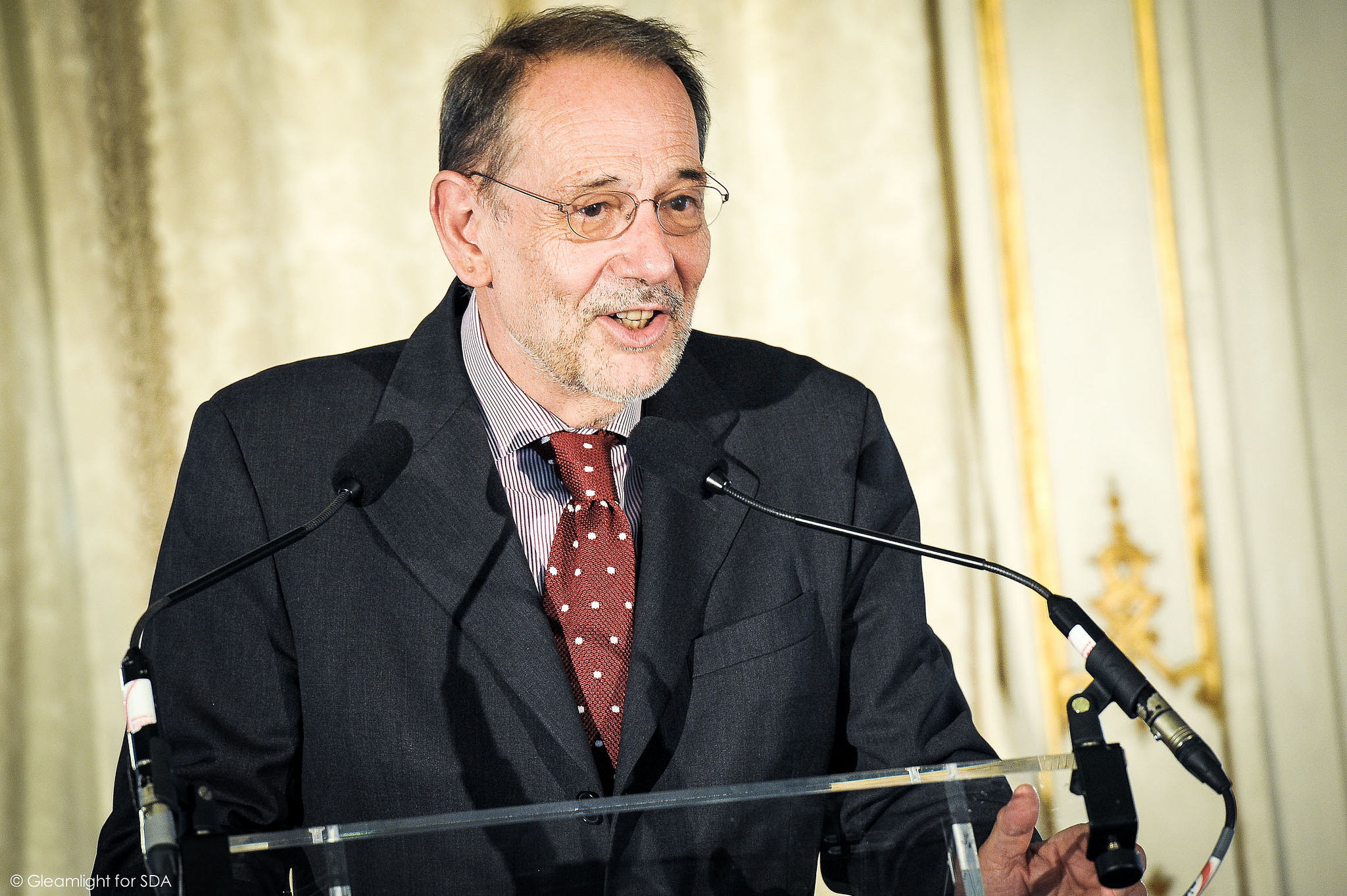 The document highlights effective decriminalisation policies, such as the ones which have been in force in Portugal for three years, where drug possession —including of cannabis — is no longer a criminal offence. This has resulted in lower rates of addiction, overdose and deaths from sexually transmitted diseases.
As highlighted by the former mayor of Prague, Pavel Bém, at the press conference, Portugal's example should be followed, given that it has saved 18% in public spending, thanks to the decrease in incarceration rates since the personal use of illegal substances were decriminalised in 2001.
Moreover, there was condemnation ofthe harsh penalties in place for drug-related crimes in such countries as the Philippines , which has seen thousands of extrajudicial executions of drug addicts and dealers since Rodrigo Duterte was elected president and publicly encouraged citizens to "go ahead and kill" drug addicts and dealers.
"The countries that are of greatest concern are in Asia. These are countries which adhere to a radical interpretation of sharia (Islamic law). If you add China to those countries, then we are dealing with a large part of the world which we have to convince that capital punishment is an attack on human rights, Dreifuss sums up.
The report calls for the worldwide decriminalisation and depenalisation, both in terms of administrative and criminal penalties, of low-level drug trafficking, including small-time drug dealers who sell in order to fund their drug habits, drug carriers with no previous history of violent crime — such as drug mules — and illegal drug growers. To this end, states should implement alternatives to punishing non-violent people involved in drug trafficking.
According to the report, many of these people are involved in these activities due to "economic marginalisation… lack of other opportunities… or coercion" which they endure. Nevertheless, in spite of such unfavourable social circumstances, they are faced with very harsh penalties, which can range from huge fines to the destruction of the plants which they rely on for their livelihood, and prison sentences. In some parts of the world, this can even include the death penalty. Meanwhile, those who benefit from the ban on drugs such as cannabis continue to line their pockets.
"After years of condemning the destructive effects to society as a whole of prohibition and the criminalisation of people who do no harm but use drugs, it is about time we highlighted the benefits of carefully planned drug policies which focus on people," said the Commission president Ruth Dreifuss at the launch.
The report explains that if we want to have such innovative policies we must honestly admit the criminalisation of the personal consumption or possession of illegal psychoactive substances enacted by national legislative bodies. Total decriminalisation, including the abolition of fines and other criminal penalties, "should be the policy which countries strive to implement when they are reforming their drug laws," says the report.
The report's fourth recommendations says that the UN's member states should abolish the penalisation of drug possession as a treaty obligation under the international system of drug control.
The Commission is severely critical of the fact that the United Nations' drug control treaties or conventions have led to national policies that violate the UN's declaration of human rights itself — 5.5 billion people anywhere in the world have little or no access to appropriate medication for pain relief due to restrictions in the prescription of opioid or narcotic painkillers for pain.
Even the United Nations Office on Drugs and Crime (UNODC) issued a brief report which makes it clear that the decriminalisation of consumption and drug possession for personal use are compatible with the international conventions on drug control. Likewise, the document advises countries on measures for promoting a drugs policy focus that is based on human rights and welfare.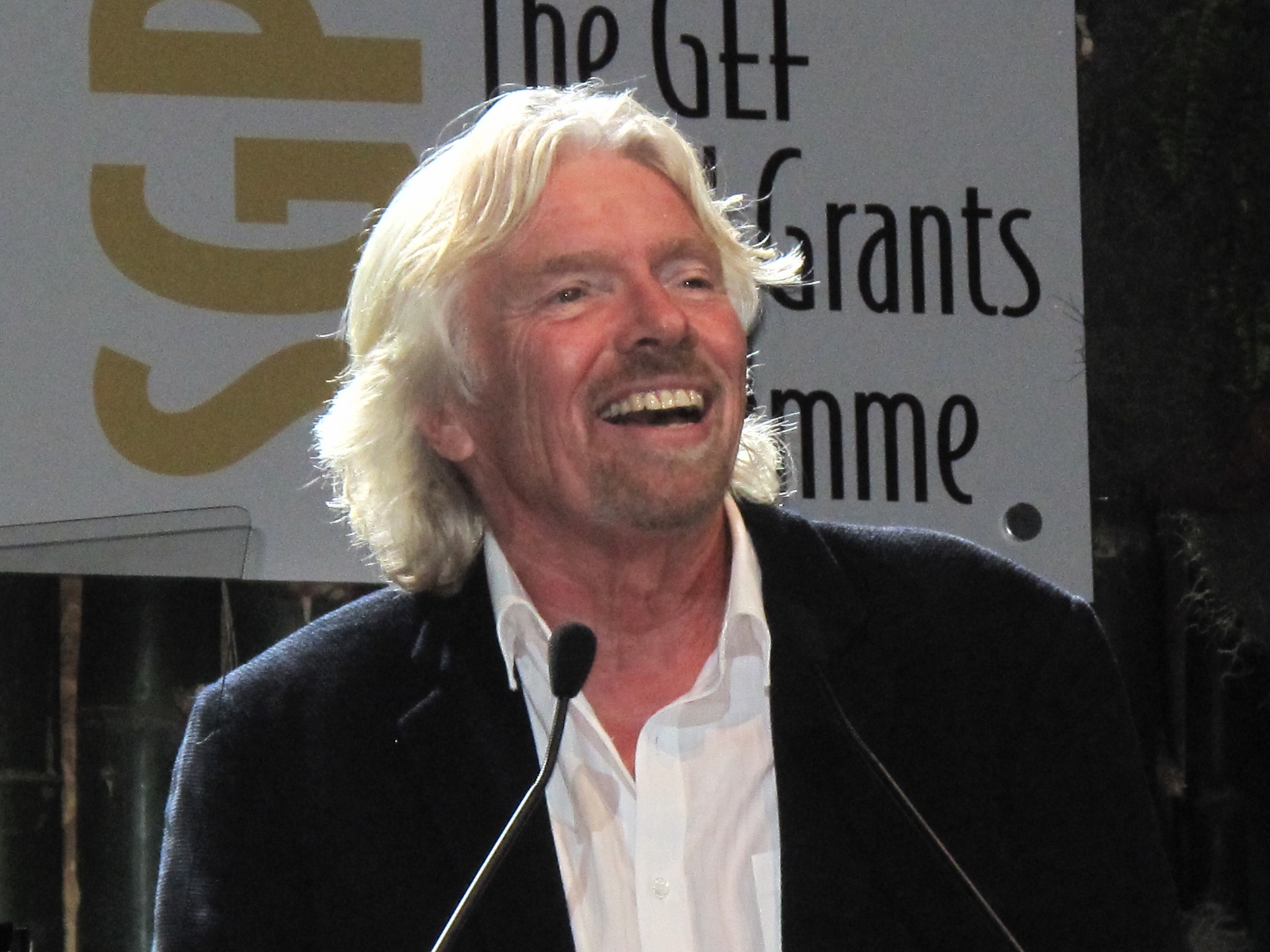 In spite of everything, the lack of action from the United Nations to fight the illegal use of drugs was once again all too obvious during the last UN General Assembly Special Session (UNGASS) in New York in April 2016. This supposedly revolutionary gathering, which was meant to steer the world in a new direction with regard to drug policy, exposed the huge divisions between countries and ended with a general agreement — which had been agreed on beforehand and negotiated over months before the summit — instead of a profound and wide-ranging change, with Russia one of the biggest opponents to these changes.
Global Commission on Drug Policy member Richard Branson described, in the British newspaper The Guardian, the last meeting of the UNGASS as "a fatally flawed process from the beginning". Moreover, he said, the document is biased and serves the interest of just 53 countries, rather than the 193 member states of the UN as a whole.
Finally, he recommends that states should explore models of regulation for all illegal drugs and should recognize that this is the next big step for reforming drug policy after legalisation.
"Globally, regionally or locally, drug policies are changing," said César Gaviria, former president of Colombia and Commission member. "Nevertheless, in order to make solid and effective policies which can repair the damage done by the misguided policies of the last 60 years and to prepare for a better future where drugs are controlled more effectively, we need to implement a total and non-discretionary decriminalisation of the personal consumption and possession of drugs."
For the Commission, decriminalisation or legalisation is the first big and crucial step in the right direction for reforming drug policy globally — as was the case with the legalisation of cannabis, which numerous countries have already implemented — and it must be followed by the state regulation of the market for illegal substances, from production to distribution.
The Commission is aware that it is putting forward its proposals at a time when the political climate is changing, and which may have an effect, possibly a detrimental one, on efforts towards decriminalisation. Nevertheless, as the results of the last elections in the United States have shown, despite Donald Trump's victory in the presidential election, voters said yes to the legalisation of recreational cannabis in three additional states, as well as approving laws on medicinal cannabis in a further four.
There is no doubt that drug policy should be kept well separate from partisan and conservative politics so that the latter does not interfere with efforts towards the decriminalisation of drugs in general and cannabis in particular. People are increasingly aware it is a human rights and privacy issue, and that there is no reason why the state should interfere with the lives of millions of individuals who consume some type of drug without harming anyone, for recreational or medicinal purposes.
We hope that the recommendations of the Global Commission on Drug Policy do not fall on deaf ears, and that governments of countries the world over take them into consideration so that they can undertake a realistic analysis. We hope this analysis will not be drowned out by populist and partisan rhetoric, under whose shadow international drug policies have in practice had to stand or fall. To date, these policies continue to be unduly influenced by emotional or ideological considerations, rather than by evidence and data.