Stuck There are multiple anecdotal reports online of people that have tried cannabis for the first time, only to get "stuck in a loop" where an altered mind-state persists for days, weeks, or even months, even if they do not continue to use cannabis. What's happening here, and who does it affect?
Persistent pros & persistent cons
Some users report that the subjectively positive effects of cannabis stay with them long after normality should have resumed. However, it is more common for individuals who experience a negative first time with cannabis to report persistent, unsettling, and negative after-effects.
First off, it's important to state that it appears to be a small minority of first-time users that experience this effect. It's not clear exactly how many, as official figures don't yet exist on many cannabis-related matters, but in the future as legal cannabis becomes more widespread, a clearer picture should emerge.
People who still feel "high" the next day
It seems to be quite common for new users to use a lot of cannabis during a session, and to go to sleep at night only to wake up the next day still feeling "high". As the typical duration of a cannabis "high" is almost invariably stated to be 2-4 hours, one would expect that a good night's sleep would be more than sufficient for the body to process the THC and for normal consciousness to resume.
It is important here to note the difference between people who experience a cannabis "hangover" the day after a session, and those who state that they still feel subjectively high. In the former case, people usually report feeling "groggy", "burnt out", and "half-asleep".
However, this may well be something to do with the fact that cannabis use reduces time spent in REM sleep (an important stage of sleep in which we dream, and thereby refresh and repair various mental processes), and appears to be a different phenomenon from the people that actually claim to still feel high.
In contrast, the people who genuinely seem to experience an extended "high" use descriptors like "in a daydream", "blazed", "afterglow", and "delightful"—generally positive and enjoyable.
How can the "positive" aspects persist for days?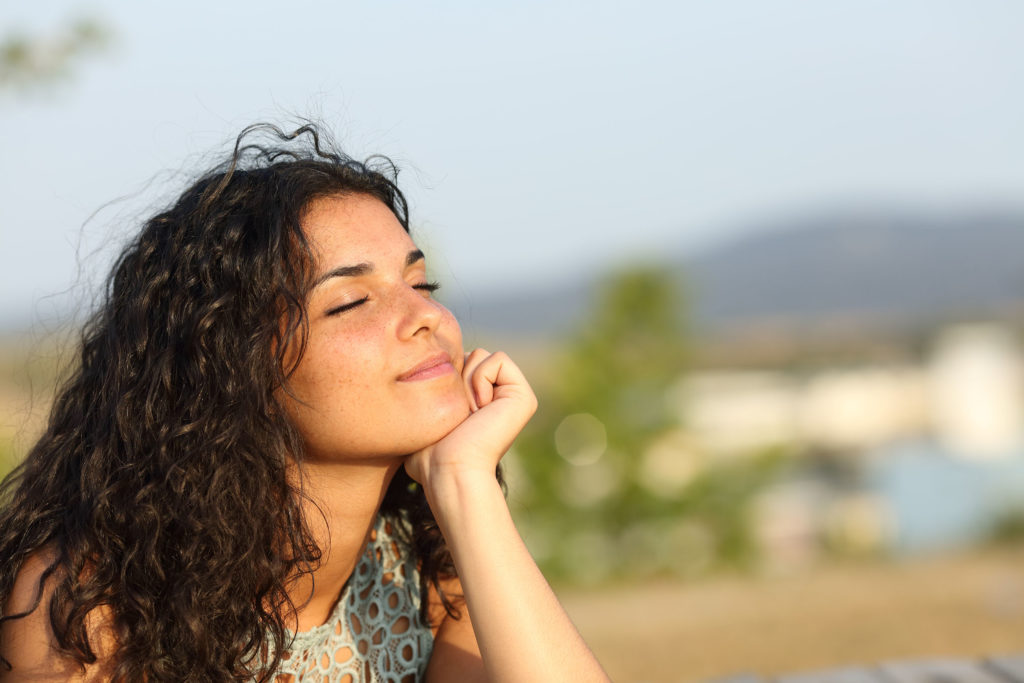 Most of these reports are of feeling high the next morning, but there are also reports of people who continue to feel high for several days. One individual reports feeling "blazed" for up to six days after use of cannabis; here, another waxes lyrical about his "delightful" experience the day after his "very psychedelic" first use of cannabis.
It is not clear what causes some new users to feel subjectively high for days after using cannabis. It is possible that for some, the breakdown of THC in the liver into its metabolites (which are then secreted in the urine) occurs at a slower rate than in others, which may then allow the THC to circulate in the bloodstream for longer, giving it an extended chance to reach the brain, encounter CB₁-receptors, and cause psychoactive effects.
Another possibility is the route of administration. Eating cannabis edibles often leads to a delayed peak concentration of THC in the blood, as the cannabinoids are usually dissolved in fat.
Fat releases the cannabinoids slowly into the bloodstream via the gastrointestinal tract, compared with the rapid administration achieved with smoking, vaping and sublingual sprays, which deliver cannabinoids directly to the bloodstream via the mucous membranes of the mouth. Furthermore, as THC builds up in the adipose (fat) tissues, it may also be the case that individuals with more body fat experience a "slow-release" effect of THC.
But what about persistent negative effects?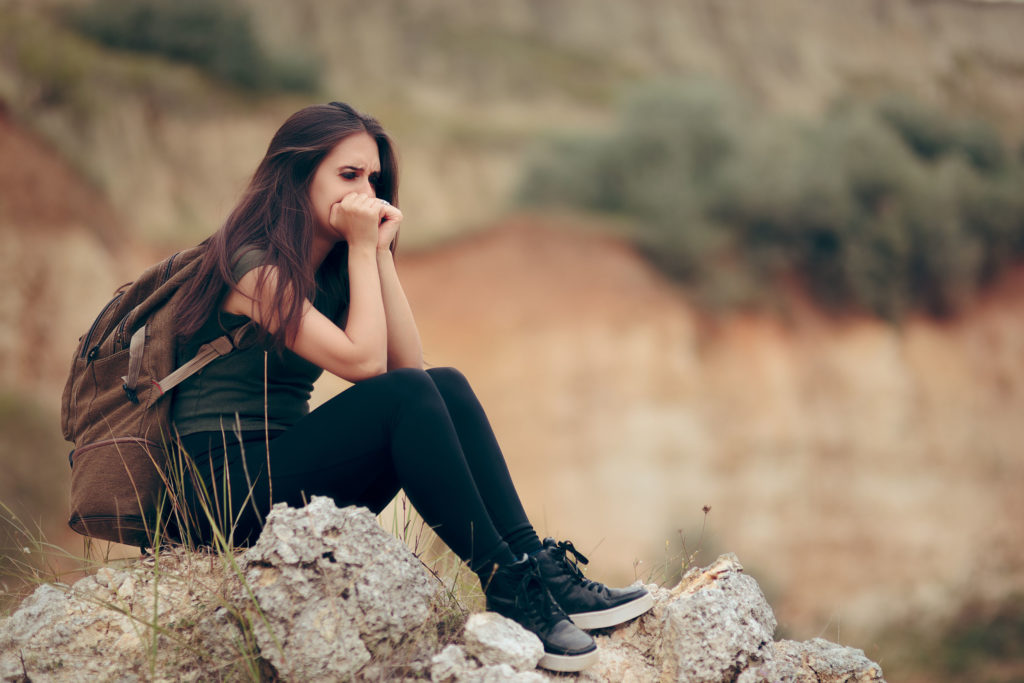 Overwhelmingly, people list the negative effects of cannabis that persist after first-time use as "anxiety", "paranoia", "panic", "confusion", "disorientation" and "depersonalization". Again, most of the individuals experiencing these negative effects do so in the days or weeks immediately following use of cannabis, and then find that normality quickly returns.
However, there are also significant numbers of people stating that their intense negative feelings persisted for weeks or even months, and in some cases caused such an unprecedented disturbance to normal life that psychiatric treatment was sought.
Sometimes, anecdotal reports of these persistent negative effects include the experience of suicidal thoughts and desire to self-harm. However, it is problematic to assume a causal link between cannabis use and suicide, as those who report such feelings may well be suffering or at risk of separate mental illness. Some studies have associated cannabis use with an increased risk of suicide, but others have noted that in several U.S. states, suicide rates have dropped since medical cannabis programs were implemented.
The truth probably lies somewhere in between. Cannabis use may increase suicidal thinking in certain susceptible individuals, but on the other hand, a whole demographic of people whose suicide risk is high due to chronic pain or intractable illness remove that risk when they are able to benefit from medical cannabis.
Why do some people experience these negative effects?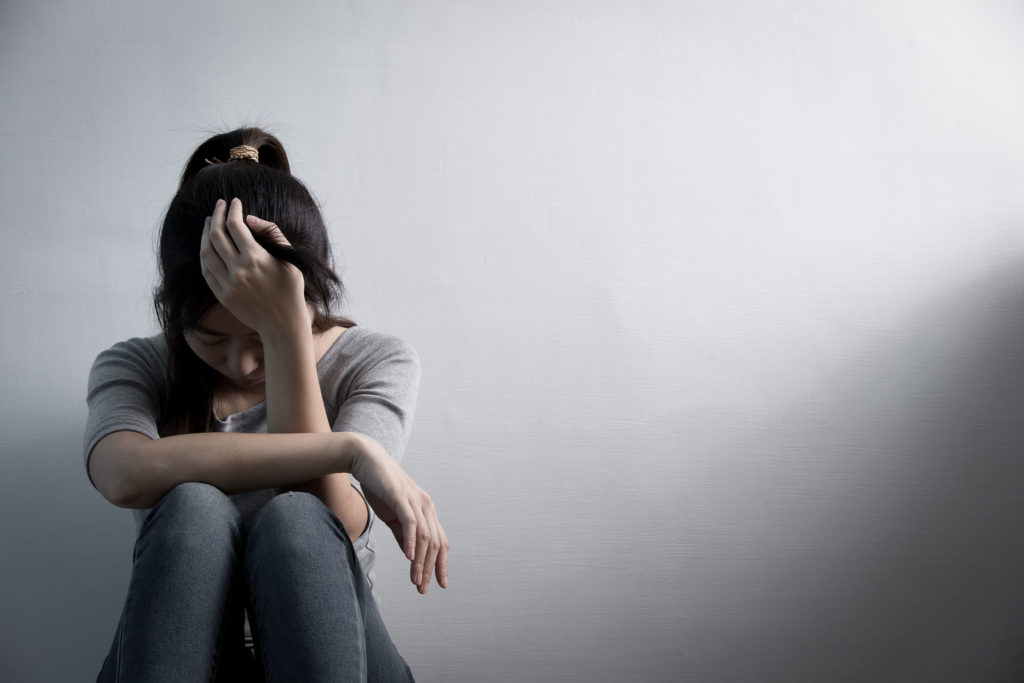 This is a complicated question, and it is one that science has been trying to answer for decades. However, it's also a question that overlaps heavily with the general study of cannabis and its effect on mental health, so it's an area of research that is muddied by bias and politics. Thus, getting a clear answer is difficult, and it's arguable that a clear answer doesn't even exist yet, as we are still far from being in command of all the facts.
It's interesting to note that in a book written in 1980, High Culture: Marijuana in the Lives of Americans by William Novak, the author states "bad trips on marijuana are statistically minuscule, but they do occur—especially the first time…But the vast majority of first-time experiences are either neutral or pleasant".
While negative first-time experiences are certainly still in the minority, the sheer number of reports today implies that some increase in their incidence may be occurring. After all, most regular smokers today know at least one or two people who "couldn't handle" their first time. This phenomenon may correspond to the increase in THC relative to CBD and other cannabinoids and terpenes that has been occurring in commercial cannabis varieties over the last few decades, or may be a result of residual chemicals present in poorly-grown cannabis.
Increased THC levels may be responsible
As the market for cannabis in the Western world has so decisively shifted from imported, outdoor-grown varieties containing relatively little THC (and few pesticides, if any) to indoor crops grown with commercial nutrients and chemicals, there is a definite possibility that both relative THC content and residual chemical traces have increased over these last few decades.
We don't have any information on the changing levels of chemical residues in cannabis crops over the years, but we do have data on the increase in THC.
It's pretty much beyond doubt that THC content has risen dramatically in much of the Western world, as we've developed strains with higher and higher levels of it over the years, and more and more people are getting access to these high-strength strains. We're now hearing about strains that have up to 35 or 40 percent THC (although these may be mythical), whereas in 1980 levels that high were unheard of, and the average THC content was more like 2-3 percent.
Nowadays, average THC content isn't 35 percent, but it's certainly higher than 3 percent. In 2008, the UNODC stated that average content was approximately 10 percent; in Colorado today, the average is apparently more like 18.7 percent!
THC really does seem to cause short-term psychosis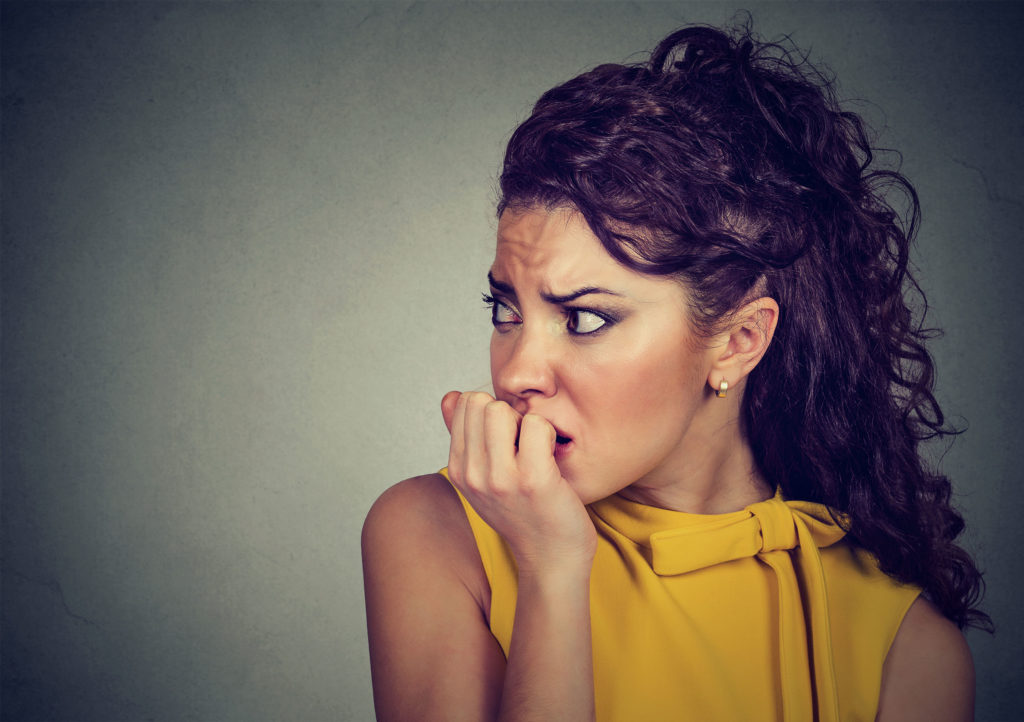 We also have so much evidence connecting THC with short-term psychotic effects that it's fatuous to ignore it. We have little reliable evidence that it causes long-term psychiatric illness, but we certainly do have evidence that acute administration of THC causes a state ostensibly very close to psychosis in the short term.
It's likely that some of the more susceptible individuals among us (who may be more susceptible due to genetics, state of health, or various other factors) can experience a THC-induced psychosis-like state, which may persist for some time. For most of these individuals, this state will eventually go away, but for a small subset of these susceptible individuals, this THC-induced state may trigger an underlying mental illness.
This is not the same as THC itself causing the mental illness, as these individuals would probably become mentally ill without any cannabis use, but the cannabis use could speed or possibly exacerbate its onset. But while THC shouldn't currently be blamed for causing mental illness, its short-term psychosis-inducing effects are extremely important to study.
What's the evidence for THC causing psychosis?
Let's just quickly go over the evidence. Most studies that link cannabis use to long-term, permanent psychiatric illnesses fail in multiple ways, most importantly that the studies are often designed to look at a single point in time, and do not well account for confounding factors that could be the true causes of the mental illness in question. On the other hand, we have plenty of direct evidence in the form of studies where THC has been administered, and has caused an immediate, short-term psychosis-like reaction.
From 1972, an Iranian report on narcotics highlights a case of a policeman with no previous history of psychosis who "went into a very violent excitement with paranoic delusions, struggling to get hold of his rifle to shoot his imaginary persecutors" after "a bout of bhang drinking".
Then in 2005, we have two case studies of "cannabis acute psychosis"; here, the two individuals, both "regular but occasional" users, experienced "depersonalization, paranoid feelings and derealisation" after oral administration of THC. Both individuals felt "well" the next day, with no recurrence.
Another 2005 study states "even the critics have accepted that psychotic symptoms can be induced by cannabis, and that such symptoms generally wear off quickly and with complete remission". However, this study did find a very strong association between cannabis psychosis and later development of paranoid schizophrenia, backing up the concept that cannabis psychosis can act as a trigger for underlying conditions.
In 2009, an excellent review on the existing literature on cannabis and acute psychosis was published, which states "generally these psychotic symptoms are transitory (minutes to hours) but there have been a few reports of symptoms persisting for weeks…severe or persistent psychotic reactions are rare, and are more likely to occur in individuals with a preexisting psychiatric condition".
Should you be worried about your own usage?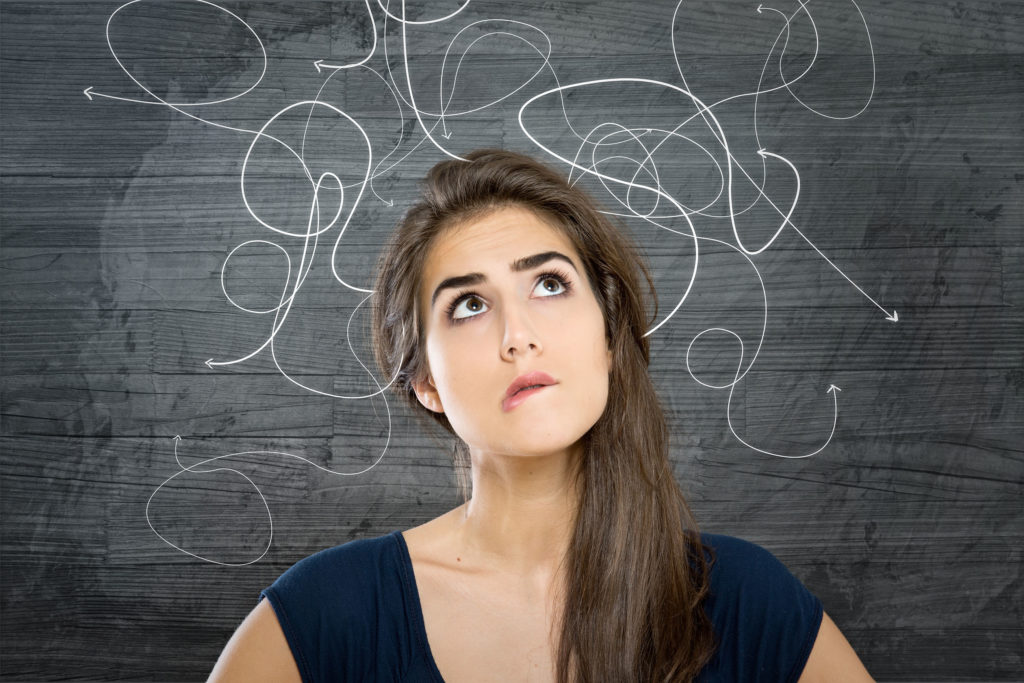 Again, it is crucial to bear in mind that these persistent negative effects are unusual, and that most people have a pleasant time using cannabis at first. Furthermore, even if you find yourself experiencing feelings like those described herein, it's important to try to remain calm and to rationalize your experience.
Feelings of anxiety, paranoia and depersonalization in first-time cannabis users are usually temporary, and are the result of using a powerful psychoactive substance. Many people who experience these feelings immediately begin to question their own sanity, but if you bear in mind that it is a natural reaction to a powerful substance, you can be reassured that you are not insane and you will feel more confident that normality will return imminently. Whether or not this attitude will speed the return of normality is unclear, but it can certainly make a huge difference to one's state of panic and fear while the unusual feelings are persisting.
If your altered state continues to persist beyond a few days, it may be advantageous to seek psychiatric help, as it may point to the existence of an underlying condition. Again, if this is the case, it does not necessarily imply that cannabis has caused any such illness; it is also possible that the temporary altered mind-state simply "paves the way" for its onset.
It may be possible to reduce the risk of psychotic symptoms appearing by choosing varieties of cannabis that are high in CBD, which is well-known to counteract the psychoactive effects of THC. This is perhaps the most important consideration, but it is also worth keeping in mind the importance of a relaxed environment, a full stomach, a hydrated body and a clear head, when first using cannabis.