Endometriosis is a chronic and disabling disease unlike any other that only affects women. Ironically, even though it afflicts millions of women, it is known as the 'silent disease'. Let's take a closer look at this major, but little-known condition and find out what research suggests about the potential therapeutic benefits of cannabis in its treatment.
Despite being referred to as the "silent disease", the number of women worldwide suffering from endometriosis is more than 176 million. According to data available today, one in 10 women has endometriosis, and young women aged 25-35 are the group with the highest incidence.
Sadly, as a result of ignorance and the silence that surrounds this condition, many of these women see their lives tied to illness, pain, suffering and incomprehension. Endometriosis is a chronic and disabling disease like few others. It significantly affects the quality of life of women and may have devastating consequences for their fertility.
Due to poor clinical knowledge and lack of resources for research into the causes and treatment of this disease, many women go undiagnosed for years. Many of them see several specialists and even undergo surgery before getting an accurate diagnosis, even though the number of affected women is growing considerably every year.
What is endometriosis?
Endometriosis occurs when the endometrial tissue is present on organs other than the uterus inside the female body. Endometrial tissue is what makes up the uterine lining and is what women lose each month during menstruation.
While most of the time the tissue grows around the uterus, it can also spread to other parts of the body – such as the peritoneum, fallopian tubes, bowel, bladder, and other parts of the abdominal cavity. This leads to the formation of endometriomas or endometriotic cysts. There have been some cases in which endometrial tissue has reached the lungs or even the brain.
Pain and other symptoms of endometriosis
The main symptoms of endometriosis include severe pain, irregular bleeding and reproductive problems such as the inability to become pregnant or repeated miscarriages. Pain caused by menstruation, also called dysmenorrhoea, is generally physiological pain provoked by inflammation suffered during menstruation.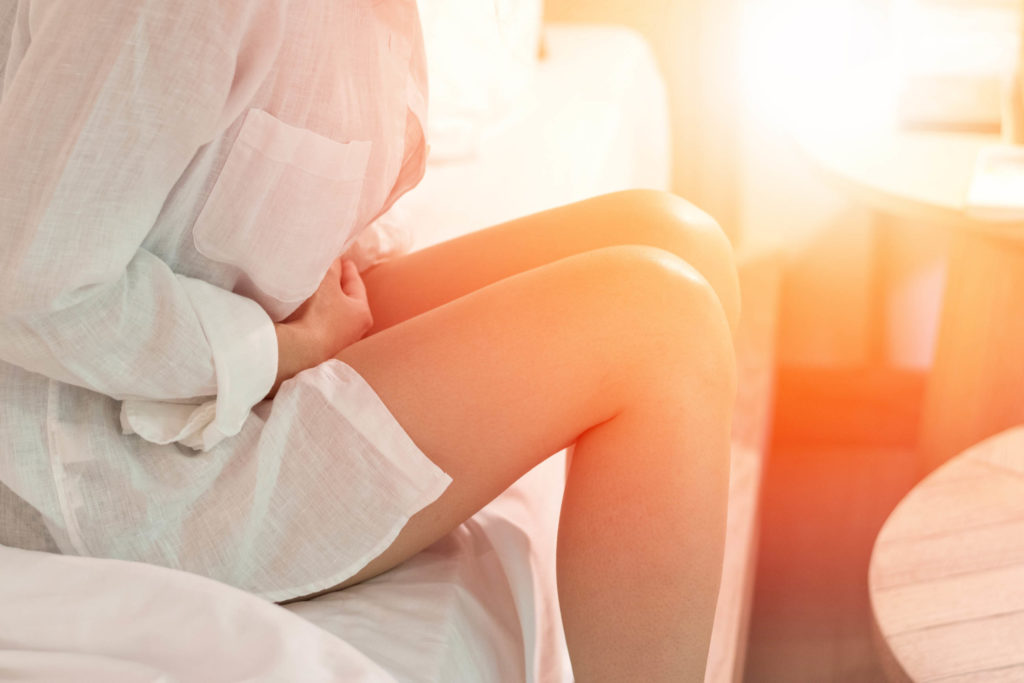 In the case of endometriosis, pain also occurs at some other times: abdominal pain and cramps before and during menstruation, pain during or after sexual intercourse (dyspareunia), painful bowel movements, pelvic or low back pain. The discomfort can be so severe that some women compare it to the pain felt when having a heart attack.
In addition to all the unbearable pain brought about by this illness, many of these women also suffer from vomiting, fainting and extreme irritability. Endometriosis is a condition that severely affects both the professional and personal lives of women.
Today, the belief that it is normal for women to experience (severe) menstrual pain is no longer tenable. Some specialists argue that the normal menstrual cycle does not have to be painful, and that premenstrual pain should not even exist. Hence, when both pains occur there could be a neuroendocrine alteration in the body.
The often long-awaited diagnosis
Although the average time to diagnose endometriosis is approximately 7-8 years, some women with this condition have had to wait for almost 30 years. Even though endometriosis begins with the first menstrual cycles during adolescence, patients unavoidably endure terrible pain before and after their physician can to diagnose them correctly.
This is what endometriosis patients tell us in the revealing and very interesting documentary, Endometriosis, the tip of the iceberg, produced by Radio Televisión Española RTVE in 2010, which is available online with English subtitles.
As mentioned earlier, in some cases, the average number of specialists that a patient goes through to get an accurate diagnosis is between 5 and 6, or even more. It is estimated that 25-50% of infertile women have endometriosis and currently, it is one of the most common pathologies in gynaecology.
What causes endometriosis?
Although the scientific community continues to grapple with the exact causes of endometriosis, there are different theories regarding its origin.
Until now, possible causes of endometriosis include:
Several factors have also been identified that put women at a higher risk of developing endometriosis:
Starting menses at an early age
Going through menopause at a later age
Short menstrual cycles
Heavy menstrual periods that last longer than 7 days
Low BMI
Reproductive tract abnormalities
Higher levels of oestrogen in the body
Common treatments for endometriosis
The type of treatment that is given to patients depends on their age, the severity of their symptoms and their illness, and whether or not they want to have children in the future. Depending on each of these cases, there are a variety of treatment options.
Since one of the main symptoms of endometriosis is pain, analgesics are a common form of treatment. For mild symptoms, physicians prescribe hormonal therapies such as birth control pills, but even if they provide relief, they fail to prevent scarring and cure any damage. Progesterone pills/injections and gonadotropin are also effective treatments, but they have significant side effects.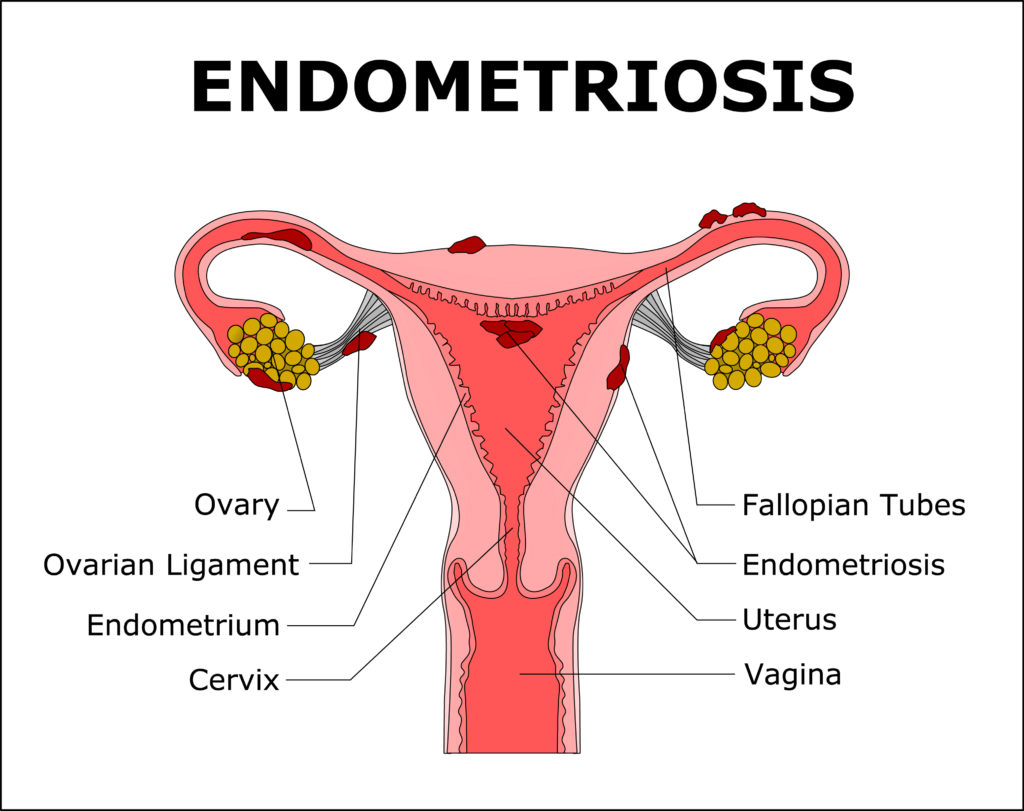 Surgical treatment is the most frequent way to treat severe symptoms that do not go away with other methods of treatment. Laparoscopies are usually carried out to help diagnose the disease once and for all and can also eliminate cysts and scar or endometrial tissue. Other techniques used are laparotomy and hysterectomy, the latter being the most aggressive surgery of all and usually the last solution.
As some of the patients in the documentary mentioned above describe, after many of these surgical operations, patients realized that not all endometriosis plaques were removed by the surgeon.
Endometriosis cells reproduce quickly forming a plaque of tissue as hard as marble, which is why the disease often relapses. This is why it would be fundamental to remove all the endometriosis nodules in a single optimal surgery.
It is clear, therefore, that there needs to be a consensus in the medical community regarding the treatment of endometriosis so that new, less aggressive methods of treating this condition can be developed. There is a great deal of scientific evidence currently available showing that the use of medical cannabis has excellent potential to help women suffering from this illness.
How can medicinal cannabis help treat endometriosis?
As previously explained, endometriosis is a chronic disease that has no cure. However, women's own experience controlling the disease and scientific research, show that cannabis may be a highly effective therapy.
Today, science has identified cannabinoids, the active substances contained in the cannabis plant, as a new type of medicine that needs to be considered and further studied. The most researched and studied are THC and CBD, but there are more than 100 known cannabinoids. In addition, cannabis contains other compounds such as flavonoids and terpenes, which are also being studied for their entourage effect.
The proven beneficial properties of cannabinoids can help alleviate many of the symptoms produced by endometriosis, such as pain, depression and anxiety, fatigue, inflammation and vomiting, to name a few.
Medical cannabis for menstrual pain, inflammation and cramps
In addition to having analgesic properties, cannabinoids also have anti-inflammatory and antispasmodic effects. They are administered orally (CBD oil or capsules) or via intravaginal routes (vaginal suppositories), to help with menstrual pains.
There are different ways to use medical cannabis, so it is recommended to take into account a number of practical considerations for proper use and dosage, and always consult a physician. Smoking is the quickest way to notice the effects of cannabis while ingesting it takes longer, but the effects last longer. A better alternative to smoking may be vaporizing your buds. Suppositories and topical creams can also be viable options, they act in a more localized way.
The anti-inflammatory properties of cannabinoids and other cannabis compounds are enhanced when administered together. They are useful in reducing pain produced by menstrual inflammation. Hence, thanks to their analgesic properties, patients suffering from pain can improve their condition, but in specific ways depending on the cannabinoid and compound used. In addition, their spasmolytic effects help reduce menstrual cramps.
At present, research indicates that cannabidiol or CBD, the main non-psychoactive component of cannabis, reduces inflammation associated with chronic inflammatory states. It also acts as an antioxidant, potentially inhibiting the development of various types of cancer.
In the case of endometriosis, the cells covering the uterus (endometrium) may bleed, releasing inflammatory mediators and causing pain locally. With the use of cannabidiol, patients can significantly improve their quality of life by reducing pain. In many cases, patients even stop taking other types of medication.
Endometriosis and the endocannabinoid system
Endocannabinoids are natural endogenous cannabinoids produced by the human body. They serve different biological functions and activate the cannabinoid receptors CB1 and CB2. Due to the importance of this system, drugs that may interfere with cannabinoid activity are now considered candidates for the treatment of various diseases, including endometriosis.
The body's endocannabinoid system is a network of cannabinoid receptors that modulate our cerebral, immune and endocrine functions, and is essential for proper functioning of the female reproductive system. Since its discovery, research has continued to show interest in the potential of cannabinoids to treat diseases affecting the female reproductive system.
It seems that imbalances occurring in endogenous cannabinoid levels are often related to complications and diseases of the female reproductive system, including endometriosis. Proper use of cannabis products such as topical creams, oils or suppositories can help restore balance in the body.
Cannabinoids also have properties that may be used to control another significant aspect of severe endometriosis: cell multiplication. Cannabinoids regulate cell growth and cell migration due to their role in proliferation, apoptosis and angiogenesis.
Their antiproliferative effects are the result of the inhibition of growth factors and the deregulation of signalling pathways. Since endometrial cells have a hyperproliferative phenotype and proangiogenic properties, the use of medical cannabis may help prevent the disease from reappearing.
What else does science say?
In the case of women who have deep infiltrating endometriosis (DIE), an even more painful form of this disease, it is believed that the lesions found in deeper regions contain a much higher density of nerves than others.
Research suggests that endocannabinoids regulate nerve growth and that CB1 receptors are found in the nerves that supply endometriotic lesions. According to the results of a study, "the inhibitions of CB1R and its downstream ERK and JNK signalling pathways may alleviate the sprouted innervation that has been involved in ENDO-associated pain". This "may provide a new therapeutic target for patients with endometriosis".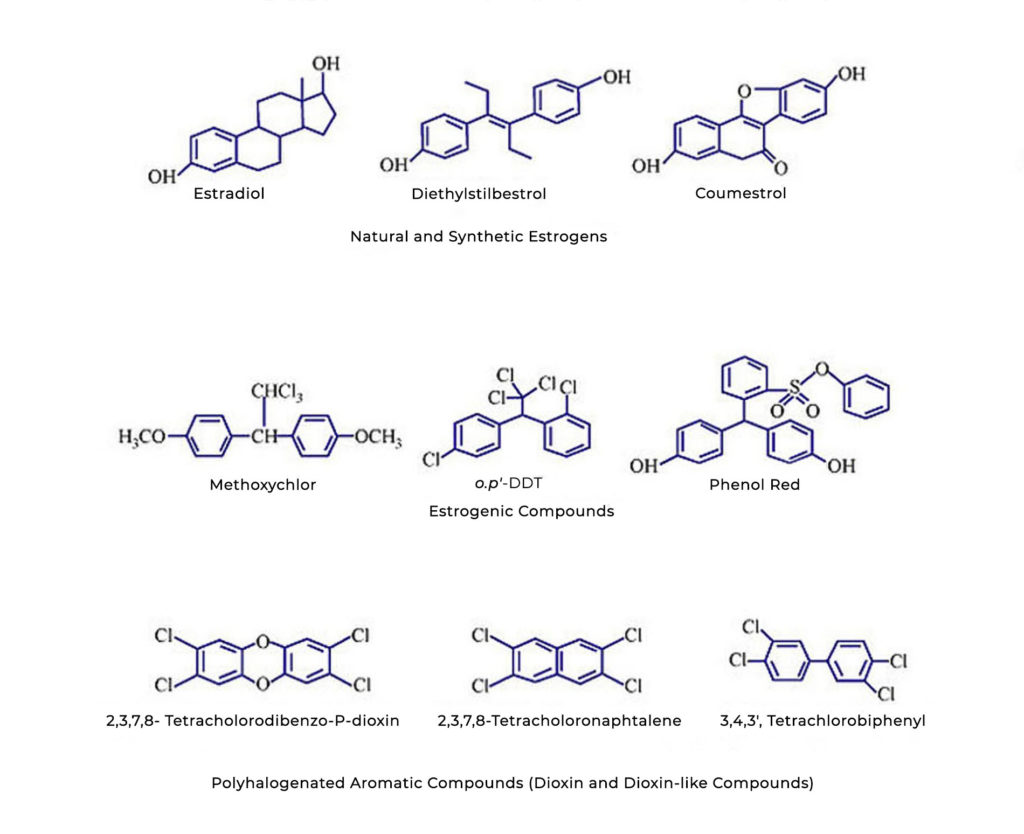 Many of the endocannabinoid receptors, particularly CB1 and CB2, are found in endometrial tissue. Studies on rodents with the disease show that these levels are regulated by the menstrual cycle. Furthermore, the highest concentration of endocannabinoid anandamide (AEA) in the reproductive system is found in the uterus.
Researchers have discovered that CB1 cannabinoid receptors are present on both the somata and in the fibres of sensory and sympathetic neurons that innervate endometriosis' abnormal growths. CB1 receptor agonists appear to decrease the hyperalgesia associated with endometriosis, while CB1 receptor antagonists increase it.
These findings suggest that the endocannabinoid system (ECS) contributes to the mechanisms underlying the peripheral innervation of abnormal growths and the pain associated with endometriosis. Thus, it seems clear that endometriosis may be related to clinical endocannabinoid deficiency (CECD).
It has been shown that reduced ECS function causes endometriosis to spread throughout the body and increases pain. In fact, women with this condition have lower levels of CB1 receptors in endometrial tissue, and since this receptor regulates pain, patients suffer more.
There is evidence that human endometrial cells increased, except when stimulated with a synthetic cannabinoid known as WIN 55212-2. Endometriosis studies in rodents have revealed that the animals had more pain when treated with AM251, a drug that inhibits cannabinoid receptors, and less pain when treated with WIN 55212-2.
Environmental toxins, such as dioxin, have also been linked to endometriosis and CECD. Dioxin is an unintentional by-product of many industrial processes, especially those involving chlorine, such as waste incineration. Dioxin decreases CB1 levels in endometrial tissue. As we are exposed to air, water, and food pollution, it is not surprising that so many women in developed countries today suffer some form of endometriosis.
Can CBD oil be used to treat endometriosis or ovarian cysts?
There are multiple mechanisms by which CBD oil may help treat the symptoms related with endometriosis:
CBD has antiproliferative effects, and therefore may stop the proliferation of uterine tissues in places where it should not grow. In addition, this kind of medical intervention may prevent relapse after treatment or surgery.
CBD has analgesic properties, and therefore may simply be an effective treatment for the management of pain related with endometriosis.
Ingestion of cannabinoids may address the imbalance in endocannabinoid and cannabinoid receptor expression that is observed in women with endometriosis. However, this is yet to be confirmed by scientific research.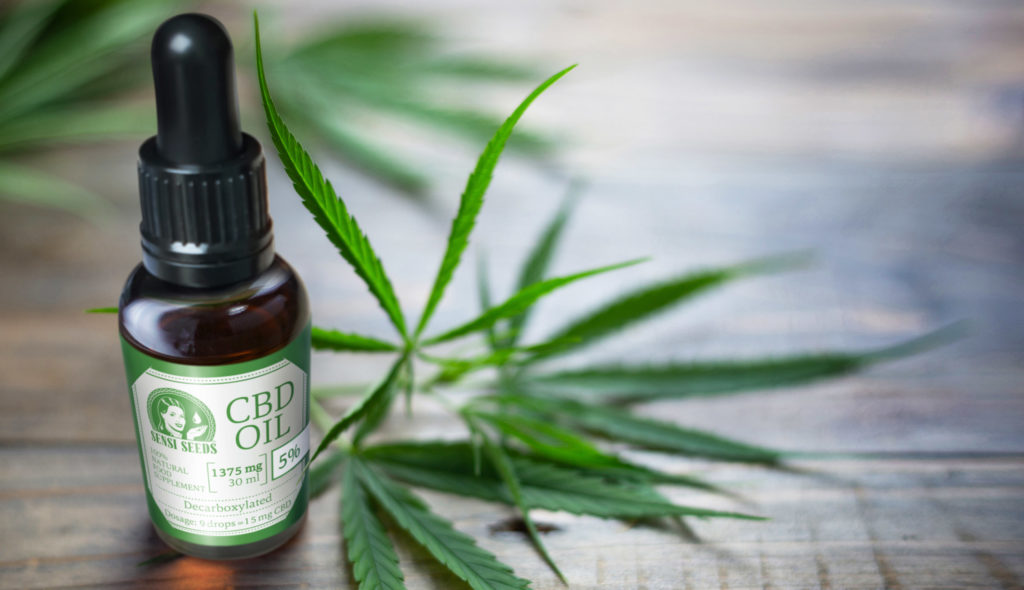 Some women with endometriosis also have ovarian cysts. While the endocannabinoid system plays a role in the human ovary, there is no scientific literature that suggests that cannabinoid treatment for ovarian cysts is effective.
Research to develop new cannabis treatments
There is no doubt that the data available suggest the need for further investigation into the levels of endocannabinoids in women. It is necessary to determine whether they are lower in the plasma or endometrial cells. With this information, we will be able to know if endocannabinoid levels change throughout a woman's menstrual cycle, as is the case with rodents.
Thus, we could determine whether women treated with cannabinoids experience less pain and reduced endometrial growth, or whether women using cannabis are less likely to develop endometriosis, as some of the studies to date seem to indicate.
As explained earlier, at the moment it is very difficult to diagnose this disease. A simple biomarker, such as a reduced level of endocannabinoids in the blood or endometrial tissues, could save millions in healthcare worldwide. Plus, it may save years of unnecessary pain for the millions of women who suffer from this disease.
While further research is needed to determine exactly how cannabis may benefit patients with endometriosis, evidence from research shows very promising results, as does data obtained from medical cannabis patients. The potential for cannabis to help women manage the symptoms of this disease and improve their quality of life is now rather obvious.
Are you one of many women who have endometriosis? Have you ever used cannabis, cannabis oil or any other cannabis product to treat the symptoms of endometriosis? Tell us in the comments below!
Disclaimer:

This article is not a substitute for professional medical advice, diagnosis, or treatment. Always consult with your doctor or other licensed medical professional. Do not delay seeking medical advice or disregard medical advice due to something you have read on this website.