Moritz Bleibtreu is quite outspoken about cannabis, and starred in German stoner movies 'Lammbock' (2001) and 'Lommbock' (2017). Read more about him here.
Who is Moritz Bleibtreu?
Name: Moritz Bleibtreu
Nationality: German
Born: 13 August 1971 in Munich, West Germany
Things you need to know about Moritz Bleibtreu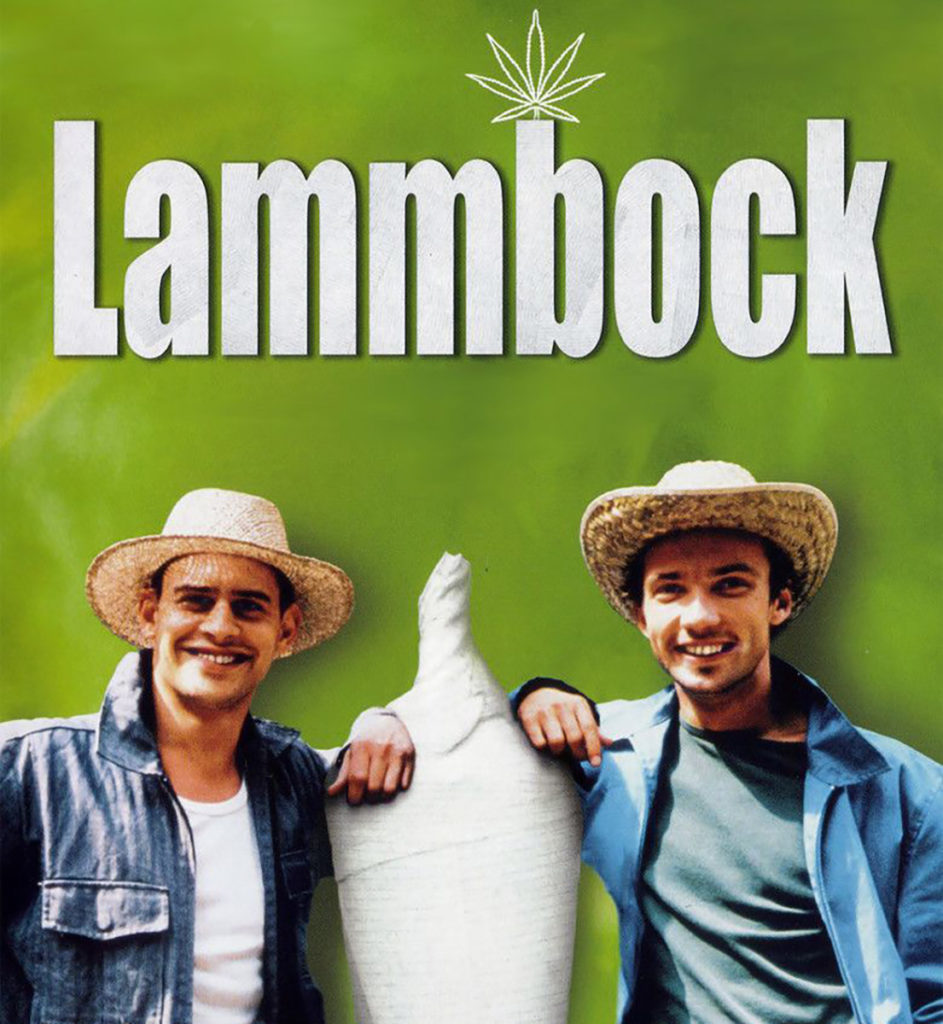 Biography
Moritz Bleibtreu is a German actor. Bleibtreu was born in Munich, the son of Austrian actors (his father left when he was an infant), but was raised in Hamburg, where he still lives. Inheriting the acting bug, his first performance was at the age of six in the German children's show Neues aus Uhlenbusch ('News from Uhlenbusch', 1977). His fluency in German, English, French and Italian allowed him to study acting in Paris, Rome and New York as well as Germany: he paid his way in Paris as an au pair and referred to his time in New York as 'the worst time of his life'. Coming to cinema viewers' eyes in the role of Abdul in the German hit film Knockin' on Heaven's Door (1997), and as Lola's lover in the classic Lola Rennt ('Run Lola Run', 1998). Although mostly working in Germany since, he has appeared in Hollywood fare such as Munich (2003) and World War Z (2013). Bleibtreu appeared in the 2001 stoner comedy Lammbock (2001) and its recent sequel Lommbock (2017): he and his co-star Lucas Gregorowicz have been outspoken in their support of rational cannabis laws.
Notable works and achievements
Partial Filmography
1995 Talk of the Towna
1999 Luna Papa
2000 Fandango
2001 The Invisible Circus
2002 Solino
2004 Germanikus
2005 The Keeper: The Legend of Omar Khayyam
2006 The Stone Council
2007 The Walker
2009 Soul Kitchen
2010 Young Goethe in Love
2011 My Best Enemy
2013 World War Z, Vijay and I, The Fifth Estate
2014 Nicht mein Tag
2015 Woman in Gold
2016 The Confessions
A few quotes from Moritz Bleibtreu
"The question [of whether or not prescription cannabis is acceptable] is obsolete, the medical benefits have long been established. This is as if we were discussing aspirin."
"Drugs have been used by humans since the Middle Ages. I sometimes smoke a joint, and I still haven't lost my mind."