Egypt has had a troubled relationship with cannabis in modern times. Formerly a plant of high status, with several documented medicinal uses in ancient times, cannabis was made illegal in 1925 with the League of Nations' Geneva International Convention on Narcotic Control, and has been aggressively targeted at various points since then.
The Arab Republic of Egypt is the third most populous countries in Africa, with over 85 million inhabitants—mostly concentrated in the Nile Delta, the only arable land in the mostly-desert nation. Egypt has a recorded history of cannabis use dating back to 2,000 BCE, and is still one of the world's main hashish producers.
Law & International Policy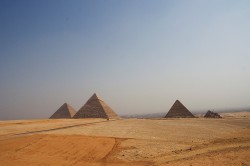 Egypt has had a troubled relationship with cannabis in modern times. Formerly a plant of high status, with several documented medicinal uses in ancient times, cannabis was made illegal in 1925 with the League of Nations' Geneva International Convention on Narcotic Control, and has been aggressively targeted at various points since then.
Efforts to criminalise cannabis in Egypt date back to 1800, when occupying French forces decreed that its use should be illegal. This decree was withdrawn the following year when the occupying forces left. However, two Sublime Orders were passed in 1879 and 1891 to explicitly outlaw cultivation and production of cannabis and hashish, imposing fines, crop-burnings and confiscation of tools.
In 2010, intensified efforts by the interior ministry's Anti-Narcotics General Administration (ANGA) led to large-scale seizures and a resulting doubling in street price for the standard purchase of eight to twelve grams of hashish. Availability of hashish was so low at times that habitual smokers apparently turned to alcohol and pharmaceuticals.
Egypt is a signatory to the 1961 UN Single Convention on Narcotic Drugs, the 1971 Convention on Psychotropic Substances, and the 1988 UN Convention. Egyptian drug laws are strict, although enforcement is patchy—authorities consider terrorism to be a higher priority, so resources allocated to anti-narcotics divisions are fewer. The DEA has been working closely with ANGA to develop strategies to curb the increasing level of trafficking in the region, although currently there are signs that such strategies are not working.
Cannabis Arrests & Sentences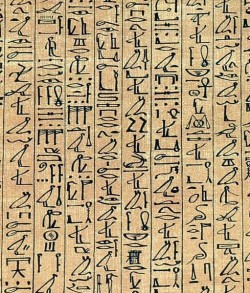 Penalties for trafficking or distributing cannabis can be severe, ranging from lengthy custodial sentences to capital punishment. Prisons are run by the interior ministry, a highly secretive organisation, and statistics on drug prisoners are not publicly available.
Even foreign nationals may be subject to the death penalty—on the 4th of June this year, British pensioner Charles Ferndale and his three Seychellois crew members were sentenced to death for attempting to smuggle three tons of cannabis out of Egypt aboard a yacht.
Almost all death sentences for drug-smuggling offences in Egypt are commuted to life imprisonment; however, whether or not foreign nationals can then be extradited back to their home country depends on the extradition treaty between the two countries—in the case of Ferndale, the UK and Egypt have no extradition treaty, so he may spend at least eight years in Egyptian prison before any chance of parole.
At the other end of the scale, penalties for minor cases of possession are unusual, although when enforced can be severe—life imprisonment may be a possibility, for addicts and infrequent users alike. Foreign nationals may also be subject to harsh penalties for possession, although this is not common. Social cannabis use is widespread, and although technically illegal is widely tolerated. Informal hashish cafés are common in most populated areas, and usually an "understanding" with local police prevents unwanted attention. Such cafés can be important local hubs of social activity.
The Cannabis Trade in Egypt
Hashish is an important part of the economy for many Egyptians, although—as the Egyptian economy is particularly well-diversified compared with most other African countries—it does not hold the level of significance it enjoys in countries such as Morocco, Swaziland or Lesotho.
Much of the cannabis cultivation that occurs in Egypt takes place in the Sinai region, and the bulk of the harvest is processed into hashish, mostly to be sold domestically. Some Egyptian hashish may be of high standard, but as it is not considered to be as high in quality as that produced in nearby Lebanon, from which the bulk of the hashish consumed in Egypt originates.
Since the uprising that ousted president Hosni Mubarak from power in 2011, the subsequent instability that ensued has led to increased cultivation and trafficking in the Sinai region. Seizures have subsequently risen, with a record haul of fifteen tons of bango or herbal cannabis confiscated in September 2012. In the preceding decades, seizures rarely exceeded five tons per annum.
Egypt is an important point on the opium trafficking route that runs between Asia and Europe, along which much of the hashish smuggled from Lebanon is also transported; as well as this, traffickers from southern and eastern Africa often transport their goods through Egypt.
Traditional Use of Cannabis in Egypt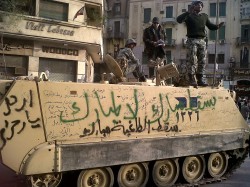 Cannabis use in Egypt has been recorded as early as 2,000 BCE, on scrolls depicting medicinal plants and their uses by contemporary physicians. It is thought that its principle uses were to reduce fever, induce uterine contraction, to relieve the pain of a "sore toenail" and to "irrigate the rectum". In the 12th century, Muslim Sufi mystics used cannabis to achieve states of spiritual ecstasy, and over the following centuries, its use became widespread and established throughout all ranks of Egyptian society.
During the 1798-1800 French occupation of Egypt, Napoleon reported his shock at local labourers' open, enthusiastic use of hashish in Cairo—leading to the 1800 prohibition decree being passed. Throughout the 19th century, European travellers described the ubiquity of hashish use in Egypt, by intellectuals and theologians as well as by the working poor.
Modern Attitudes to Cannabis
The attitude of the Egyptian authorities towards cannabis is increasingly hostile, and the likelihood of the country following the emerging global trend for drug policy liberalisation in the near future is not high. However, cannabis remains the intoxicant of choice for millions of Egyptians—up to fifteen million regular and casual users—due to its low price, pleasant effects and ready availability. Most popular among the working classes, cannabis has traditionally offered a cheap way to unwind after a long, hard day working for very little remittance.
It is important to document the history and current events of the ongoing drug war in every country that it occurs—for this reason, organisations like the Hash Marijuana & Hemp Museum in Amsterdam are crucial as they attempt to bring together information from various credible sources in order to provide the most accurate, up-to-date and unbiased information on the present global situation.