For many years, Albania has quietly outranked all other European countries in terms of cannabis production, while remaining relatively unknown in global terms. However, recent events in the small southern town of Lazarat have sparked a frenzy of media attention, and cemented Albania's place on the cannabis world map.
For many years, Albania has quietly outranked all other European countries in terms of cannabis production, while remaining relatively unknown in global terms. However, recent events in the small southern town of Lazarat have sparked a frenzy of media attention, and cemented Albania's place on the cannabis world map.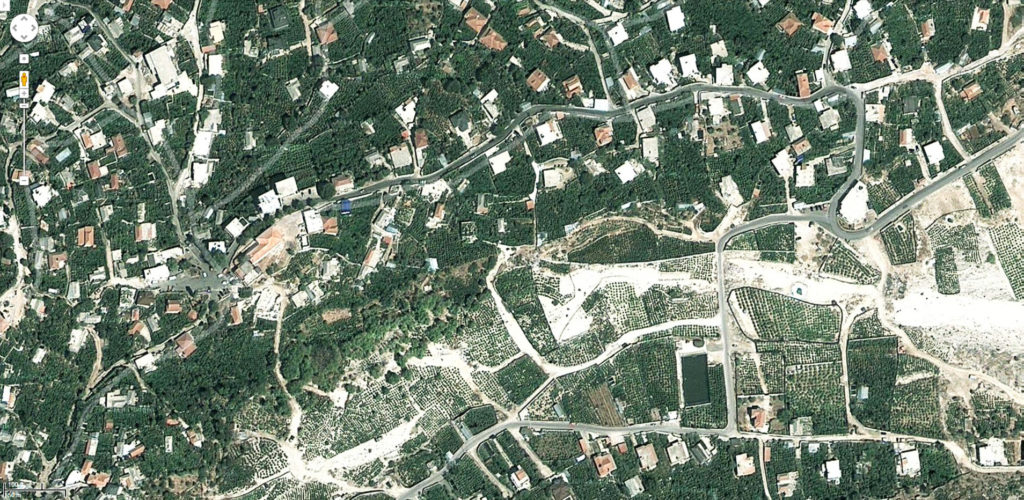 The Cannabis Trade in Albania
Years of ongoing socioeconomic instability—along with an underfunded police force and an inconsistent approach both at the national and international level—has led to the cannabis crop achieving incredible importance to the Albania rural economy.
In the early years of the Albania industry emerging, Greek youths would physically carry sacks of cannabis over the mountains to Greece; now, speedboats and other small-to-medium sized vessels transport the bulk of the Albanian harvest to neighbouring countries.
The Italian mafia also has strong links to organised criminal networks in Albania, and is thought to now be responsible for the majority of the traffic between Albania and Western Europe. Cannabis is shipped to Italy's Adriatic coast; from there it can be transported overland without fear of border controls, anywhere within the Schengen zone.
As well as traffic of domestically-grown herbal cannabis, Albania is an important source country for hashish produced in Asia and North Africa; as is the case with the Netherlands, obtaining accurate figures for total domestic production can be problematic given the high level of imports. However, it is generally accepted that Albania produces far more cannabis than it imports.
Cannabis Cultivation in Albania
The heartland of cannabis cultivation in Albania is the mountainous southern area, which comprises much rugged terrain that is impossible for the Albanian State Police (ASP – the country's main national police force) to effectively patrol. The village of Lazarat is located here, close to the Greek border in Gjirokastër; Lazarat is thought to produce up to 500 tonnes annually, cultivated on 60 acres of fertile hillside.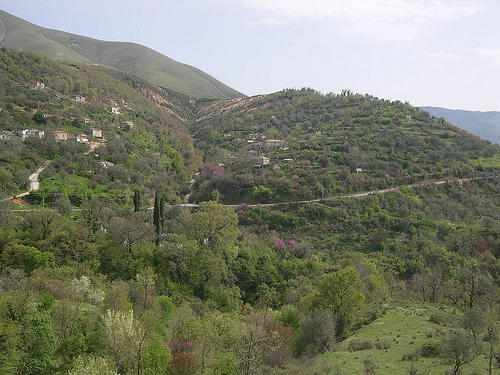 The area around Lazarat is by far the most productive in the country, and it is estimated that up to 90% of the village's 7,000 residents are involved in the cannabis trade—one local ASP commissioner reported witnessing a "70-year-old grandmother" taking shots at his team of special forces operatives during an unsuccessful attempt to infiltrate the village.
The ferocity of the villagers' armed response placed the ASP in a difficult position. Rather than face all-out war, the authorities have left Lazarat to produce its multi-billion dollar harvest largely unhindered—although arrests, seizures and eradications sometimes occur, decisive action to shut down the industry entirely does not appear to be ongoing.
Total production in Albania is unknown, but is estimated by Italian financial police at around 900 tonnes annually, worth around €4.5 billion. Albania's official exports for 2012 totalled just €1.7 billion.
History of Cannabis in Albania
Albania existed as the People's Republic of Albania between 1944 and 1992; during this period cooperative agricultural self-sufficiency was achieved, illiteracy was eliminated and massive gains were made in living standards, healthcare and education. However, religious and economic freedom was severely restricted and human rights were systematically abused, with religious adherents tortured and executed in significant numbers for their beliefs.
Following widespread protests beginning in 1989, the communist government of Albania implemented several reforms, ultimately dissolving the People's Republic in 1991-92 and establishing the Republic of Albania in its place. However, the government's attempts to introduce economic reform led to a financial crisis in 1992, in turn causing severe social unrest that was to prevail for many years.
In 1991, in the midst of this social and economic upheaval, Greek criminal organisations established cannabis plantations in the southern, mountainous part of the country; many impoverished farmers leapt at the opportunity to grow a crop that would ensure some level of financial stability. The new industry took hold rapidly, despite concerted international efforts to curtail it, and by 1995, gun battles between police and farmers were a matter of course.
Cannabis Policy in Albania
Albania last year approved its National Strategy on Drugs 2012-16, although the Action Plan they are to follow has not yet been established. The National Strategy is based on the four main 'pillars' of strategic coordination, demand reduction, supply reduction and harm reduction. As well as focusing on coordinated efforts to curtail trafficking, the strategy will emphasise rehabilitation and education programs.
As an aspiring member of the European Union, Albania must present a cohesive and decisive national drug strategy to convince other EU member states of its potential as an addition to the union. The last few years have seen an intensification of ASP efforts and a resulting increase in cannabis seizures and arrests, although it is also thought that the increase could partly be due to an increase in total cultivation. In 2012, police seized 21.2 metric tons, almost double the amount confiscated in 2011.
Albania has conducted various investigations in partnership with Italian authorities (43 between January and October 2012); the government also receives narcotics-related financial assistance from the E.U. and the U.S., the latter of which also provides assistance in the form of equipment and training. The U.S. is also currently co-sponsoring a demand reduction and education program in Albanian elementary schools, in partnership with the ASP and the Albanian Education Ministry.
Arrests & Sentences
Although seizures have been on the increase, an inefficient judicial system has meant that few arrests have resulted in convictions. In 2012, the ASP arrested 729 people for narcotics offences, mainly trafficking-related; however, of the 149 investigations initiated as a result, only 46 were referred to the courts. For 2012 as a whole, just 56 convictions for trafficking were imposed.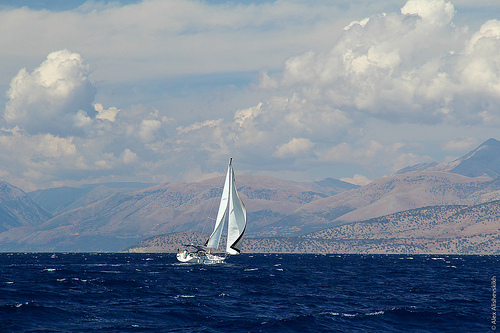 Cannabis is illegal in all forms in Albania, although possession of a 'daily dose' of any illicit substance, including cannabis, is not punishable. For more serious drug-related offences, penalties can be far more severe. The penalty for sale, distribution, production and possession (of amounts deemed by a judge to be too large for personal necessity) ranges between five and ten years' imprisonment; for trafficking, sentences range from seven to fifteen years' imprisonment. Sentences may be increased if a link to criminal organisations can be established.
In August 2013, the ASP detained over fifty seasonal workers suspected of working in the cannabis fields around Lazarat; the eventual outcome of this action has yet to be determined. A hemp farming operation mistakenly believed to be cultivating psychoactive strains has twice seen farmers arrested and crops seized—in 2001, a police drug 'expert' was dismissed during the resulting fiasco, and in 2006, the UK charity responsible for funding the project sued the Albanian government for compensation for their lost harvests.
Use of Cannabis in Albania
Use of cannabis in present-day Albania is widespread, and small quantities of the drug can be purchased in most urban areas; prices usually range from €4-8 for a 5g deal (€0.80-1.60 p/g). The quality of street-bought cannabis is usually relatively low, at around 4% THC.
The Albanian government does not keep statistics on national drug consumption trends, but it is thought that cannabis is by far the most widely used drug in the country, and that consumption of other narcotics is rare.
It is important to document the history and current events of the ongoing drug war in every country that it occurs—for this reason, organisations like the Hash Marijuana & Hemp Museum in Amsterdam are crucial as they attempt to bring together information from various credible sources in order to provide the most accurate, up-to-date and unbiased information on the present global situation.