For years, Albania has been Europe's cannabis hub, but it's only recently that other countries have started to realise this. Cannabis production is prolific here, though authorities are increasing their attempts to crack down on cultivation and trafficking. Use of the drug is illegal, but possessing small amounts is not regarded as a punishable offence.
Recreational cannabis
Decriminalized

Medicinal cannabis
Illegal
Cannabis laws in Albania
Can you possess and use cannabis in Albania?
In 1994, the Albanian government established the Law on Narcotic and Psychotropic Substances. This law listed cannabis as a controlled drug, and defined the rules of its usage, production and trade. A year later, the Criminal Code of the Republic of Albania was created. Cannabis use is not listed as a specific offence, and possession of small amounts for personal use is not punishable.
As with so many other countries that decriminalise limited personal cannabis use, there were issues regarding what qualified a 'small amount'. In 2008, the government stated that a small quantity should be determined a 'single dose' based on the individual, and not an official amount.
If the offender is caught with a larger quantity than a 'single dose', they will be punished for trafficking. However, if the individual is found to be using cannabis themselves, treatment may be recommended instead.
The courts usually take into account the specific circumstances of the offender – for example, their age, or the quantity of cannabis in their possession. If appropriate, alternatives such as probation or house arrest may be offered.
Can you sell cannabis in Albania?
The law is considerably more stringent when it comes to selling or supplying cannabis. Any form of sale (or 'gifting') of the drug is regarded as illegal activity, if the quantity is larger than a 'single dose'. If caught, the offender can be given a five to 10-year prison sentence.
If caught selling or supplying as part of an organised group, or if caught more than once, the sentence rises to seven to 15 years. The prison sentence is extended again (to 10 to 20 years) if the offender is found to be the organiser of a trafficking group, or is financing its activities.
Can you grow cannabis in Albania?
According to the law, it's illegal to cultivate cannabis. If the authorities discover plants at an individual's property or premises, the offender may be subject to a three to seven-year prison sentence.
Despite this fact, cannabis is cultivated widely across the country. In the post-Communist era, when poverty was widespread, many rural Albanian communities relied on the income provided by illegally growing the plant. Nowadays, the Mafia control much of the cannabis production. Authorities are taking it more seriously, with seizures on the rise, but cannabis plantations are still commonplace.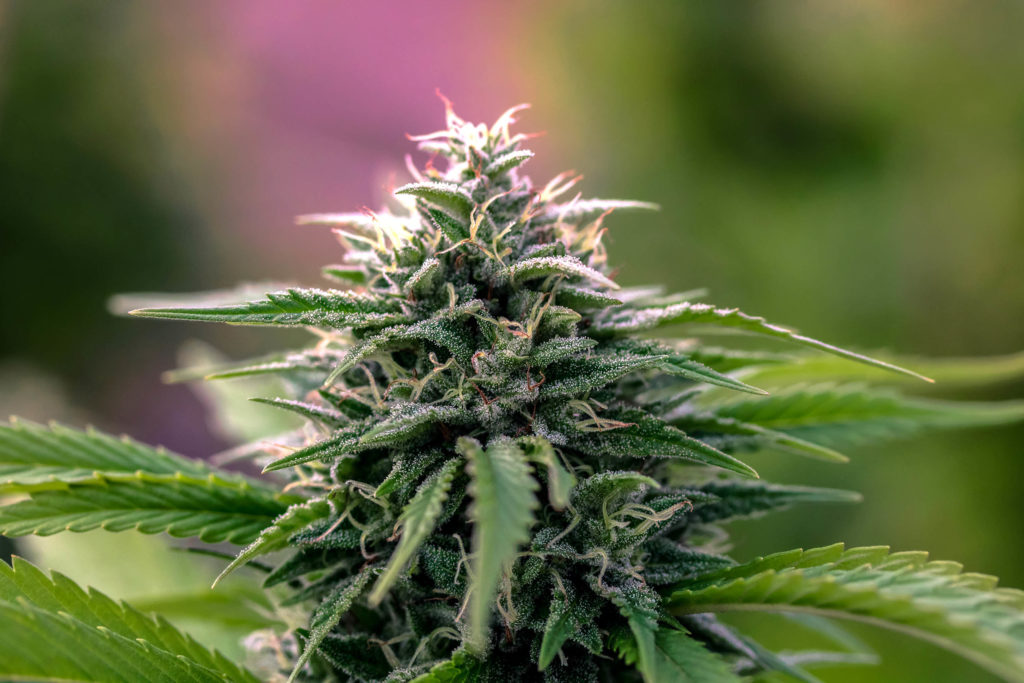 Is CBD legal in Albania?
Albanian law makes no differentiation between CBD and cannabis; despite the fact that CBD is low in THC, which means it doesn't deliver a 'high'. However, personal, private use has been decriminalised, as long as the user is only in possession of a 'single dose'.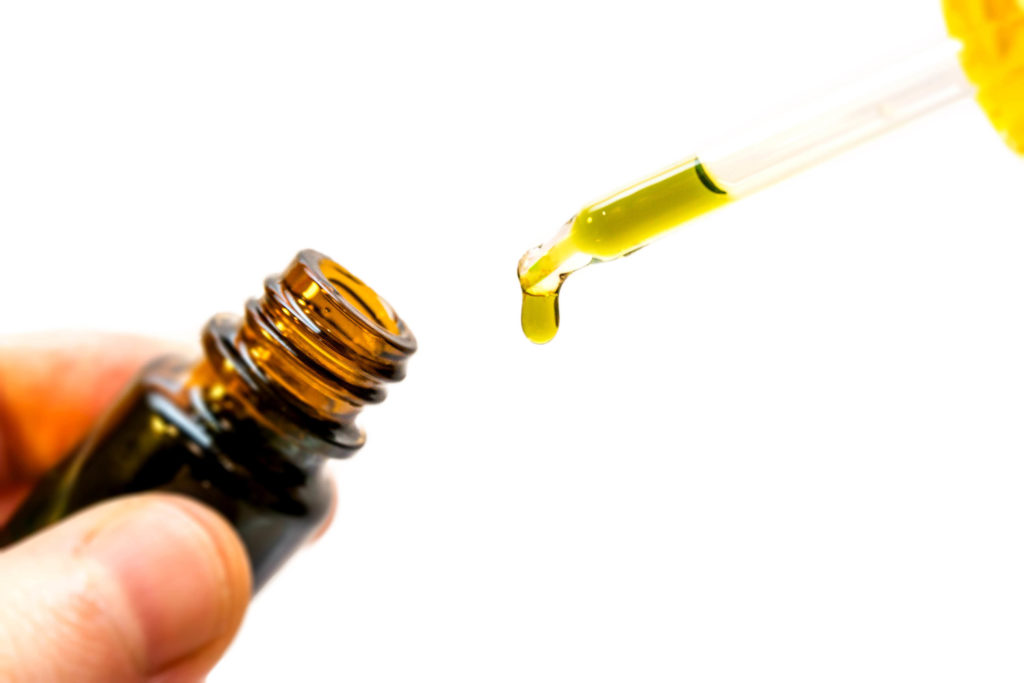 Can cannabis seeds be sent to Albania?
The law explicitly states that the sale of seeds of narcotic plants is prohibited. Although it's not a criminal offence to possess them, they cannot legally be mailed through the post.
Medicinal cannabis in Albania
There isn't a medicinal cannabis programme in Albania, which means doctors cannot prescribe it for health conditions. As using small quantities is not a punishable offence, Albanian residents sometimes choose to self-medicate with cannabis.
However, the law may be set to change. In May 2020, Prime Minister Edi Rama announced his government's plans to enter the medicinal cannabis market.
In an online press conference, in May 2021, Prime Minister Edi Rama stated: "We have had, and we are holding consultations with experts from countries where experiences of legalizing and introducing cultivation and processing of medical cannabis in the country's economy and business activity". Unfortunately, at the time of the interview "no consultations have been held with the EU Delegation about this draft law".
Industrial hemp in Albania
In 2016, Albania's government discussed the possibility of amending the law to permit the cultivation of industrial hemp again. In the past, hemp was grown widely across the country, and politicians suggested that reintroducing the plant could boost the country's economy.
MP Paulin Sterkaj spoke out in favour of industrial hemp, and told Balkan Insight: "People in the area deserve a way of life and their soil can produce good hemp that they can sell and make a good profit from."
As yet, industrial hemp has not been legalised. However, pressure is mounting to bring back the plant, with groups such as the American-Alb Hemp Company highlighting the benefits of the industry.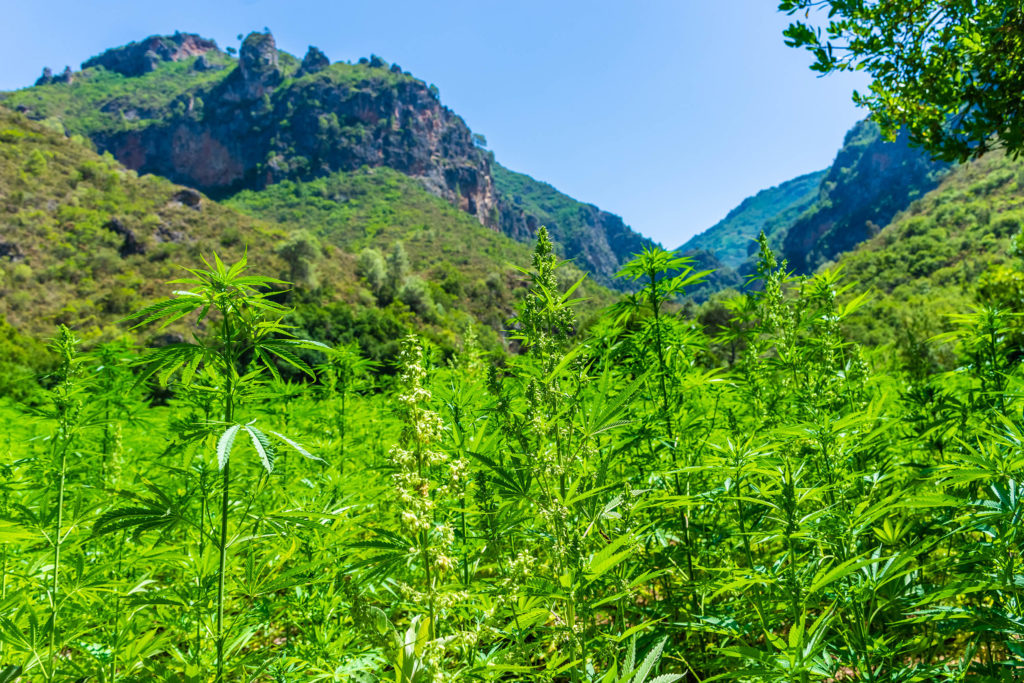 Good to know
If you are travelling to Albania (or currently live there), you may be interested to know the following:
A survey conducted in 2014 found that cannabis was the most common illicit substance used.
The same survey found that around 10% of adults aged 15 to 64 years have tried cannabis at least once in their life. Half of those have used it at least once in the last year.
Also according to EMCDDA, drug law offences are on the rise (though trafficking-related offences are decreasing). In 2015, 1,700 people were prosecuted for drugs-related crimes; the highest number since 2011. It's believed that Albanian authorities had increased their efforts to clamp down on drugs as part of their bid to be permitted entry into the EU.
History of cannabis
The climate and soil conditions make cannabis cultivation easy in Albania; which is why it's been growing there for centuries. Like many other cultures, people traditionally used it for practical and recreational purposes.
In 1944, Albania became the People's Republic of Albania. This lasted until 1992, and during this time, agricultural self-sufficiency was achieved. Standards of living improved as a result, but at the cost of religious and economic freedom. As such, human rights were abused on a regular basis, and Albanians that didn't conform to the accepted religious practices were tortured and executed.
After widespread protest, the People's Republic of Albania was dissolved in 1991-92, and the Republic of Albania took its place. Regrettably, this led to a severe financial crisis, which the country is still struggling to recover from.
Others capitalised on Albania's plight. For example, Greek criminal organisations established large cannabis plantations in the southern region of Albania. The poverty-stricken farmers working there seized the opportunity to regain some financial stability – and the illegal cannabis industry was officially born.
It took hold rapidly, with increasing numbers of rural Albanians looking to make extra money to alleviate their poverty. The government attempted to address the problem, but the scale of the illegal cannabis industry meant that eradication was nearly impossible.
By 1995, gun violence between police and farmers was common.
The largest cannabis producers in Europe?
For decades, Albania's cannabis trade slipped under the radar. In the 21st century, other European countries are waking up to just how largescale their illegal cannabis industry is.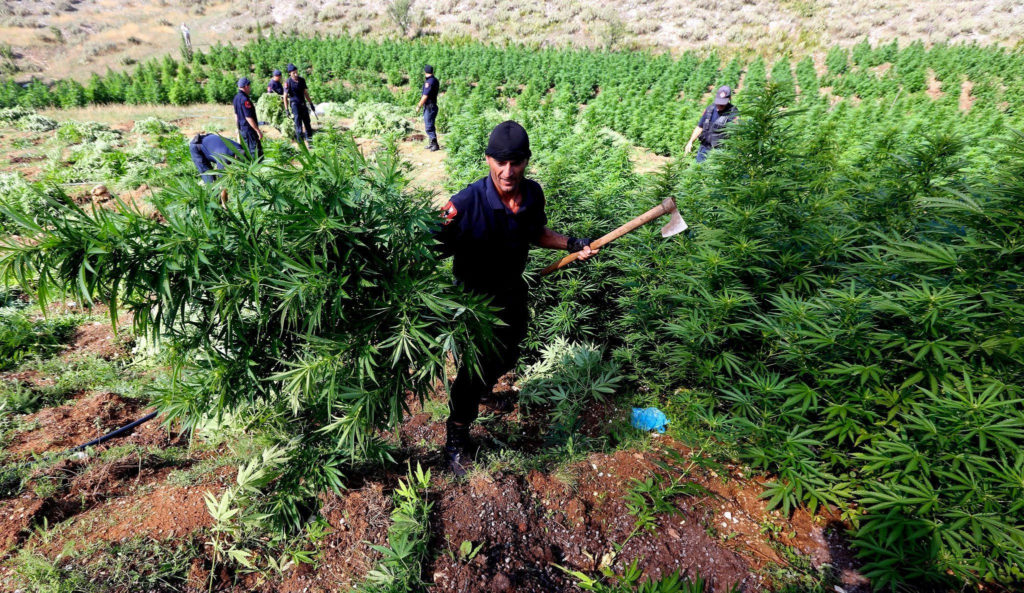 Originally centred around the town of Lazarat, the trade has spread since then. In the past, anti-drugs units have seized 2.3 million plants in one year alone. In 2016, the Albanian cannabis market was thought to be worth €3.5 billion, which was then equal to about half of the country's GDP.
Both the US and European law enforcement officials have stated that Albania is the largest provider of cannabis to the EU. The country has also been referred to as the 'Colombia of Europe'.
Lazarat – the former cannabis kingdom
Prior to 2014, the small town of Lazarat was at the heart of Albania's cannabis industry. Many of the townspeople were involved in its cultivation, then benefitting from the profits of its sale to Western Europe. According to police reports, the cannabis grown in Lazarat alone had an annual street value of €4.5 billion.
In 2014, the Albanian government officially put Lazarat out of business. They sent the police into the area, armed with guns. The battle between the authorities and the townspeople lasted for days, and ended with around 50 people being arrested.
Now, the town is a shadow of its former self. Many of the residents have moved away, and the locals that remain here joke that Lazarat is one of the few places in Albania where cannabis isn't grown.
Mato Gjini, one of the people who stayed behind, told USA Today: "We were the poorest population in all of Albania. What was I supposed to do? I had eight kids. How was I supposed to feed my family?"
It's thought that the government's motivation for shutting down Lazarat's cannabis trade was to impress the EU, and improve their chances of being accepted into the union.
Is the country's trade still flourishing?
In spite of the government's efforts, cannabis production still seems to be booming in Albania. Part of the reason is the promise of good money for workers. One 20-year-old, commenting to the BBC, said: "As a waiter I got paid only a third of what I earned with cannabis." He highlighted the sheer volume of people working in the industry: "At 4am you see crowds of people outside going to work (…) The streets are full – women, men, young people, even children."
Another man, who employs 15 people to pick and process the cannabis, added: "This year almost every single house in the village grew cannabis – tons and tons have been produced in this community alone."
Sources tell the BBC that corruption is rife. Cannabis farmers must pay the police a portion of their earnings to avoid arrest.
Will it be legalised in the future?
While Albania continues their campaign to join the EU, it seems unlikely that they'll be introducing any major cannabis reforms any time soon. If anything, there is a possibility that the law may get tougher, with penalties introduced for limited personal use – though there has been no talk of this yet.
With the rest of Europe slowly embracing cannabis for medicinal purposes, there may be a chance that Albania introduces some form of medicinal programme in the future. Likewise, thanks to growing support, the country may see the return of traditional hemp cultivation too.
Disclaimer:

While every effort has been made to ensure the accuracy of this article, it is not intended to provide legal advice, as individual situations will differ and should be discussed with an expert and/or lawyer.