Plants In late September 2016, the Federal Institute for Drugs and Medical Devices (BfArM) issued the first ever licence to a German cannabis patient to grow their own medicinal cannabis. Michael F., who is living with multiple sclerosis, took his demand for the right to grow at home as part of his government-recognised therapy to the highest court in the land for this matter. He won his case on 6 April of this year.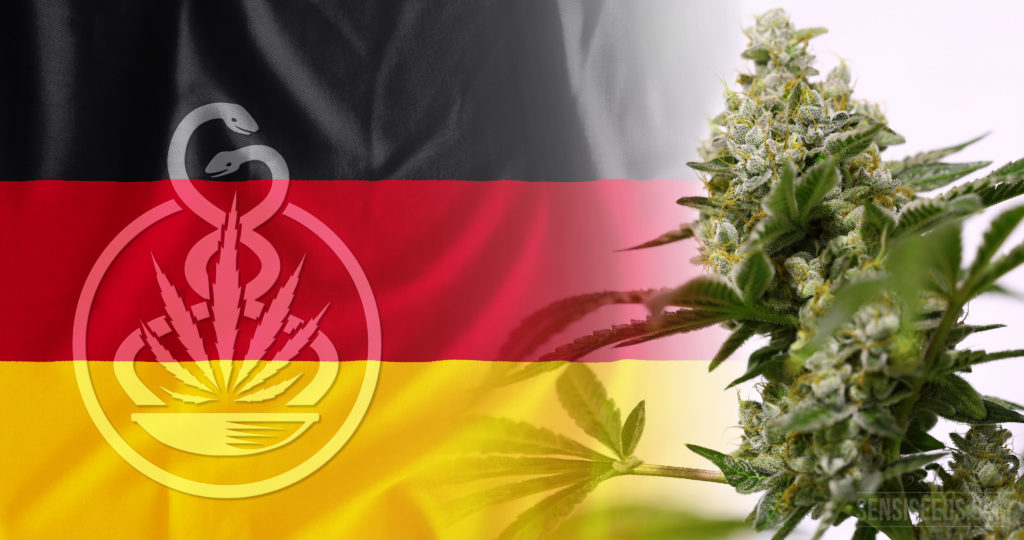 For 16 years in all, Michael pressed on with his lawsuit, right up to the body of last instance, the Federal Administrative Court in Leipzig. The result of his battle is that he recently took possession in his home in Mannheim of the first 20 medicinal hemp plants in Germany to be grown legally for medical purposes.
However, his licence expires on 30 June 2017. This is the federal government's way of making it easy to revoke its permission if the patient no longer has a medical need for the cannabis. One of the ways in which this could happen would be if a seriously ill patient's medical insurer agreed to cover the cost of the medicine. The Federal Ministry of Health's argument has been that any such insurance payout would put an end to the patient's need to grow his own cannabis. The trouble is that it is still far from clear whether Germany's new law really will have the effect of enabling insurers to cover the cost of medicinal cannabis for seriously ill patients as soon as 2017. That is to say, it is currently unclear as 2016 ends how much delay there will be before the bill is enacted. It had originally been intended to go on the statute books at New Year 2017. The only thing clear thus far is that it will become law later than first announced. This is because — without much warning and to general surprise — the bill was taken off the order paper for the last Bundestag sitting of the year. This being so, it is already evident that it cannot be passed up to the Senate in time for ratification there, which had been planned for February.
Kicking Germany's cannabis bill into the long grass
Parliament-watchers suspect that behind this latest round of delaying tactics is uneasiness at the unanswered question of who should pick up the tab; something which the health insurers' associations have been particularly wary about. Be that as it may, plans have already been made in Germany to grow medicinal cannabis in copious quantities. Clearly, someone is expecting that — perhaps as early as 2017 — these first few plants will be followed up by a flood of thousands of government-licensed planting beds. First, though, matters will have to be pushed forward by insisting on the establishment of a German Cannabis Agency, a new body to supervise and regulate medicinal cultivation. As soon as that envisaged agency sets to work in 2017, the German public will become much more aware of applications already in the system, licensing procedures and other details. The Drugs Institute (BfArM), an executive agency of the Federal Ministry of Health, is currently playing its cards close to its chest regarding what preparations might be being made behind the scenes. When pressed, the Institute pleads that Germany's medicinal cannabis bill is still not law and that there are accordingly still unresolved issues about the parameters of any scheme.
First harvest already reaped
Twenty "Jorges Diamond" plants have already been potted at Michael's home in Mannheim. He fertilises them with certified organic fertiliser and waters them by hand. The first crop has already been harvested and has, as directed by the so far unique licence that Michael holds, been put away in his home safe. The limitations of Michael's condition mean that he cannot care for the plants single-handedly, so his wife assists him in tending them. In light of this, she also had to be named as "authorised anaesthetic delegate" on what is officially called Michael's "Exception Permit for Cannabis Self-Treatment." The yield that Michael gets after eight weeks' growing time does not exceed 240 g; calculated to be exactly as much as he needs to relieve his symptoms for the following eight weeks. To ensure that he has a sufficient stock of his medicine, then, Michael has to have 20 prepared cuttings on hand to plant in his growing room directly after harvesting the previous crop.
He describes his variety of choice, Jorges Diamond, as having a "well-balanced" effect: it is potent in controlling his main symptom, ataxia (coordination problems), making him neither jittery nor drowsy, and he finds it is not overly susceptible to parasites.
More licences expected to follow
Besides this case, there are now well over 100 other recognised patients in Germany who have submitted applications to grow their own medicinal cannabis. At least three of them have a very good chance of receiving similar permission before long. They are Günther Weiglein and two fellow medicinal cannabis patients who, like Michael, were also successful in their lawsuit. However, in their case, the Drugs Institute launched an appeal after losing, so definitive judicial pronouncement has yet to be made. Even so, it can be expected that the appeal judges will not shirk from the decision they made in the case of Michael F., and the German government is well aware of that. So the Institute is presumably going to have to licence a few more patients down the line to grow their own medicinal cannabis. Indeed, it recently announced that it would be issuing more licences in similar cases in future.
It costs a patient in Germany an average of €1.50 to grow each gramme of cannabis at home; pharmacy-bought cannabis is 10 times as expensive. Ready preparations or cannabis extract products can even be as much as 100 times the cost of home-grown buds. At a time when many countries that have a medicinal cannabis scheme are permitting or at the least tolerating home cultivation by patients under certain conditions, that is precisely what Germany's new law is about to prevent — if it ever enters into force, that is. In view of this, and because the bill was not framed from rational considerations or motives of empathy, it has regularly come to be known in patient circles as the "Cannabis Growing Prevention Law." After all, even this arrangement with cannabis buds and the first ever legally-grown plants have only come about because the German government has been losing nearly every medicinal cannabis case it has been involved in for the past 16 years. Understanding can hardly be expected, let alone empathy, as the interim nature and very short validity of the first home-grow licence amply demonstrates.