In this article, we are going to try to delve a little bit into the current cannabis situation in Australia, the world's sixth largest country and one of the 14 independent countries which comprise Oceania. We will also briefly summarise the history of this plant on this large island, surrounded by different oceans.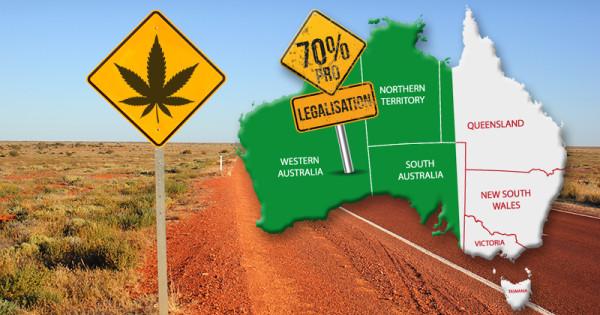 Every day we get news on the progress being made all over the world with regard to cannabis. Progress and news to do with cannabis's legalisation and normalisation, which are ongoing, especially in the Americas, and also in Europe.
And what is happening on the other side of the world, in Oceania? If we take a quick look at the recent headlines in the Australian press, there too people are talking about cannabis. And judging from the progress being made, cannabis for medicinal use may be legalised in Australia in the near future.
In this article, we are going to try to delve a little bit into the current cannabis situation in Australia, the world's sixth largest country and one of the 14 independent countries which comprise Oceania. We will also briefly summarise the history of this plant on this large island, surrounded by different oceans.
Cannabis, the most consumed illegal substance in Australia.
Almost a third of Australians over 21 years of age, about 5.8 million people, have tried cannabis at least once in their life, and 1 million people have consumed it over the last year. It is estimated that about 750,000 Australians consume cannabis every week, and roughly 300,000 smoke it daily. Cannabis consumption is more popular in the 20 to 30 age bracket than in any other.
The country ranks seventh in the World Drug Report of 2014, conducted by the United Nations, and has one of the highest prevalence of cannabis consumption in the world. In addition, it should be pointed out that cannabis consumption amongst Australia's indigenous population is the highest in the country.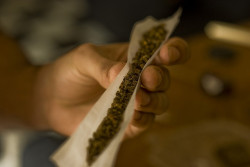 Although cannabis continues to be illegal in most of Australia, to a large extent the country has eschewed a punitive drugs policy by focusing on harm reduction strategies, such as the inclusion of treatment programs and the depenalisation of small amounts for personal consumption, implemented by the Australian Capital Territory, the Northern Territory and South Australia.
From the 18th to the 20th century: The History of Cannabis in Australia
The first record of common hemp seeds arriving in Australia was during the First Fleet (1787) upon the request of Sir Joseph Banks, who marked the cargo "for trade," in the hope that hemp would become commercially viable in the new colony. For 150 years, the first governments of Australia actively supported hemp cultivation, by awarding land and other subsidies. It is thought that in the 19th century cannabis consumption in Australia was very widespread.
Cannabis was also popular as a medicine, and members of the intellectual elite used it as a narcotic. Marcus Clarke, author of the great novel For the Term of His Natural Life, experimented with cannabis as an aide to his writing, and wrote a short story called Cannabis Indica under the influence of cannabis. Melbourne had the Yorrick Club, whose members, which also included Clarke, were notorious for their cannabis use. Until the late 19th century, "Cigares De Joy" (marijuana cigarettes) were widely available and it was said that it "provided an immediate relief for cases of asthma, cough, bronchitis, hay fever, influenza and breathing difficulties."
Like many other developed countries, Australia addressed the issue of cannabis consumption in the 1920s for the first time, when it became signatory to the Geneva Protocol of 1925, on opium and other drugs and restricted cannabis use to medicinal and scientific purposes only. Cannabis was classified in the same group of substances as morphine, cocaine and heroin. Due to pressure from the United Kingdom, Australia started to implement local laws in accordance with the Geneva Protocol. In 1928, the state of Victoria passed a law which banned the use of cannabis, and other states followed its example over the following three decades.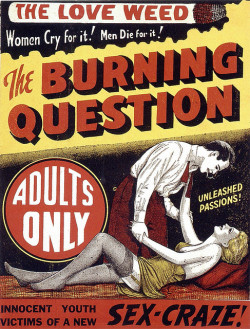 As in other western countries, cannabis consumption in Australia was seen as a great social ill. New drug control laws were enforced both at state and federal levels, and penalties were stiffened for drug offences. In 1938, cannabis was banned in Australia as a result of a Reefer Madness-style campaign. This campaign introduced the word "marijuana" in Australia, describing it as a "wicked drug which causes its victims to behave like sex maniacs." The campaign was only moderately successful, but it did instil in the minds of a whole generation the negative effects of the drug and its impact on society. Nevertheless, it was unable to slow down the increase in the demand for the drug nor its consumption.
In the 1960s, there was an increase in the consumption of cannabis, heroin and LSD, as part of the political and social opposition to the Vietnam War. This resulted in the majority of Australian states shifting towards an increasingly prohibitionist and penal stance. Towards the end of the 1960s, drug trafficking emerged in Sydney, which was organised by the arrival of US soldiers on leave of absence from the Vietnam War. The local market in drugs expanded to meet their needs. Right-wing Australian politicians supported Nixon's War on Drugs in the US and started their own war on drugs, emulating Nixon's, in Australia, which started from the mid-1970s and lasted several decades.
According to a study conducted in the 1990s, aimed to analyse the debate over whether to relax the ban on cannabis for adults, 22% of Australians between the ages of 20 and 29 reported having consumed cannabis at least once in 1973. In 1985, this percentage had risen to 56% and surveys showed a sharp increase of cannabis use between 1970 and 1980. This rise in cannabis consumption continued through the 1990s, with a 1998 survey recording the highest consumption prevalence, when almost 39% of those polled admitted to consuming cannabis at least once. In 2001, it had been reduced to a third of the population, where it currently remains. Clearly, Australia's war on drugs also failed to achieve any of its objectives.
The 21st century: A majority of Australians support the legalisation of cannabis
In October 2011, the Tasmanian daily, The Mercury, conducted a survey which found that 71% of Australians were in favour of the legalisation of cannabis. Another survey conducted by The Daily Telegraph, one of Australia's most popular newspapers, found that 56.5% of the population thought that cannabis ought to be legalised.
Just over a couple of years ago, in response to the approval of Amendment 64 in the US state of Colorado, which allowed those of legal age to use cannabis for recreational purposes, the TV station ABC conducted an online poll in the programme The Drum in November 2012. The poll revealed that 70% of Australians supported the legalisation of cannabis for recreational use. The survey had an overwhelming response, which was highly unusual for an online poll.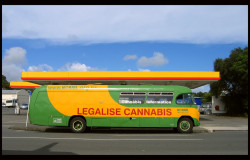 In a new survey conducted recently, more than two thirds of Australians support cannabis for medicinal use, which will certainly bolster support for members of parliament and senators who are intending to vote for the draft bill to legalise marijuana for medicinal use in the next few months.
The classification of cannabis and derived products in Australia
In Australia, drugs and poisons are grouped, and classified, in the Lists of Substances that require similar regulatory oversight, with regard to their availability.
Cannabis is prohibited, except:
(a) where it is specified separately in these lists, or
(b) in the case of processed hemp fibres, which contain 0.1% or less tetrahydrocannabinol, and products manufactured from such fibres.
Cannabis is classified under List 9, in other words, it is a banned substance, deemed likely to be potentially overused or misused, and whose preparation, possession, sale or consumption must be prohibited by law, except where necessary for medical reasons or scientific research, teaching or training purposes, or for conducting analyses with the approval of the Community and/or State or Federal Healthcare Authorities.
With regard to products derived from approved cannabis, Sativex and Dronabinol are classified under List 8.
Sativex is an oral aerosol for human therapeutic use which contains a botanical extract of Cannabis sativa. More of 90% of its content are cannabinoids, with an equal proportion of tetrahydrocannabinol and cannabidiol.
Dronabinol (delta-9-tetrahydrocannabinol) may only be authorised when prepared and packaged for therapeutic use.
Current legislation regarding cannabis in Australia
Currently, the import and export of cannabis is illegal in Australia and federal penalties are applicable. These types of offences may lead to the maximum sentence of life imprisonment for cases of import or export of quantities intended for sale (from 100kg upwards for cannabis, from 50kg upwards for cannabis resin and from 2kg upwards for cannabinoids). For violations involving amounts smaller than those intended for sale, less severe penalties are applicable. The cultivation, domestic trafficking and possession of cannabis are also regarded as federal offences.
Nevertheless, nationwide, there is no overarching law which deals with penalties or cannabis-related offences. Instead, each state and territory passes its own laws, and as a result the fines and penalties enforced vary. Whereas some jurisdictions enforce penalties for possession, consumption and distribution, others enforce civil penalties for lesser cannabis-related offences. Nevertheless, all Australian states and territories have put in place mechanisms through which those who commit less serious, non-violent, cannabis-related offences, are taken out of the legal system and offered other alternatives.
Australian states and territories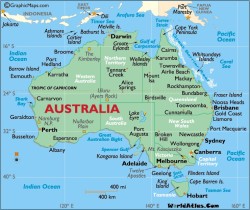 Australia is divided into six states and two territories. Although the consumption of small amounts of cannabis has been depenalised in one state and two territories, cultivation, sale, consumption and distribution remain illegal.
Australian Capital Territory
Canberra is the national capital and seat of government, and it is located approximately 290 km south of Sydney, in the Australian Capital Territory (ACT). The ACT has depenalised minor cannabis-related offences but the substance remains illegal. In 1993, a system of administrative (or civil) penalties were introduced for the possession of "small amounts" of cannabis. Offenders caught with up to two, non-hydroponically grown cannabis plants, or up to 25 grams of marijuana will be fined 100 Australian dollars which they have to pay within 60 days. No criminal charges are brought and the offenders may choose between attending a treatment programme or paying a fine.
New South Wales
New South Wales is Australia's oldest and most populous state. More than a third of all Australians live in New South Wales, and Sydney is the country's largest city. In this state, which has one of the strictest laws with regard to the consumption of drugs, any cannabis-related offence is considered a penal offence. Those caught in possession of up to 15 grams of cannabis may receive a police caution. The police will then provide them with information on the harmful effects of consuming cannabis and a contact number which they can call for further guidance. Offenders may be cautioned twice before charges are brought against them.
The Northern Territory
The Northern Territory is located in the far north of Australia, and its capital, Darwin, is on the north coast. In accordance with the laws of the Northern Territory, adults found in possession of up to 50 grams of marijuana, or a gram of hashish oil, or 10 grams of hashish or cannabis seeds, or two non-hydroponic plants may be fined $ 200, which they must pay within 28 days. Failure to do so will likely lead to charges being brought against them.
Queensland
Queensland is the second-largest state of Australia and the state capital Brisbane is Australia's third most populous city. Although the possession and consumption of cannabis are penal offences in Queensland, offenders found in possession of up to 50 grams of cannabis must first be offered a drug treatment programme. This includes a compulsory assessment and a brief treatment session. The police are obliged to offer this, although it may only be offered once per individual.
In the second part of this article, we will conclude our analysis of the current situation of cannabis in the remaining four Australian states and territories, as well as look at the latest developments on medicinal cannabis, and cannabis culture in Australia.