Spain Globally, there is a growing trend for the decriminalisation of cannabis. However, the Spanish government have decided to crawl back like crabs, and introduce legislative reforms which jeopardise the progress that has been achieved over the last two decades.
Globally, there is a growing trend for the decriminalisation of cannabis, and as such, efforts have been consolidated and focused in one clear direction. However, the Spanish government have decided to crawl back like crabs, and introduce legislative reforms which jeopardise the progress that has been achieved over the last two decades. These are a taste of things to come in the form of further crackdowns on cannabis consumers and the cannabis industry in the next few months.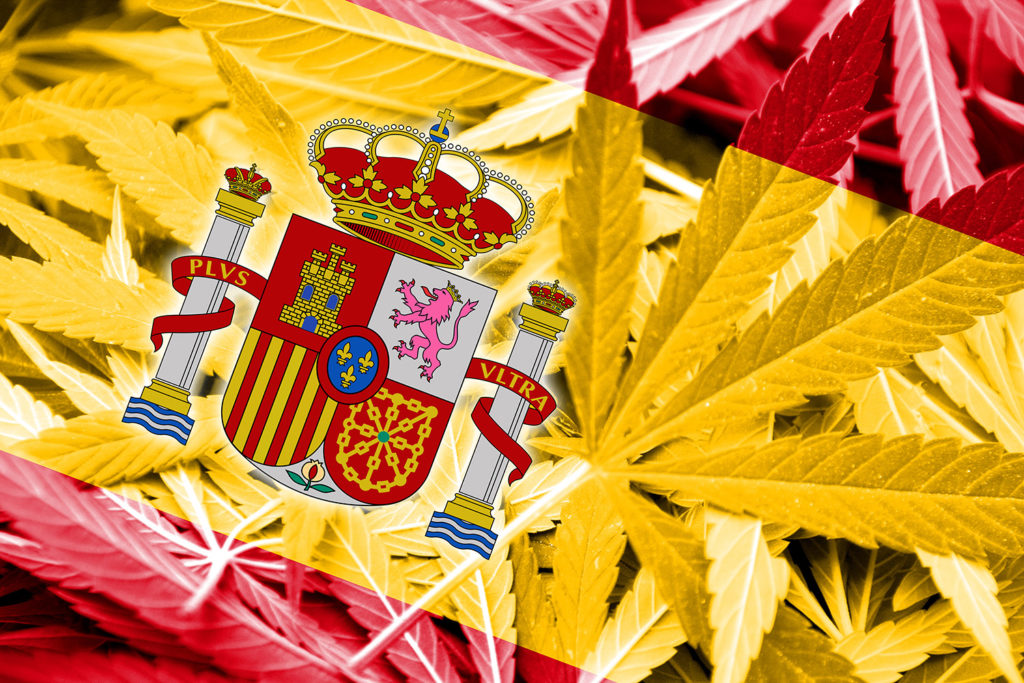 With the passing of the controversial Law on Public Safety on 26 March of this year, fines have increased considerably and excessively for the consumption, possession and cultivation of cannabis, as has been pointed out by supporters of cannabis legalisation. They argue that there is a real "crackdown" on cannabis in this country.
Spain bucks the worldwide trend towards the regulation of cannabis
Many countries have opted for change and implemented new strategies to counter the cannabis black market and, at the same time, reap the benefits of a highly lucrative trade. Furthermore, the authorities' battle against cannabis trafficking, and consumption has always been bound by prohibition and fines. However, there is a shift in attitudes.
In the Americas, Uruguay was the world's first country to legalise the cannabis market and cannabis consumption. This has encouraged eight other countries to consider new forms of regulation. In the United States, the states of Washington, Alaska and Oregon have recently legalised the recreational use of cannabis, and in twenty other states the medical use of cannabis is now permitted.
Things are quieter in Europe, and regulation has taken a more moderate form. The Netherlands leads the way, followed by Denmark, Switzerland and the United Kingdom, not to mention Portugal, where the possession of drugs was decriminalised in 2001. However, Spain has not seen these changes. Our politicians prefer to stiffen penalties for people found in possession of a small amount of marijuana in public places, irrespective of whether or not this amount is intended to be sold or is meant for personal consumption.
According to the latest global report on drugs by the UNODC, the United Nations Office on Drugs and Crime, there are currently between 125 and 227 million consumers of cannabis and cannabis by-products worldwide. The European market is one of the largest, and Spain ranks third in Europe in terms of cannabis consumers, and first in terms of daily consumption.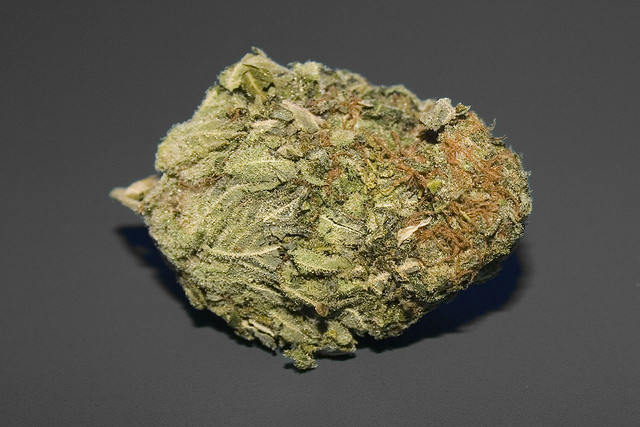 Could this be the reason why the government has decided to buck the worldwide trend towards regulation; instead opting for increased fines? Is this just about its zealousness in raising tax revenues? It certainly seems like someone has thought up a scheme to ruin cannabis consumers through fines and confiscations, since they are having a hard time jailing them.
The New Law on Public Safety – a heavy blow for Cannabis
On 26 March this year, the Congress of Deputies passed the controversial Organic Law on Public Safety thanks to the ruling party Partido Popular's absolute majority, and against the view of all of the opposition parties, which unanimously criticised the "police state" and "authoritarianism" implicit in this law.
The bill went through, after the Senate passed it without trouble or fanfare, and was given a final approval once the 270 amendments submitted were reduced to half a dozen, all of which were purely cosmetic. The new law, which will enter into force in July, brings to an end a 16-month process for the bill, which according to the government increases freedom, however, it also brings with it a risk that the law will be repealed as soon as there is a change of government. The law, popularly known as the "Ley Mordaza" or "gag law" provides for 600,000 euros in fines for offences deemed very serious. Although the contents of this law have generated a considerable debate on the serious penalties which will be aimed at social protests and other public actions, there is another side to this piece of legislation which has largely gone unnoticed, and which concerns new fines for cannabis.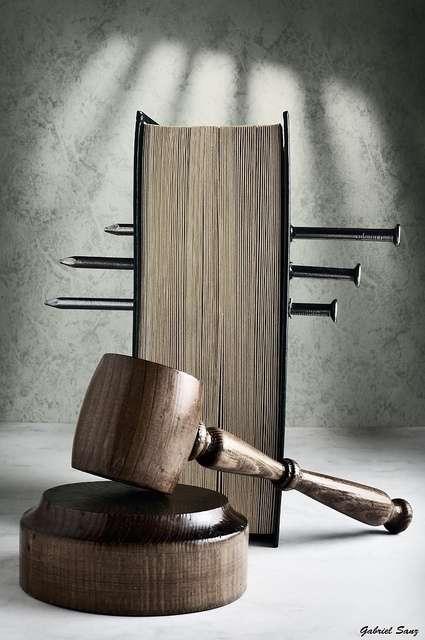 With regard to cannabis, the law has considerably toughened up penalties for consumption, possession and cultivation, by increasing threefold the minimum fine (300 euros) for possessing narcotics in a public place, and by banning home growing and eliminating the option for users to sign themselves up to a rehabilitation programme in lieu of a fine.
The defenders of cannabis legalisation are adamant that these fines are excessive and that the law fundamentally relies too much on the opinion of Law Enforcement bodies. Furthermore, they claim that there is a real "crackdown" on cannabis. In their view, the considerable progress that has been achieved through such initiatives as Social Clubs for Cannabis, is under threat from a legal climate of prohibition. These initiatives have resulted in a new supply model alongside the illegal market, such that it is now referred to as the "Spanish model", just as we have been talking up to now of the "Dutch model." Achievements such as these, as well as many others, are, however, currently walking a tightrope, and may soon come to an end.
Classification of offences and their corresponding fines
The new Law on Public Safety implies the repeal of the "Corcuera Law" of 1992, with an increase in the number of articles from 39 to 55. Fines are grouped according to the offences committed:
– Very serious offences: 30,001 to 600,000 euros
– Serious offences: 601 to 30,000 euros
– Minor offences: 100 to 1,000 euros
According to the explanation given by the Minister of the Interior, Jorge Fernández Díaz, fines for very serious and serious offences are grouped into three equal tranches. As a general rule, the lowest level of fines will be applied. If there are aggravating circumstances, the medium range of fines will apply. The highest level of fines will only be used if deemed justifiable through the sheer number and weight of the concurrent circumstances.
Under the future law the following scheme is envisaged for cannabis:
Consumption and possession: Article 20 stipulates that "The illegal consumption or possession of toxic drugs, narcotic or psychotropic substances, even if not intended to be sold on to the illegal market, or used in public places, roads, businesses or public transport, as well as leaving behind paraphernalia for such substances, and the toleration of consumption in business premises by their proprietors, managers or staff" shall be penalised through an increase in fines from 300 euros under the old law, to a new minimum of 601 euros, up to a maximum of 30,000 euros for serious offences.
Cultivation: Article 23 also covers this classification of serious offence. It stipulates a penalty for "The unlawful planting and cultivation of toxic drugs, narcotics or psychotropic substances, which are not classed as crimes." The penalty set is the same as for consumption and possession. Thus, any type of cultivation will be not only illegal, but can be prosecuted through administrative proceedings, which means that there can be no judicial intervention during the proceedings, as is the case with current penalties for possession and consumption in public places.
Businesses which allow customers to smoke joints will be fined.
The option of swapping fines for a rehabilitation programme will only be available to minors.
The former director-general of the National Action Plan on Drugs Araceli Manjón-Cabeza warned in an interview with the daily El País  that "the government is going against the tide" with this law and that "removing the option of signing up to rehabilitation programmes will put us on the same level as countries such as Russia, where it is impossible to view consumers as anything other than delinquents."
A joint has now become very costly
Apparently, the fact that private consumption is not illegal carries little weight. Anyone who grows a cannabis plant at home for private consumption can be fined. Furthermore, it remains unclear if law enforcement authorities will need a judicial order to enter homes, or if it is enough for police officers to see a plant from the street, such as plants placed on a balcony or by the window. It is obvious that it would be very difficult for the majority of cannabis consumers to afford the amount required for these fines by just digging in deep into their pockets.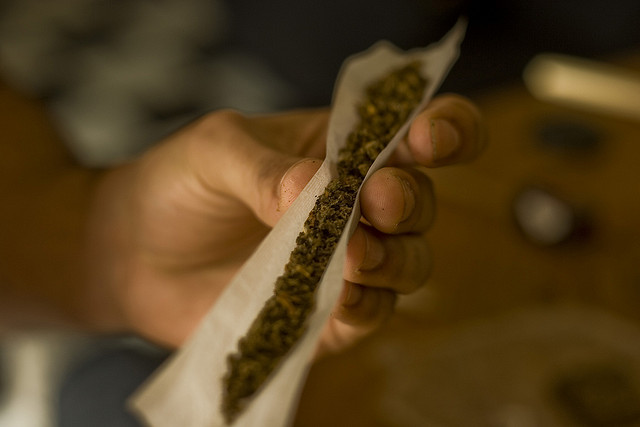 However, that is not all. Part of the government's plans also involve changing the Law on Trafficking in order to penalise drivers who test positive for drugs, irrespective of the amount consumed, and whether or not they are passive smokers, since even the smallest amount is reason enough for a fine. Moreover, consumers are totally at the mercy of the police officers' judgement, who have the power to decide, including on the basis of "appearances," whether a given amount is intended for private use or sale.
Even the UN has urged Spain to drop the "gag law"
The unease which this law has generated nationwide has been echoed by international bodies such as the UN itself, which has voiced its concern over what Spain is doing with human rights and has asked the government to back down on its plans for the Law on Public Safety and reform of the Penal Code because "they threaten to jeopardise the fundamental rights and freedoms of individuals" and "undermine the right to protest and freedom of expression" in the country.
This international warning comes from a group of five rapporteurs who are part of Special Procedures, the main body of independent experts on Human Rights within the UN institutions. This body covers the mechanisms for investigation and monitoring as set by the Human Rights Council for following up cases in individual countries or specific issues on a global level.
What already works should be regulated
What is not in doubt is the proliferation of cannabis clubs and associations, which defend the product's benefits, especially medical ones. In Spain, there are more than 700 clubs and associations with a membership of around 200,000 people. Only persons of legal age who have already been recommended by a member are allowed entry to these places. The number of clubs and associations has increased, particularly in Cataluña and the Basque Country, where there have been attempts to regulate their status despite current obstacles.
The number of obstacles will increase with the new law on Public Safety, which has caused an enormous uproar among cannabis users, since they firmly believe that the law's purpose is purely to raise tax revenues. The general view is that there is neither a societal need to have this type of regulatory measures, nor does the law reflect current trends in society where the consumption of cannabis hardly raises an eyebrow these days and has become quite normalised.
Therefore, it seems more urgent than ever before that the Spanish parliament achieves what it has thus far failed to do since the transition to democracy: Regulate via legislation everything to do with the personal use and cultivation of cannabis in order to provide room for legality alongside the black market. A clear and effective regulation for an entire, pre-existing industry, which has grown up around cannabis.
Implications of the new law for cannabis
The new Law on Public Safety is symptomatic of a repressive stance on drugs, which most Spanish people do not share and which complicates efforts to address the issue on the grounds of public health, human rights and scientific evidence.
Cannabis consumers are now more vulnerable and open to persecution given that minimum penalties for consumption and possession in public places have increased threefold.
The rejection of the option to swap penalties for rehabilitation programmes undermines the healthcare rationale.
The personal cultivation of cannabis is being penalised through fines for home growing.
Cancelling and withdrawing permits for businesses where drugs are consumed has the effect of crushing cannabis social clubs under the weight of bureaucracy.
Of the over 300,000 police reports for possession and consumption filed in Spain in 2010, just over 83% (roughly 4 out of 5) were connected to cannabis. With regard to cannabis, it has become evident in various scientific forums and discussions on drugs policies that such a punitive piece of legislation may well end up causing more harm to people, their families and society than cannabis itself.
Tough times ahead for the soft drug
It seems paradoxical that Spain, which ranks third in Europe in terms of cannabis consumption, is bucking the worldwide trend towards regulation. This law goes completely against international trends and increasingly criminalises consumers, by introducing penalties, which given the current economic climate, could end up ruining many lives. By comparison, legalisation would be much more beneficial since everything which comes under regulation can be monitored, assessed and even inspected. We all have the right to choose freely what we consume and the best way to avoid abuse is through regulation.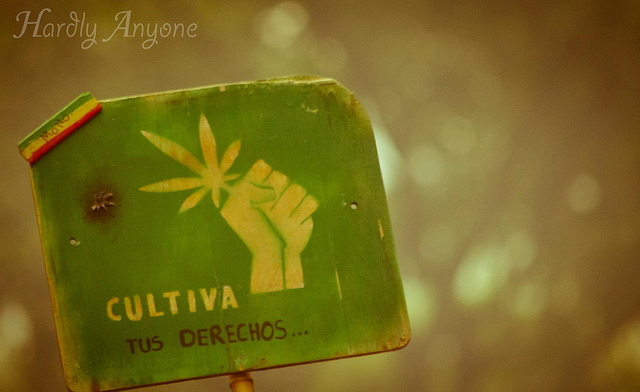 The Spanish government persists in following a path which leads nowhere. At a time when countries in the Americas are taking advantage of their natural resources, there is a trend towards recognising the rights of cannabis consumers and wrestling power away from the drug cartels. Meanwhile, in Spain, the path chosen by the government leads to the opposite outcome – the rights of cannabis consumers are curtailed and, instead of chipping away at the black market's profits, its sole aim is to fill the state's coffers with cannabis consumers' money.