Before 2013, Ecuador's cannabis laws were tough, with hardly any differentiation being made between casual users and large-scale traffickers. As a result, the prisons became badly overcrowded. After protest from human rights groups, the law changed and personal use of cannabis (up to 10 grams) was decriminalised, permitting limited cultivation at home.
Recreational cannabis
Decriminalized

Medicinal cannabis
Illegal
Cannabis laws in Ecuador
Can you possess and use cannabis in Ecuador?
Until recently, it was illegal to use or possess even small quantities of cannabis in Ecuador. The country was widely condemned for its harsh drug laws (among the toughest in South America), which incarcerated people who were caught with limited amounts of cannabis for personal use.
The Transnational Institute (TNI) highlighted that someone caught with a few grams of cannabis could potentially be put in prison for as long as twelve years. The success of Ecuador's drug laws was assessed based on how many people were behind bars – and unsurprisingly, this led to serious prison overcrowding. At certain points, 50% of the country's prison population were locked up for drugs-related offences.
TNI also revealed the way in which the old laws contradicted constitutional laws – by regarding people accused of drug offences as guilty before they've even had a chance to appear in court.
In 2013, Ecuador's government amended these tough laws. Now, individuals won't be prosecuted if caught with up to 10 grams of cannabis. Minister for Justice Diego Garcia emphasised that "the law allows consumption and considers it not criminal, but cultivation, trafficking and sale of small or high amounts [of drugs] remain illegal." He also stated that "according to the Constitution (article 364), we do not criminalise drug use. We consider it a health problem and not a crime"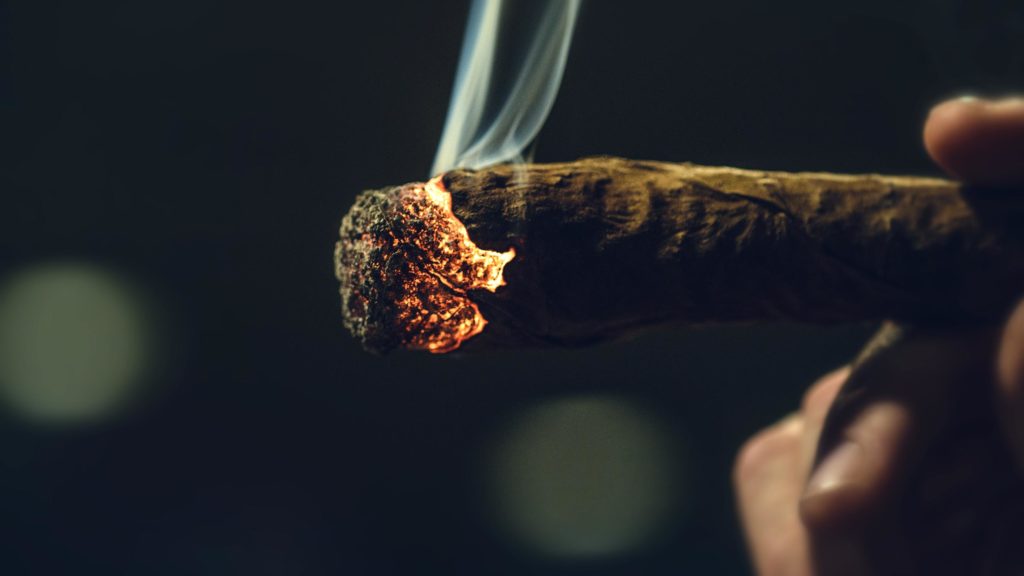 Can you sell cannabis in Ecuador?
The sale and supply of cannabis in Ecuador are illegal, and offenders can be given hefty prison sentences if caught.
Law 108 (which was introduced in 1991) indicated a minimum of 10 years in prison for drug dealers and traffickers. However, it also allowed the court to convict the offender of several crimes at once, which means the prison sentence could be raised significantly. For example, an individual could be accused of transporting cannabis, and also of trafficking it, which might get him a prison sentence of up to 25 years. To provide a point of comparison, the maximum sentence for murder is just 16 years!
Sandra Edwards, researcher for a TNI / WOLA study of drug laws in Ecuador, gives an example of the system in practice: "In Ecuador, an illiterate single mother with no previous criminal record who smuggles a few grams of drugs to provide for her children can end up condemned to more years in prison than a murderer. This is not only unfair, but it is also ineffective."
Analia Silva, an Afro-Ecuadorian single mother of two, was arrested for selling drugs. She commented: "When they sentenced me… they not only sentence the person who committed the crime, they also sentence their family… They [authorities] don't realise that they want to get rid of crime, but they are the ones promoting it, because if they [the children] are left alone… what can they do? Go and steal…my daughter would become a prostitute, my son would…deal drugs, sell drugs."
In spite of the tough prison sentences, drug trafficking is on the rise in Ecuador. Once regarded as one of the safer South American nations, drug seizures are increasing year-on-year, and the country is now regarded as a major 'transit' route for drugs being smuggled to the US or Europe.
Can you grow cannabis in Ecuador?
Cultivation of cannabis for personal use has now been decriminalised. That means, if caught growing a limited number of plants at home, an individual will no longer be prosecuted. Likewise, cannabis can be legally grown for scientific or research purposes, providing the company in question has permission from the country's Technical Secretariat of Drugs (SETED).
There isn't much domestic cultivation in Ecuador, especially when compared to other South American nations. It's more of a 'transit' country in that drugs pass through it, and then on to other locations.
Is CBD legal in Ecuador?
CBD is currently illegal to use, purchase or sell in Ecuador. However, in 2019, the Ecuadorian Congress started debating the legalisation of CBD oil for medicinal purposes, providing it contained no more than 1% THC (the substance responsible for providing the 'high').
If the amendment to the law was passed, CBD would only be available in pharmacies. The origin and strain of the cannabis used to make it would also have to be obvious.
Veronica Espinosa, Ecuador's Health Minister, commented: "Cannabis can be a medical alternative, and we should not deprive our patients of it."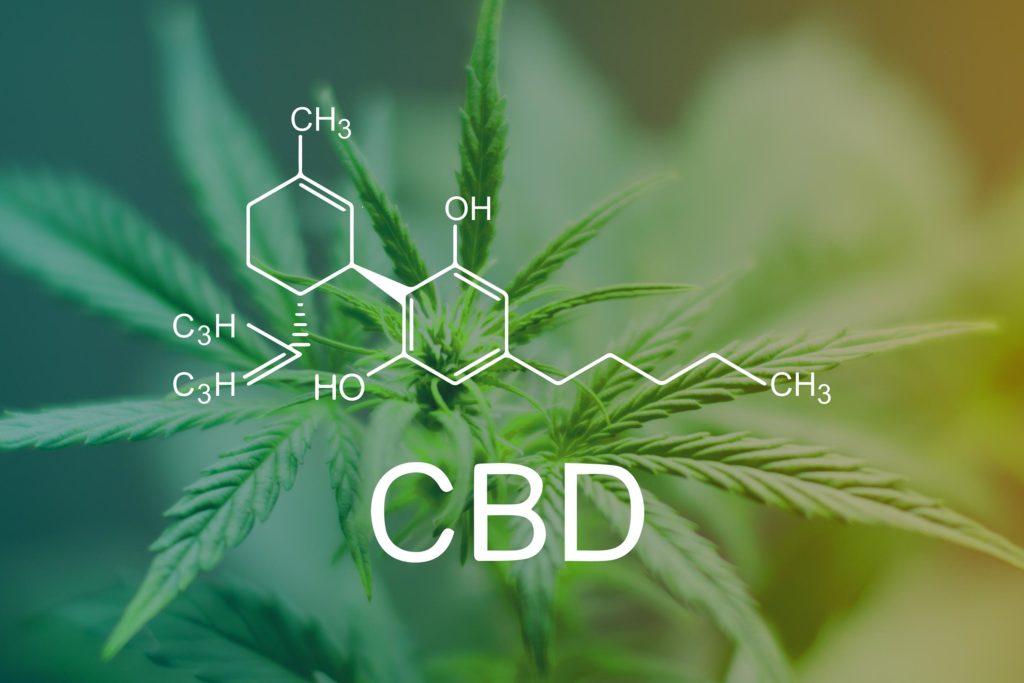 Can cannabis seeds be sent to Ecuador?
While Ecuador's government have decriminalised limited cultivation of cannabis, they haven't legalised its growth. As such, cannabis seeds are still technically illegal to use, buy or purchase, and they cannot be sent through the mail.
Medicinal cannabis in Ecuador
Medicinal cannabis isn't currently legal in Ecuador, but this may be set to change soon. At the end of 2018, an important legislative committee approved extensive health reforms, which could lead to the cultivation, production and use of medicinal cannabis in the country.
If the bill is passed, President Lenin Moreno would have the ability to veto it, either completely or partially.
Juan Pablo Bahamonde, director of UBG (who specialises in health regulation) stated: "Despite the uncertainty ahead, there's a high probability of success, considering pro-government legislators have the majority in the Parliament."
If passed, the legislation would establish a patient registry in Ecuador, and cannabis products would be distributed to pharmacies. The THC content of the cannabis would be capped at 1%.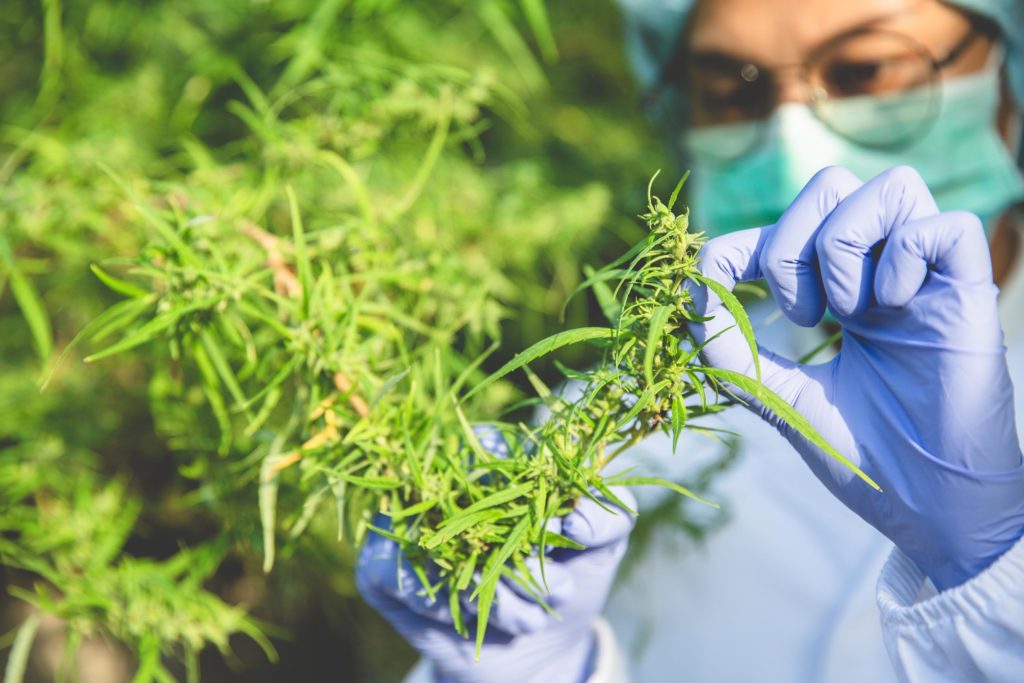 Industrial hemp in Ecuador
It's illegal to grow hemp in Ecuador, despite the fact that many parts of the country are well suited to its cultivation, with ideal climate and soil conditions. While the government hasn't indicated that the law will be changed any time soon, they may be influenced by South American countries like Uruguay, which are capitalising on the profit-making potential of hemp.
Good to know
If you are travelling to Ecuador (or currently live there), you may be interested to know the following:
Cannabis use isn't that prevalent in Ecuador, especially when compared to other South American countries. A UNODC report found that just 0.7% of Ecuadorians aged 15 to 64 use it. This is significantly less than countries like Argentina and Chile (7.2% and 6.7% respectively).
One survey found that Quito (Ecuador's capital) was the cheapest city in the world to purchase cannabis, with one gram costing just $1.34.
Much of the drug trafficking in Ecuador is coordinated by Colombian cartels, which recruit Ecuadorian gangs to transport their drugs for them. Cocaine is regarded as a far bigger problem than cannabis.
Cannabis history
It's thought that cannabis first came to South America in the 1500s, in the form of hemp. The Spanish brought the plant with them into Chile, and used it to make rope and rigging for their boats. Surplus hemp was then passed upwards through Peru, where it eventually arrived in Ecuador.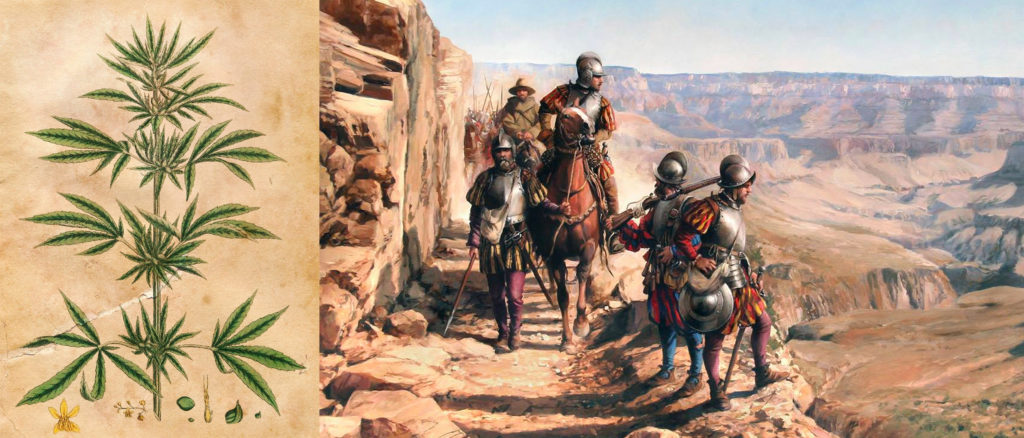 Cannabis was also brought to the continent with the African slaves, in the 1800s. The Portuguese brought the slaves to Brazil, then condemned their use of cannabis for recreational purposes. At around the same time, the British also brought Indian indentured labourers to South America, who also used the plant recreationally.
It's believed that the name 'marijuana' (which is the most commonly used term in Ecuador and the continent as a whole), came from Mexico. The Mexicans originally called it 'marihuana'. By the early 1900s, cannabis prohibition was spreading from the US towards South America, with many countries choosing to ban it.
Ecuador's persecution of cannabis users is a recent phenomenon. Although the country's drug laws started to get tougher in the 1980s, drug users weren't given prison sentences. Instead, they were required to undertake medical assessment and treatment, if needed.
Law 108, which was introduced in 1991, saw the country adopt a far harsher approach for those caught using cannabis. From then onwards, those caught with small amounts of the drug were subject to similar penalties as high-level traffickers.
In 2013, this law changed, decriminalising cannabis for personal use.
Attitudes towards cannabis
Cannabis is used in Ecuador, but its usage isn't as commonplace as it is in other South American countries. UNODC research suggests that dependency levels are unusually high in Ecuador, with as many as 50% of all cannabis users being relying on it. By comparison, just over 20% of people who use cannabis in Argentina are classified as dependent.
Although there is some negativity regarding the plant, there's also a lot of support too. For example, there are several pro-cannabis organisations in Ecuador, and since 2011, they've held regular marches, calling for better regulations regarding cannabis laws.
Will it be legalised in the future?
Recently, Ecuador's government has taken significant steps towards creating more progressive cannabis laws. The previous system, which was widely derided by human rights groups around the world, has been overhauled, and the decriminalisation of cannabis use will hopefully reduce prison overcrowding.
It also seems likely that the country will legalise medicinal cannabis with some experts predicting that this will happen within a few months, rather than years. The final decision rests with the president, but at the moment, the evidence suggests that the law will pass. It remains to be seen whether Ecuador's government will also decide to make industrial hemp legal, and cash in on the economic potential that the plant has to offer.
Disclaimer:

While every effort has been made to ensure the accuracy of this article, it is not intended to provide legal advice, as individual situations will differ and should be discussed with an expert and/or lawyer.