Cannabis Spain is a decentralized country. The advantage (or disadvantage, depending on how you look at it) is that within certain limits, each autonomous region can set down its own cannabis legislation. It is true that the process for the legalisation of cannabis is generally known to be slow – things seem to move in slow motion.
General aspects regarding cannabis consumption, possession and cultivation
Spain is a decentralized country. The advantage (or disadvantage, depending on how you look at it) is that within certain limits, each autonomous region can set down its own cannabis legislation. It is true that the process for the legalisation of cannabis is generally known to be slow – things seem to move in slow motion. It is clear that local governments do this in order to buy enough time to change strategies, or distract society so that the procedures can be put off for as long as possible, or even worse, never completed.
Cannabis consumption
In Spain, growing cannabis is essentially an activity which can only be penalized criminally if it is carried out for the purpose of trafficking, thus excluding growing cannabis for personal use.
Therapeutic use is regulated by hospital prescription. Therapeutic users do not have any special privileges though, as in Spain there is no legal distinction whatsoever between recreational use and medical use. Nevertheless, the latter is becoming more tolerated.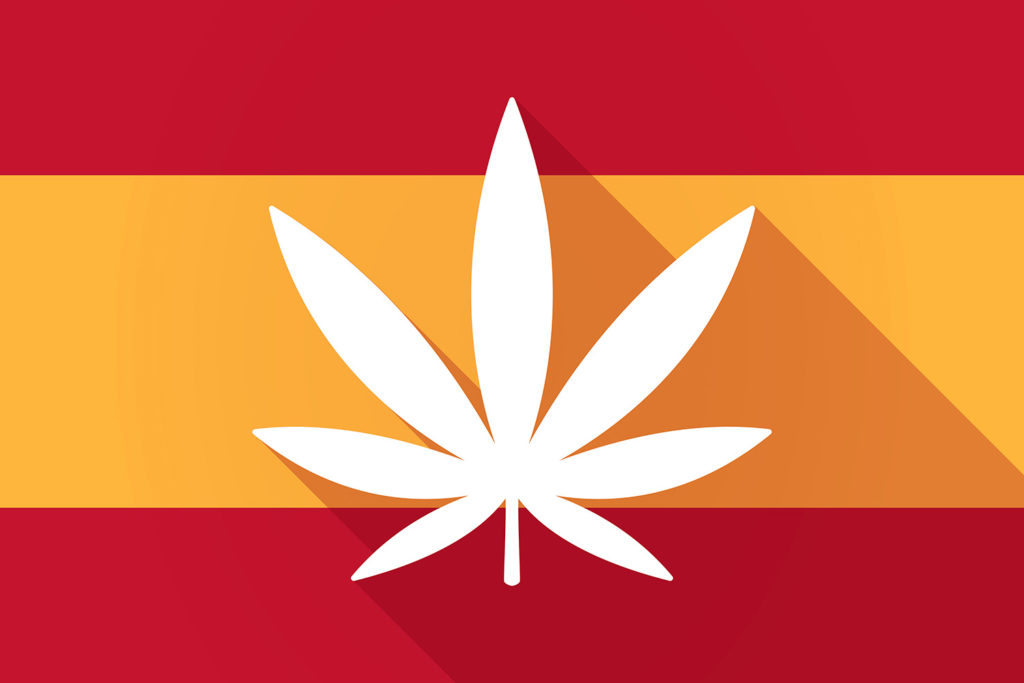 Cannabis is by far the most consumed recreational drug in Spain. In addition to in the many private clubs that have emerged in the country over the past few years, cannabis is also openly smoked on the streets, which is why, despite consumption being illegal in public, smoking a joint as you stroll about or sit with a group of friends is something which usually goes unnoticed.
Laws regarding the use of narcotics
To date, the Spanish Penal Code (art. 368) prohibits the sale of cannabis but does not prohibit its consumption. As already mentioned, the law does not distinguish between therapeutic and recreational cannabis, however several court judgments show that this distinction is becoming increasingly important from a judicial point of view with regard to sentencing or penalisation.
The sale of seeds is legal, and so too is cultivation and personal consumption of marijuana in private places. In fact, generally speaking, growing on a small scale does not cause any legal problems, but sometimes, depending on the case, private growers may have raids carried out in their own home, if there are indications that their crop may have some commercial purpose. In the event that it is not possible to prove to the court that the crop is for personal use, a prison sentence of between one and three years is a possible consequence.
Although possession and consumption in public places is still prohibited, there is a certain flexibility in regulation, which is what has allowed the proliferation of research into the medical field and the constant establishment of cannabis social clubs.
A bump in the road
At the end of 2013, the Partido Popular government of Mariano Rajoy presented a bill for the Protection of Citizens' Safety in which the penalisations were toughened considerably for possessors and consumers of cannabis in public – removing the possibility of substituting fines with rehabilitation treatments – as well as establishing fines between €1,000 and €30,000 for planting and growing drugs "not constituting an offence." Araceli Manjón-Cabeza, who was managing director of the Plan Nacional sobre Drogas (National Plan on Drugs) at the time, did not hesitate to state, "The government is going against the flow and returning to conceptions that have not been seen in civilized countries for 40 years. Eliminating the possibility of participation in rehabilitation programs equates us with countries like Russia, where the consumer is only seen as a criminal."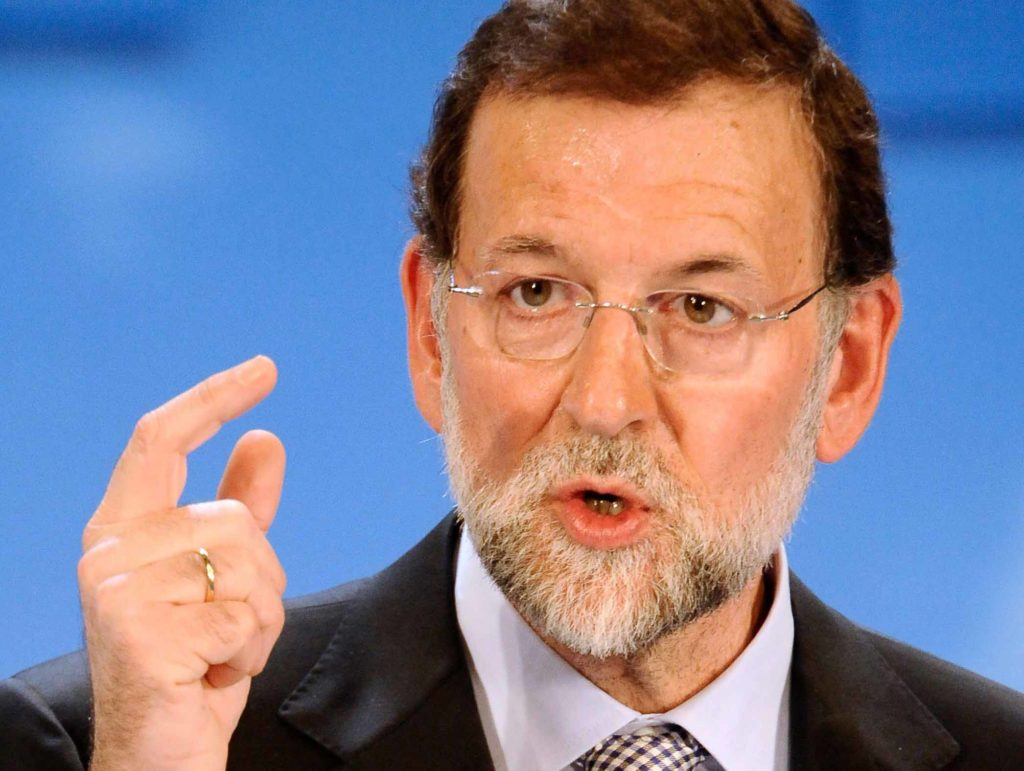 Small amounts and tolerance of medical consumption
The possession or consumption of drugs in public places is against the Law of Citizens' Protection, but is not considered a criminal offence, nor is imprisonment imposed. Fines of around €300 are usually issued.
Given that there are small differences in the law and regulations in all Spanish cities, it is interesting to look at the autonomous regions in Spain. Catalonia and Barcelona have perhaps the most interesting points of view in regard to the regulation of cannabis.
Sativex is now legal
Barcelona is the only city in Spain which has hundreds of cannabis social clubs where you can consume cannabis, and Catalonia is the first region (alongside the Basque Country) to take action to officially legalise medical cannabis. It seems the Catalonian Ministry of Health has taken steps forward in regulating the use of cannabis for medical purposes, thus helping patients with painful illnesses, such as cancer and AIDS, receive the substance to soothe their pain. Currently, people with illnesses have to go to cannabis clubs to obtain and use the marijuana. Cancer patients in Catalonia will finally have an ally on their side now that Sativex has now been authorized by the Department of Health.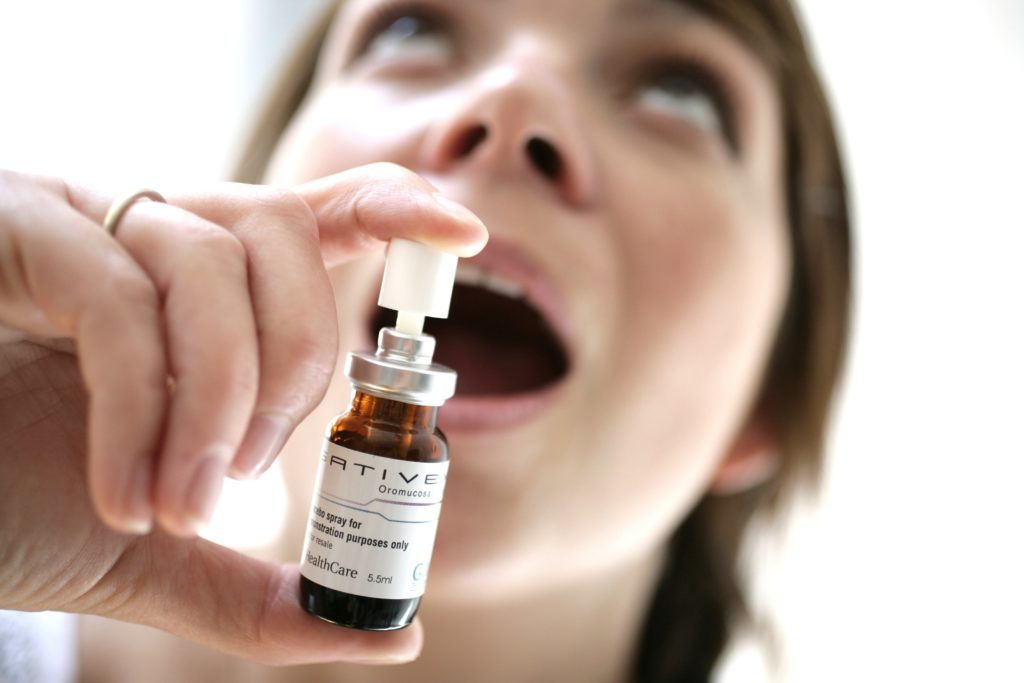 Sativex can be used by all patients who experience pain due to the illness itself or due to chemotherapy treatment. The Department of Health states that the medicine will tentatively be prescribed to patients who do not respond well to the conventional therapies normally applied.
The hard work of federations
CatFac, a federation which includes around 30 associations, claims that despite all the achievements made at national level, a legal model has still not been established to protect all the actors in the process. Moreover, the government is faced by constant contradiction: on the one hand well-versed activists in the sector with 20 years of experience, and on the other hand prohibitionist campaigners trying to bring them down each day.
The phenomenon of cannabis clubs has not left anyone indifferent. Spain took a step forward in the industry at the time it was working to establish this type of legal coffee shop. The truth though, is that it is not all as idyllic as had been expected. As Jaime Prats, managing director for the hemp magazine Cáñamo said, "There are always people who want to take advantage of the situation and benefit at the expense of others."
Cases which have set precedents in various regions of Spain
Navarre
Very recently, a judge let walk the president of a club in Irún who grew cannabis in the Navarre town of Azpilicueta and was found by the police with 147 plants, because the judge ruled that he was not using them for trafficking. The cannabis representation of Navarre (Representación Cánnabica de Navarra) recognizes that by taking this decision (the first of its kind in Navarre), "Justice is ahead of the government by recognizing that cultivation for shared use is not a crime. As cannabis trafficking was not involved, cultivation for the members of a club of consumers cannot be considered an offence against public health."
The Canary Islands
The Plataforma Canarias Se Planta y Firma petition platform, established by cannabis consumer associations, has managed to collect 5,000 signatures to date for the purpose of normalizing the use of this substance and having it not only be considered for recreation, but also therapeutic use. The next step will be the constitution of the federation of cannabis associations of the Canary Islands (Federación de Asociaciones Cannábicas de Canarias) which will join the federations that already exist in Navarre, Madrid, the Basque Country and Catalonia, which according to those in charge of this initiative, "are years ahead of the rest."
Catalonia
On 29 January 2015, the Health Committee of the Catalan Parliament approved the health regulation of cannabis associations. It did this by publishing 17 recommendations in the DOGC (the Bulletin of Acts, Orders and Decrees), addressed to the municipalities, which will ultimately be responsible for the recognition of these clubs. These guidelines, prepared under the supervision of the public health agency of Catalonia (Agencia de Salud Pública de Cataluña; ASPCAT) intend to simply "protect, promote and improve the health of citizens through policy meant to minimise the negative consequences of cannabis consumption."
This policy provides basic legal requirements and puts an end to the legal uncertainty experienced by the 400 associations existing in Catalonia. The series of recommendations will allow thousands of cannabis consumers to leave their seemingly never-ending state of limbo.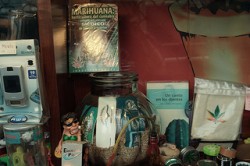 Despite the original expectation that the consumption, transport and cultivation of cannabis would also be approved, the general feeling is one of satisfaction. Catalonia has shown that it is at the forefront of legalization, and although there is a lot more to do, this is, without a doubt, an enormous step forward.
We hope that the progress of Spain, in general, may continue to move forwards and that every step taken will be one closer to freedom.
As always, Sensi Seeds will continue to keep you up-to-date on the latest news.