Industrial hemp farming has made a comeback in Spain where there has been a revival in its cultivation. Hemp already grew in the wild and had been farmed in many areas all over the world long before laws were passed to regulate its cultivation.
Industrial hemp farming has made a comeback in Spain where there has been a revival in its cultivation. Hemp already grew in the wild and had been farmed in many areas all over the world long before laws were passed to regulate its cultivation. For thousands of years, it was used for its nutritional and health-promoting properties, and as a raw material for the production of countless food, textile and medicinal products.
Both experience and common sense have led us to the conclusion that organic and sustainable farming is not only feasible and productive, but also vitally important for ensuring the survival of human life on our planet in the future, and is the foundation for balanced growth in the long term. Plainly, we need local farming methods which are better adapted to environmental conditions, and which are more resistant, low-maintenance and low-cost. We need sustainable raw materials, as well as alternatives to petrol and wood. That is where hemp comes in.
What is Hemp?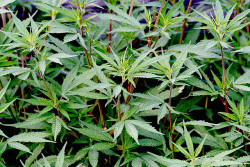 Hemp has been the most used plant by humans for 100,000 years and comes from the same plant as marijuana (Cannabis sativa L.). During the 20th century, three varieties of the herbaceous species Cannabis sativa L. were identified: Sativa, Indica and Ruderalis. Through several years' work on genetic selection, new varieties have been obtained from sativa and ruderalis which contain hardly any THC (tetrahydrocannabinol), and therefore have no psychoactive effects.
We thus use the term hemp to refer to the varieties of Cannabis sativa L. which have no psychoactive effects and are grown for industrial uses in order to obtain raw materials.
Uses and Properties of Hemp
The uses and properties of this age-old plant, considered among the world's noblest of plants, and which is currently so poorly known, are countless and exceptional, and provide an endless number of alternatives through all sorts of uses. Clothing, foodstuffs, housing, furniture, nutrient-rich oil, forage for animals, biomass for heating, soap, insulators, plastics, paintings and varnishes, fuels, cultivating the plant for water purification, soil fertilisation, and so on, are just some of the many applications that this plant can be used for at present. Likewise, its therapeutic and medicinal properties are undeniable.
The enormous economic, ecological and social benefits which industrial hemp affords compared with other raw materials are absolutely verifiable. It can be used as a raw material for manufacturing over 25,000 biodegradable products. The natural and usual cultivation of hemp enables us to produce at low cost three raw materials: the seeds, the fibre and the pulp, for four basic uses: foodstuffs, fibre, fuel and medicine. Its cultivation is of vital importance for public health and the environment, and is one of the many reasons why hemp is the plant that promotes the most biodiversity in its surroundings. 
Ecological Advantages and Agricultural Benefits of Hemp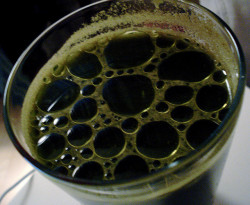 Cannabis seeds, have the most protein content of all vegetable foods (around 34 %) and contain essential fatty acids, Omega 3 and Omega 9 which are very beneficial for the prevention of arthritis and rheumatism, among a wide range of chronic diseases. The oil from the seeds is used for the production of livestock feed. Hemp seeds can be used to produce hemp milk and as an ingredient for salads and milkshakes. Hemp protein powder is obtained from the seeds which provides high quality protein in terms of its amino acid profile. Hemp leaves, both eaten raw and consumed for their juice, have a high vitamin and mineral content, and contain non-psychoactive, anti-inflammatory and anti-cancer nutrients, such as cannabidiol (CBD). Hemp is considered the most complete food that can be obtained from a single plant and is capable of preventing diseases.
Textile fibres (fabrics), as well as highly resistant and lightweight ropes, are obtained from hemp. Textile fibres of plant origin are considered longer, smoother and more resistant. Fabrics obtained from hemp have an extensive range of smoothness, and can be smoother than cotton. Furthermore, it provides more insulation, and is cool, absorbent and durable. One hectare of hemp can yield double the amount of fibre compared to one hectare of cotton, and hemp fibre requires less chemical products for its processing and does not need vast the amounts of pesticides that are normally used for cotton and ruin soils.
Hemp seed oil is used for the production of biofuels and lubricants. The use of hemp, as well as other vegetable oils, as biofuel is of great interest, especially because the CO2 emitted during production is the same as the plant consumes for its growth, which means that pollution is practically zero and the growth cycle itself is capable of reabsorbing any pollution. Biofuels (biodiesel) can be directly used in diesel engines, with or without blending with petroleum diesel.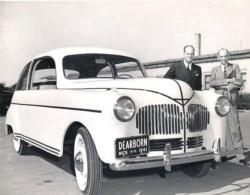 In addition, hemp supplies raw materials for eco-friendly construction (hemp hurds) and highly resistant bioplastics which provide excellent insulation.  The woven fibres of the hemp plant have thermal and acoustic insulating properties which regulate humidity. Any material produced from plastic or wood can be successfully reproduced using hemp plants, which are, moreover, biodegradable and recyclable. Chipboards made from hemp are 50% more resistant than those made from wood. Plastic materials made from hemp are extremely resistant, as was already demonstrated by Henry Ford in 1941 when he built a car model's bodywork from hemp and soy beans (and used hemp oil as fuel too). At present, many plastic spare parts and textiles, as well as the insulating material of Audi and BMW cars, among other brands, are made with hemp fibre.
The pulp or raw fibre is used for manufacturing cellulose and paper. Hemp represents an alternative to the deforestation caused by the paper industry, because it grows rapidly and is harvested every year like other agricultural produce. It produces a huge annual yield of cellulose, fibres and oils at the same time, without the need for felling trees, which have a greater ecological impact and grow more slowly. One hectare of hemp can produce four or five times more material than a hectare of trees. Hemp paper is more resistant than paper produced from wood pulp and requires neither acid nor chlorine. In addition, it can be recycled up to seven times, whereas conventional paper from wood can only be recycled four times.
To summarise, hemp cultivation does not require pesticides nor herbicides. Furthermore, it provides a high yield and improves soil structure, leaving the soil clean, fertile and well-structured to great depths, thanks to its tap root. It does require a lot of maintenance between sowing and harvesting, but it is highly tolerant of pests and diseases. Of course, the cultivation of hemp can also help alleviate hunger in many places around the world given that it can produce between 1 and 1.5 tons of seeds per hectare, which are highly nutritious. In addition, hemp not only is resistant to increases in ultraviolet radiation caused by the present state of the ozone layer, but also grows better and produces more resin, which is why using hemp to produce biomass would curb worldwide pollution while simultaneously providing an independent energy source, doing away with the need for petroleum and its derivatives.
For all these reasons, cannabis advocate Jack Herer, a renowned activist who has written authoritative books on hemp and marijuana, offered 10,000 dollars (The Hash Marijuana & Hemp Museum de Amsterdam doubled this amount) in his book The Emperor Wears No Clothes to whoever can scientifically refute his theory which proposes cannabis as the unparalleled solution to the world's numerous problems, including hunger.
The History of Hemp Cultivation in Spain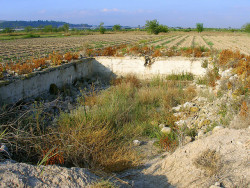 Hemp cultivation was one of the major traditional crops grown in the Iberian peninsula and has been planted in Spain for many centuries. Hemp is part of Spanish tradition and was brought to the country from China by Arabs 1,500 years ago. In 1150, Muslims founded the first spinning and soaking mills in the city of Játiva in Alicante, which made use of hemp fibre as the raw material. Additional mills were soon built in Valencia and Toledo.
To the south of the present-day autonomous Community of Valencia, in the Vega Baja del Segura locality, is Callosa de Segura, a city whose history and economy have been linked with hemp since the Middle Ages. Among its nicknames are the City of Hemp and the Apprentice Workshop of Hemp. Here all of the production processes were performed; from the planting of the seeds to the making of threads and ropes. The city also boasts a museum dedicated to hemp: the Ethnological Museum of Hemp and the Huerta."
In the 15th century, the ships with which Columbus sailed to the Americas carried 80 tons of hemp amongst the ropes, nets, sails and other shipping equipment. Later, during the 16th century, Charles V tasked the Barcelona shipyards with building his war fleet, with the condition that the rigging, sails and ropes were to be made from hemp produced in Tarragona, Lérida and Balaguer, which were renowned for their resistance to the salinity of seawater.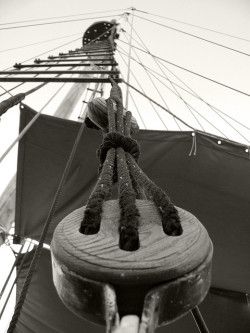 The governments of the 18th century continued their support for the cultivation of hemp in the plains of Granada and del Segura in order to bolster national production. These measures were reinstated by General Primo de Rivera in 1927. During the Spanish Civil War (1936-1939), there was a considerable boom in hemp production. In 1937, however, the United States prohibited the use of hemp with the aim of promoting cotton and synthetic fibres, and we already know how this ban extended throughout the world.
Over the course of the 20th century, Spain signed the Single Convention on Narcotic Drugs of 1961, the Convention on Psychotropic Substances of 1971, and the United Nations Convention against Illicit Traffic in Narcotic Drugs and Psychotropic Substances of 1988, which banned the sowing, production and trade in cannabis as a drug, but did not prohibit the production of industrial hemp.
In part II of this article, we will look at the current state of hemp in Spain, as well as examine what a farmer who wants to plant industrial hemp in this country needs to consider and the obstacles that have to be tackled in hemp cultivation, not only in Spain, but also worldwide.