FAC In this interview, Javier Puig, president of the FAC, discusses the main issues surrounding cannabis in Spain: the Supreme Court's rulings, the new political initiatives and the shift in public attitudes.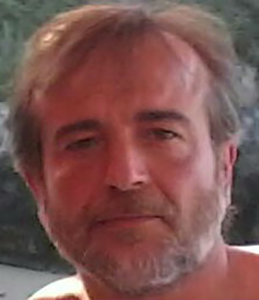 Javier Puig
---
Javier Puig (Pontevedra, 1974) has been the president of the Federation of Cannabis Associations (FAC) since May 2016. The FAC is the largest and oldest federation of cannabis users in Spain. Given the currently turbulent state of cannabis politics in this country, it seemed like the right moment to assess the vigour of cannabis activism and the challenges it faces in the immediate future.
Society is ripe for change and we must take this matter up in Parliament.
As we have already commented in this blog, the political climate for cannabis in Spain is changing and this change is occurring rapidly. Javier Puig presides over the FAC, Spain's primary and oldest cannabis federation. In this interview, he assesses the prospects for associations, the political progress achieved thus far, and the sometimes strained relations with other platforms and initiatives.
First off, could you tell us about the FAC's current situation?
The FAC is moving in the right direction and is growing in terms of numbers and complexity. At present, we have representatives in all of the autonomous communities, except Castilla-La Mancha, Ceuta and Melilla. We have regional federations in six communities and in a further nine, there are associations that have not yet formed federations but which are active participants. We have plenty of new members in places like Castile and León or Aragon. We are also receiving requests for membership information from associations which were part of federations that had left the FAC years ago, but now want to rejoin because they are unhappy with their current federations, or simply because these have become dormant.  On the other hand, historical associations are still around. For instance, the Catalan federation CATFAC has a lot to offer in terms of its experience and is playing a very important role within a non-hierarchical structure.
In January, you had your general meeting and, amongst other changes, you decided to transform your organisation from a federation to a confederation. Why did you decide to do this?
It seemed the most rational approach to us, given our rapid growth. As there were several regional federations, the most sensible strategy was for them to form confederations, instead of acting as individual associations and teaming up together. The FAC's aims have not changed, but its organisational structure has, in that it has become less hierarchical and more decentralised. Moreover, greater representation is required. While forming a federation only requires three associations throughout Spain, a confederation requires at least three federations, with their respective associations. The decision of each federation must be respected, while at the same time, there must be a continued willingness to work together.
Do you still provide consultancy to new associations that request it?
We continue to provide basic consultancy for which we charge €50. This service includes a dossier and the club guide, to which we add detailed explanations regarding the required formalities. We are working with Beatriz Macho, a lawyer with a strong background in activism. The associations can delegate certain tasks to her; she then takes care of the formalities and charges according to a graduated scale. Associations can contact us for more information at fac@fac.cc or call 660535244 and ask to speak to Bea.
The political climate is quite turbulent. What are your priorities in this type of situation?
Primarily, we need to channel the public support that we have won in recent years, into the political process. Public perceptions are now favourable, with a majority in favour of regulating cannabis. Society is ripe for change and we must take this matter up in Parliament. To date, given the single-mindedness of the central government and also of some opposition parties, the political work had been focused on the autonomous communities, where various regulation processes are under way and we are hoping more will follow suit. But it is now time to do more work in Madrid and we have several initiatives in progress. We have contacted the PSOE and other groups, and we also have links with Podemos, as our acting secretary, Braulio, is a member of its Cannabis Circle. We are also aware that a draft law authored by a panel of experts will soon be tabled and we are looking forward to it. We can probably use it as a basis for specifying a clear position and defending our legitimacy in this new political climate.
And how are things going in terms of resources for this next phase?
A lack of resources has been one of our main issues for a long time now. We have a worrying lack of sponsors. We still have our former sponsors advertising online, but we have certainly not received any contributions for a long time. So our work is carried out by volunteers, as most associations are in a very bad financial state. On the plus side, young activists with technical expertise are joining us. They are very motivated and well-prepared, which helps us enormously.
Let us talk about the Supreme Court's rulings against cannabis clubs. What is the FAC's interpretation of these rulings?
Clearly, these are hard-line positions in terms of prohibition, even though there are ambiguities, which perhaps may either be due to internal divisions. They could even be intentional. Of course, their interpretation of what constitutes a "closed group" is overly narrow. They have not provided any clarifications and have left several questions unanswered.
In any case, there are also some positive points to take away from these rulings. For instance, they have legitimised collective growing, although this will have to come under regulation and it shows recognition of the failure of prohibition. But the best outcome is that they will call on legislators to regulate our activities. And since politicians always like to refer to Supreme Court rulings, well, they should take note and act accordingly.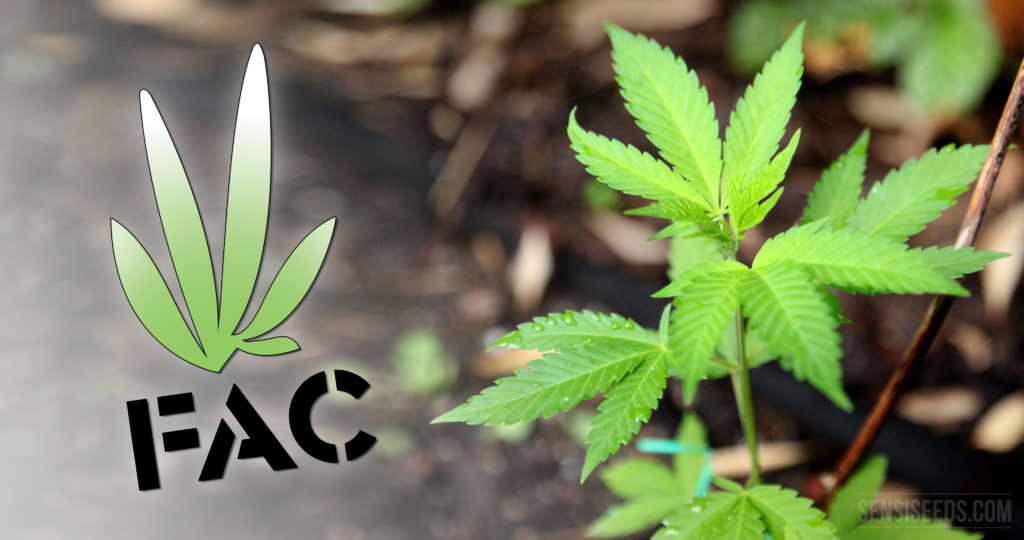 And what type of situation do the associations find themselves in?
The associations feel completely vulnerable, due to the ambiguity. We will have to see how they interpret the new legal principle in the next rulings and, above all, we will have to see how the youth courts enforce these. Meanwhile, we find ourselves in a total legal limbo. We are gambling with years of jail sentences and don't know anything for certain, which for a lot of people means a constant state of anxiety.
How are you responding to this?
We have to keep going and review rules to see where low profile, small associations fit in. In principle, we have already met the Supreme Court's most stringent criteria, but if need be, we will have to revise the statutes, reduce the number of members and include a clause which requires everyone to participate in growing…
We will have to use our imagination until the situation becomes less uncertain and turn to individual associations for security. The problem is that, since there is no clear legal framework, there are also no clear guidelines. No one knows for sure what the courts will say next year or the year after that.
What prospects do you see in Parliament? Do you think regulation is possible in the short or medium term?
With other social issues, we have already seen that there is a new balance of power in Parliament in terms of majorities. We sense an opening; since the PP is in the minority, Parliament may be able to impose its viewpoint. Even so, they still face possible legal sleights of hand. This is because although Spain has a minority government, it may veto any law that affects expenditures or causes changes to the budget, and in the last few months, we have seen that this is precisely the strategy the government has been using to block certain initiatives. I don't know to what extent a law on cannabis could be included among these initiatives. I am not au fait with the technical details, but my understanding is that the battle lines run right through this.
What about the draft policies that are already being looked at?
On the one hand, we have the Popular Legislative Initiative to regulate cannabis, and soon two Green Papers, the Esquerra Republicana and Ciudadanos. Let us start with Ciudadanos. The problem with it, is that it is restricted to therapeutic use. We have seen how in other countries, recreational use can be brought closer to regulation once therapeutic use has been through the same process. I suppose the aim of this to soften public opinion. It is a legitimate strategy, but I don't think it is our fight. Patients do indeed have an indisputable right to cannabis as a medicine, but what I am defending is its recreational use. We regard the draft bill as a positive development, but it is not exactly what we are asking for. Esquerra's Green Paper defended associations, but it has already been shelved through a political manoeuvre designed to ensure that the ERC could not get its own draft law off the ground.
Therefore, the popular draft law is going it alone. When the Responsible Regulation platform said that a consensus needed to be reached on it first, it turned out that its then head of political advocacy and this person's colleagues from Navarre were tabling the popular draft law on its own. A mishmash of initiatives from politicians and collectives was cobbled together, which was then put forward and which clashed with each other. The position that we will be adopting towards the popular draft bill is one of qualified and muted support, as we do not want to offend any sensibilities. Few cannabis groups support the initiative, especially given the way it has been drafted, and because quite a lot of people dislike its wording and would have liked more consultation, whereas everything was done unilaterally. So while we are not going to oppose it, we are not going to support it with much enthusiasm either.
What about the relationship with the main platform, Responsible Regulation? It's been a long time since you have taken part. Are there still FAC associations participating in it?
I don't know if there are any individual associations taking part, but as a Federation, we decided to part ways with the platform and continue working with them independently instead, starting from the middle of last year. Even so, we still communicate regularly with them and remain in contact. We swap information on the decisions of our respective general meetings and have sent representatives to their meetings.
What was the main issue that led you to leave the platform?
Our main issue was their internal processes, especially following a general meeting. And we weren't used to their way of doing things. Since we didn't feel comfortable with the way things were, we thought we could work better on our own. We were then able to work with them on an independent basis. The problem is that, within the RR, there are many members who have no interest in taking part and prefer to delegate tasks so others can do the work for them. We respect the fact that that's how they do things, but we felt that we shouldn't be there just to rubber stamp decisions, even though we acknowledge that this rigidly presidential style of decision-making was decided by its general meeting.  We do, of course, recognise this platform's value. They have resources, have accomplished a huge amount of work and achieved some of their aims.
Is there anything you would like to add?
A.: Yes. We are now in a battle to defend our rights and we believe we have already done so, because we have not caved in. But that is not enough and we have to work towards changing the law, we have to do something about the fact that there is still no fully-developed draft law, although we understand that when regulation comes into force, we must still keep our associations open and our right to home growing.