Opinion Since the establishment of the first cannabis social club in Barcelona in 2001, the scene has slowly gained ground. Without doubt, Barcelona is the cannabis capital of Spain, but can it currently claim to have knocked Amsterdam off the top spot as the cannabis capital of all Europe?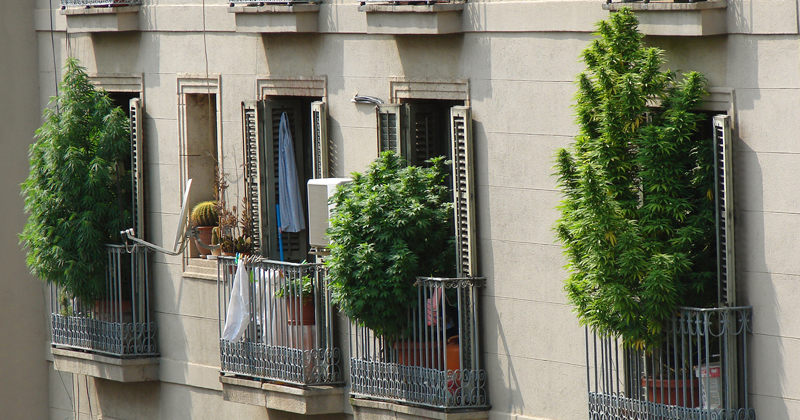 What does Barcelona have to offer for cannabis tourists?
Barcelona currently has approximately 123 cannabis social clubs; there were previously as many as 300, but dozens were closed down in a wave of raids last year, often due to poor ventilation, illegal sales, or contraventions of the regulations banning advertising of the clubs. It seems several clubs benefited (knowingly or not) from 'solicitation tours', which essentially consisted of scouts rounding up tourists and bringing them in as new members, in return for money or cannabis gleaned either from the establishment or from the tourists themselves. Currently, a one-year ban on new licenses is in effect.
As well as the social clubs, Barcelona also has a few dozen head shops, a handful of glass shops, and some notable annual cannabis events, the most important of which is undoubtedly Spannabis, which occurs every year in late March. During the Spannabis period, a number of other events also now occur, including the much-lauded Secret Cup and Dab-a-Doo concentrates cup.
In 2012, Sensi Seeds came to Barcelona to establish the 'Hash Marihuana Cáñamo & Hemp Museum', which is devoted to providing information on the past and current uses of hemp and cannabis in societies throughout the world, and is an great way to pass a diverting hour or two if one happens to be in Barri Gòtic, Barcelona's ancient and fascinating Gothic Quarter (it's also well worth spending a few hours wandering through El Gòtic's cool, narrow streets, which boast a plethora of quaint cafés and quirky, independent boutiques, including several head shops).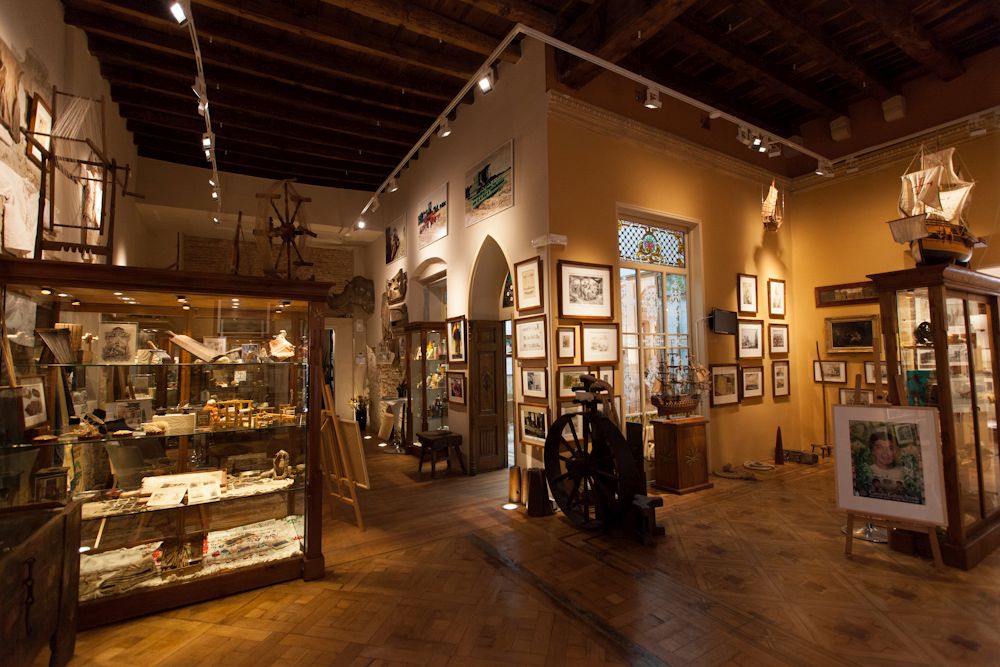 What's the deal with the social clubs?
The social clubs are members-only associations, and require a referral from an existing member for new sign-ups. Members must be over 21 and resident in Spain; however, some clubs may not require evidence of the latter stipulation. Membership generally costs €10-30 for one year (more often at the lower end of the scale, thankfully, as there are many clubs to join); there are also some clubs that offer membership deals for shorter durations, say €5 for three months.
The clubs themselves vary widely in terms of décor and comfort; some have clearly spent large sums on prettifying their interiors, while others have taken a far more rough-and-ready approach. In fairness, the latter are often considerably more homely and inviting than the stiff, formal atmosphere in some of the more upmarket clubs—although the latter do tend to have better fresh juices. Not necessarily better cannabis, however; in fact, some of the clubs that made the least effort on décor appear to be making the best efforts to supply their members with good-quality product. Which, to me, suggests that they have their priorities in order, although if I was hoping to impress a new friend or contact with the sumptiousness of the venues I frequent, I probably wouldn't choose those particular establishments.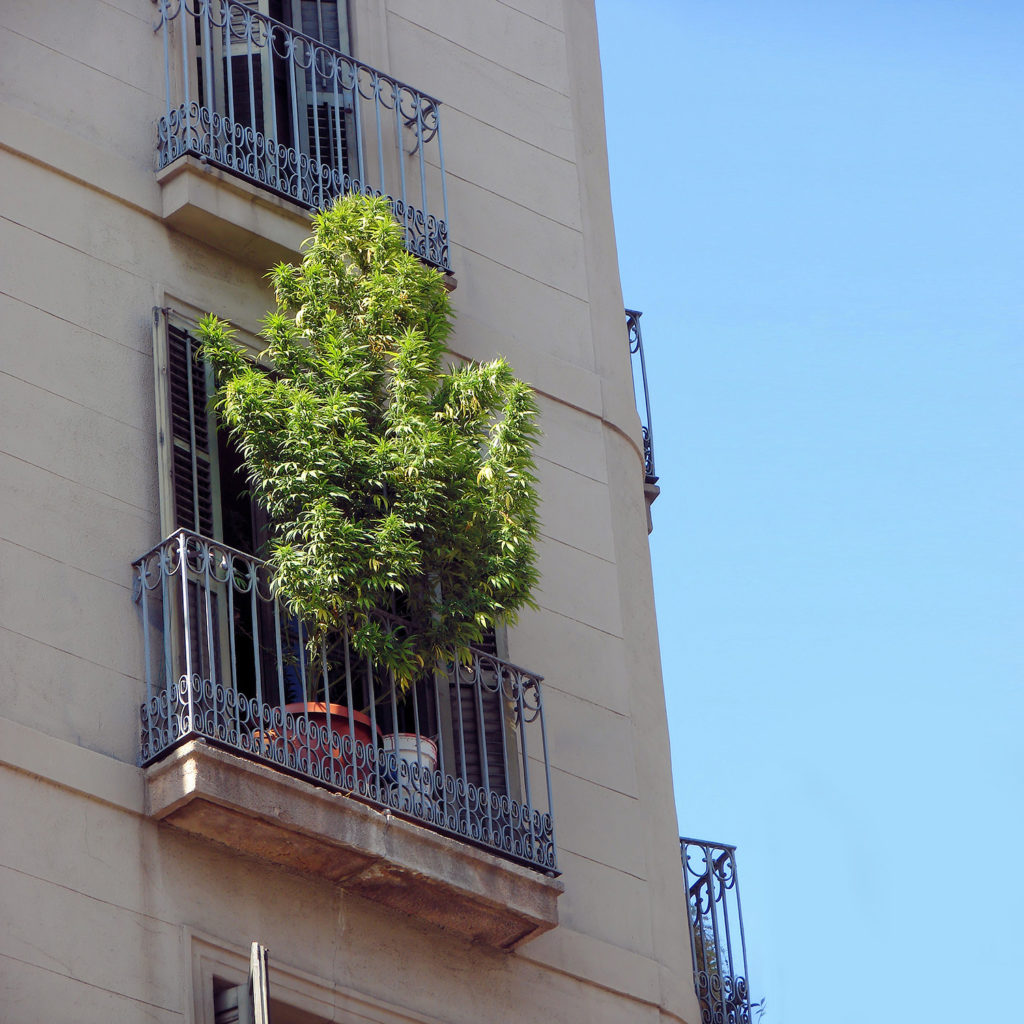 What's the law on growing, smoking, and possessing cannabis?
In a nutshell—privacy is key, under Spanish law. Using, possessing, and even growing is tolerated, as long as it is within the privacy of one's own home (or within the private space of a members' association). Outside, one runs the risk of arrest and steep fines. Tourist or resident, if one is detained in a public area for smoking or possessing cannabis, one can be given a summary fine of €600 (this was recently raised from €300, and is actually a minimum fine—the maximum (for "grave infractions") may be as high as €30,000!).
Members of several associations have also mentioned that police occasionally swoop down on individuals or groups seen leaving the clubs; for this reason, it is generally advisable that sensitive items are placed securely in one's underwear, as routine stop-and-searches may not intrude on intimate areas of the body.
If an individual is found to be cultivating or in possession of amounts of cannabis that a court later deems to be excessive, a charge of distribution may be upheld; in which case, a custodial sentence of one to three years' duration is typically imposed (with much higher sentences for repeated or particularly serious offences).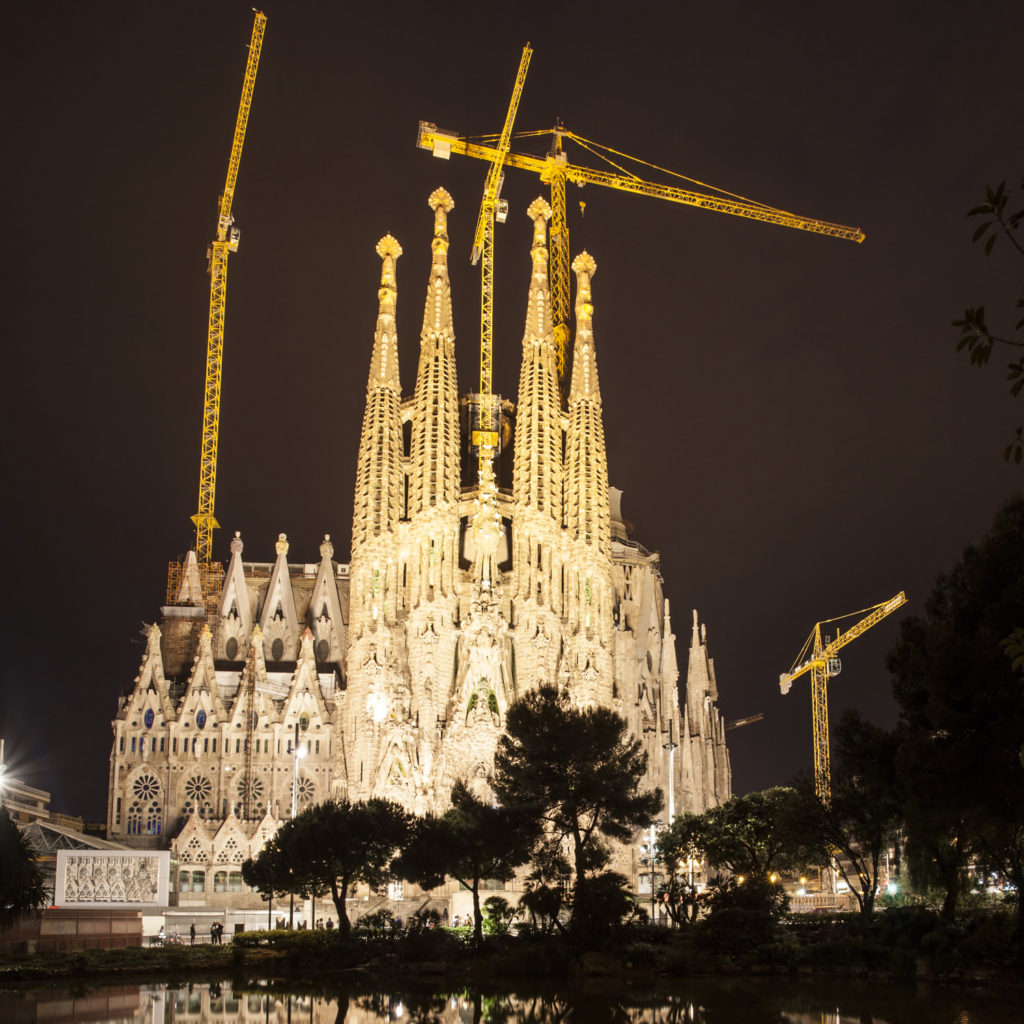 So how does all this compare to Amsterdam?
Barcelona is cheap compared to many other European cities, but is among the more expensive Spanish cities. A basic hotel room costs around €40 per night, a few good plates of tapas can be had for €10-15, and cannabis is no more than €8 per gram. Those on a tight budget can find better deals on all of the above, with a little searching. Although uncomfortably humid in July and August, the climate is generally pleasant and the lifestyle is laid-back and comfortable.
In comparison, although one can find a hotel room for €40 per night in Amsterdam, one is likely to find oneself sharing with assorted species of rodents and/or fungi; food is generally more expensive and usually pretty terrible, and cannabis costs up to €16 per gram for the top-of-the-menu varieties. Alongside that, the weather in Amsterdam is unspeakably awful save for two weeks in September each year, and the Dutch are not exactly known for their sunny disposition either. Furthermore, Spanish laws are generally more favourable, and likely to continue relaxing even as Dutch laws tighten up.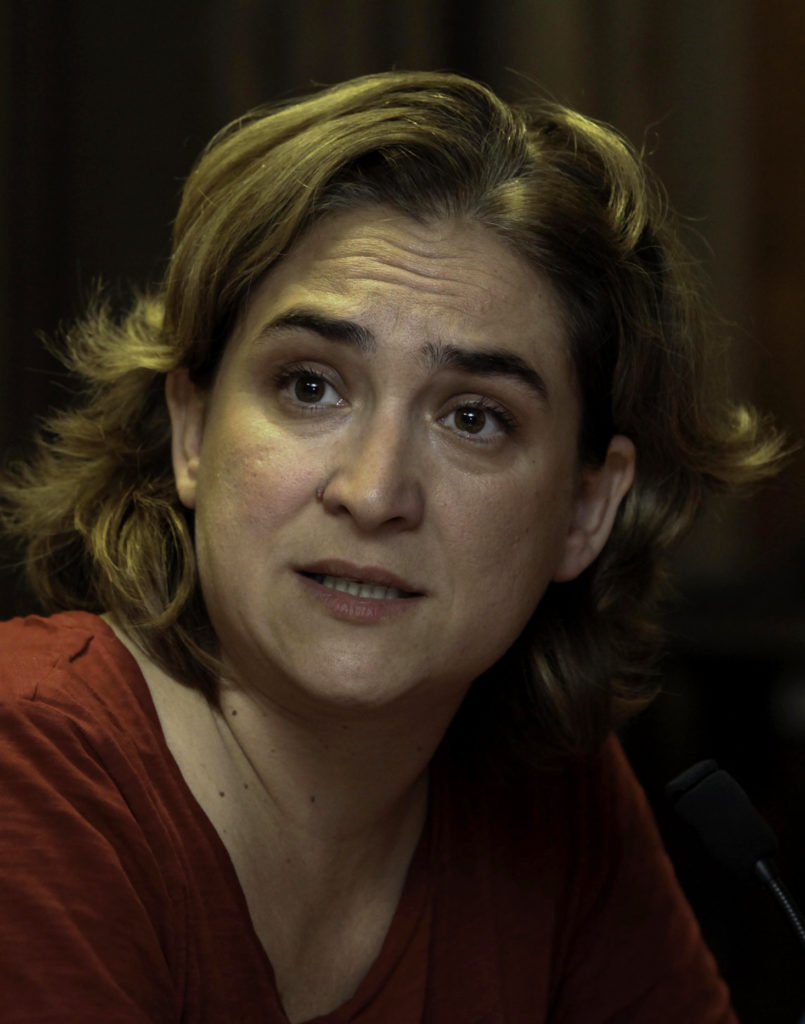 So, in many respects, Barcelona does win out against Amsterdam as a destination for the discerning cannabis user. However, certain aspects of the cannabis scene in Barcelona ensure that it is just not quite ready to knock Amsterdam off the top spot as the Cannabis Capital of Europe—and if the system doesn't change, it may never quite get there.
The key difference is in the openness of the scene to welcome tourists. Although it is possible to wangle membership in some clubs by slightly bending the rules, one must be in possession of certain local knowledge to achieve this. Without that, the average tourist may not have any access to clubs, or even any knowledge of where they are, or that they even exist at all. Of course, this is what the authorities want—there is plenty of tourism in Barcelona anyway, and the powers-that-be see no need to create a new Amsterdam in any case. Indeed, while the new leftist mayor of Barcelona, Ada Colau, is undoubtedly pro-cannabis (her predecessor had promised to reduce the number of clubs to just 11; Colau promised to regulate "while taking into account the opinion of the sector"), one of her first moves in office was to implement a one-year ban on new tourist accommodation, in order to "rationalize the huge influx of tourists to the Catalan capital".
This reality is starkly reflected in the fact that in Barcelona, the clubs are generally half-full at most; whereas in Amsterdam, despite the fact that the scene does show signs of being in its death throes, the coffeeshops are still heaving, and planeloads of tourists arrive every day to partake in a scene that they are still relatively sure will welcome them without discrimination.
So for now, Amsterdam retains its crown—but the question remains, for how much longer?