New Zealand Every day, there is progress in respect of the legalisation and regulation of cannabis. This applies particularly to the American continent and Europe. However, there is a third continent that is heading in the same direction: Oceania, and in this article, we focus on New Zealand, where medicinal cannabis may become legal as soon as 2016.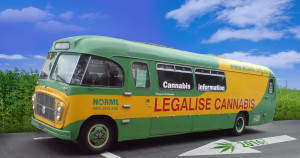 Every day, there is news from somewhere in the world of progress and developments in respect of legalising and regulating cannabis. This applies particularly to the American continent and Europe. However, there is a third continent that is heading in the same direction: Oceania, and in this article, we focus on New Zealand, one of 14 independent countries that make up that continent and where use of medicinal cannabis may become legal as soon as 2016.
If we look at the most recent newspaper headlines in the New Zealand press, cannabis is being debated in the country of the ´Kiwis´ (as the residents refer to themselves) too. Judging by the progress being made, the use of cannabis for medicinal purposes may become legal by as early as 2016. In this article, we try to provide an insight into the current status of cannabis in New Zealand, one of the countries that forms part of Oceania, where progress is being made in respect of cannabis.
New Zealand, an exceptionally green country
New Zealand lies to the south west of the Pacific Ocean and consists of two large islands and many small islands. The country is characterised by its geographic isolation, which has a great influence on certain aspects of its residents' lives. At 2,000 kilometres, New Zealand is relatively close to Australia, where most commerce is conducted. The population of New Zeeland consists of 4.3 million residents, concentrated predominantly in two large cities. The largest of these is Auckland and the other, Wellington, is the administrative capital.
Although the country achieved independence from the English in 1947, it belongs to the Commonwealth and as such, the British queen is the head of state. Despite it being a young country, it ranks 7th on the development index and boasts an exceptionally high income per capita. As such, the country is regarded in more advanced parts of the world as an example in terms of development and quality of life.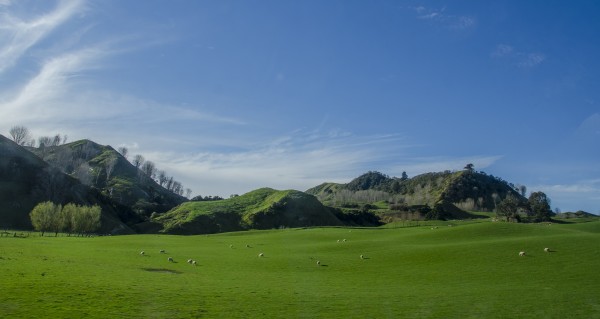 Above all, New Zealand is a green country. New Zealand's environs are lush thanks to the mild climate and high rainfall experienced by a large part of the country. These conditions make New Zealand the perfect place for cannabis plants, which grow so well in this ideal environment that it is not unusual for them to reach 5 metres in height. New Zealand is also considered green in respect of the consideration the country pays the environment. This is reflected in the form of an ecological economy, which has earned the country the tile of greenest tourist destination in the world.
Cannabis, the most widely used illegal drug in New Zealand
These days, cannabis is the most widely used illegal drug in New Zealand and the third most popular recreational drug after alcohol and nicotine. Out of the total population of over 4 million, 13.4% of people between the ages of 16-64 years use cannabis. According to a UN study, cannabis use by people between the ages of 15-45 years stood at 20% in 2003. In 2010, that figure had fallen to 17.9%.
Official statistics from the University of Auckland and research conducted by the Ministry of Public Health show that half of New Zealanders between the ages of 15-65 years have used cannabis and that one in six describe themselves as regular users. This means that around 1.5 million Kiwis have tried cannabis and approximately 400,000 continue to use the drug. This puts the country 9th in the global ranking for cannabis use.
Cannabis use in New Zealand is regulated by the Misuse of Drugs Act 1975, which decrees that unauthorised possession of any quantity of cannabis is illegal. Nevertheless, there has been some effort at the political level to abolish sentencing for its use for adults over the age of 18.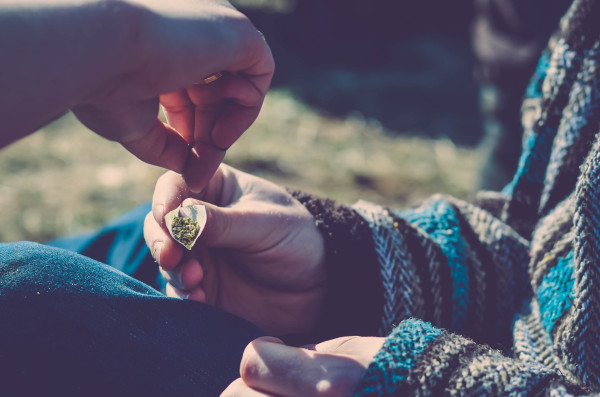 The history of cannabis in New Zealand
Cannabis's most recent history is characterised globally by a love-hate relationship between society and the plant. This is certainly also the case in New Zealand. The plant has experienced cyclical phases of adoration and demonisation. In Victorian times the plant was popular and in the 19th century it was despised, then worshipped again by the Hippies and detested at the end of the 1970s and 80s. These cycles have kept repeating themselves throughout history until the phase of fundamental change we are experiencing now, with the plant gaining increasing acceptance.
In any case, the cannabis plant was cultivated in New Zealand from the second half of the 19th century. There are historical archives from the 1880s that describe the plant's therapeutic uses for asthma, menstruation and many other conditions. It was usually sold as a medicinal tincture. Until 1880, Indian cannabis resin was popularly available in New Zeeland as a drink used by doctors, nurses and veterinarians. Locally grown cannabis was a key ingredient in many medicinal preparations of that time and a gardening handbook from the 19th century characterises it as a decorative addition to ornamental gardens.
According to tradition, the first person to grow cannabis in New Zealand was Mother Mary Joseph Aubert. She was a French nun who devoted her life to helping others and who regarded cannabis as an important aid in fulfilling her mission. She was known for her broad knowledge and her high level of social involvement. A high percentage of Mother Mary's income and that of her congregation was derived from the sales of Aubert medicinal formulas, which included many cannabis-based medicines. Thanks to the income derived from Mother Mary's medicines, the country's first orphanages could be built, as well as Maori schools and hospitals
We should not forget that in the period in which Mother Mary and her congregation cultivated cannabis on the farm next to the church, the cannabis plant was used worldwide for medical and therapeutic purposes, and that it was produced on all continents as a raw material for industry and as a food product.
Mother Mary Joseph Aubert is one of the most important figures in New Zealand's history. In 2004, the Vatican initiated the process of bestowing a sainthood on Mother Mary Joseph Aubert and she became New Zealand's first saint. When she died in 1926 at the age of 91, she was given the biggest funeral for a woman in the history of the country.
In the 1920s, as the first senseless wave of repression spread across the world, New Zealand participated in the international drug conventions of the time. These events were held under the auspices of the League of Nations, which had prohibited opiates, cocaine and cannabis. In 1927, in agreement with conventions for international control established on the initiative of the United States, legislation regarding dangerous drugs was implemented and since then, cannabis has been prohibited in New Zealand.
Documentary about the history of cannabis prohibition
It is worth watching the 2015 documentary Druglawed directed by Arik Reiss, to discover more about the history of cannabis in New Zealand. This documentary shows how New Zealand became involved in the War on Drugs waged by the United States along with 183 other countries. This ill-conceived model imposed by the US and which has resulted in the criminalisation of drugs for almost 100 years, has had a great impact on the country.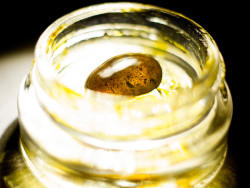 After the US, New Zealand has the second highest number of prisoners sentenced for cannabis-related offences in the world. Someone is arrested in New Zealand every 30 minutes for offences related to cannabis, yet no one has ever died as a result of cannabis use. The documentary analyses the fact that now, a number of American states have decided to decriminalise cannabis, while there have been no such developments in New Zealand.
Interviews with users and growers of cannabis, police officers, economists, doctors, politicians and scientists highlight the need to put an end to the black market for cannabis by decriminalising the plant. Druglawed is endorsed by drugs policy experts, including Professor David Nutt and Ethan Nadelmann, as well as New Zealand politicians John Key, Nandor Tanczos and Metiria Turei.
Given the success of the documentary, part two, titled Druglawed 2 is currently in production.
The classification of cannabis in New Zealand
A wide range of controlled and illegal drugs is classified under the Misuse of Drugs Act 1975 (and subsequent amendments) according to the level of risk presented to those who use them:
Class A (very high risk): methamphetamine, magic mushrooms, cocaine, heroin, LSD (acid)
Class B (high risk): cannabis oil, hash, morphine, opium, ecstasy and many amphetamine-like substances.
Class C (moderate risk): cannabis seeds, cannabis, codeine.
Offences and sentencing for cannabis
According to the Misuse of Drugs Act 1975 , the consumption, possession, cultivation, and supply of (a quantity of) illegal drugs is an offence. As stated earlier, cannabis falls under classes B and C on the list of controlled and illegal substances. Young offenders under the age of 17 years are not subject to the same sentences as adults (i.e. persons aged 17 years and older).
Use: the smoking, inhalation of smoke and ingestion of the drugs, i.e. consuming drugs via one's body (or the body of another).
Possession: having control of, or storing drugs. Possession must be proven in a court of law. Possession applies to both the drugs found on a person, as well as his/her property, if it can be proven that the drugs belong to this person. The maximum sentence for possession of one of the Class B and C cannabis products is 3 months' imprisonment and/or a fine of $500. The police can search you if they have "reasonable cause" to do so, for example, if they smell drugs or suspect you have used drugs based on your behaviour. Possession of a seed or bud from an illegal plant is punishable with a sentence of one year's imprisonment and/or a fine of $500.
Cultivation: this refers to sowing, planting, cultivating, tending, feeding and harvesting illegal plants. All these activities are regarded as "cultivation" offences. If someone grows a quantity "sufficient to engage in trade", or if he/she even wanted to supply a small quantity, sentencing could be imposed for possession with intent to supply. The sentence depends on the kind of prosecution brought against the suspect: if proceedings take place before a magistrate, sentencing of seven years' imprisonment could be imposed; if proceedings take place before a judge, two years' imprisonment and/or a fine of $2000 could be imposed.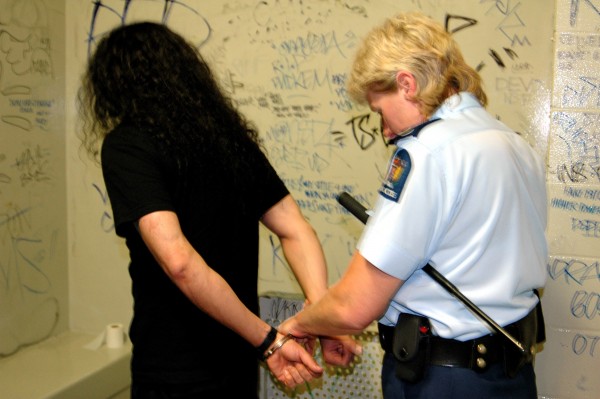 Supply: selling drugs is a serious offence and includes:
• the preparation of a drug or substance for distribution
• the manufacture of illegal drugs
• the sale or exchange of an illegal drug, as well as an agreement to sell, offer for sale or possession with intent to sell. If large quantities are involved, the severity of sentencing quickly increases. Release on bail can be refused unless there are exceptional circumstances. The maximum sentence for supply or manufacture depends on the class to which the substance belongs.
• If it involves a Class B substance, 14 years
• Class C: prosecution before a magistrate can result in a sentence of 8 years' imprisonment and before a judge, 1 year's imprisonment or a fine of $1000.
Allowing someone to use your installations or motor vehicles to manufacture, use or transport drugs:
• Class A: ten years' imprisonment,
• Class B: seven years' imprisonment,
• Class C: three years' imprisonment.
The possession of drug paraphernalia:
(e.g. a pipe, bong, needles, syringes, coated knife)
• one year's imprisonment and/or a fine of $500.
In accordance with the Misuse of Drugs Act 1975 , drugs are classified based on the effect they have on the human central nervous system. There are three primary groups. Cannabis belongs to the sedatives group along with benzodiazepines, heroin and opiates, inhalants, solvents and alcohol.
That concludes the first part of this article. In part 2, we will continue with the analysis of the situation surrounding cannabis in New Zealand, including the new drugs policy agreed last summer. In addition, we will go into more detail on the latest developments regarding medicinal cannabis and cannabis culture in Kiwi country. Oceania is also making strides.