Partido Popular Spanish PP politician Eduardo Van den Eynde, who suffers from cancer, has posted a letter on Facebook in which he calls for the legalisation of medical cannabis, which he himself uses to ease the effects of chemotherapy. With the response and the signs of support received, also from fellow politicians, he hopes to reopen the debate on legalisation in Spain.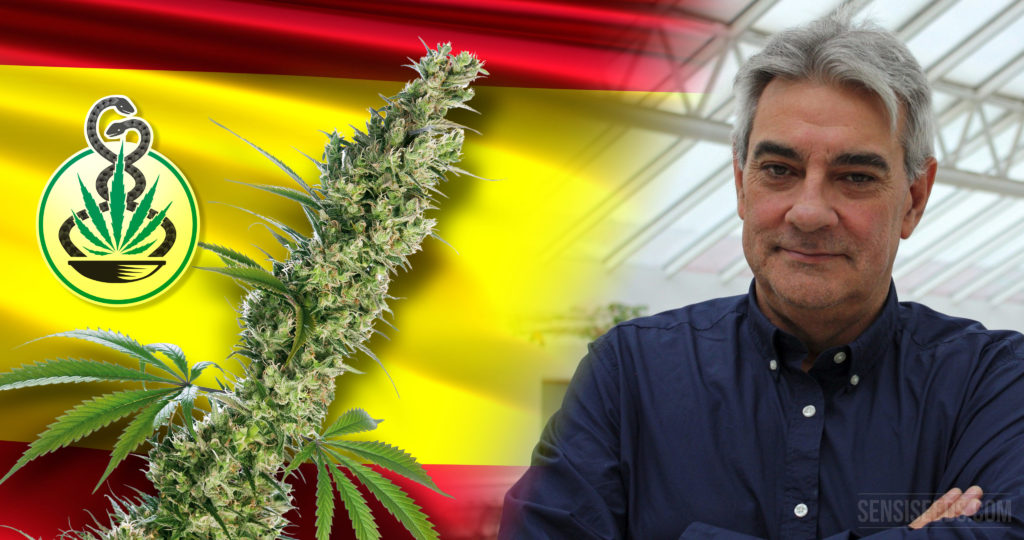 Last month, the spokesman of the Partido Popular of the Cantabrian parliament, Eduardo Van den Eynde, wrote a letter – which received considerable attention in the media and on social networks after it was posted on his Facebook account – in which he asked medicinal cannabis to be legalised. The Spanish politician, who uses medicinal cannabis to help him ease the effects of chemotherapy, has received signs of support from fellow party members and other political groups, as well as substantial backing on social media.
An Unexpected and Welcome Response
Eduardo Van den Eynde was by no means expecting the response his decisive and emotive letter would receive, but is glad it happened. He hopes it will serve to reopen the debate on cannabis, its legalisation and regulation, both in society in general and specifically in Spain's parliament.
The letter he posted on his Facebook titled "Therapeutic Cannabis Now," published in full by the newspaper El Diario Vasco, was merely intended as a personal reflection he wanted to share with – what he believed to be – his account's small number of readers and followers. Fortunately, things turned out differently.
Eduardo Van den Eynde's letter received a great deal of support through social media and has garnered media attention. Interviews and articles have now been published both nationally and within the cannabis sector on his – personal – appeal to legalise medicinal cannabis.
This comes as no surprise, since politicians daring to come out of the cannabis closet and share their experience as cannabis users, be it medicinal or recreational, are few and far between, both around the world and much less in Spain.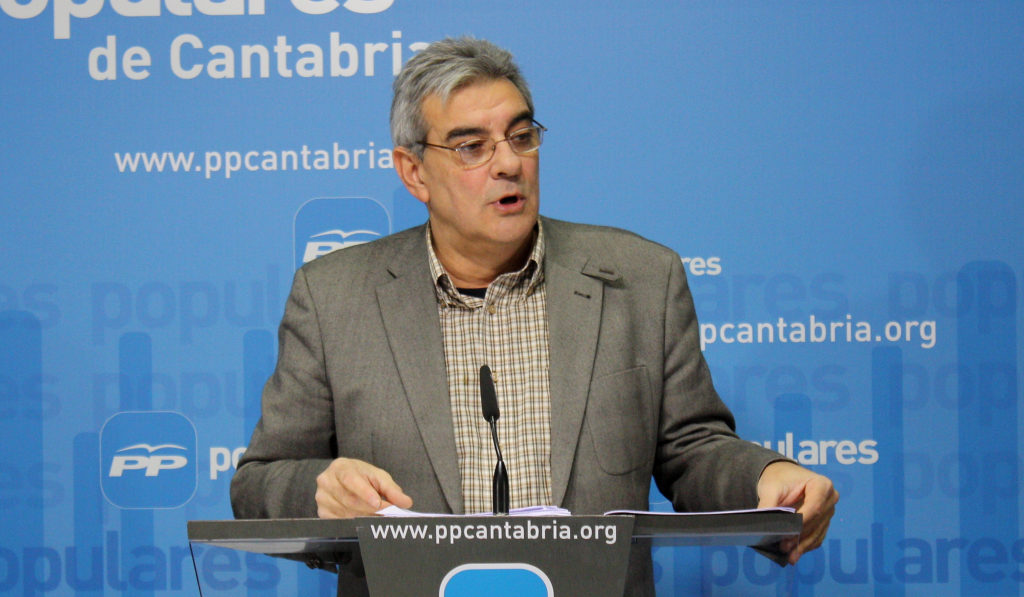 (CC. Partido Popular de Cantabria)
This move is all the more brave when you consider that the politician in question belongs to the Partido Popular (PP), Spain's ruling party, whose attitude toward cannabis is not known for being tolerant. However, according to Van den Eynde, being a cannabis consumer and belonging to a political party of one colour or another are different things.
Politician, Medicinal Cannabis Patient and Recreational Consumer
This 57-year-old Spanish historian and politician – who currently occupies the role of PP spokesman in the Parliament of Cantabria, among other duties – was diagnosed with lung cancer five years ago. Since then, he has been fighting to beat this illness. He has just relapsed for a third time, but hopes to overcome it. To do so, he is undergoing his ninth round of chemotherapy in the Valdecilla Hospital, in Santander.
Unfortunately, this PP Member of Parliament is no stranger to this illness, nor the arduous and unavoidable treatments it requires. It is for this reason that he believes he has an informed opinion when claiming cannabis helps considerably with the side-effects of these treatments, such as nausea, fatigue, and above all state of mind – so essential in these circumstances for any person with an illness.
In his specific case, cannabis helps him fundamentally in two aspects: with the physical effects of chemotherapy, which he refers to as "chemical" tiredness, since his body feels intoxicated; and with the psychological effects of low spirits, helping improve his emotional well-being.
Van de Eynde knows what he's talking about, given that he didn't use medicinal cannabis during the first rounds of chemo because he didn't think it would help. Once he started using it as a palliative therapy for the chemo, his own experience made him aware of the major difference.
Moreover, being a father to a 26-year-old son whom he educated and informed about the plant, and being a huge fan of music since a very young age – playing bass and electric guitar in two rock groups – Van den Eynde admits to having been a habitual consumer of recreational cannabis since his 20s. Over the years, he has acquired comprehensive knowledge of the cannabis plant through self-study and by means of experience
In the letter, he explains that nowadays, he only ever consumes it at home and then only occasionally. He describes himself as a responsible user of cannabis, which he's always benefited from and has never caused him any problems. The plant helps him sleep better and calm his nature, which tends toward anxiety.
Reflections on Legalising Cannabis – Speaking for Myself
"An Incomprehensible and Unscientific Prohibition"
As Van den Eynde explains in his letter, although things are changing – albeit too slowly – as regards cannabis prohibition for therapeutic use and has already occurred in certain places, such as in half of US states, Canada, Chile, France and others in Europe, it still persists in many other countries in the world, including Spain.
According to Van den Eynde, those "stubborn people" who continue to oppose legalisation – including that of recreational cannabis – are unaware of both the history and the effects of this plant. In this light, he states that opponents' arguments against cannabis are not based on real scientific data, but on "pseudo-scientific studies" and focus on improper rather than responsible and moderate usage.
This PP Member of Parliament believes that "the public opinion is distorted" due to having been "bombarded in recent years with negative opinions," making cannabis a problem for society because it is a malignant drug; cannabis has been with humanity for centuries, while prohibition is something relatively recent.
This propaganda is to blame for a number of irrational prejudices, which at present cause suffering to so many patients around the world.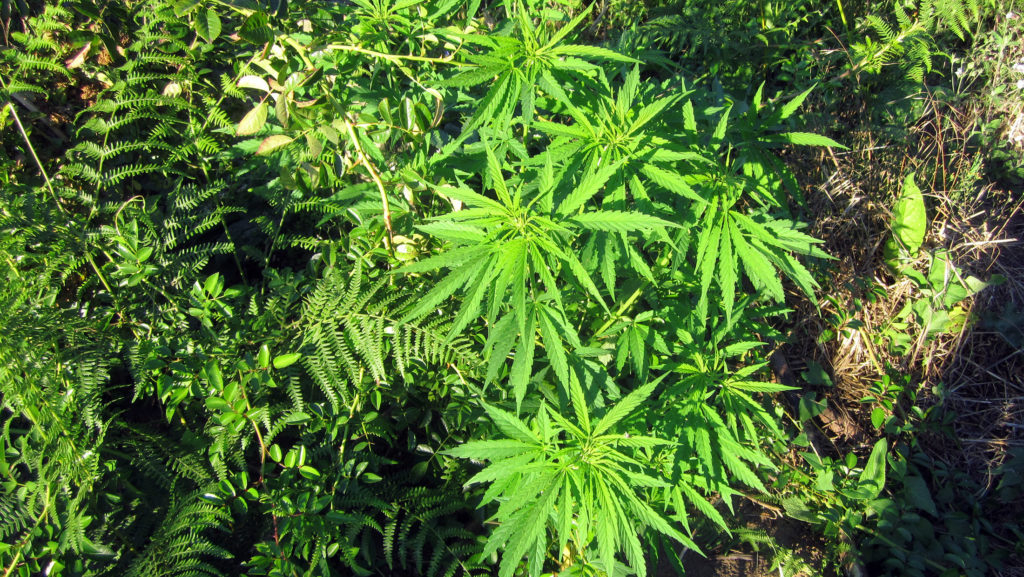 (CC. MarihuanayMedicina)
To Van den Eynde, prohibition is "incompatible, absurd and intolerable." There is evidence of cannabis' beneficial and palliative effects compared with other treatments for a whole host of illnesses. What's more, prohibition condemns patients, as it denies them access to a medicine that helps them so much, or forces them to turn to the black market, with everything that would entail.
The Solution is not to Prohibit, but to Educate and Inform
Van den Eynde claims that cannabis – in any of its forms, such as cannabis, hash, oil – "is no worse, nor much better, than alcohol or the dozens of drugs we consume legally with or without medical prescriptions," such as benzodiazepines, painkillers, opiates or paracetamol, which is very toxic for the liver. However, "these substances are not prohibited because their benefits outweigh the possible side-effects."
In his opinion, while there is always the risk of some people abusing or becoming addicted to certain substances, it has already been proven that prohibition is not the solution. It is better to consume any of the substances mentioned above with moderation, and this is what millions of people around the world do. He believes that "the problem has never been the use, but rather the abuse, and this is a problem that should not be tackled with prohibitions, but with knowledge, information and education."
"Cannabis is not a Gateway Drug"
Van den Eynde is clear that the myth of starting with a joint and ending up hooked on heroin is completely false; there is no causality between the two, and this danger does not exist. To him, "this is a leap too far that only a few desperate people make."
He clearly differentiates the effects of cannabis from those of other substances that can really ruin your life, such as LSD, speed or heroin, which he has seen first hand in certain cases during his formative years, throughout his life and in his experience as a musician.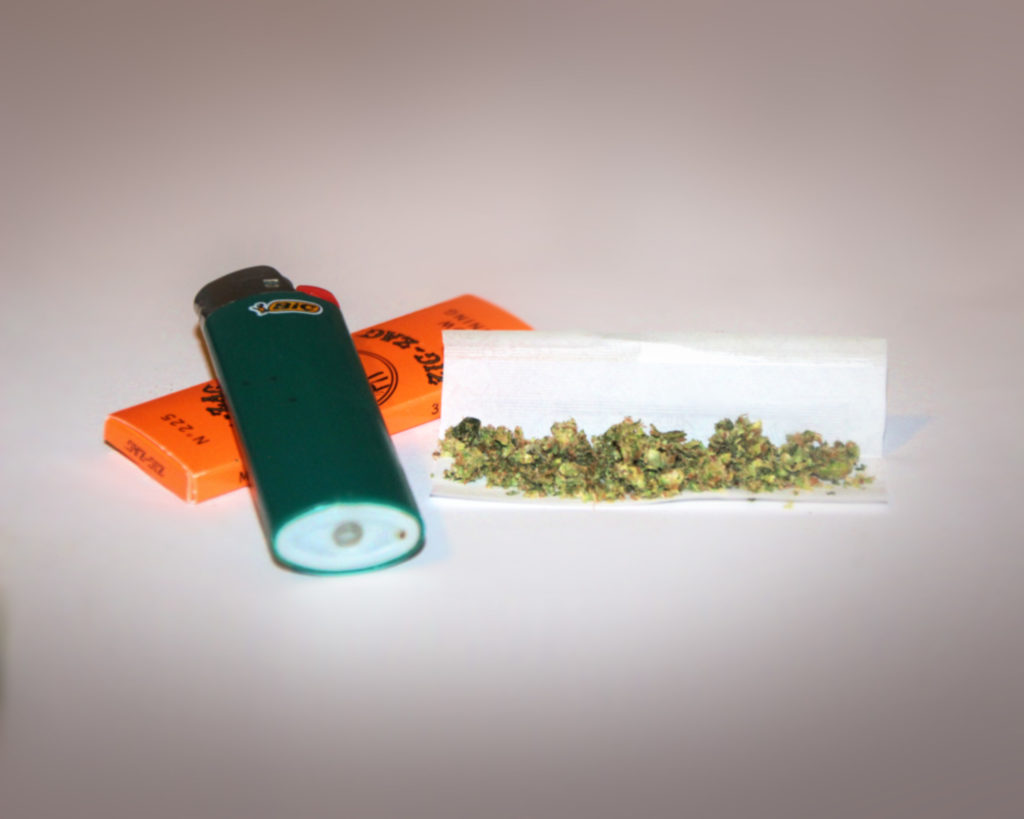 (CC. Heath Alseike)
"Prohibition does not stop Cannabis Consumption"
Van den Eynde asserts that instead of preventing its use, prohibition makes it relatively easy to access cannabis relatively quickly – on the black market of course. Nevertheless and unfortunately, "it is not regulated by the State, nor controlled by the health authorities, thus condemning users to consume it with no guarantees of quality or access control." At the same time, the public coffers are denied the substantial tax benefits that go instead to organised criminals, due to prejudices that are not based on scientific evidence
It is the illegality of cannabis and lack of regulation that exposes a large number of medicinal cannabis patients to consuming it without any guarantees. In his own case, and as Van den Eynde said in a radio interview on Cadena Ser, he has no trouble obtaining cannabis, since he luckily has "good friends who grow and supply him with cannabis from their small, self-cultivation plantations."
Nevertheless, he decries the fact this is not the case for many other patients, which is why he "calls for regulation so it can be dispensed in hospitals themselves," where patients can receive the necessary information on the best consumption method (such as vaporising, eating, oil), the most suitable dosage, etc.
Cannabis is neither Right-wing nor Left-wing
We cannot forget that Van den Eynde is a member of the Partido Popular (PP), Spain's governing party – which in this term is in the parliamentary minority. The PP is not exactly known for having a very tolerant attitude toward cannabis – among other things, it backed the criminalisation of Cannabis Social Clubs – and up to this point, it has opposed any change to legislation in this regard in Spain.
However, times are changing. The social perception of cannabis in Spain has evolved and even within the PP itself, there are certain minority groups that want to move forward and change the discourse surrounding cannabis.
When asked in the same radio interview how it is to belong to a party that does not support the legalisation of cannabis, Van den Eynde answered that being right-wing or left-wing and being a consumer, or supporter, of an active therapeutic principle are two different things.
As a politician, he recognises that breaking taboos and changing media-generated opinions isn't easy. However, he wants to take advantage of his personal situation – and the response and backing received after his letter was published – to denounce the status quo, and to open up the debate both within his own party and on a parliamentary level.
Although there have been no official statements from the party regarding his letter, Van den Eynde has received many signs of support from surprising members of his own party – and from other political groups – both locally and nationally. Many of these people know patients who have used or are using therapeutic cannabis to help them in treating illnesses as varied as cancer, multiple sclerosis and many others.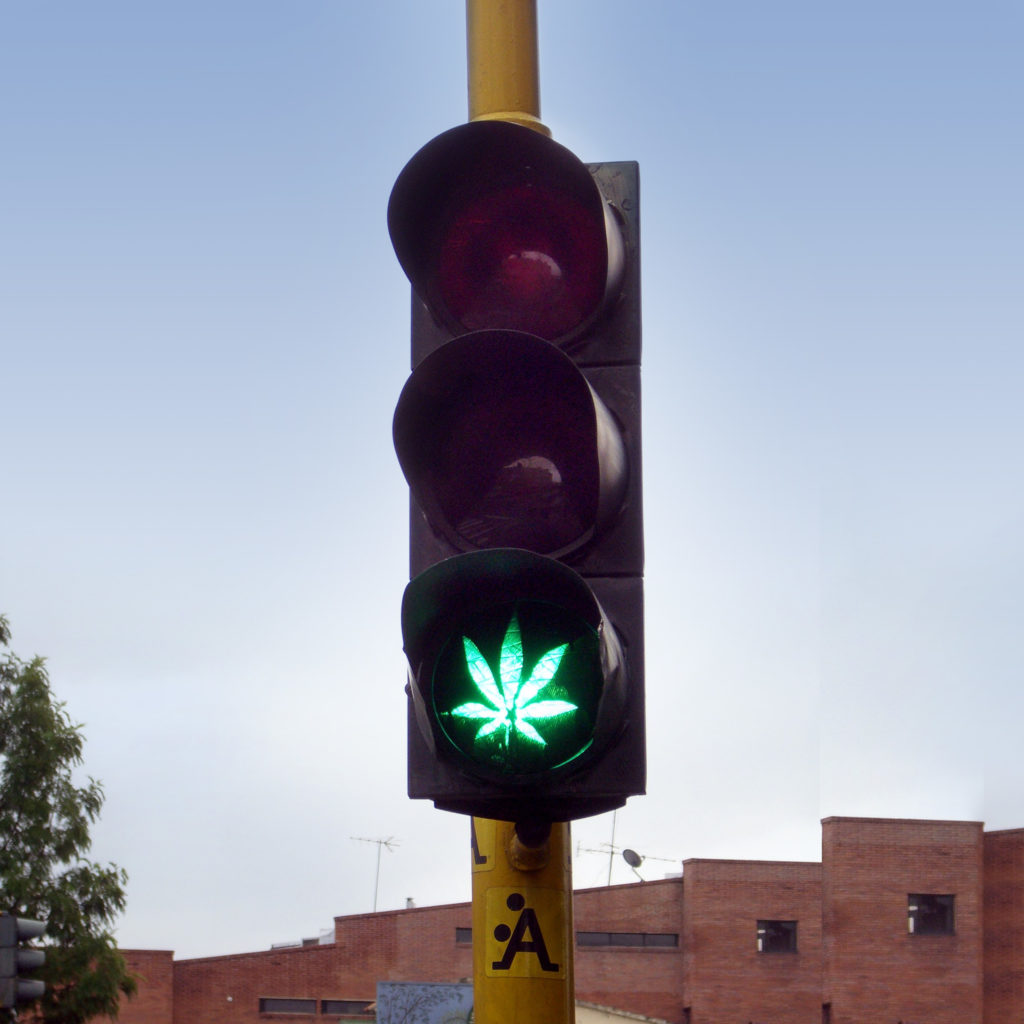 (CC. Alejandro Forero Cuervo)
Moving Forward to Defend Cannabis
This is not the first time this politician – whose profile is both atypical and interesting – is expressing his thoughts on themes as controversial as drugs and prostitution, on social networks and in his blog. There is no doubt that Van den Eynde's opinions on these subjects are usually fairly far removed from the more traditional line.
As early as 2009, when he was a communication coordinator for the Partido Popular in Cantabria, he stated in a blog post that the "big problem with drugs is not their consumption, but their prohibition."
In another publication, he argued: "Only when drugs are legal and their production, sale and distribution are regulated, will what is currently a huge international problem turn into a mere public health issue; a problem similar to smoking, alcoholism, or taking sedatives."
We're in 2017. The years go by, the arguments are repeated, times change, but it seems the Partido Popular government is barely moving forward when it comes to cannabis. We hope that the call for the immediate legalisation of therapeutic cannabis made by a member of their own party makes them set cannabis regulation in motion and give it the green light, because the "Now!" in the letter's title mean legalisation, both recreational and medical, can wait no longer. Patients should not have to wait any longer.
Van den Eynde believes Spanish society, and also the PP, have matured enough to handle the legalisation debate. In his view, the prohibition of cannabis – both medical and recreational – is an issue that spawns others (organised crime, lack of health controls, etc.) and "it never helps to avert your eyes."
In the words of the popular MP: "Isn't life already messed up enough to fill it with stupid prejudices and thus cause huge problems and unnecessary suffering? Maybe the time has come to move forward with this demand… We should be morally obliged to end this absurdity."