New Zealand There is daily progress worldwide on the legalisation and normalisation of cannabis, especially in the Americas and Europe. But a third continent is heading in the same direction: Oceania. This time, we're focussing on New Zealand, where the movement towards the use of medicinal cannabis is not progressing fast enough, due to its government's policy.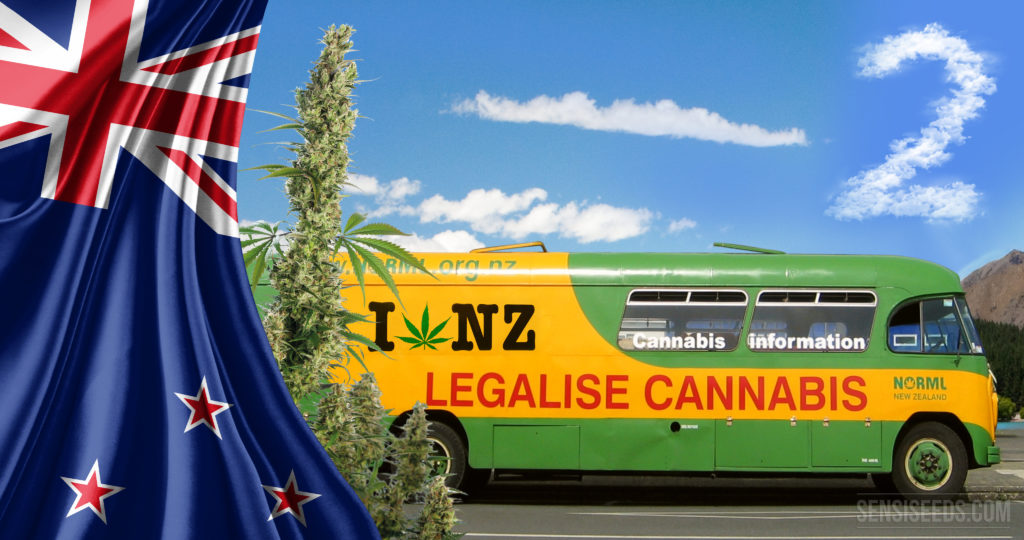 We continue to see progress and new developments in cannabis legalisation and normalisation across the globe. Oceania is no exception and is also heading in the same direction. In the second part of this article, we will continue to analyse and discover cannabis's current status in New Zealand, such as the new drugs policy that the government approved last summer and the latest news in medicinal cannabis.
There is no doubt that cannabis is a burning issue of the day in New Zealand, as evidenced by the press coverage both domestically and overseas. If we look at the most recent headlines, the subject of cannabis is on everyone's lips in Kiwiland and judging from the recent progress thus far, cannabis for medicinal use could soon be legalised, following the example of neighbouring Australia. However, it seems that the current government's reforms are too slow for many.
Cannabis Laws in New Zealand
As a signatory to the United Nations' Single Convention on Narcotics Drugs of 1961 and the Convention on Psychotropic Substances of 1971, New Zealand is obliged to assist in international efforts to control the cultivation, production and distribution of cannabis, and to fulfil these obligations through a policy of prohibition.
Through New Zealand's Misuse of Drugs Act of 1975, it is a criminal offence to consume, possess, cultivate or engage in the traffic of illegal drugs. This includes cannabis, as it is classified under classes B and C on New Zealand's list of controlled substances.
In practice, New Zealand's approach to cannabis has focused on reducing to supply and demand, and implementing so-called damage limitation strategies. Traditionally, however, its policy has been neither as coordinated nor lenient as neighbouring Australia.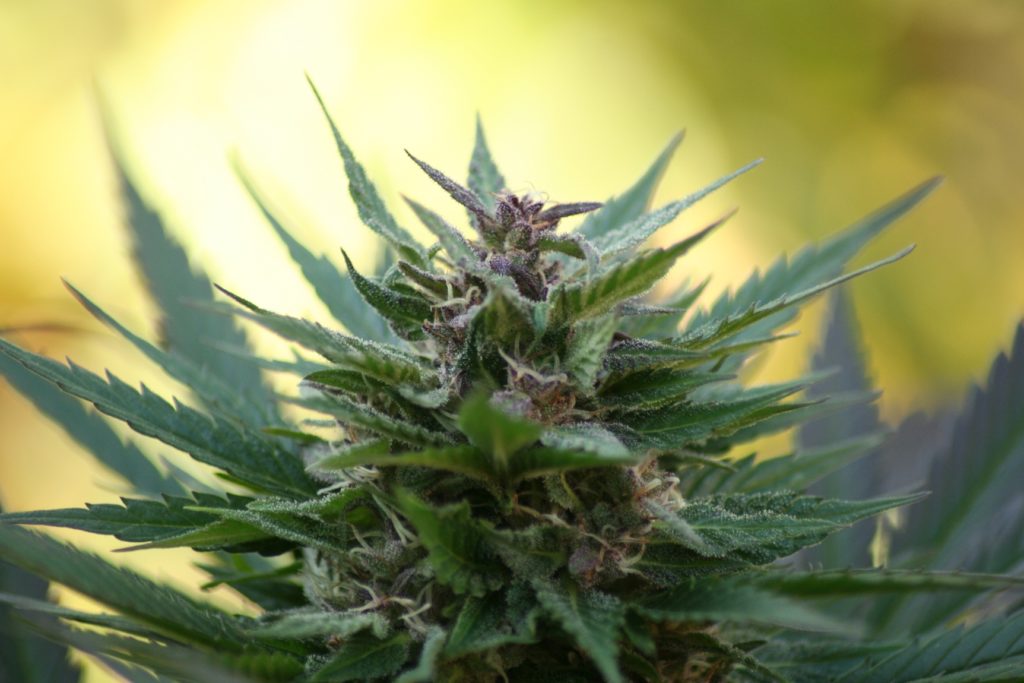 It is important to point out that in 2011, the Law Commission carried out a review of the Misuse of Drugs Act of 1975 and subsequent amendments and recommended that the entire Law be replaced. However, Mr Dunne said the changes could be incorporated within the scope of the current law and it seems that the government has reneged on its promise to reform the Misuse of Drugs Act of 1975.
In 2013, the Psychoactive Substances Act 2013 (PSA 2013) was approved, but contrary to the claims made by its authors, it never entailed a globally innovative drugs reform. What this new drug law achieved was to widen the scope of prohibition to include any new psychoactive substance (NSP) or synthetic drug that was not already included in the Misuse of Drugs Act of 1975.
Although for some months now the current government, and the Minister for Health Peter Dunne in particular, has been talking about focusing more on the health rather than the criminal aspects of narcotics, it is hard to forget that over the last eight years, and since it came to power, this government has maintained a very hard line on drugs.
To Date, Nothing but Prohibition and Repression for Cannabis
Since New Zealand's current Prime Minister, John Key, came to power in late 2008, the government has maintained a hard line on prohibition and the repression of cannabis consumers and everything to do with the plant – a path well trodden by his predecessors.
As pointed out by bodies such as The New Zealand Drug Foundation and New Zealand's cannabis consumers, cannabis-related offences have been penalised with longer sentences than those to do with methamphetamines. Cultivation of the drug has been punished more harshly than violent crimes and this is why it is barely alive as an industry. Courts take between three to five years to rule on cannabis-related cases. False charges have been brought against grow-shops, which have also been subject to raids. The aim is to eliminate the industry, and the police don't even have to provide evidence to support the charges. The prospects are hardly rosy for recreational consumers, who continue to be jailed.
Despite surveys which show that around 76% of New Zealanders are in favour of legalising medicinal cannabis, patients still find it quite hard to access cannabis-derived medicines. And although it looks like parliament is now taking action with regard to medicinal cannabis, it does not seem very likely that cannabis will be decriminalised with such a conservative government in power; one that continues to turn a deaf ear when it comes to hearing arguments for recreational cannabis. However, a recent survey revealed that 60% of New Zealanders would like to see a change in the law on cannabis and would to see more leniency when it comes to personal consumption.
The New National Drug Policy for 2015 to 2020
In August 2015, the New Zealand Parliament introduced a new National Drug Policy 2015 to 2020, presented by the Minister for Health Peter Dunne. The document sets out the strategy the government will follow over the next five years with regard to drugs and other harmful substances. This supposedly consists of minimising and reducing the harm caused by alcohol and other drugs, which includes cannabis.
The new policy adopts a wider definition of reducing harm and also focuses on the need to foster and protect health and well-being. In the words of the Minister for Health, this review of the government's drug policy is based on "compassion." Although Dunne's proposal for government guidelines was welcome, there is no doubt that it was rather unexpected from a government which, just like previous ones, has withdrawn all support and funding for treatment centres for the rehabilitation of drug addicts, in addition to taking other measures.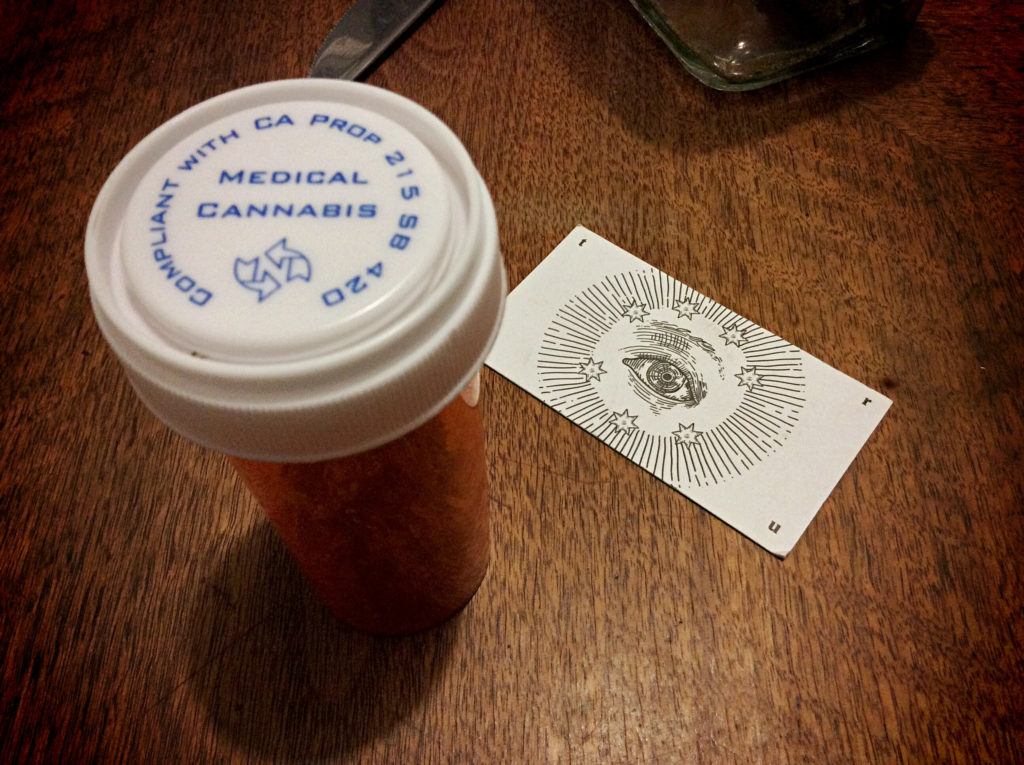 With regard to the legalisation of Medicinal Cannabis, the new policy reiterates the government's current commitment to monitoring developments in medicinal cannabis abroad. The government's policy is to treat medicinal cannabis just like any other medicine, which means that more clinical data is required to demonstrate its safety and efficacy before it can be approved for distribution.
Nevertheless, the government does not intend to allow the use of cannabis flowers or buds – basically, what it sees as smokeable cannabis or marijuana – as it regards the quality as unsuitable for therapeutic use. Based on its statements, these products do not meet drug trial requirements, due to the absence of clinical data that proves their safety and efficacy, and the clinical trials on these products have been conducted on a limited number of participants and do not provide data on their long-term effects.
Mr Dunne also said that this policy includes a procedure for reviewing the regulation of controlled substances for legitimate purposes (i.e. as medicines). For this reason, authorities will again examine the prescription procedure for Sativex, the sole medicinal cannabis product authorised in New Zealand, to see if it could be simplified. The authorities are going to look at whether doctors themselves could make the decision to approve Sativex prescriptions instead of the Ministry of Health, as is the case at present.
Cannabis Activists in New Zealand Reject the Government's Policy
Cannabis activists in New Zealand from organizations such as NORML or members of the Cannabis Party have publicly rejected this new law, which they see as incompatible with best practices. This political party – which defends the legalisation of cannabis in New Zealand – thinks the law is a step backwards in time, as well as totally contrary to the scientific evidence on drugs, and in particular, on cannabis.
Once they discovered what the government's new policy would entail, the activists criticised its various aspects, among which, the fact that it forces consumers of cannabis and other drugs to undergo treatment in case they get addicted. This suggests the government assumes that New Zealanders are incapable of making their own decisions when it comes to drugs, and therefore have to be compelled to follow a whole host of erroneous and moralistic protocols which dictate how they should behave. Drugs must be treated as a matter of health, rather than of morality.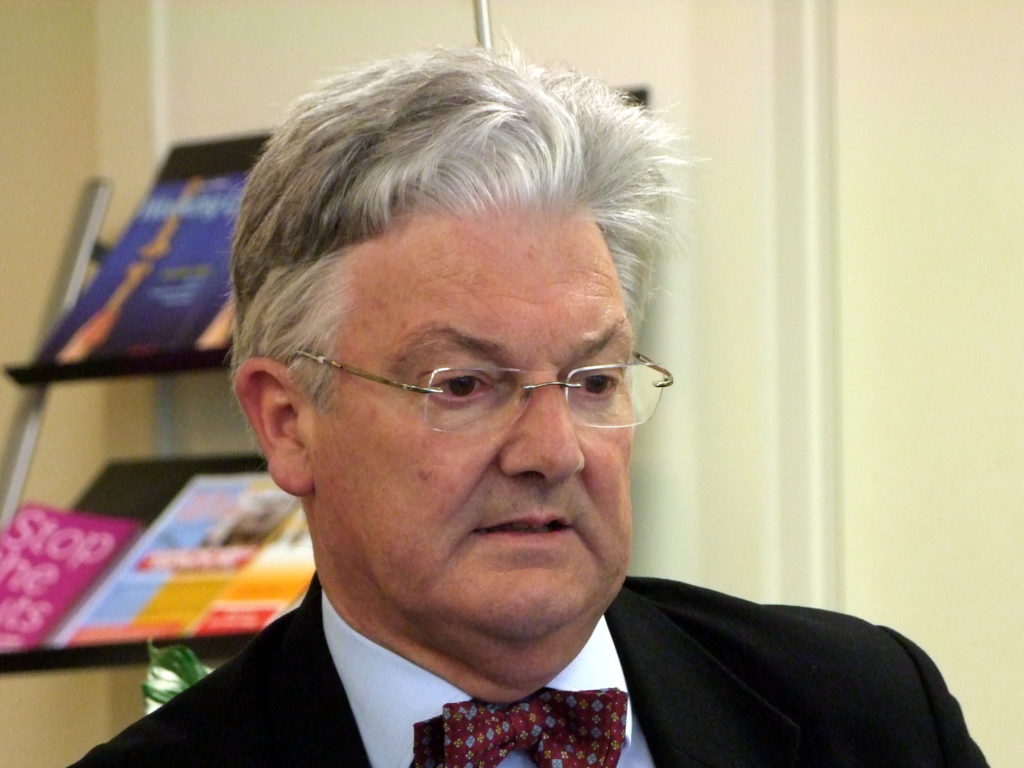 Furthermore, the members of this political group point out that, whereas the misuse of certain drugs that are far more harmful to New Zealanders is legal, the ban on medicinally beneficial plants remains in place. Moreover, this party argues that there is absolutely no distinction made between low risk substances such as cannabis and high risk ones, such as hard drugs and alcohol. The new law also fails to distinguish between the production and distribution of cannabis.
The activists are certain that this will not help towards reducing harm, since this law continues to promote the ban, which is the leading cause of drug-related harm. Furthermore, the government's drug policy ignores the Law Commission's request to conduct clinical tests on cannabis buds for therapeutic purposes. Instead, they are letting pharmaceutical monopolies rip off New Zealand patients.
A Specific Law for Cannabis
The Cannabis Party's position on current legislation in New Zealand is that cannabis should be regulated by a specific law, rather than being included in the Psychoactive Substances Act of 2013.
Not only activists, but also a growing number of New Zealanders are aware that beyond the benefits for users, regulating cannabis would also generate new market opportunities, as evidenced by the experience of the different models from Colorado, Washington and Uruguay.
There are many who think it would be narrow-minded of the New Zealand government to continue to bury its head in the sand, ostrich-like, with regard to its drug policy, thereby ignoring the opportunities a taxable, regulated cannabis market would bring.
Medicinal Cannabis in New Zealand
Medicinal cannabis is a constantly debated issue in New Zealand. There now seems to be no doubt that medicinal cannabis is useful for treating a wide range of conditions, including pain, nausea, inflammation, cancer, epilepsy, diabetes and a whole host of others.
According to the government's statistics, at present, no less than 200,000 Kiwis use and consume cannabis for medicinal purposes. Besides patient associations in the country, the legalisation of medicinal cannabis is endorsed by the New Zealand Medical Association. Furthermore, the leader of the Labour Party has revealed that he intends to put this into practice and has introduced a draft bill to parliament.
Nevertheless, whereas medicinal cannabis is already legal for medicinal use in 23 states in the United States, Canada, the Netherlands, Spain, Argentina, Uruguay, and soon Australia, apparently the New Zealand government prefers to dig in its heels and ignore the facts. The government's so-called review of guidelines for accessing medicinal cannabis has failed to protect patients.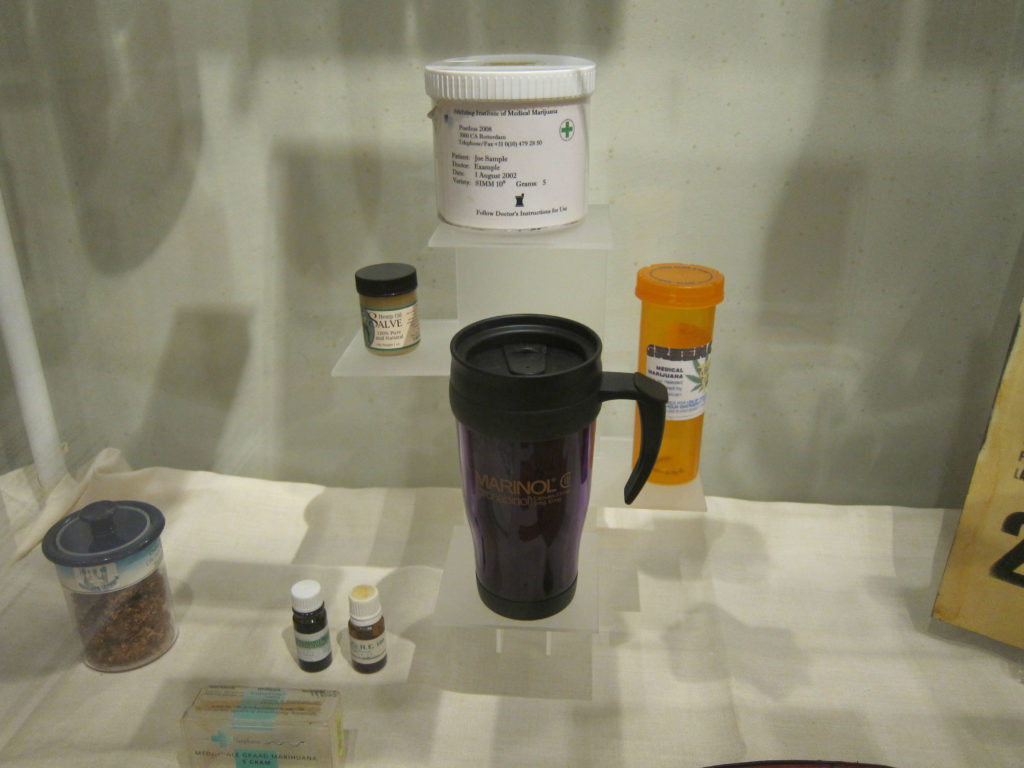 The government has come under fire because the guidelines have hardly been changed and that amongst the so-called experts who carried out this review with the Minister for Health Peter Dunne, no patients, carers or user associations were consulted. In other words, the ones most affected had no say in the matter. It is clear that the system does not work if a terminally ill cancer patient, such as Helen Kelly, whose case became widely known both nationally and internationally, is refused the option of treatment with medicinal cannabis oil. Instead, the government insists that she and others like her request the only cannabis product authorised in New Zealand: Sativex.
Dunne continues to insist that once the clinical trials, which aim to evaluate the safety of medicinal cannabis and related products, currently underway in Australia, prove that these are trustworthy products that can be prescribed to patients, it is very likely that Medsafe will follow suit. According to Peter Dunne's statements, to date, no manufacturer has expressed interest in conducting clinical trials in New Zealand on any medicinal cannabis product.
The Sativex oral spray remains the only form of medicinal cannabis available at present, but is currently not financed by Pharmac, which is responsible for deciding which medicines are covered. The spray costs around $1,000 a month, which unfortunately most patients cannot afford. At this stage, there are few options remaining, so both the patients and their carers are forced to break the law to obtain and use cannabis, in most cases without medical supervision because of fear of prosecution. The New Zealand government's indifference shows how it lacks "absolute compassion."
An Odd Exemption to the Law
New Zealand's Misuse of Drugs Act contains an exemption for patients who are travelling and need to take a personal supply of any medicines prescribed to them. All countries have similar clauses, and therefore any New Zealander may travel outside the country with their painkillers, antibiotics or cancer drugs. And likewise, anyone can travel to New Zealand with the cannabis that has been legally prescribed to them from wherever cannabis has been legalised.
Based on this law, patients are allowed to take with them a drug or controlled substance to New Zealand, as long as it is for their own personal medical use, and only if it has been provided to them legally abroad for their treatment, and provided the amount does not exceed the equivalent of a month's worth of treatment.
The first time that this exemption was put to the test was in the mid 1990s, when the cannabis activist Todd McCormick was allowed to fly from the Netherlands to New York with a three months' supply of medicinal cannabis.
The first person who managed the same feat in Kiwiland was the patient Rebecca Reider, but not without first being accused of importing to New Zealand medicinal cannabis that was legally prescribed to her. In spite of the charges brought by the police, she won her case at the Nelson District Court which ruled that the law allows for these exceptions. Nevertheless, New Zealand's Ministry of Health's insists that it remains illegal to import cannabis (including medicines derived from cannabis) to New Zealand without due authorisation.
Let us hope that the government changes its stance and stops confusing prudence with inaction. Although news headlines sometimes seem more promising than is the case in reality, there is no doubt that huge changes and progress are in store for Oceania. It is largely thanks to the efforts of many people, activists, patients, doctors, and so on – rather than its current government – that New Zealand is making progress, albeit slowly.