Ireland's Repeal Campaign On the 25th of May 2018, when 66.4 per cent of the Irish people voted to repeal the 8th Amendment, the constitutional clause that banned abortion, it was clear that Ireland, a country previously known for its repressive social policies, had entered a new era of openness and compassion. The question now is, will this new era pave the way for the regulation and decriminalization of medical cannabis?
How was the Repeal Campaign won?
As well as overturning the ban that forced Irish women to travel abroad for abortion services, the Repeal Campaign, as the movement to repeal the 8th Amendment was known, demonstrated a new kind of civic activism in Ireland, one willing to engage with the establishment while refusing to further tolerate the injustices of an out-of-date law.
It demonstrated that when the cause is worthy, the nation is capable of galvanizing its argument into one voice that has the power to change minds, legislation, and history.
There were a series of key moments in the campaign that shifted public opinion in favor of repeal. The death of Savita Halappanavar was the first moment. When she arrived at Galway University Hospital in 2012, she was miscarrying her 17-week pregnancy, and asked for a termination, but was refused; three days later, she died.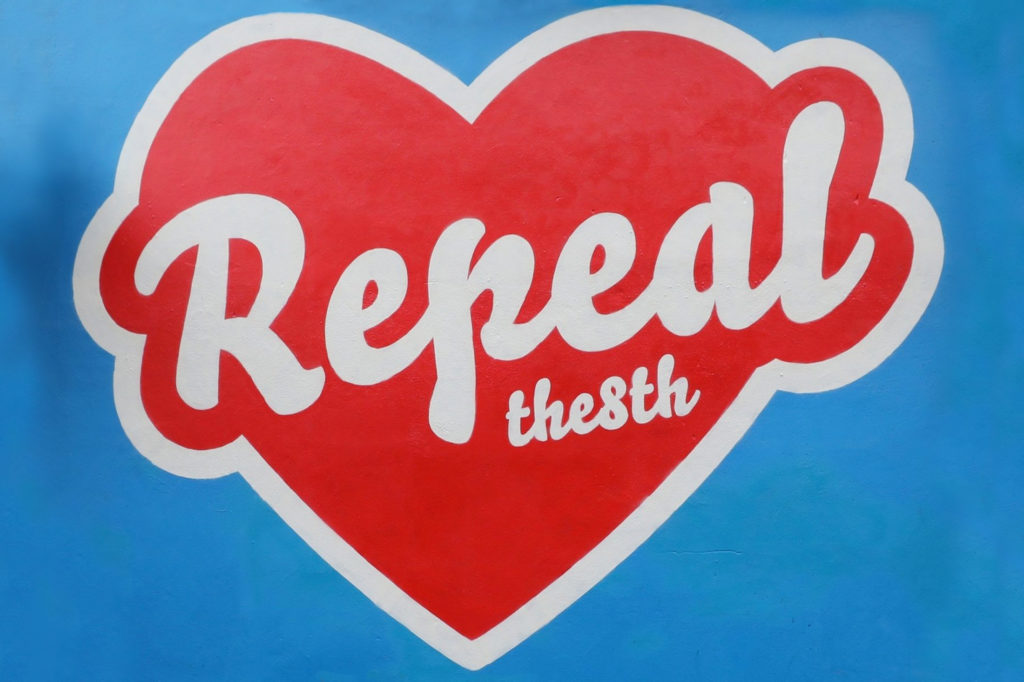 The news of her avoidable death was met with a public outcry so piercing Savita became the unlikely heroine of the Repeal Campaign, giving it new momentum.
When the comedian Tara Flynn went public with her abortion story in 2015, followed by Roisin Ingle, the Irish Times editor, thousands of women across Ireland suddenly felt represented by the Irish media, and began to speak up. Twitter accounts and websites provided platforms for previously unheard experiences.
On radio shows, social media, and doorsteps, people were sharing stories about tough healthcare decisions, and by 2016, it was clear they weren't going to stop.
Under pressure to show progress, the government announced it would hold a Citizen's Assembly in 2017. When the Assembly published its findings in favor of removing the constitutional ban on abortion, the government could no longer delay the inevitable.
The crowd gathered in Dublin Castle on the day the referendum results were announced, chanted Savita's name. Who has to die for the medical cannabis campaign to gain the same momentum?
Delays to Medical Cannabis in Ireland
So far, medical cannabis licenses have been issued to seven patients in Ireland. The most well known is Ava, a young girl with a rare form of epilepsy called Dravet's Syndrome, and the daughter of Vera Twomey, the woman who walked 260km across Ireland twice to get the attention of the minister for health, Simon Harris.
Vera succeeded, and was granted a license for her daughter, but she hasn't stopped campaigning.
When she was given a Person of the Year award in April 2018, she used the moment to confront the Taoiseach (prime minister) Leo Varadkar, and demand action in relation to the "outstanding issue" of "legislation for medical cannabis in Ireland."
Vera's message was simple: "We want it now, you're the man to do it, and we want you to do it immediately," she said.
For now, the only proposal before government is the Cannabis for Medicinal Use Regulation Bill, which was presented in 2016 by Gino Kenny TD, of the independent party People Before Profit. "The bill has been the best example of cross party collaboration in Ireland for years," says Thomas O'Connor, director of NORML Ireland.

After originally agreeing to pass it, the government is now blocking the bill, and has proposed a compassionate access program instead, which O'Connor says is "too complicated, and forces people to use specific products from specific companies."
In recent years, concern for friends and family who have to travel abroad to get access to medical cannabis has increased. "Even when a patient gets the license, they still have to go to Holland or Spain," says Gino Kenny. "And they have to break the law."
"People shouldn't have to travel for medical reasons," Harris, the minister for health, said in the run up to the referendum on abortion. Varadkar took it one step further and said, "No more doctors saying nothing can be done for them in their own country."
Campaigners are keen to hold the politicians to their word, but also recognize that regulating medical cannabis is a bigger challenge.
Winning Over the Medical Community
"The Repeal Campaign was an easier battle to fight because it was a simple yes or no situation to amend constitution," says Tom Curran, director of Irish Patients for Safe Access (IPSA), and a well-known campaigner for health rights in Ireland.
"If we had a referendum on medical cannabis, the people would say yes, but how do doctors set up the system to prescribe it? We have a weird situation where patients know more than doctors [in the case of medical cannabis] and that needs to change."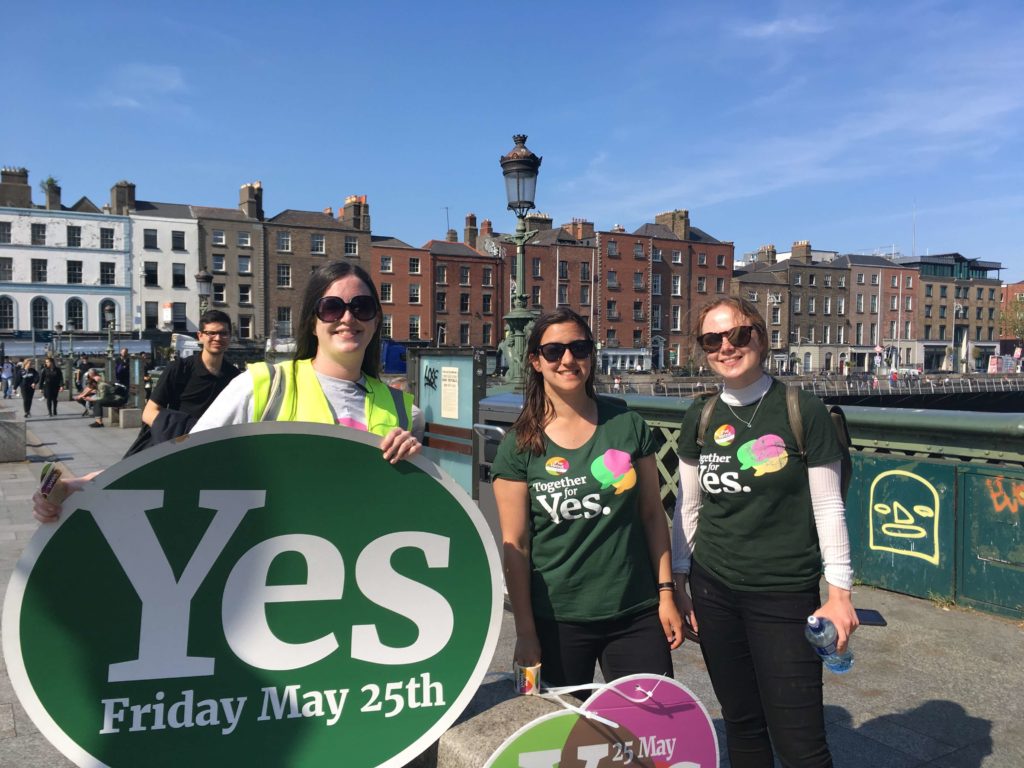 Curran has a deep understanding of the complexities of using cannabis therapeutically, as he used it to treat his wife Marie for two decades. "It's not the same as smoking a joint," he explains.
"To find the correct dosage for Marie's condition took three or four years. It takes a few attempts to find the correct dosage of any pharmaceutical drug, and the same is true of cannabis. The right dose for the right condition is key. And what works for one person, is not going to work for another. Doctors can't prescribe what they don't understand."
Curran's current goal is to educate Irish doctors about medical cannabis, and is hosting a seminar later in 2018 to begin that process. The importance of support from the medical community cannot be overlooked. When Ireland's chief obstetrician, Dr. Peter Boylan, came out in favor of repeal, it was a significant boost to the campaign that allowed other doctors to follow suit.
From Repeal to Regulation
However, before doctors can prescribe cannabis, its classification as a class A drug with no medicinal value has to change. Niall Nelligan is a lawyer, academic, and founder of drug policy law reform group, Fweed, who co-wrote the Controlled Drugs and Harm Reduction Bill 2017 with senator Lynn Ruane. He believes that regulation of cannabis is the only way to solve the issue, and would like to see Ireland adopt a similar model to Colorado.
He will present a policy reform document to the Irish government in July 2018. "Things are moving faster than people think," he says, "But we have to change the Misuse of Drugs Act first, and legislating just for medicinal use is not going to work. What we need is regulation across the board to facilitate the issuing of licenses to producers and vendors. Anything less than full regulation is wasting time."
A general election will be held in Ireland within the next twelve months, which will put the issue of cannabis in the spotlight. Nelligan is confident the government will regulate for both medical and recreational use in the next four years.
"The Repeal Campaign showed the remarkable strength of our young generation," he says. "They get cannabis, and are informed. They've shown they don't take no for an answer and their support can swing a vote."